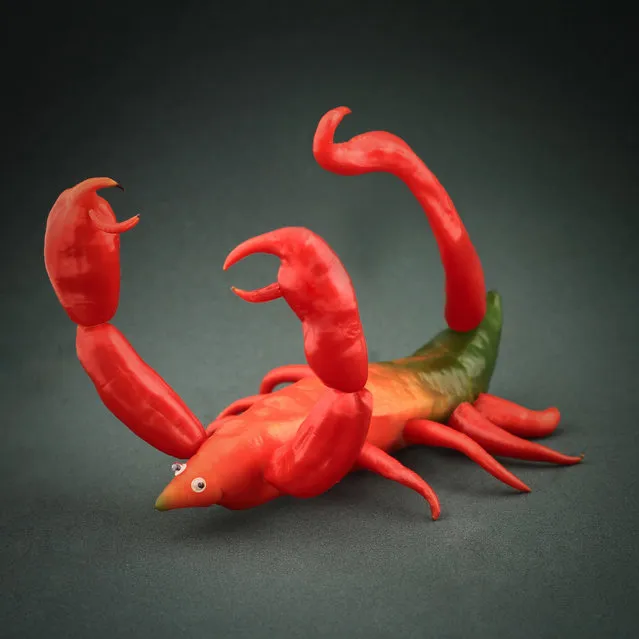 "Red Pepperpion. Red Pepperpions are secretive, nocturnal arachilli which can be spotted in kitchens of arid climates all around the world.
Red Pepperpions are equipped with a delicious (and depending on the quantity...deadly!) stinger at the end of its tail. If you happen to get bitten (or if you bite him!) it will produce a burning sensation on your taste nerves.
However, there is no need to worry, since the fact is that his potent stinger is usually only used when hunting or whenever the Pepperpion feels like he might become part of someones meal...
At daylight or when encountering a larger foe, such as a Saucier Chef, they retreat into burrows inside the fridge or hide beneath the oven". (Photo and comment by
Vanessa Dualib
)
Details