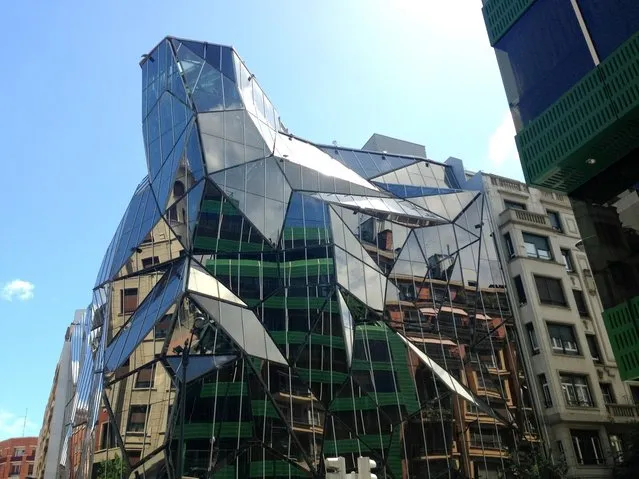 The Spanish city of Bilbao, known architecturally for its Guggenheim, has a new(ish) architectural icon. Not that it's replacing Ghery's work, just another one.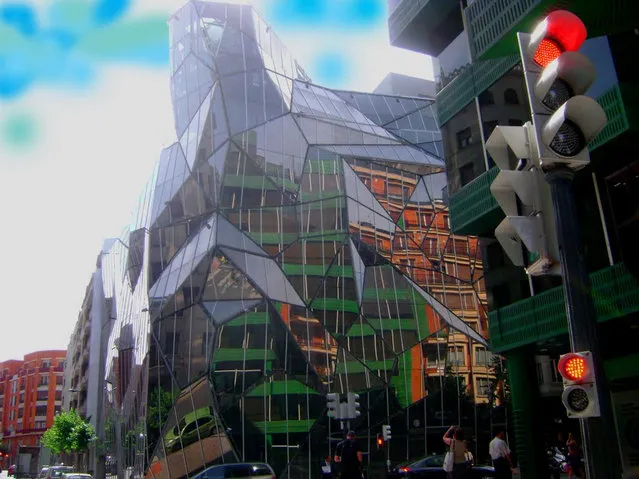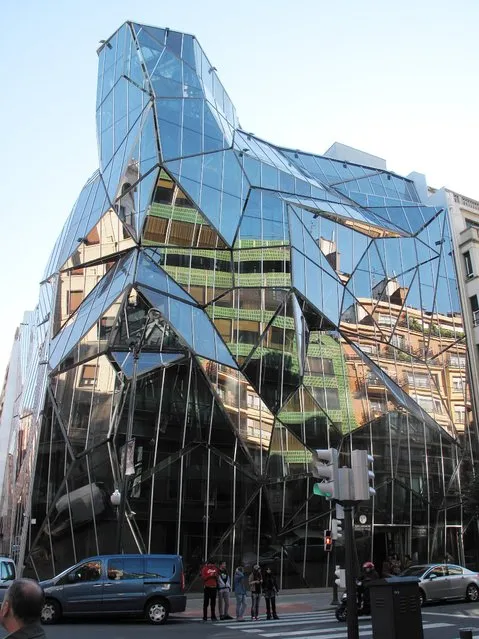 The Basque Health Department Headquarters, designed Coll-Barreu Arquitectos stands at the intersection between two of Bilbao's most important streets. Its form and structure is a creative response to restrictive zoning regulations. Vertical communication and services are grouped together along spine within the building, around which seven open-plan office floors and its prismatic outer shell wraps.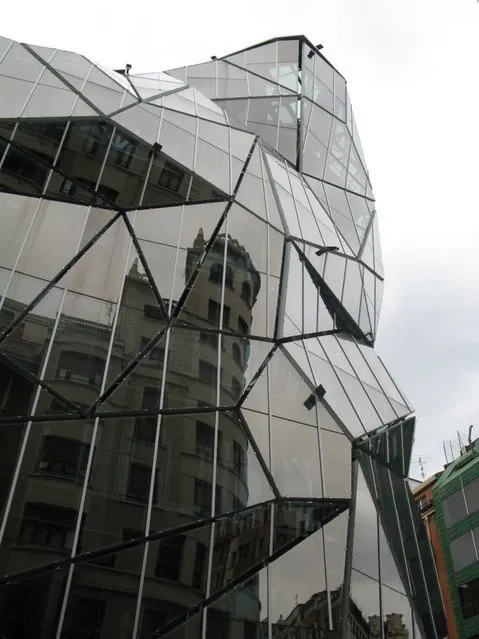 The prism grows upwards, reducing its volume into a tower of sorts. Here, at the apex of the building, is the meeting room. A room with a great view. Inversely, the auditorium and its adjoining services are located in the building's basement. And below that- three levels for employee parking.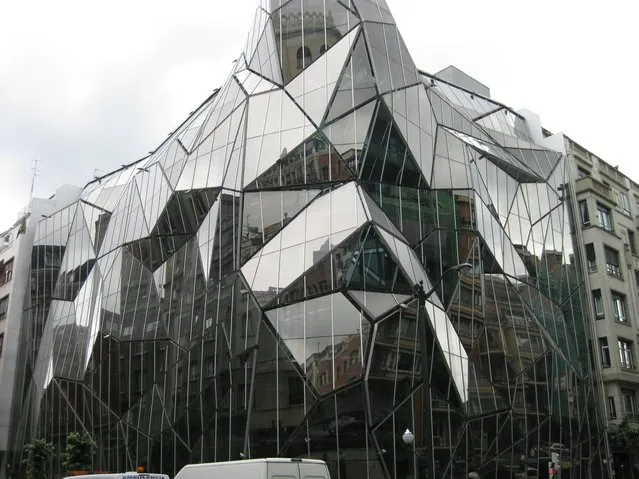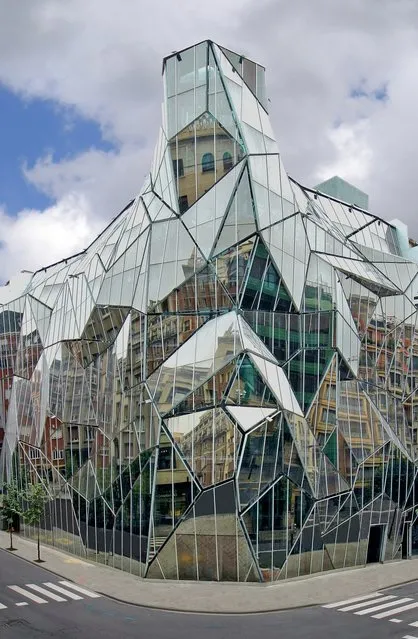 The building's multifaceted facade offer multiple views of and for the city. Depending on where one stands, the prismatic form offers vastly different visages. And it is not just for show.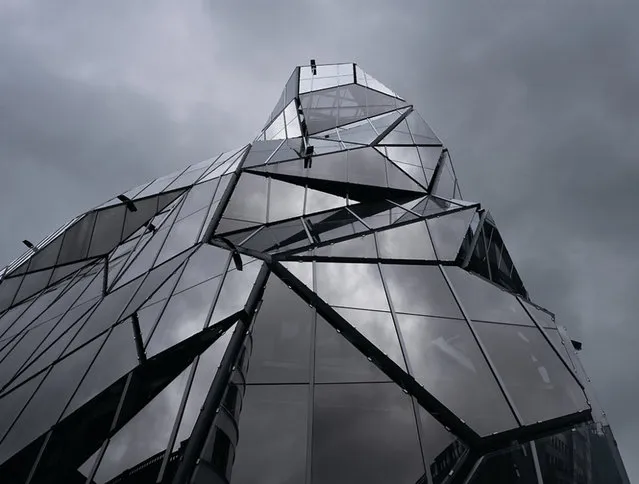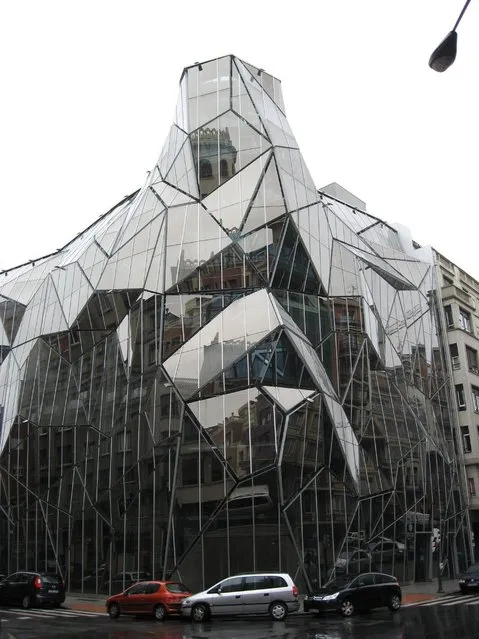 The double facade responds to zoning requirements, provides fire-resistance, acoustical insulation, and just plain, old energy. The energy of Bilbao is reflected in its many faces.