Photographer Howard Schatz had an idea: place actors in a series of roles and dramatic situations to reveal the essence of their characters. Such was the premise behind his book, In Character: Actors Acting, which captures some of Hollywood's most emotive stars in the act of, well, making faces. Luckily for us, he continued the tradition for Vanity Fair. Here are some of the best.
GEOFFREY RUSH
Left:
You're the cornerman for a winded female boxer, desperately exhorting her: "She's run away with your boyfriend! She's kidnapped your kid! Get out there and kill that heifer!"
Center:
: You're five years into a contented but sedentary married life, protesting to your wife, "I said you're 'Rubenesque.' It doesn't mean fat. It means … Rubenesque!"
Right:
You're a 10-year-old in a high-rise apartment, playing fetch with your fox terrier and a tennis ball—which has just bounced out the window, with your dog in full pursuit.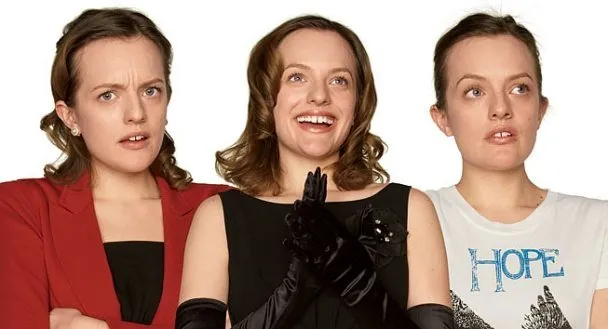 ELISABETH MOSS
Left:
You're the secretary of state, suspicious of your Russian counterpart's jolly assurance that his country will gladly commit 50,000 troops to the U.S. effort in Afghanistan.
Center:
: You're an Academy Award nominee, keenly aware that a camera is trained on you, at the precise moment when you hear that the Oscar has been won by someone else.
Right:
You're a Peace Corps volunteer fresh from Yale, stepping out of a Land Rover at a refugee camp and witnessing starvation and abject poverty for the first time.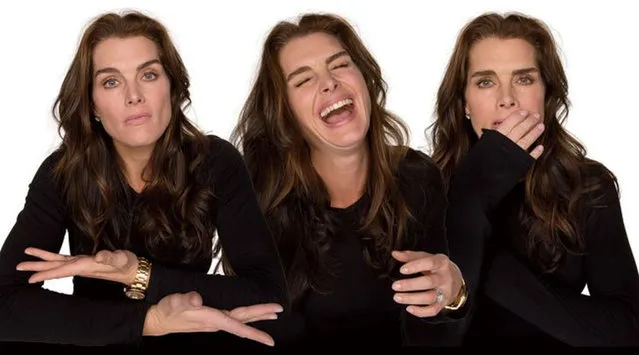 BROOKE SHIELDS
Left:
You're a celebrity guest at a White House state dinner, forced out of desperation to finally confront the creepy "nobody" crasher who has been trying to catch your attention all evening.
Center:
: You're a Kansas homemaker on vacation in Vegas, enjoying the stage show of the hypnotist, who has successfully programmed his volunteer (your husband) to quack like a duck.
Right:
You're in the fourth row of a high-school auditorium, watching as your 15-year-old daughter begins singing Annie Oakley's "Doin' What Comes Natur'lly"—and freezes halfway through.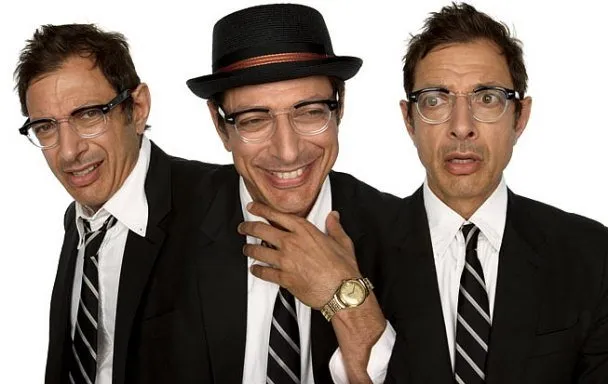 JEFF GOLDBLUM
Left:
You're the surly 14-year-old son of a single mother, steeling yourself as she awkwardly, haltingly begins a belated and unnecessary "birds and bees" talk.
Center:
: You're at your daughter's college graduation, and the pretty classmate of hers that you've been secretly ogling has just said, "Mr. Lefkowitz, you can't be 58—you're too cool!"
Right:
You're the valedictorian of your high-school class, having just been introduced to give the speech of your young life—and your mind has gone completely blank.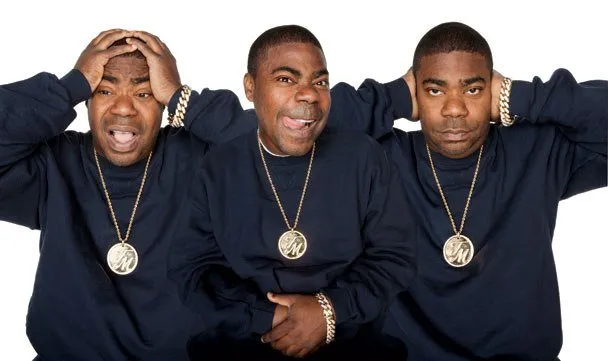 TRACY MORGAN
Left:
You're a father teaching his daughter to ride a bike, watching as she takes a header on her first solo try.
Center:
: You're the cat that ate the canary.
Right:
You're a man in denial, figuring that if you don't listen to your girlfriend's breakup speech she'll stick with you.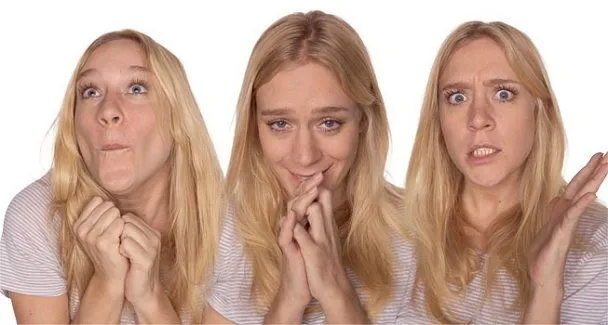 CHLOE SEVIGNY
Left:
You're a hyperkinetic eight-year-old drama queen at her birthday party, hearing that the clown has just arrived.
Center:
: You're a mom at your seven-year-old daughter's ballet recital, watching her execute an adorably imperfect pirouette and an almost flawless curtsy.
Right:
You're a high-school senior whose parents are at work, just about to have s*x with your boyfriend for the first time, when your kid sister bursts into the room.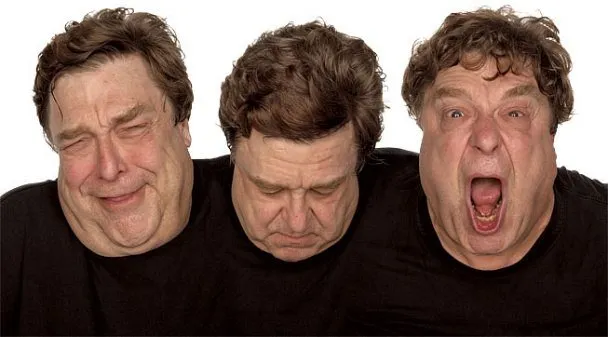 JOHN GOODMAN
Left:
You're a geek flirting with a cheerleader, unaware that you don't stand a chance.
Center:
: You're departing the nursing home where your wife resides; it is your first visit in which she didn't recognize you.
Right:
You're a college basketball coach, on the cusp of an N.C.A.A. tournament berth, screaming at the referee, knowing that if you're ejected, your boys will turn it up a notch.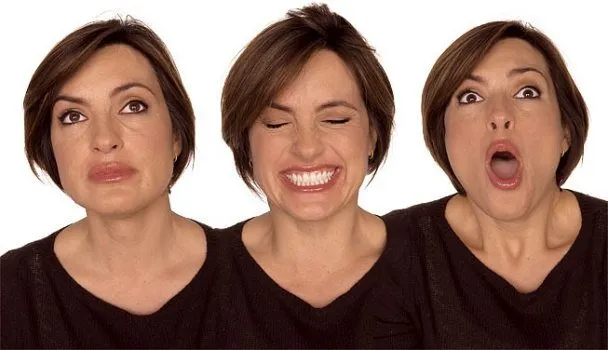 MARISKA HARGITAY
Left:
You're a middle-aged woman at your mother's hospital bedside as she hovers near death, remembering the quarrel you had with her when you were last together.
Center:
: You're a perky gal in your 20s whose boyfriend of two years has asked you to close your eyes because he has a very special surprise for you!
Right:
You're a six-year-old at the Ringling Bros. and Barnum & Bailey Circus for the first time, startled by a bang from a huge cannon and the sight of a sleek, silver-clad woman flying high above the crowd in an arc.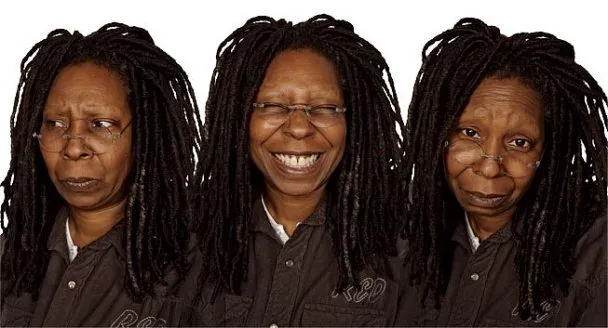 WHOOPI GOLDBERG
Left:
You're the ever obeisant wife of a charismatic televangelist, and you've just learned that a male prostitute is about to go public with his story of a years-long affair with your husband.
Center:
: You're a fabulously wealthy Fifth Avenue matron, greeting your building's doormen—whom you never tip—with a cheery "Merry Christmas!"
Right:
You're Barbara Walters, interviewing a recently divorced actress about her latest movie, suddenly going for the jugular with the question "Did it hurt more that he left you for a younger woman?"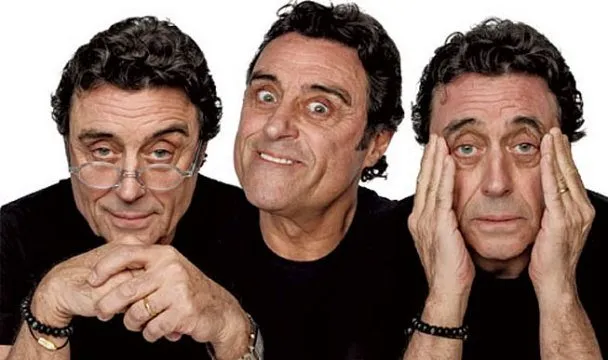 IAN McSHANE
Left
: You're a politically ambitious prosecutor trying a sensational murder case, and you've just realized that the defense's key witness has given you a huge opening to prove that he's lying.
Center:
: You're an ex-Marine, on the way home from a workout at the gym, suddenly confronted by a knife-wielding mugger. And you're thinking, "This dude has picked the wrong fookin' guy to take on."
Right:
You're watching your son on television in his first Formula One race, moments after his car has hit a wall. Track workers have lifted him out of the tangled wreck as the announcer says, "He doesn't appear to be moving … "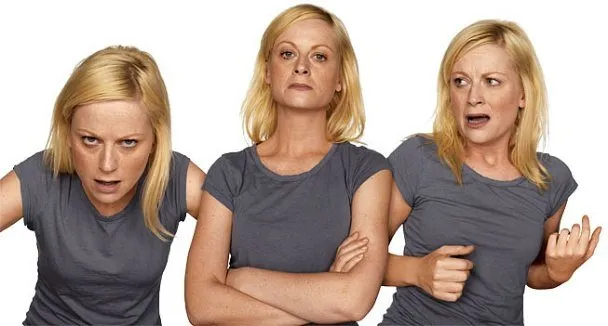 AMY POEHLER
Left:
You are sneaking a peek, in the middle of the night, at your sweet new boyfriend's computer … and discovering e-mails to and from his three current "other" girlfriends.
Center:
: You are a Park Avenue matron, paying your husband a surprise visit at his office and discovering him on the couch in flagrante delicto with his secretary.
Right:
You are a disoriented homeless woman being arrested for loitering.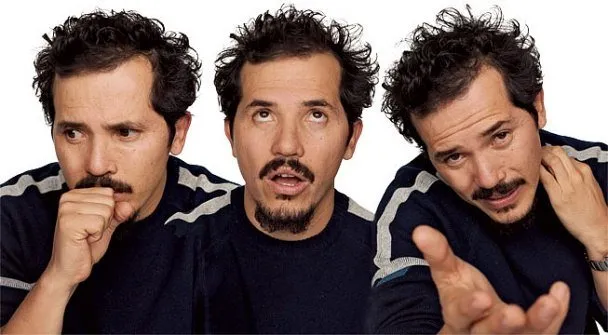 JOHN LEGUIZAMO
Left:
You are a hostage in a desert prison camp, overhearing your buddy being tortured in the adjacent room, knowing you're next.
Center:
: You are a four-year-old boy at a new, "realistic" dinosaur theme park, getting a lick on the head from a 50-foot-long mechanical brontosaurus.
Right:
You are a heroin addict begging your dealer to give you a fix, promising you'll pay him later, really.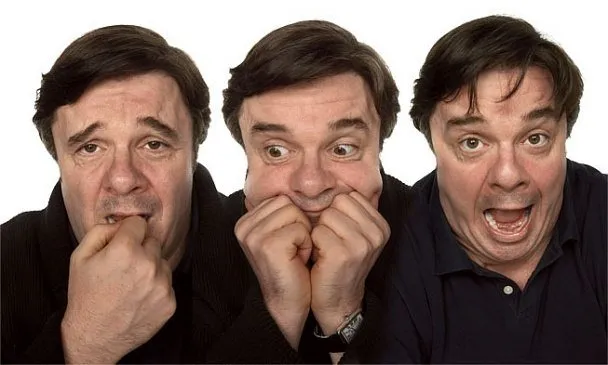 NATHAN LANE
Left:
You're an eight-year-old boy whose friend convinced you to shoplift the latest Grand Theft Auto. Now you're sitting in the security office at the mall, waiting for your father to arrive.
Center:
: You've just excused yourself from the table at a dinner party where you've been placed between the two most boring people on the planet, and you're in the bathroom, wondering how you'll survive two more hours.
Right:
You're the idealistic young teacher of an out-of-control fourth-grade class, exploding after 20 minutes of complete chaos.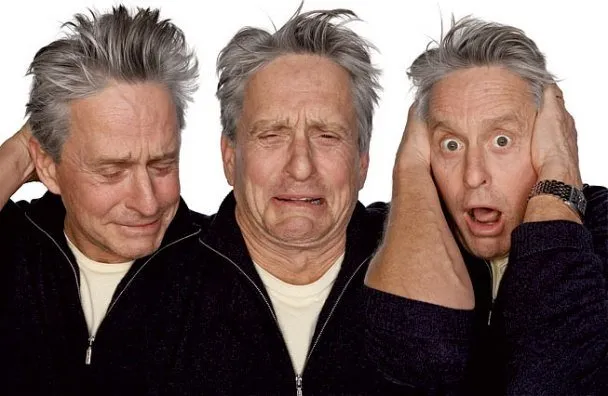 MICHAEL DOUGLAS
Left:
You're a man whose daughter has been missing for two months. You've been called in by the police to identify the body of a young murder victim. The sheet is pulled back … and the victim isn't your daughter.
Center:
: You're a boy at a freakish carnival, watching a pierced performer munch live cockroaches.
Right:
You're a 14-year-old girl who's just opened her 18-year-old sister's bedroom door to find her having s*x with her boyfriend.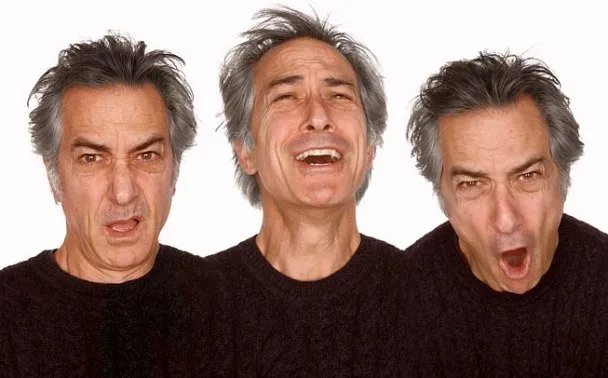 DAVID STRATHAIRN
Left:
You're a 9-year-old boy hearing about the details of s*x for the first time from your 16-year-old brother.
Center:
: You're an evangelical preacher, screaming to your flock, "Thank you, Jesus. Thank you, JESUS!"
Right:
You're an ex-jock dad, apoplectic over the penalty the soccer ref has called against your seven-year-old son for a tackling foul.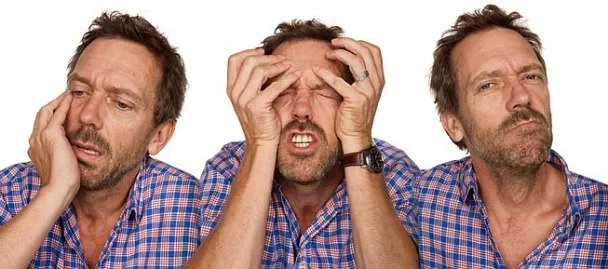 HUGH LAURIE
Left:
You are a dedicated father who, with your wife, has just sat down to dinner with your 15-year-old daughter, who is defiantly announcing that she's pregnant.
Center:
: You are a fashion designer on the morning of your big runway show, realizing that nothing in the collection is ready or fabulous.
Right:
You are a blustering, pompous member of the British Parliament, giving a speech that is being broadcast on the BBC, and you're thrilled at the sound of your own voice.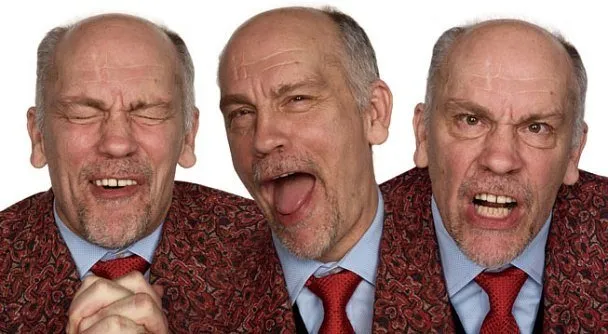 JOHN MALKOVICH
Left:
You're an ingénue actress, new to Hollywood. Your agent has just called to say you've been chosen for a role in a big movie … as George Clooney's love interest.
Center:
: You're a construction worker having lunch with your buddies on the street in front of the job, calling out to a s*xy woman passing by, "Hey, hon, wanna see what's in my lunchbox?"
Right:
You're a mid-level drug dealer with a big payment due to a Mob boss, getting the news from one of your street runners that he lost the big coke stash in, "like, a weird gust of wind."
Howard Schatz