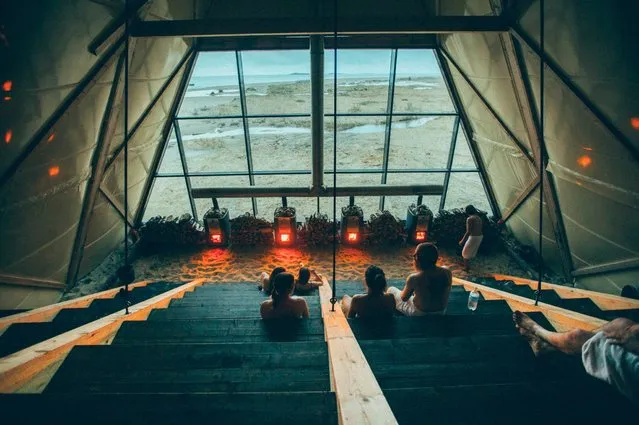 The world's largest public sauna has opened on a small island in the Arctic Circle and there's room for you and about 100 of your closest mates.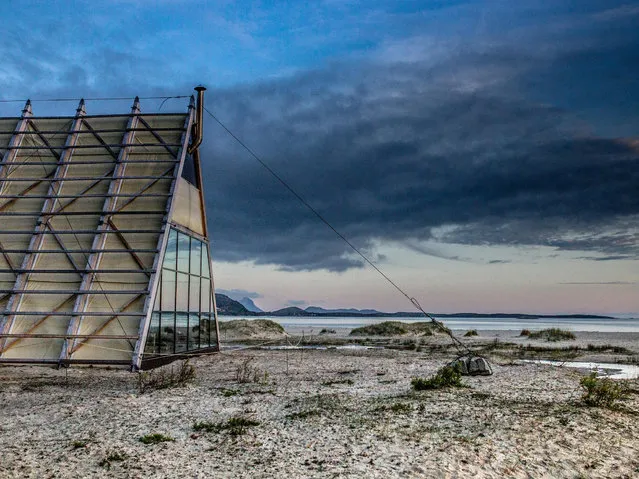 The 'Agora' super-sauna is glass-fronted, offering a panoramic view of the Arctic Sea and the Norwegian island's mountainous landscape.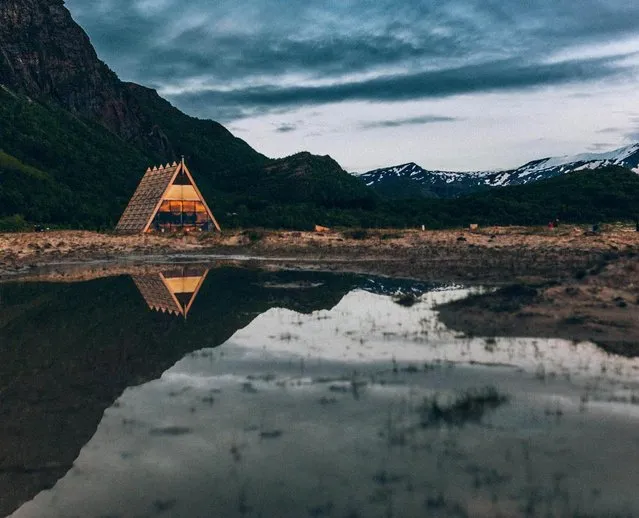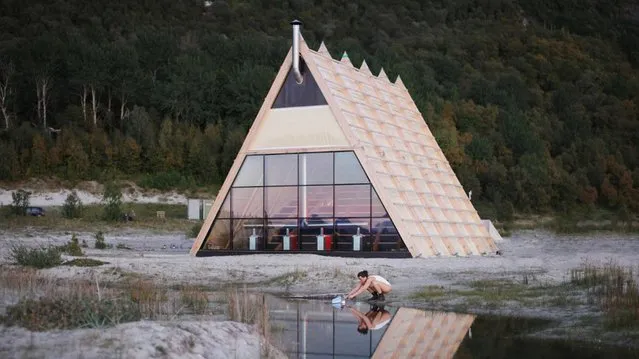 Created in the style of an amphitheatre, the sauna has been installed on a 2km long white sandy beach, on Sandhornoya, a mountainous island near the town of Bodo in Northern Norway.