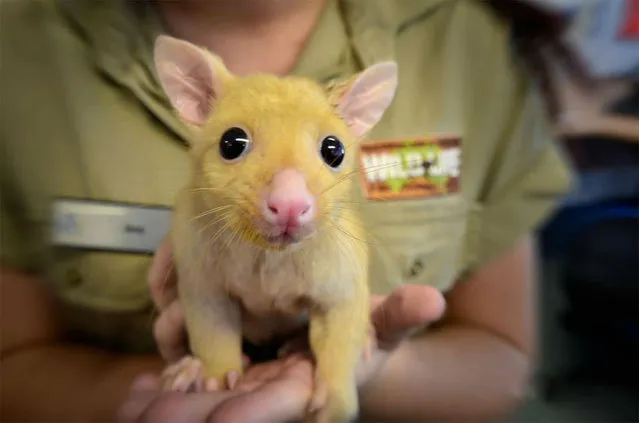 The common brushtail possum (Trichosurus vulpecula, from the Greek for "furry tailed" and the Latin for "little fox", previously in the genus Phalangista) is a nocturnal, semi-arboreal marsupial of the family Phalangeridae, it is native to Australia, and the second largest of the possums.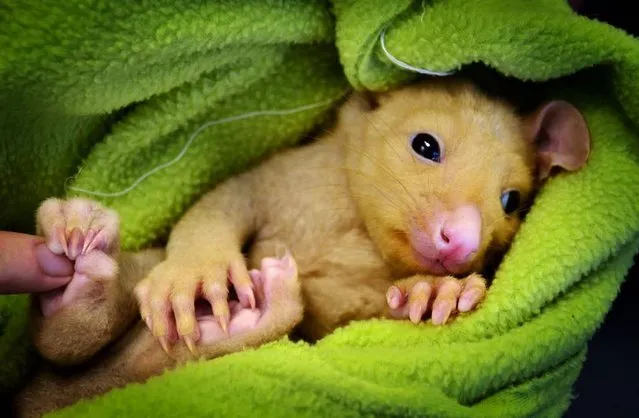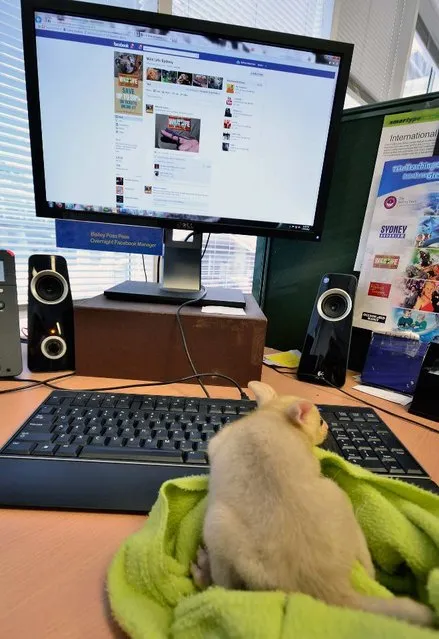 Like most possums, the common brushtail possum is nocturnal. It is mainly a folivore, but has been known to eat small mammals such as rats. In most Australian habitats, leaves of eucalyptus are a significant part of the diet but rarely the sole item eaten. The tail is prehensile and naked on its lower underside. There are four colour variations: silver-grey, brown, black and gold.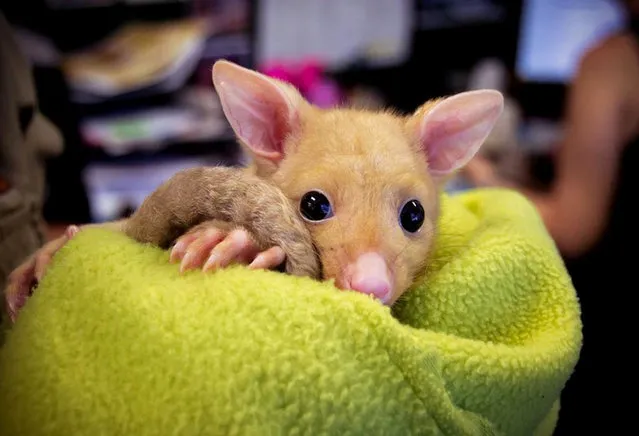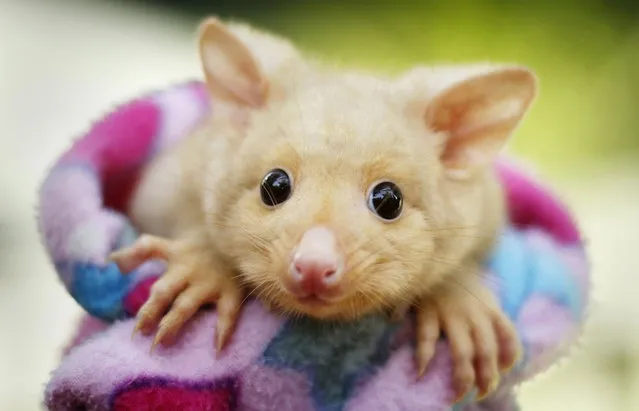 It is the Australian marsupial most often seen by city-dwellers, as it is one of few that thrive in cities, as well as a wide range of natural and human-modified environments. Around human habitations, Common Brushtails are inventive and determined foragers with a liking for fruit trees, vegetable gardens, and kitchen raids.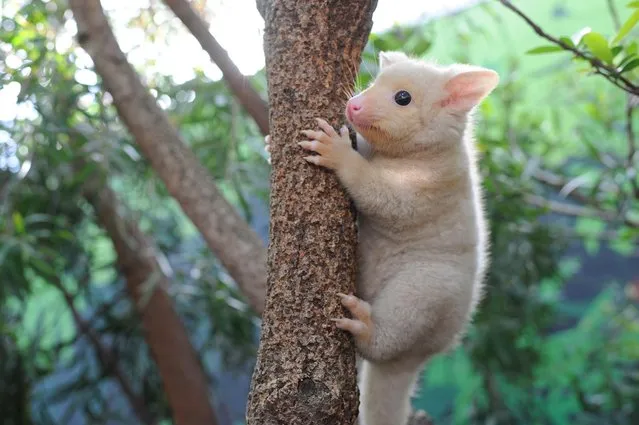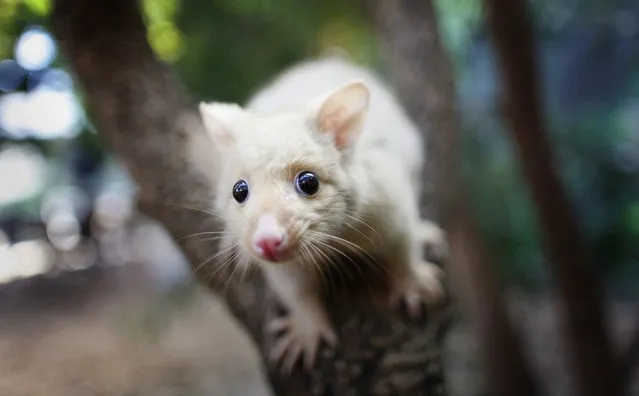 In New Zealand, where it was introduced in the 19th century, it is a major agricultural and conservation pest.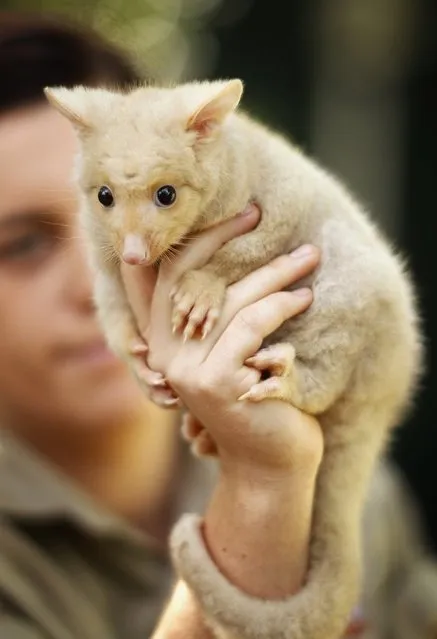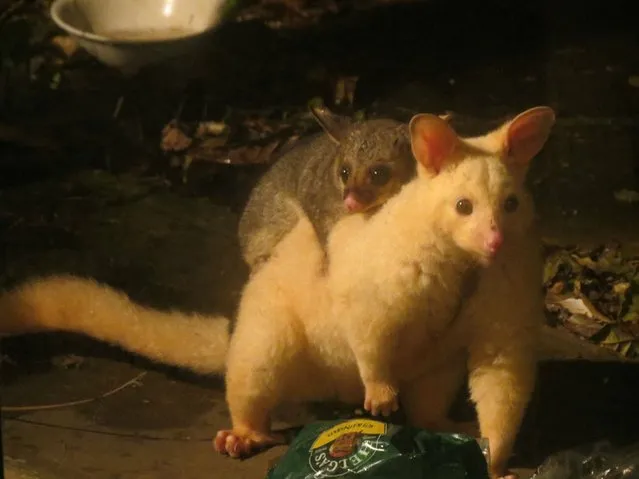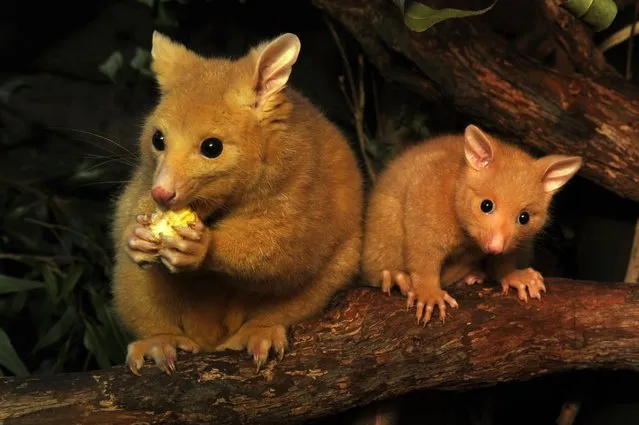 A five months of old male baby golden brushtail possum named Cooper (R) sits near his mother named Cascade at the Wild Life zoo in Sydney's central district on September 14, 2012. Joey's birth in April is the fourth succesful captive breeding program by Wild Life on the rare golden brushtail possum whose unique color is due to low levels of melanin in their skin and makes them highly visible to predators in the Australian wilds. (Photo by Romeo Gacad/AFP Photo)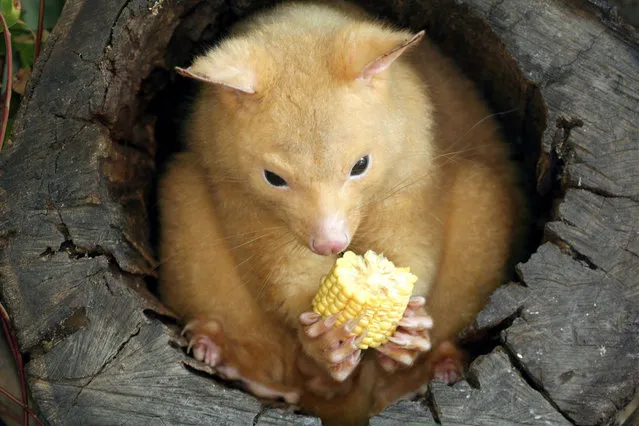 Photographed at Lone Pine Koala Sanctuary, Brisbane, Australia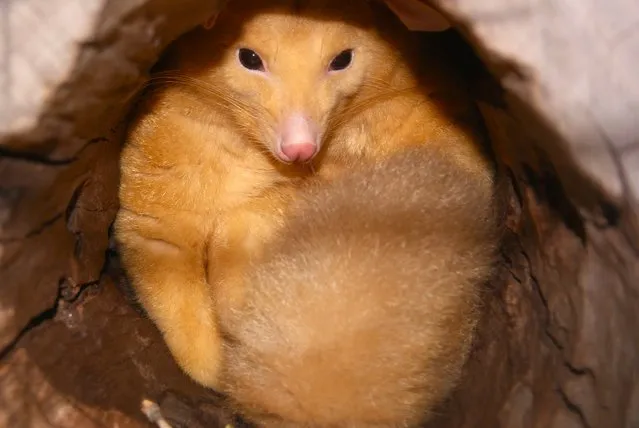 Wikipedia