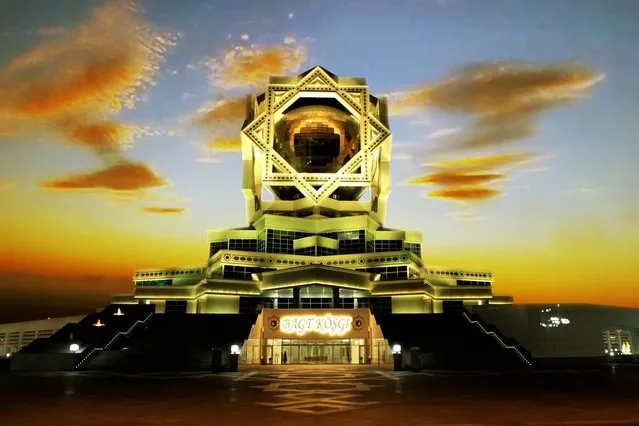 The "Wedding Palace" (Bagt Kosgi) is located in the southwest of Ashgabat. while the building was designed in a sphere shape surrounded by the eight-corner "Oguzkhan Star" on the corners of the building.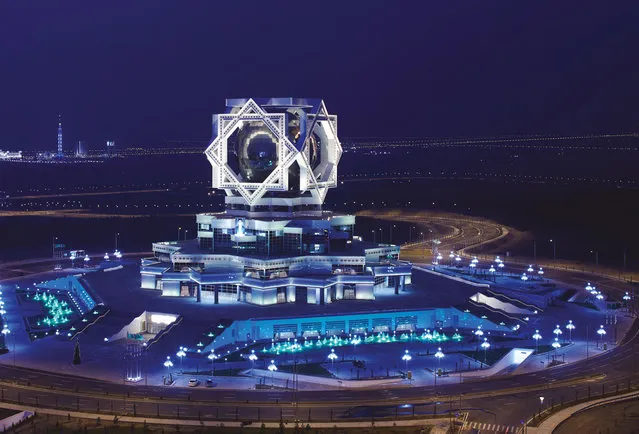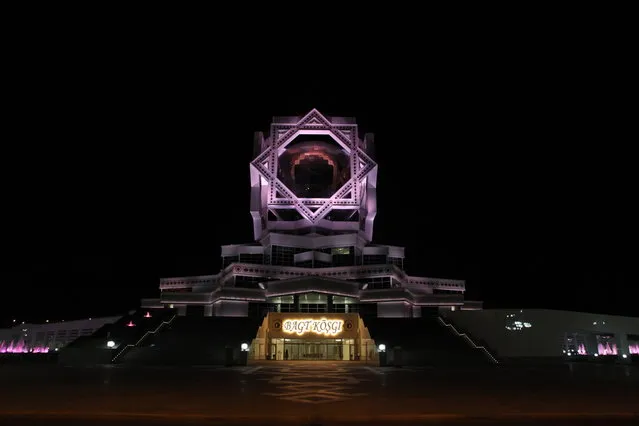 There is a map of Turkmenistan on the outer space of the sphere whose radius is 32 meters and it can be seen from far away as the sun reflects off it. The building has ten floors, including the basement floor and five of them are allocated for public use.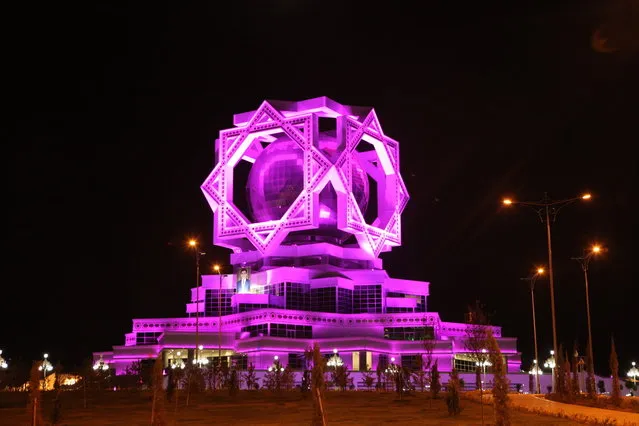 Other floors host technical facilities. There are two wedding-ceremony halls with 500 people capacity, one wedding hall with a capacity of 1,000 people, shops for various purposes and dressing rooms for artists on the ground floor of the building.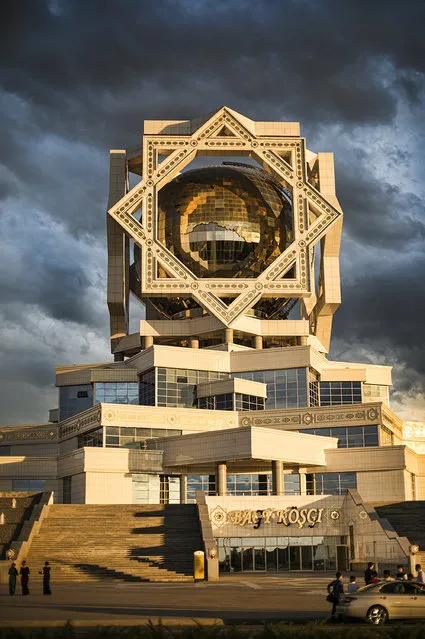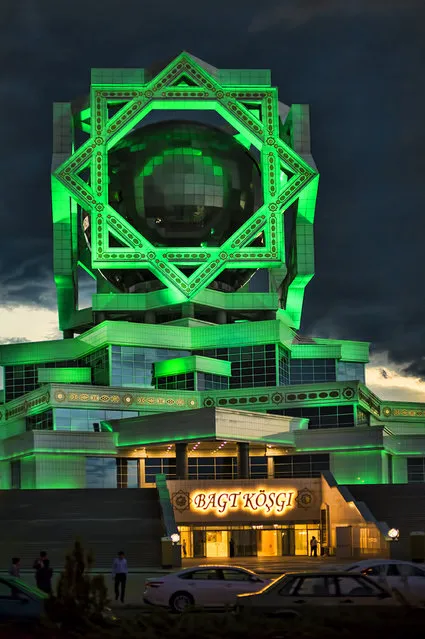 Also, the building within the project has 22 hotel rooms decorated with luxurious furniture and modern equipment. Twelve of them are standard double rooms, while 10 are suite rooms. There are six wedding halls with a total capacity of 700 people, waiting rooms, two cafeterias and a terrace on the first floor. The second floor hosts a dining hall with a capacity of 200 people and six smaller dining rooms each with a capacity of 100 people.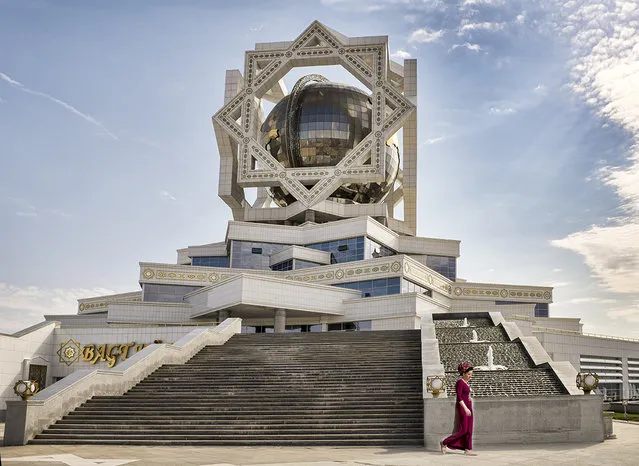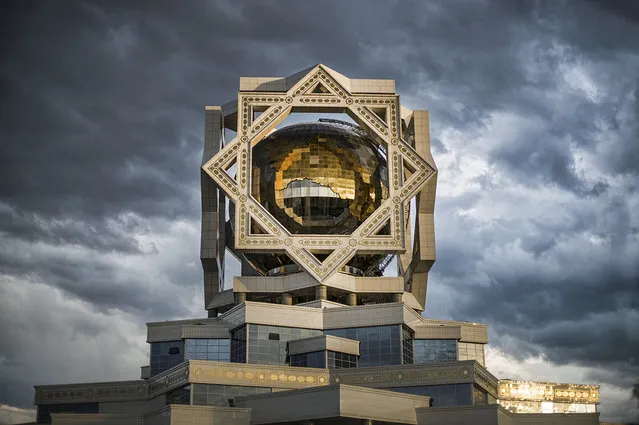 The third and fourth floors have open offices, archives and the administrative offices. The "Golden Hall" in which wedding ceremonies are organized is located on the ninth floor, or at the top of the sphere.