The station owes its designation to nearby McMurdo Sound, named after Lieutenant Archibald McMurdo of H.M.S. Terror, which first charted the area in 1841 under the command of British explorer James Clark Ross. British explorer Robert Falcon Scott first established a base close to this spot in 1902 and built Discovery Hut, still standing adjacent to the harbour at Hut Point. The volcanic rock of the site is the southernmost bare ground accessible by ship in the Antarctic. The United States officially opened its first station at McMurdo on Feb. 16, 1956. Founders initially called the station Naval Air Facility McMurdo. On Nov. 28, 1957, Admiral George J. Dufek was present with a U.S. congressional delegation during a change of command ceremony.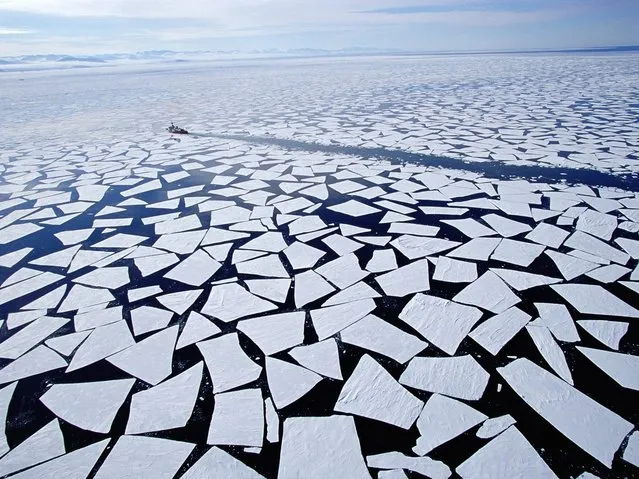 Icebreaking McMurdo Sound - ANTARTICA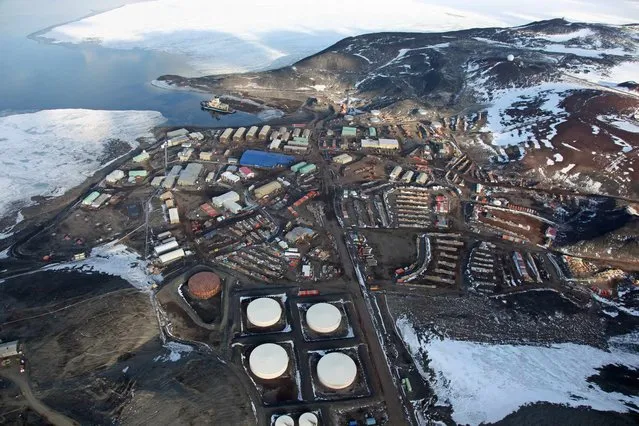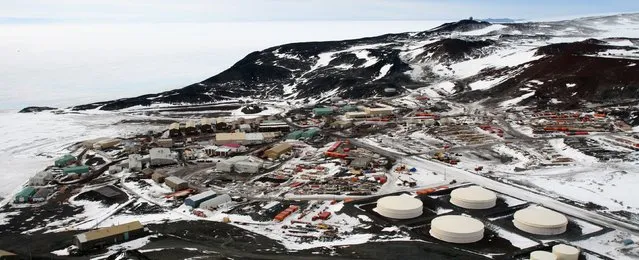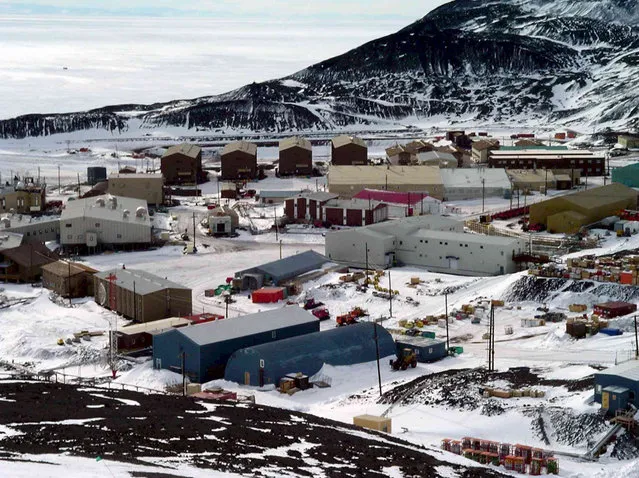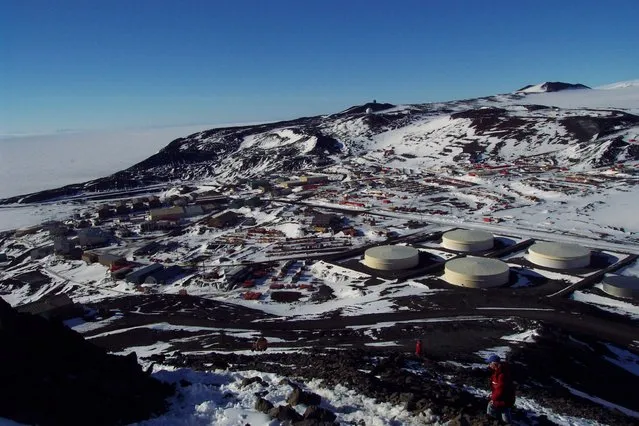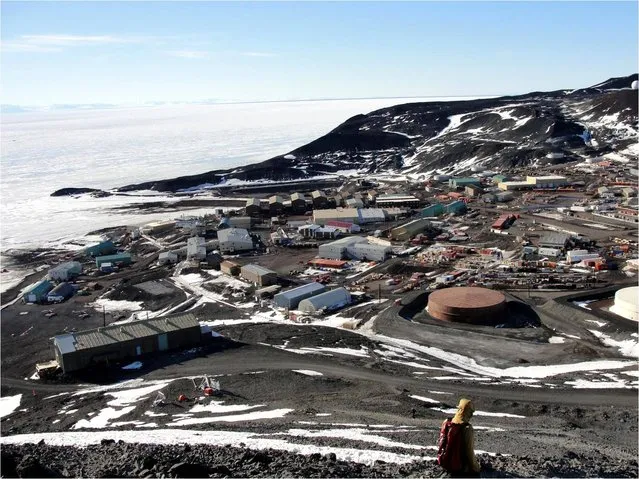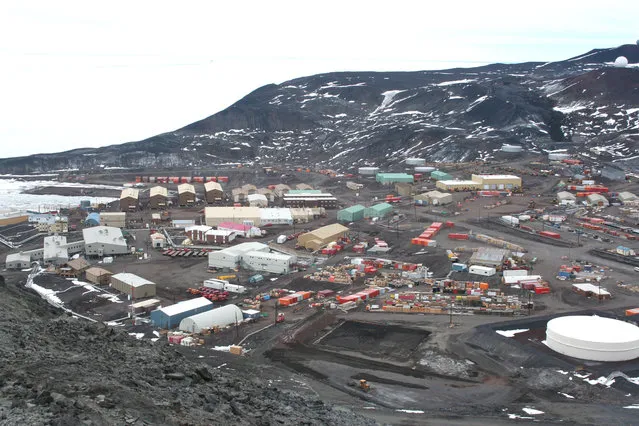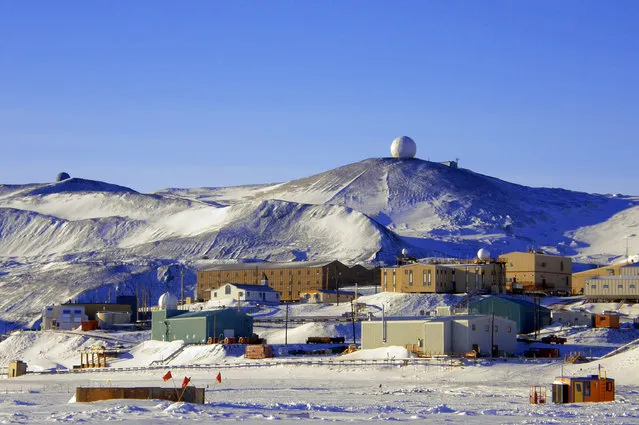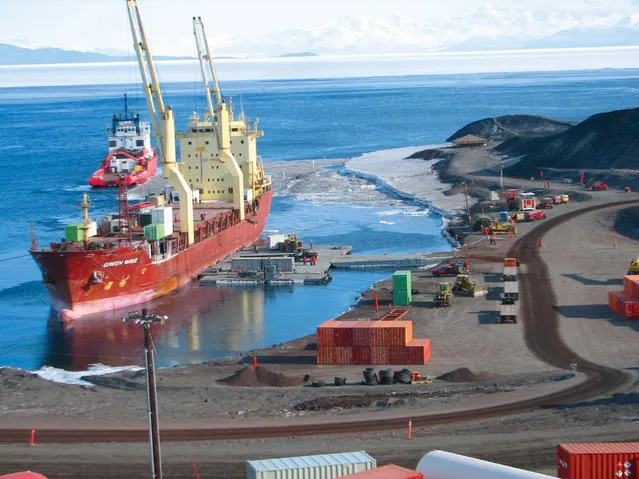 MCMURDO STATION, Antarctica (Feb 17, 2012) The Military Sealift Command-chartered cargo ship MV Green Wave sits next to a modular causeway system used to off-load cargo at McMurdo Station. Green Wave delivered more than 6.8 million pounds of supplies to support operation Operation Deep Freeze, the annual resupply mission to McMurdo. (U.S. Navy photo by Larry Larsson/Released)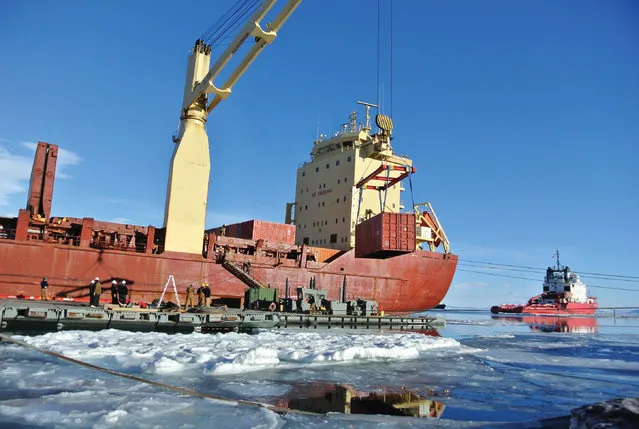 MCMURDO STATION, Antarctica (Feb. 23, 2012) Sailors from Navy Cargo Handling Battalions 1 and 10 move cargo as part of the annual resupply mission at McMurdo Station, Antarctica to support Operation Deep Freeze. The National Science Foundation relies on the Navy cargo handlers from Navy Expeditionary Logistics Support Group to ensure safe delivery of life-sustaining cargo for its research scientists and residents at McMurdo Station. (U.S. Navy photo by Boatswain's Mate 2nd Class Nelson Doromal/Released)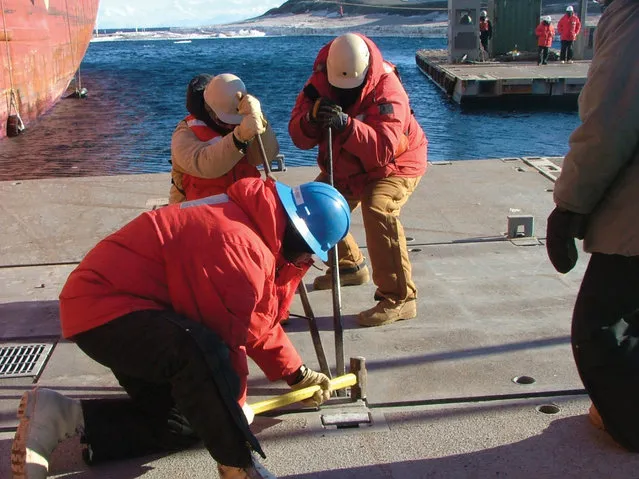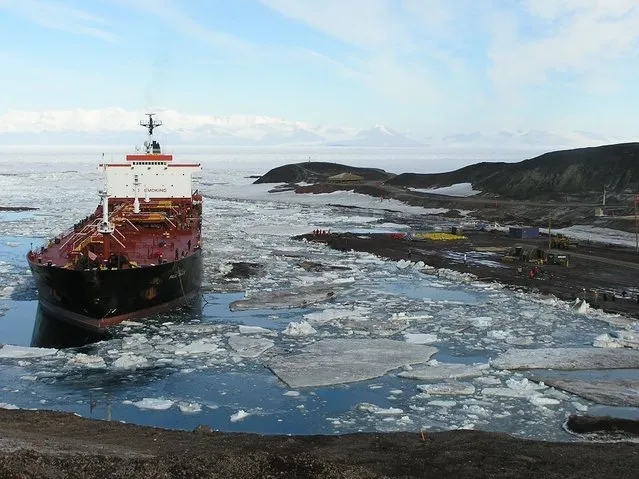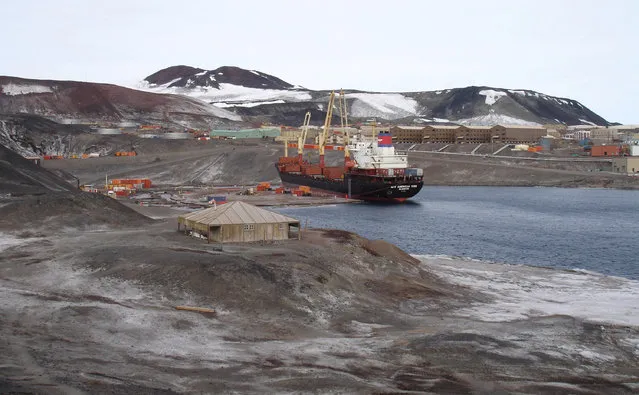 U.S. Navy Sailors assigned to Navy Cargo Handling Battalion (NCBH) 1 offload cargo from the Military Sealift Command chartered container ship MV American Tern (T-AK 4729) during Operation Deep Freeze, the annual operation to resupply the National Science Foundation's McMurdo Station on Ross Island, Antarctica, Feb. 7, 2007. NCBH 1 is the only active-duty component of the Naval Expeditionary Logistics Support Force, headquartered in Williamsburg, Va., and is a component of the U.S. Fleet Forces Command. DoD photo by Cmdr. Vincent Clifton, U.S. Navy. (Released)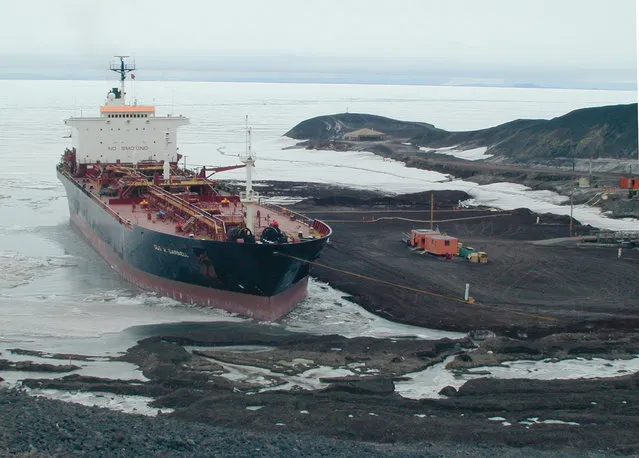 MSC long-term chartered tanker MV Gus W. Darnell sits at the ice pier at McMurdo Station, Antarctica, part of the annual resupply mission for the National Science Foundation. Photo by Peter West.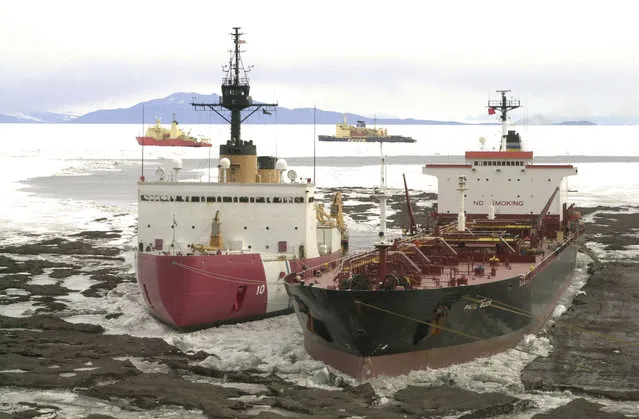 It was an unusual sight as four ships parked near McMurdo Station January 26, 2005. The closest ship on the right is the fuel tanker the USN Paul Buck. On the left is the icebreaker USCG Polar Star. Parked out in the sea ice, center, is the Russian icebreaker the Krasin. The ship in the distance on the far left is the research vessel the Nathaniel B. Palmer.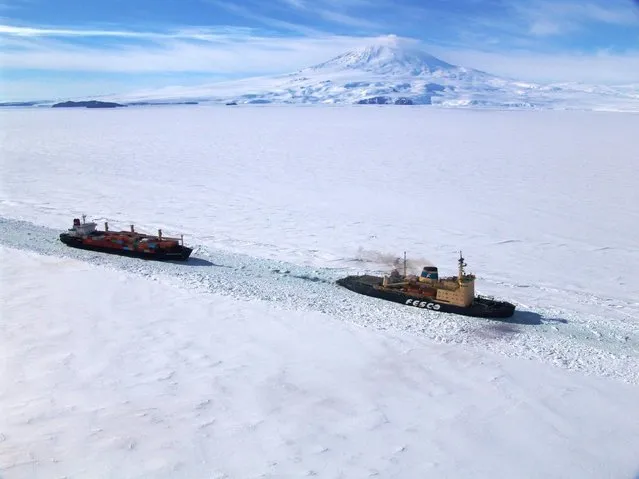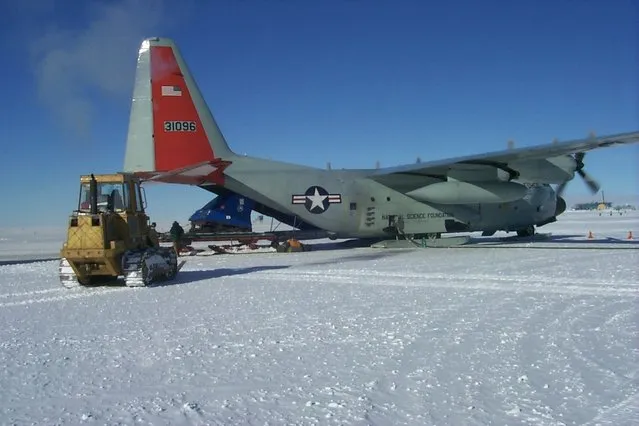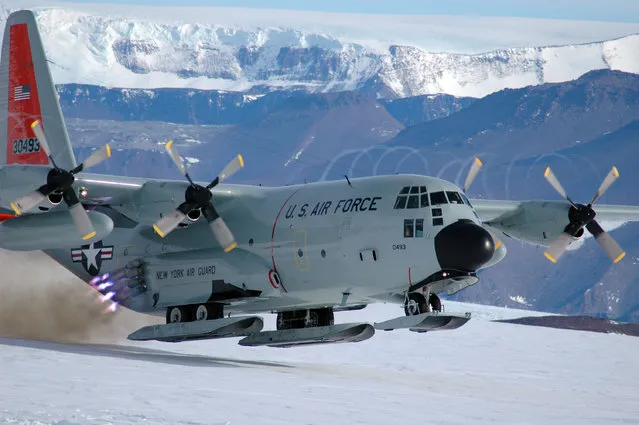 McMURDO STATION, Antarctica - Air National Guard aircrew members utilize a jet-assisted takeoff to depart Shackleton Glacier, located in the Transantarctic Mountains 500 miles south of McMurdo Station, Antarctica, Nov 26. The aircrew conducted an open field landing to deliver a small National Science Foundation geology field camp team to the area. Assigned to the 109th Airlift Wing, Scotia, N.Y., the aircrews are flying the Antarctica missions in support of Operation Deep Freeze. (Photo courtesy of Mr. Charles Kaminski/Raytheon Polar Services Company)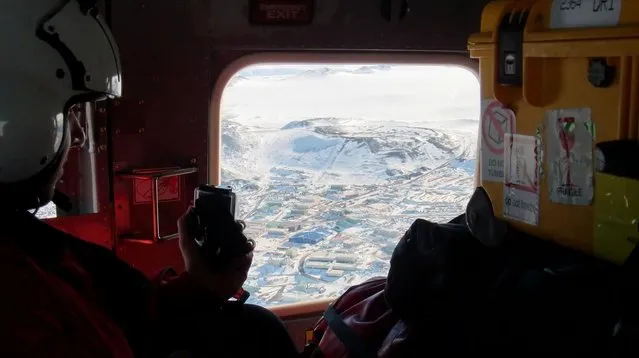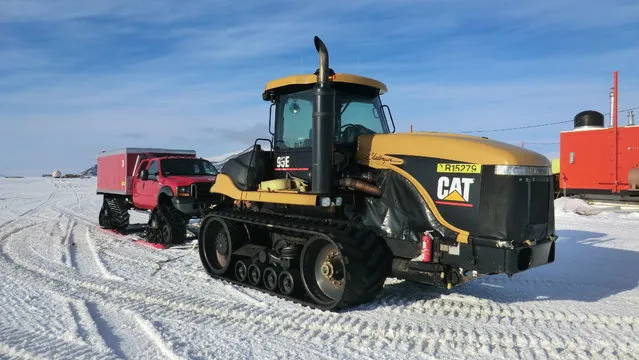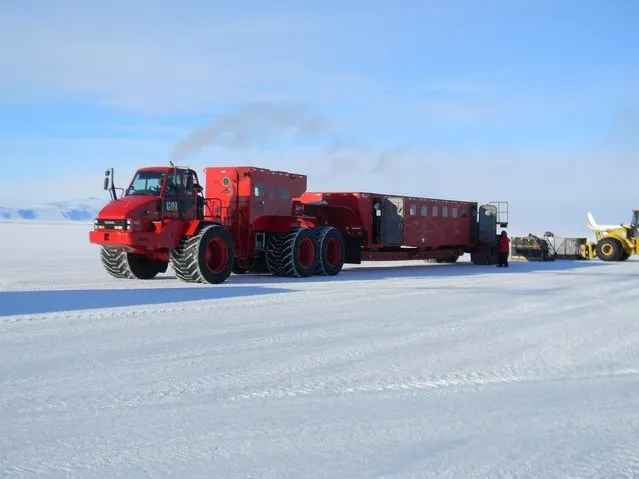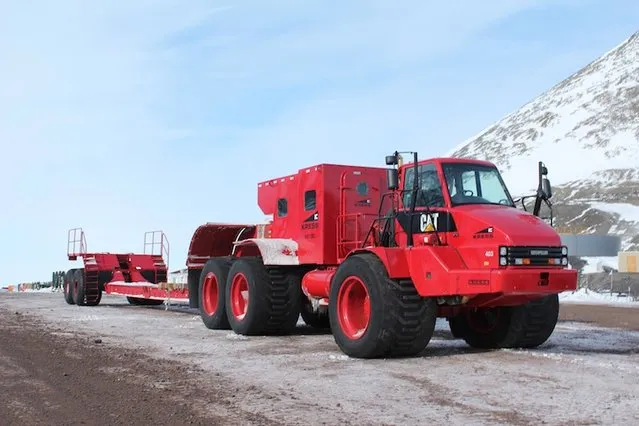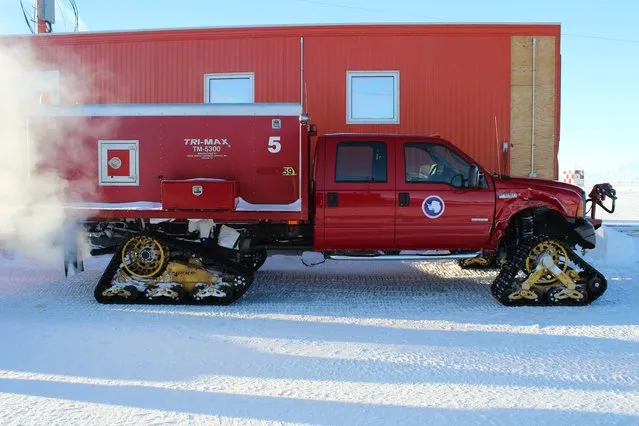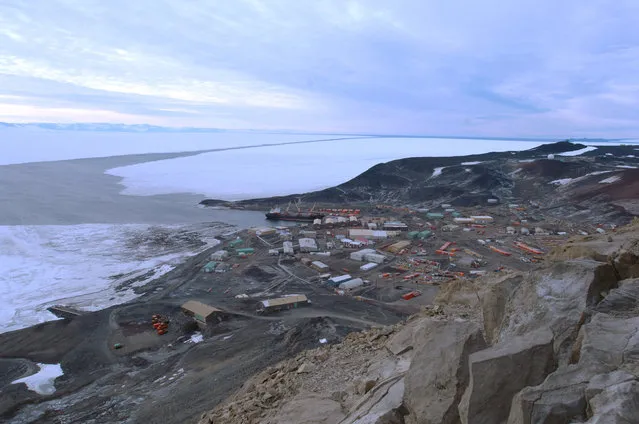 A view of the National Science Foundation's McMurdo Station on Ross Island, Antarctica, Feb. 7, 2007, as seen from the summit of Observation Hill. The Military Sealift Command container ship MV American Tern is docked in the harbor as part of Operation Deep Freeze, the annual operation to resupply the station. (U.S. Navy photo by Mass Communication Specialist 3rd Class Jack Georges) (Released)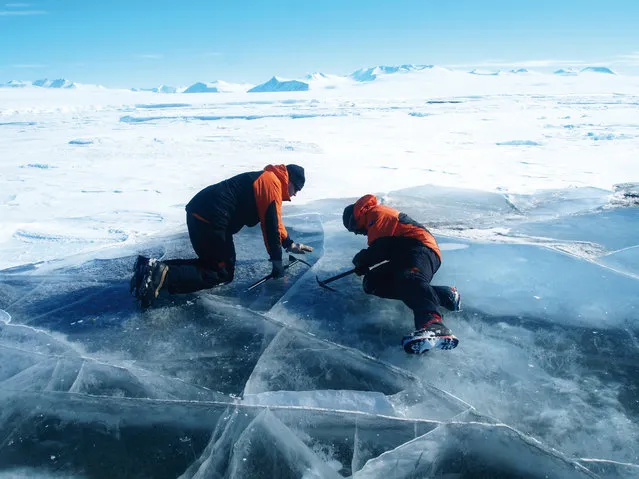 Investigating icebergs in McMurdo Sound. People (L to R) Mike Williams (NIWA) Gideon Geerling (Antarctica NZ, Field Support)
wikipedia