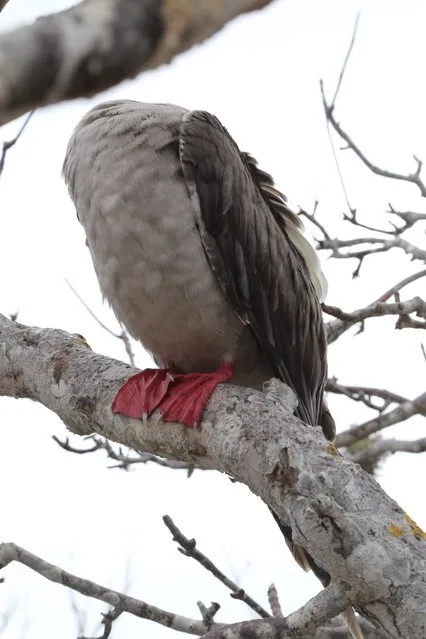 The red-footed booby is the smallest of all boobies at about 70 centimetres (28 in) in length and with a wingspan of up to 1 metre (3.3 ft). It has red legs, and its bill and throat pouch are coloured pink and blue.
See Also:
Blue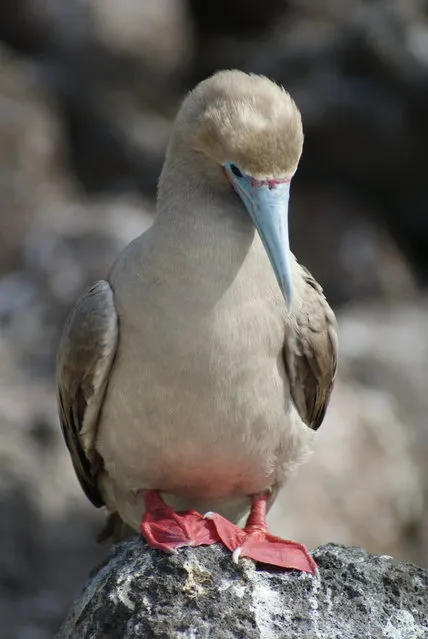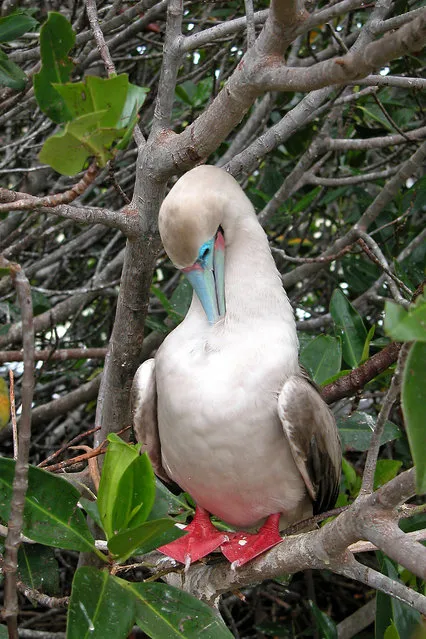 This species has several morphs. In the white morph the plumage is mostly white (the head often tinged yellowish) and the flight feathers are black. The black-tailed white morph is similar, but with a black tail, and can easily be confused with the Nazca and masked boobies.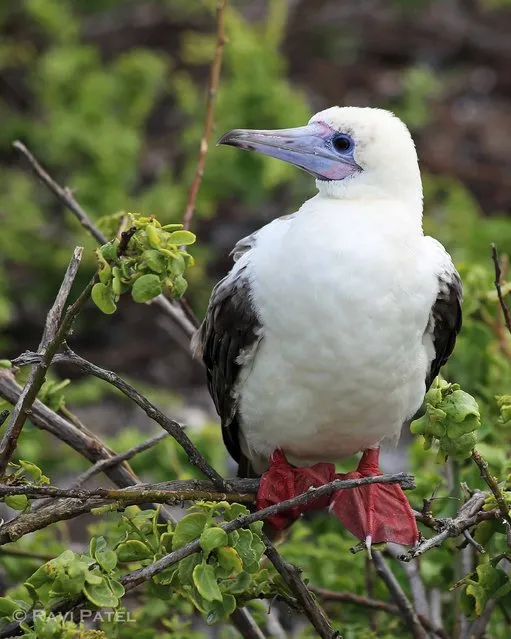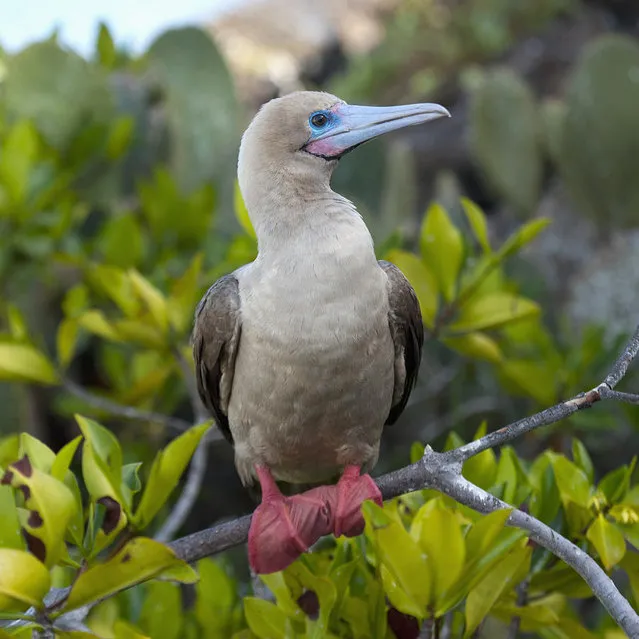 The brown morph is overall brown. The white-tailed brown morph is similar, but has a white belly, rump, and tail. The white-headed and white-tailed brown morph has a mostly white body, tail and head, and brown wings and back.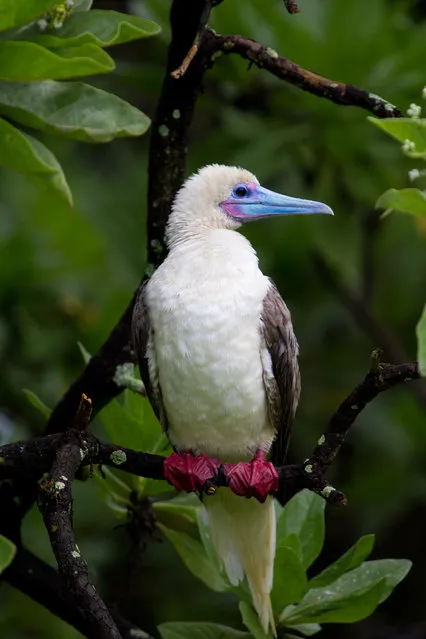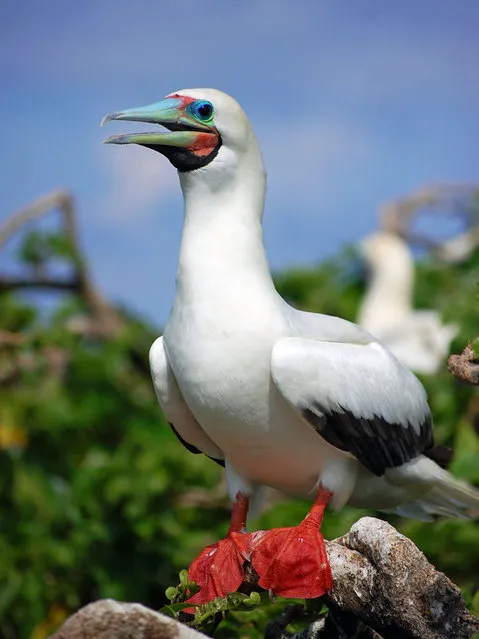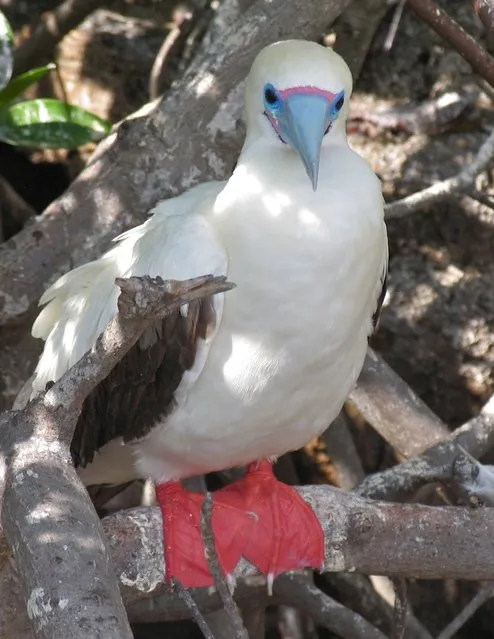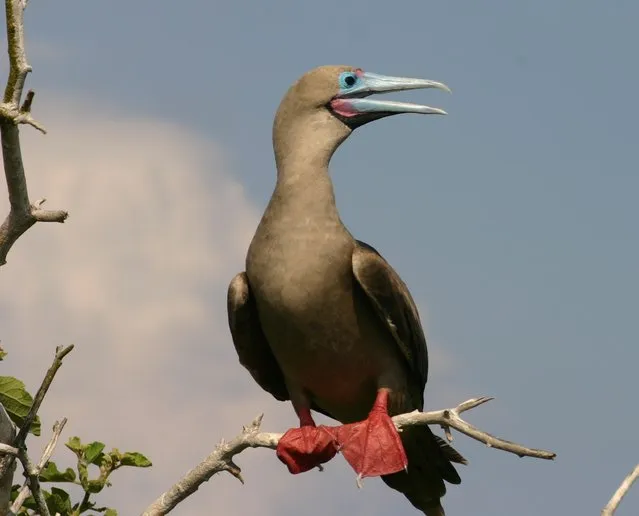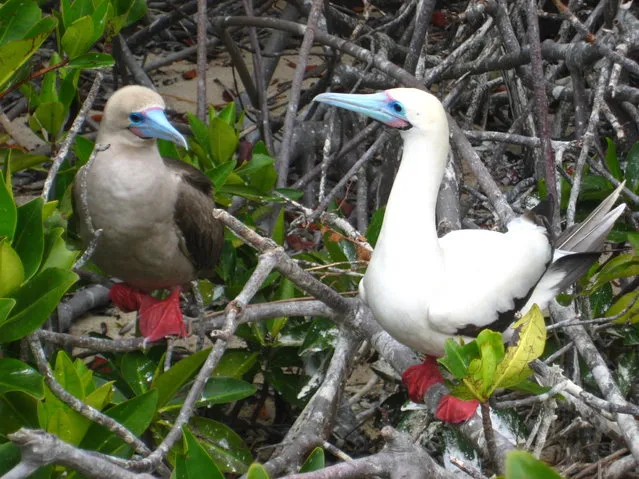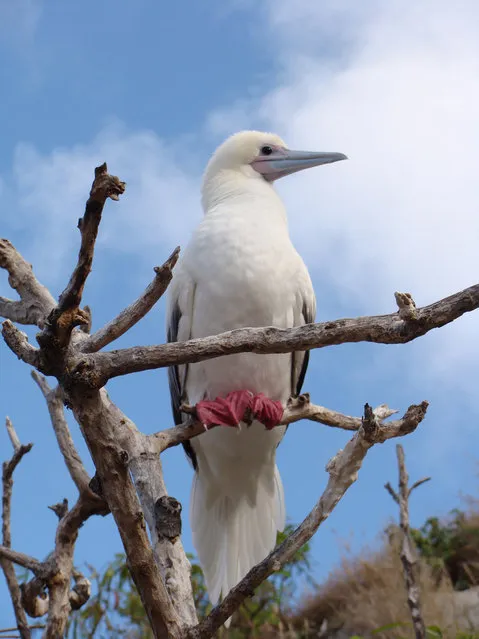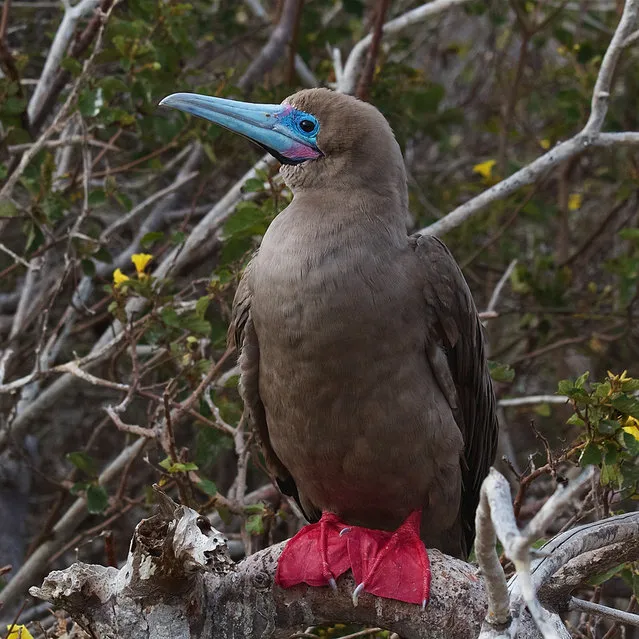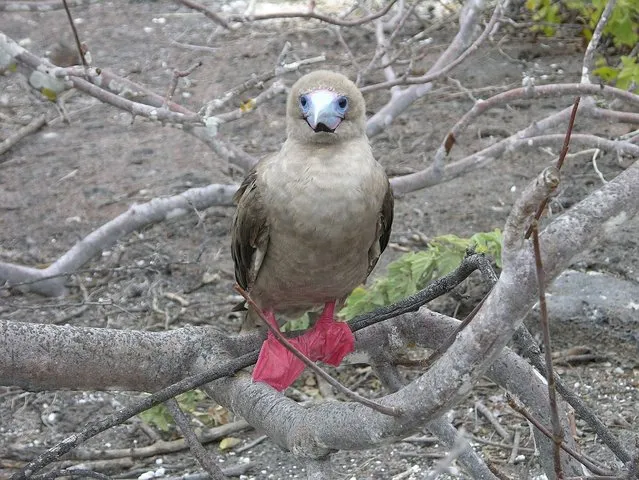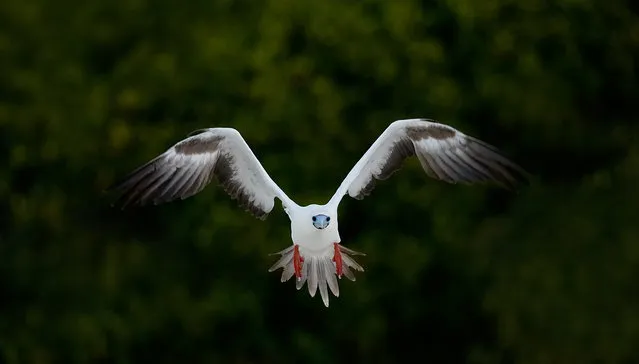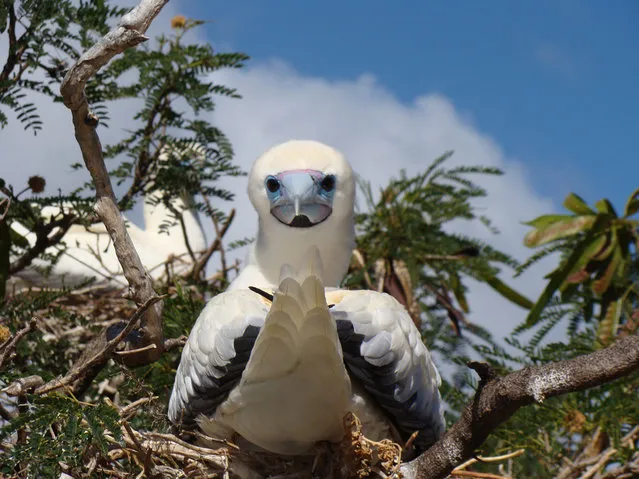 See Also:
Blue
Wikipedia