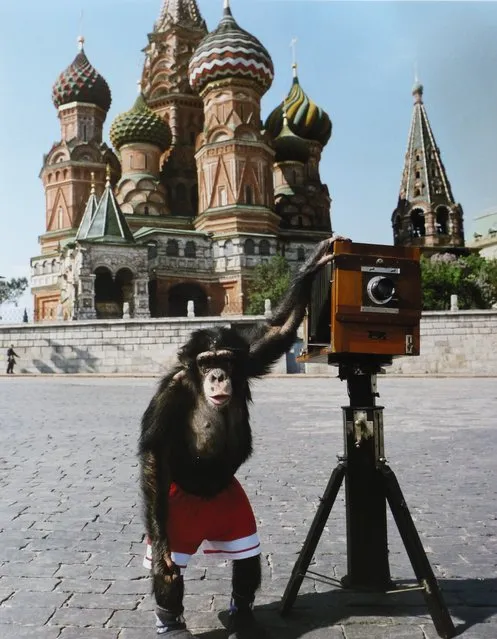 "As is probably stated somewhere in the theory of infinity, if you give an infinite amount of monkeys an infinite number of old-timey Polaroid cameras, one will eventually take "artistic" blurry photos of historical sites in Moscow which will then be auctioned at Sotheby's for an estimated $75,000 – $100,000. Fortunately for every simian art fan with a spare $100k, we are currently living in the very universe in which that concept is reality. Eighteen photographs by – and of – Mikki The Chimpanzee are going to auction on June 5, 2013.

According to Hyperallergic: "They include both Mikki's clarity-challenged captures of Moscow's Red Square and other city sights, as well as documentation of Mikki learning to use a polaroid, analogue, and antique large-format camera with Russian-born American conceptual artists Vitaly Komar and Alexander Melamid".

Mikki, who was rescued from the circus by Komar and Melamid, is a visionary monkey. According to Suad Garayeva, the curator of contemporary art at Sotheby's, he does actually understand what the hell is going on. As a matter of fact, after seeing his prints he "got quite excited with the results" and probably starting jumping around and hooting in a typical monkey fashion. Let's examine some of Mikki's photographs and try to discern the meaning of each: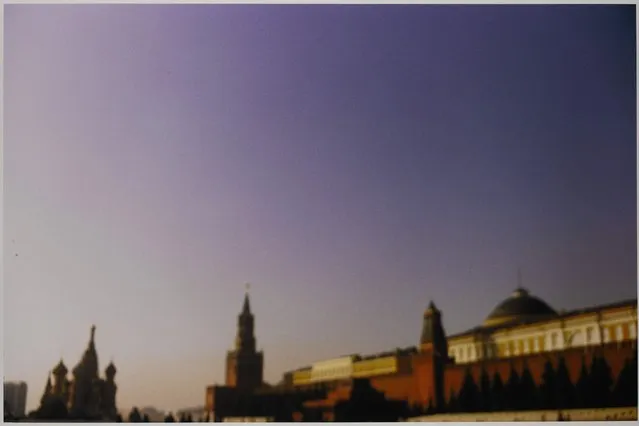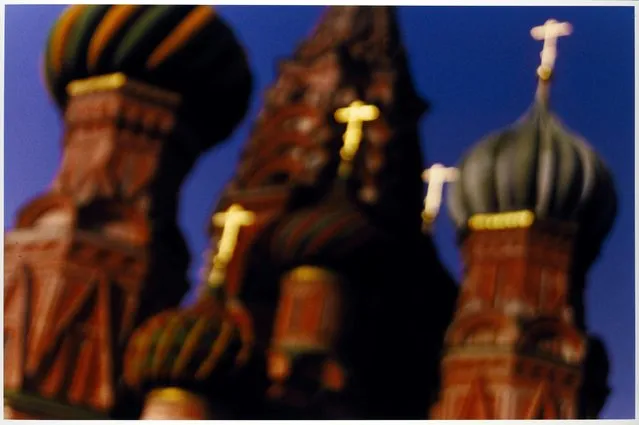 This one is pretty clearly an interrogation of religion and the state. With his dislocated framing and unfocused approach, the chimp has turned one of the most recognizable religious symbols in human history into a fuzzy abstraction. Haunting.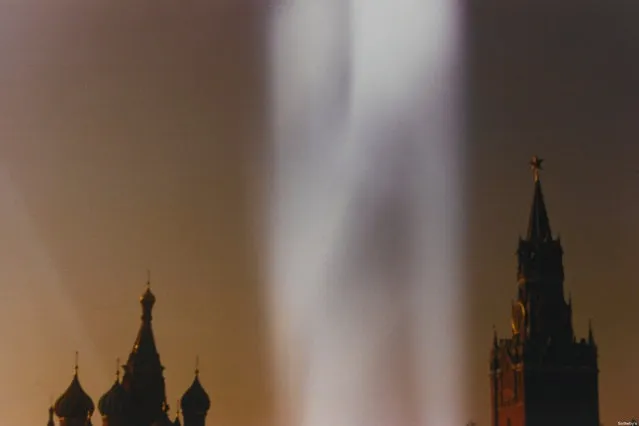 In this one he is likely saying, "I'm a monkey and I don't know how to operate a camera". Genius". – Callie Beusman via
Jezebel.com
. (Photos by Guzelian/Mikki)