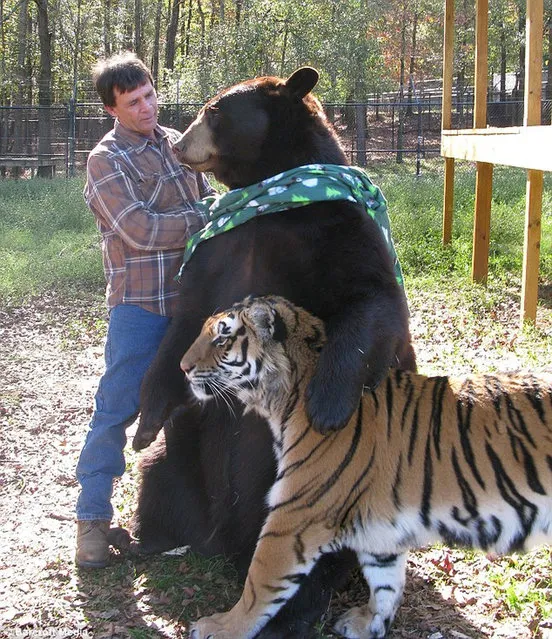 They make an unlikely trio, but Baloo the bear, Leo the lion and Shere Khan the tiger have forged an unusually strong bond.
Considering that they would be mortal enemies if they ever were to meet in the wild, it is stunning to see their unique and genuine friendship in these intimate pictures.
Rescued eight years ago during a police drugs raid in Atlanta, Georgia, the three friends were only cubs at the time at barely two months old.