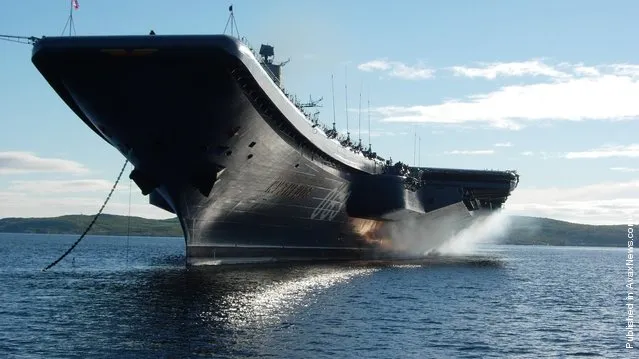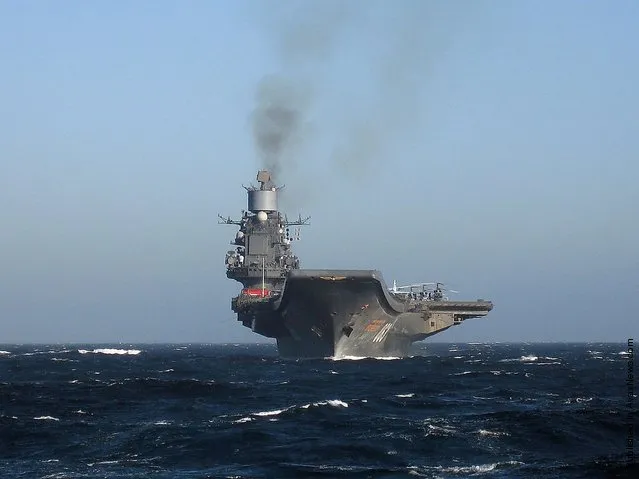 Admiral Flota Sovetskovo Soyuza Kuznetsov (Russian: Адмирал флота Советского Союза Кузнецов "Fleet Admiral of the Soviet Union Kuznetsov"), originally named Riga, renamed Leonid Brezhnev then Tbilisi) is an aircraft cruiser (heavy aircraft carrying missile cruiser (TAVKR) in Russian classification) serving as the flagship of the Russian Navy. She was originally commissioned in the Soviet Navy, and was intended to be the lead ship of her class, but the only other ship of her class, Varyag, was never commissioned and was sold to the People's Republic of China by Ukraine under the condition she would never be refitted for combat. Kuznetsov was named after the Admiral of the Fleet of the Soviet Union Nikolai Gerasimovich Kuznetsov.
(wikipedia)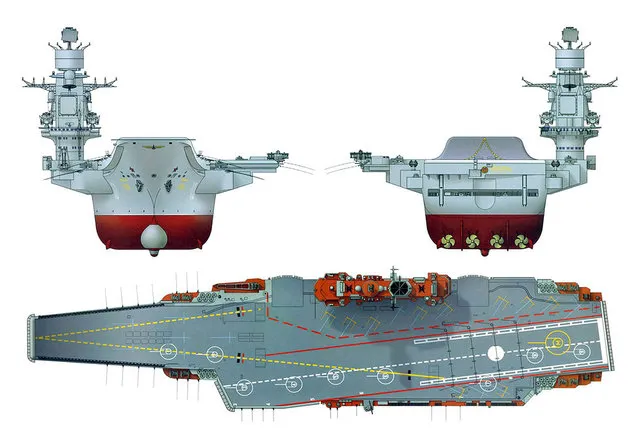 While designated an aircraft carrier by the West, the design of the Admiral Kuznetsov' class implies a mission different from that of either the United States Navy's carriers or those of the Royal Navy. The term used by her builders to describe the Russian ships is tyazholyy avianesushchiy raketnyy kreyser (TAVKR or TARKR) - "heavy aircraft-carrying missile cruiser" - intended to support and defend strategic missile-carrying submarines, surface ships, and naval missile-carrying aircraft of the Russian Navy.
(wikipedia)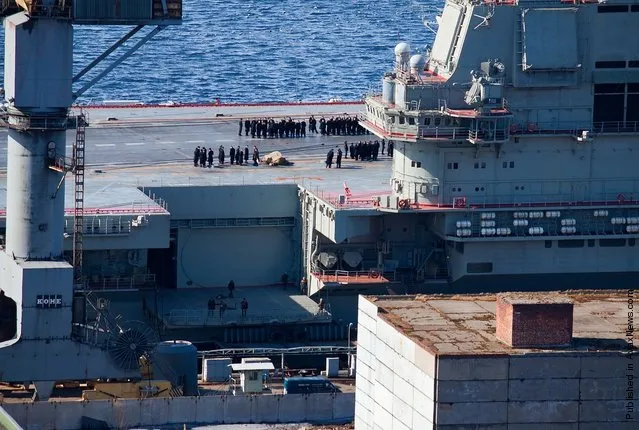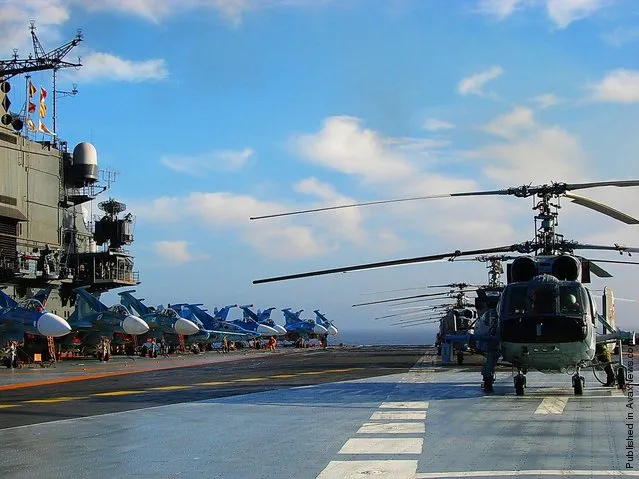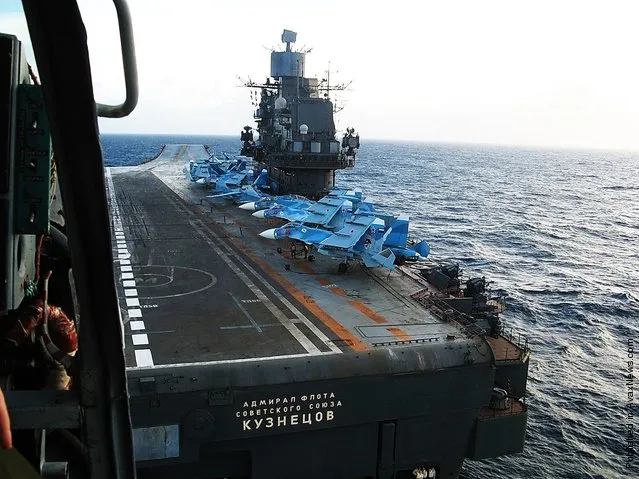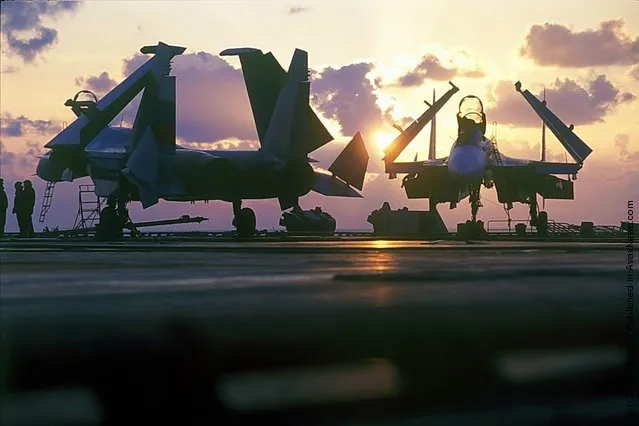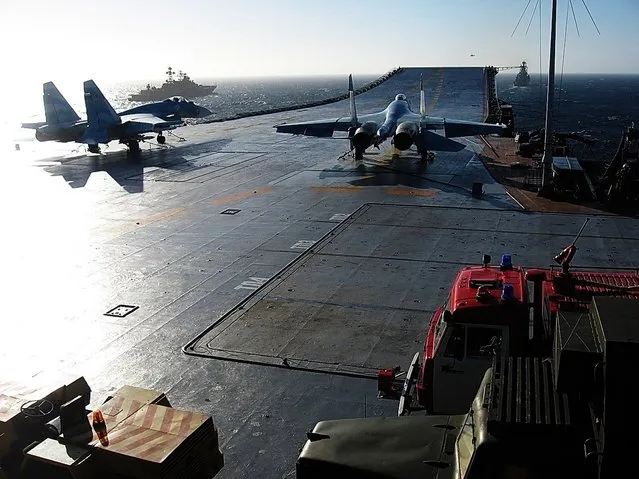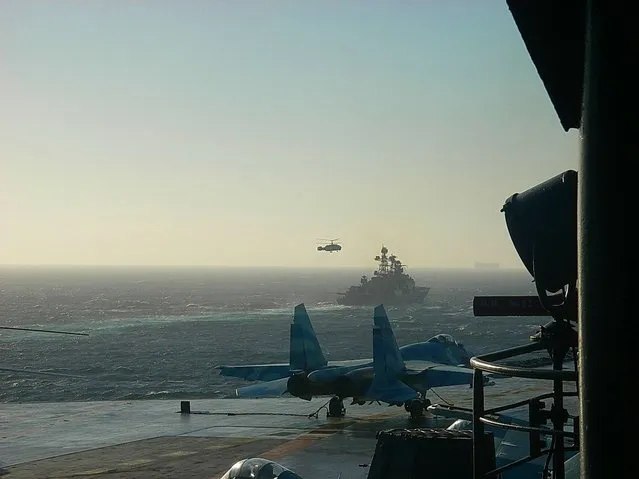 The Admiral Kuznetsov's main fixed-wing aircraft is the multi-role Sukhoi Su-33. It can perform air superiority, fleet defence, and air support missions and can also be used for reconnaissance and searching for naval mines.
(wikipedia)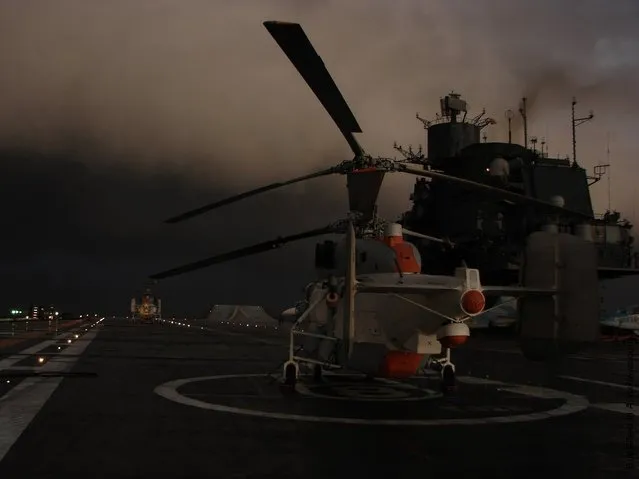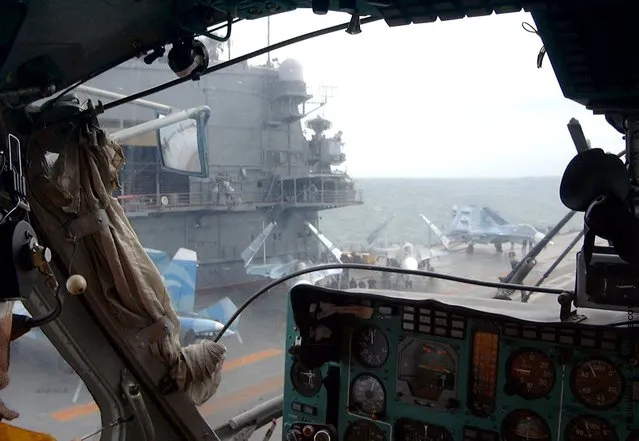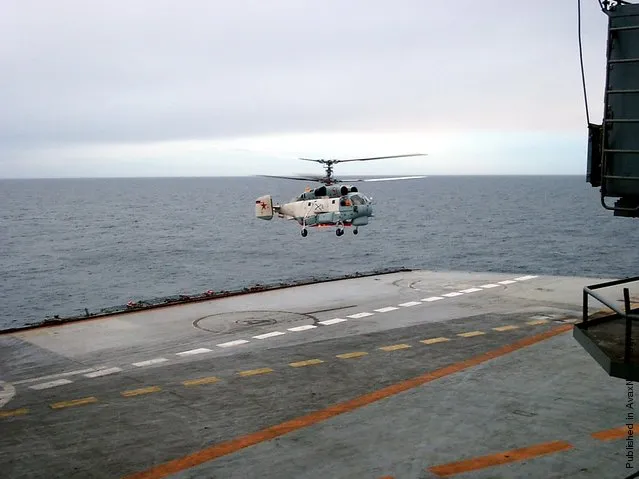 The carrier also carries the Kamov Ka-27 and Kamov Ka-27S helicopters for anti-submarine warfare, search and rescue, and small transport.
(wikipedia)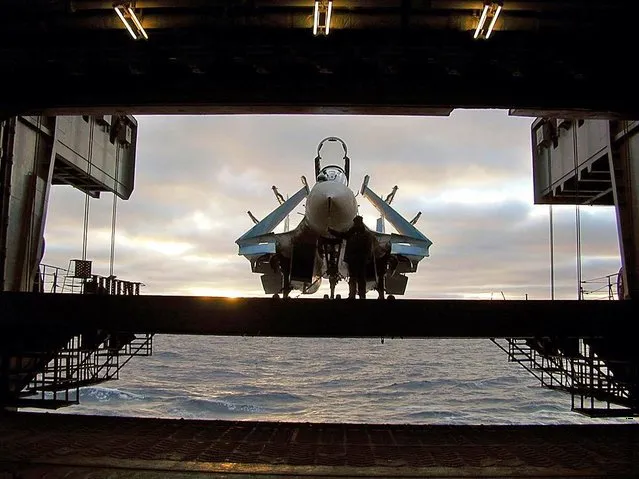 Su-33 on an elevator of the RFS Admiral Kuznetsov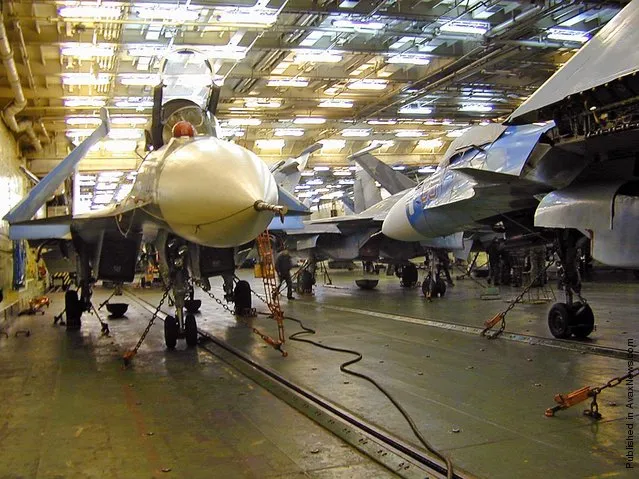 Su-33s in a hanger deck of the RFS Admiral Kuznetsov