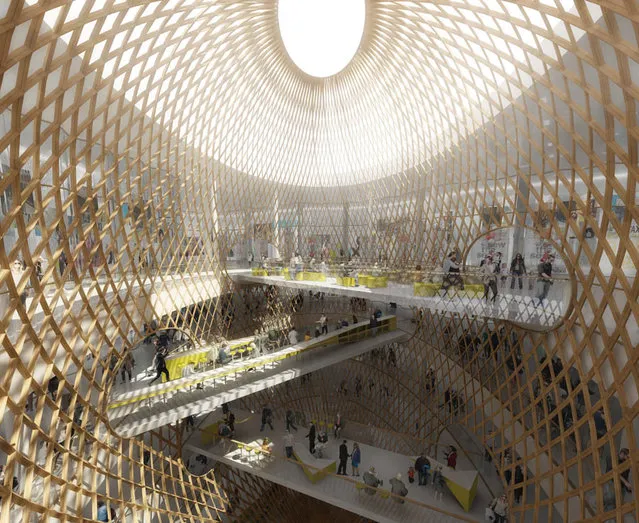 French architects Agence Search have won a competition to design a Paris shopping mall with proposals involving giant elliptical lattices.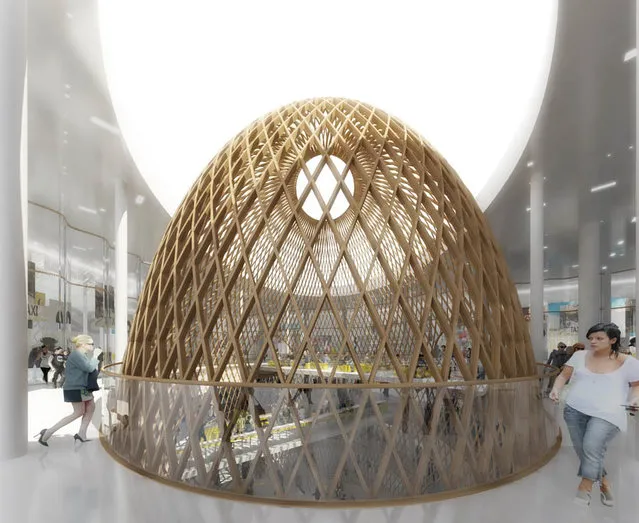 The five-storey-high, egg-shaped structures will define two atriums located at opposite ends of the shopping centre.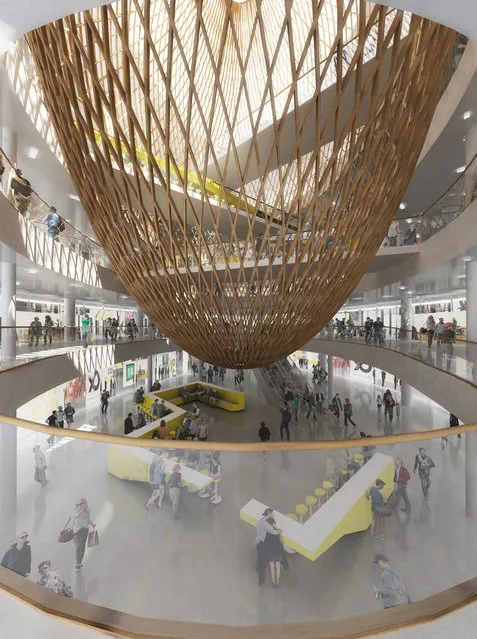 Escalators and footbridges will pierce holes through the suspended structures.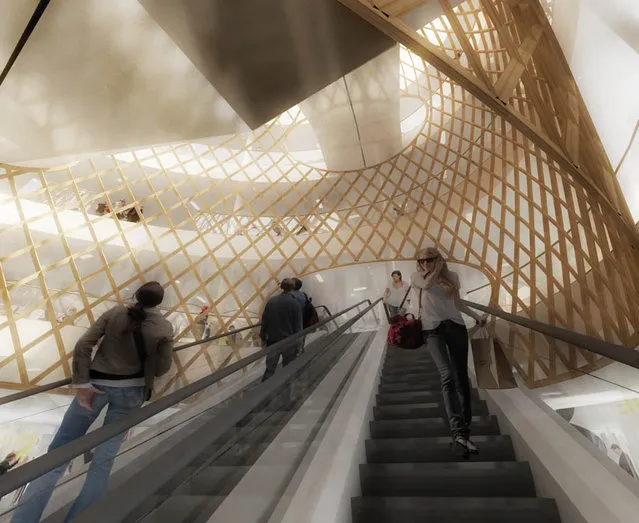 The architects drew inspiration for the project from the conceptual cenotaph that architect Étienne-Louis Boullée designed for scientist Isaac Newton over 200 years ago.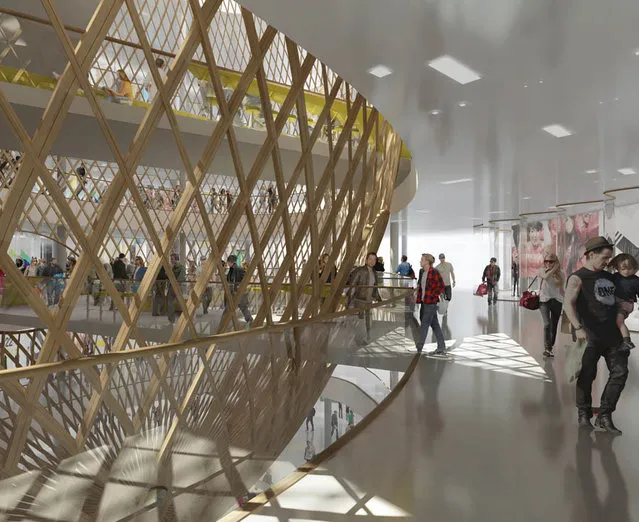 Agence Search