The Spirit of Ecstasy, also called "Emily", "Silver Lady" or "Flying Lady", was designed by English sculptor Charles Robinson Sykes and carries with her a story about a secret passion between John Walter Edward Douglas-Scott-Montagu (second Lord Montagu of Beaulieu after 1905, a pioneer of the automobile movement, and editor of The Car Illustrated magazine) and his love and the model for the emblem, his secretary Eleanor Velasco Thornton.

Their love was to remain hidden, limited to their circle of friends, for more than a decade. Eleanor's impoverished social and economic status made her an inappropriate match for John Walter, who succumbed to family pressures and married Lady Cecil Victoria Constance, but the secret love affair continued.

Eleanor died in 1915 when the SS Persia, on which she accompanied Lord Montagu on his journey to India, was torpedoed off Crete by a German submarine, four years after she had been immortalized by her lover.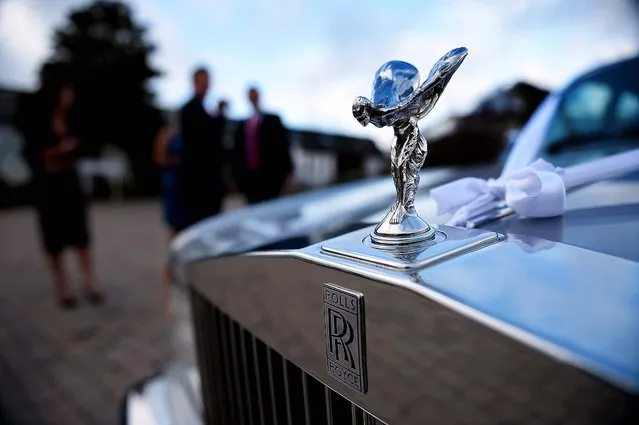 The "Spirit of Ecstacy" adorns a Rolls-Royce in Gretna, Scotland. (Photo by Jeff J. Mitchell/Getty Images)
Worker Ronald Parr melts steel in an oven before it is poured in a form to make the iconic Rolls-Royce mascot the "Spirit of Ecstasy" at Polycast Limited in Southampton, England. (Photo by Stefan Wermuth/Reuters)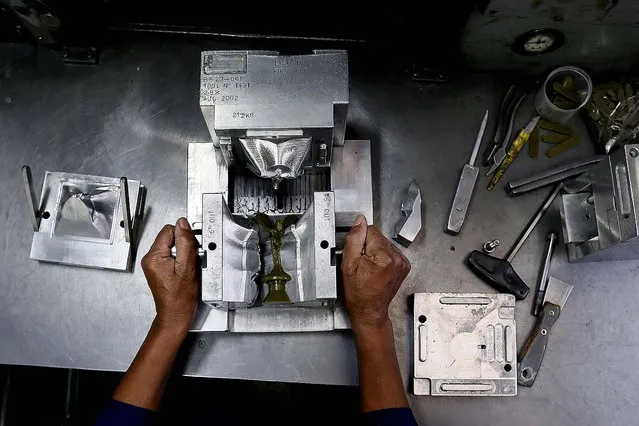 Wax machine operator Ronald Moore opens a wax form during the production of a "Spirit of Ecstasy". (Photo by Stefan Wermuth/Reuters)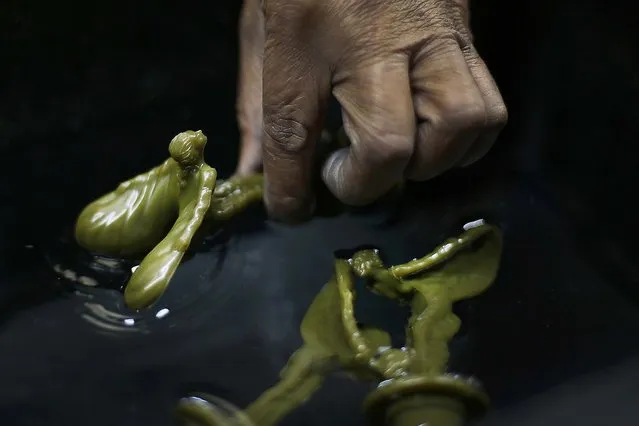 Moore cools a wax form. (Photo by Stefan Wermuth/Reuters)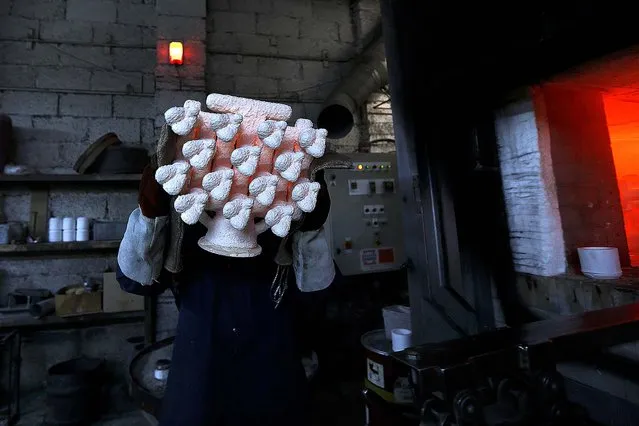 Worker Thomas O'Donoghue holds a glowing form used to produce the iconic Rolls-Royce mascot. (Photo by Stefan Wermuth/Reuters)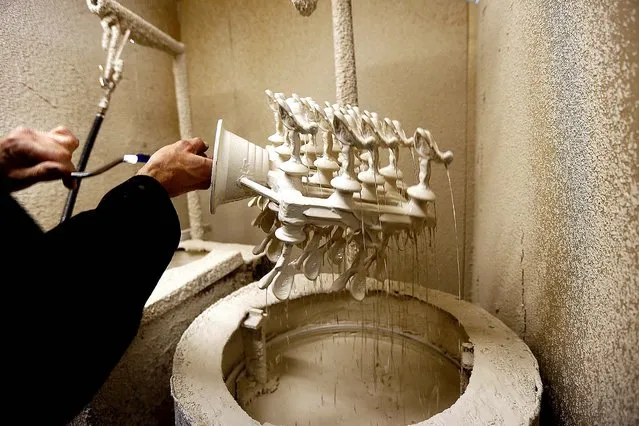 Worker Frank Tildesley works on a form of the "Spirit of Ecstasy". (Photo by Stefan Wermuth/Reuters)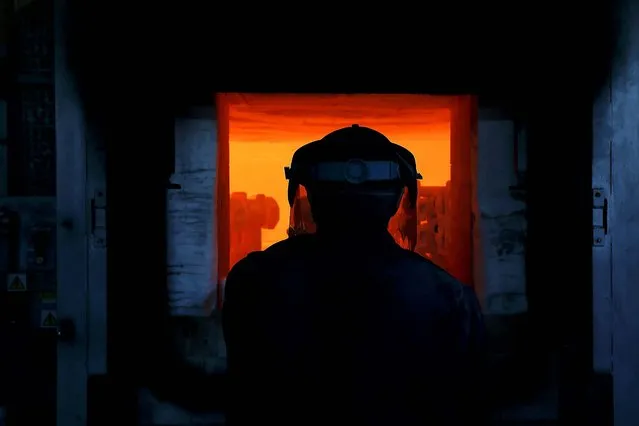 Worker Thomas O'Donoghue stands at an oven during the production of the Rolls-Royce mascots. (Photo by Stefan Wermuth/Reuters)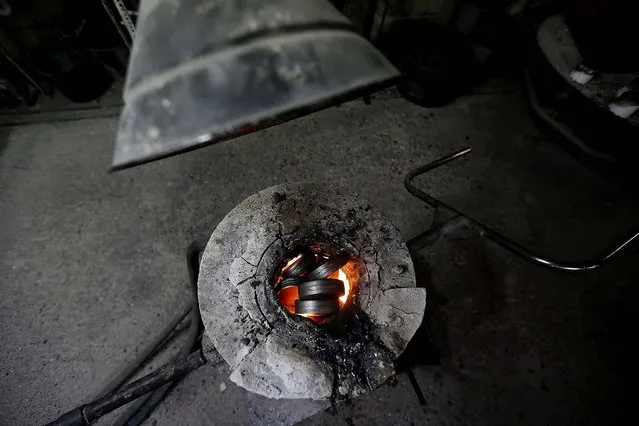 Steel melts in a oven before being poured in a form. (Photo by Stefan Wermuth/Reuters)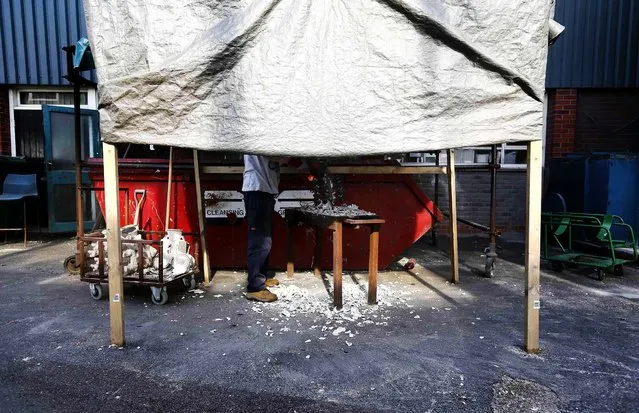 Worker Stephen Richardson cuts off the form during the production of the mascots. (Photo by Stefan Wermuth/Reuters)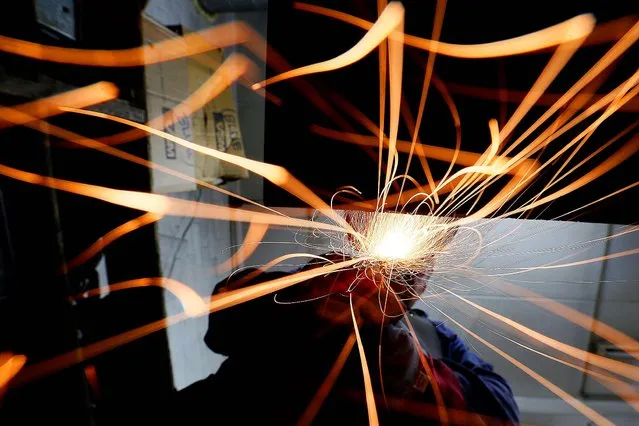 Worker Barry Smith grinds the base of a "Spirit of Ecstasy". (Photo by Stefan Wermuth/Reuters)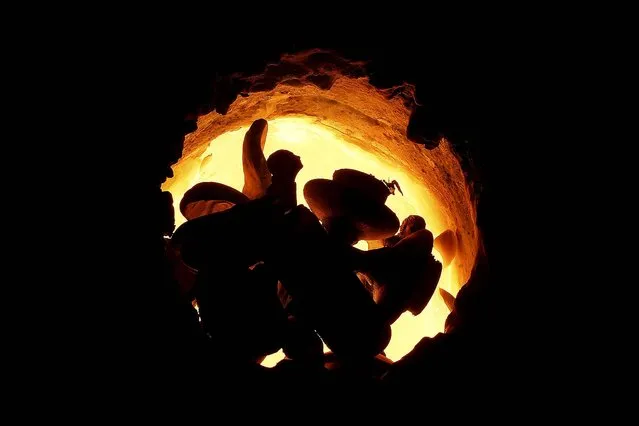 Faulty Rolls-Royce "Spirit of Ecstasy" mascots melt in an oven at Polycast Limited. (Photo by Stefan Wermuth/Reuters)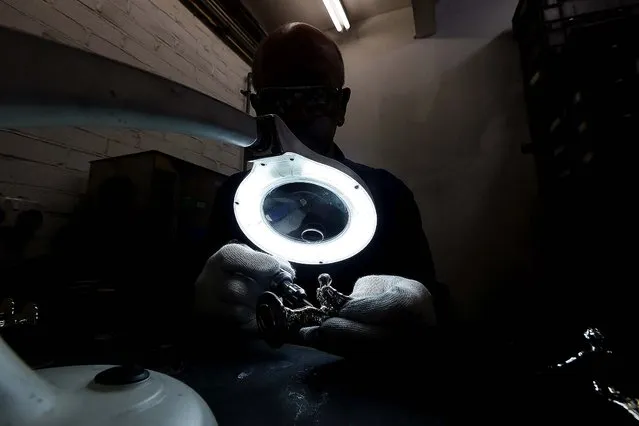 Worker Ronald Little finishes a "Spirit of Ecstasy". (Photo by Stefan Wermuth/Reuters)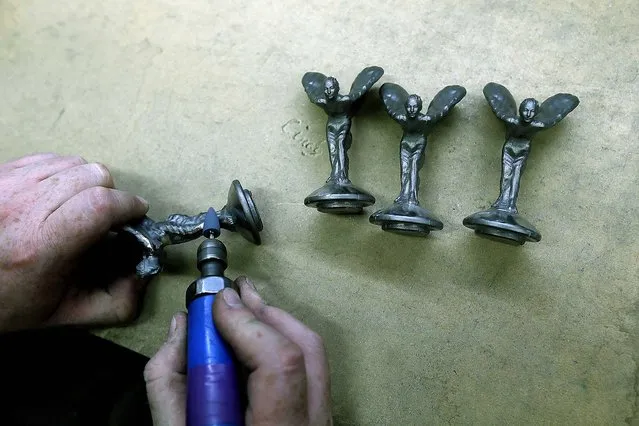 Worker Barry Smith finishes some of the iconic mascots. (Photo by Stefan Wermuth/Reuters)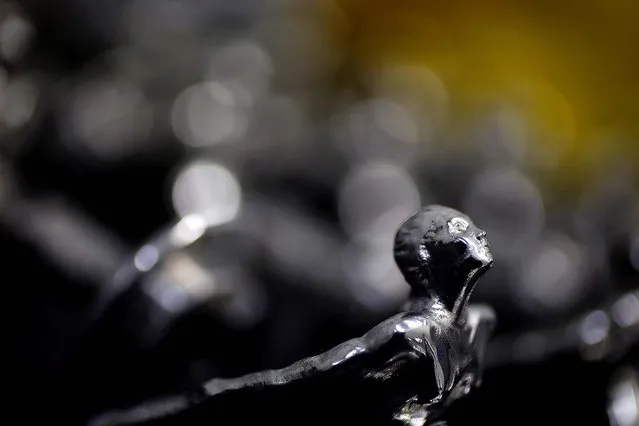 A finished "Spirit of Ecstasy" is seen at Polycast Limited. (Photo by Stefan Wermuth/Reuters)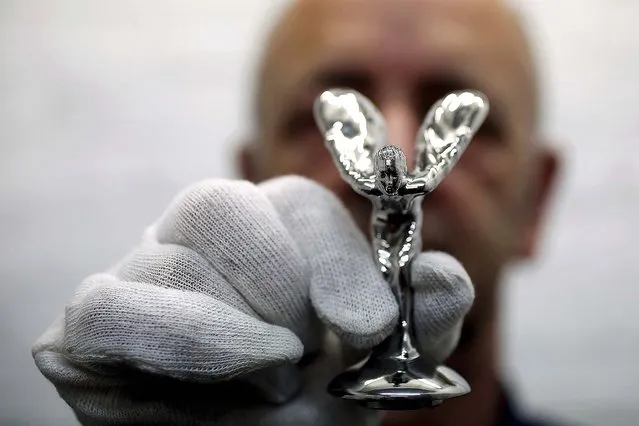 Worker Ronald Little displays a finished "Spirit of Ecstasy". (Photo by Stefan Wermuth/Reuters)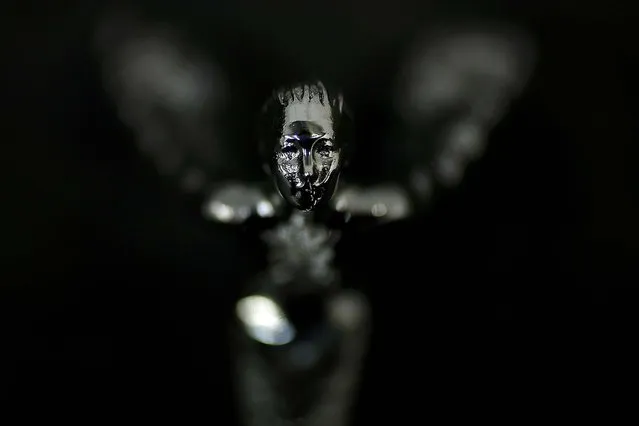 Polycast Limited in Southampton, England began producing the "Spirit of Ecstasy" for Rolls-Royce in 2003. (Photos by Stefan Wermuth/Reuters)