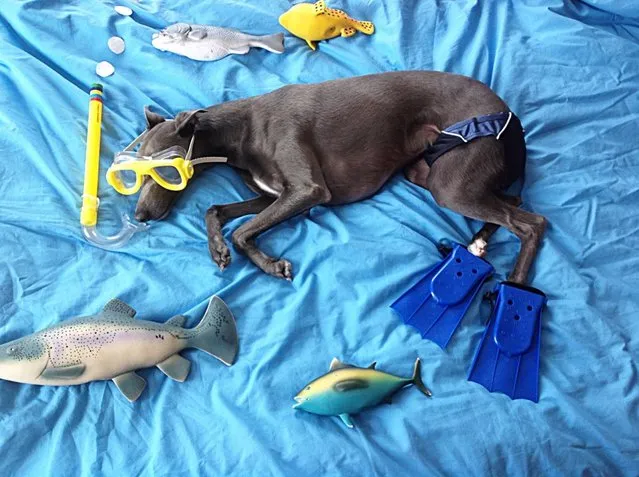 Meet Rupert the whippet who loves nothing better than dressing up and posing for the camera. Whether playing a game of tennis, reading the morning newspaper or even doing the ironing, these hilarious pictures show the dog has a real knack for striking a fetching pose. Rupert began starring in the snaps at 10-months-old, when his owner Janet Burton, 56, noticed him standing with his front legs rested on the lawnmower.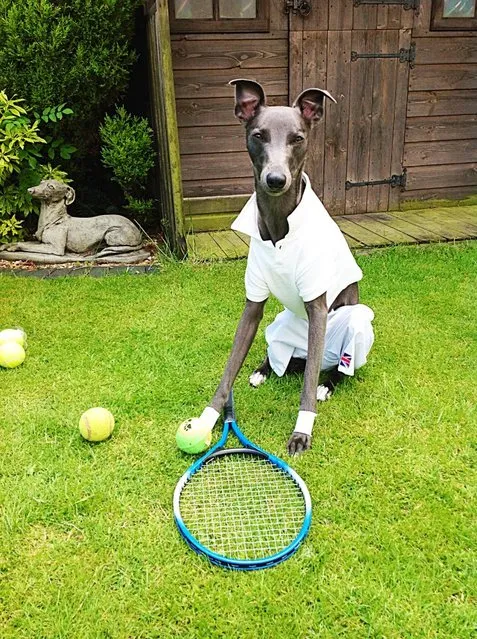 Novak Dogovic…Four-year-old Rupert in his tennis whites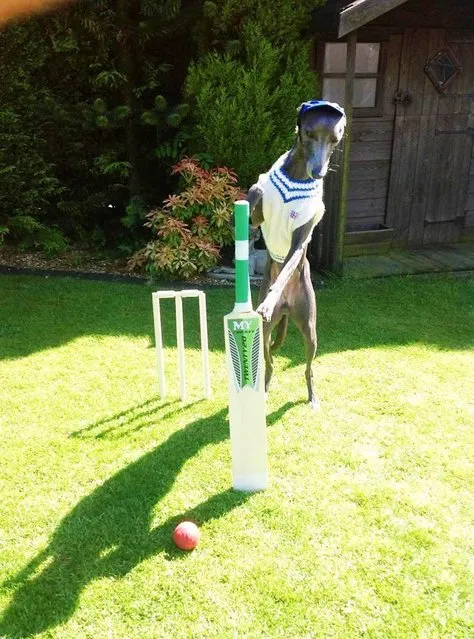 Whippet at the wicket…Rupert poses while owner Janet takes a snap on the iPad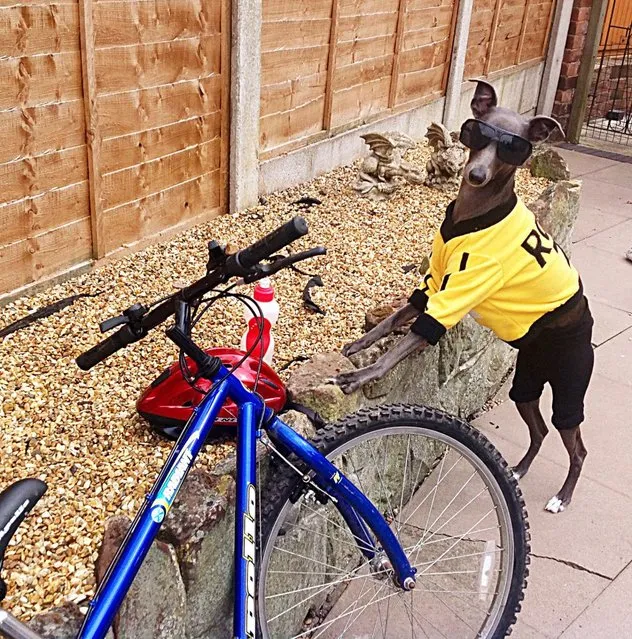 On your bike…The retired midwife buys Rupert's clothes from charity shops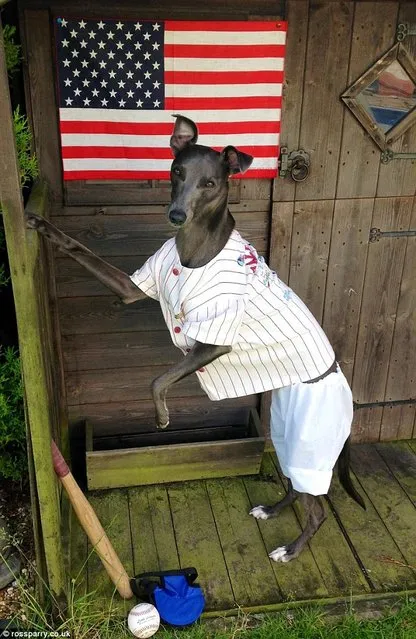 Complete with baseball uniform, bat and glove, the dog looks ready to score a home run.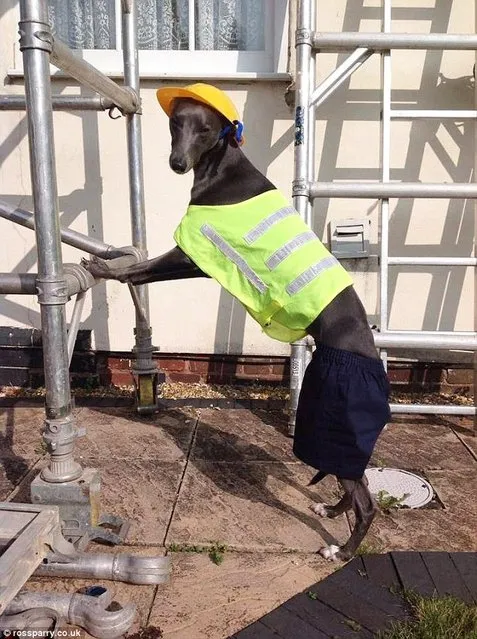 Handy dog: Dressed as a builder in a hard hat, high-vis jacket and shorts showing off a builder's bum, Rupert looks ready for the yard.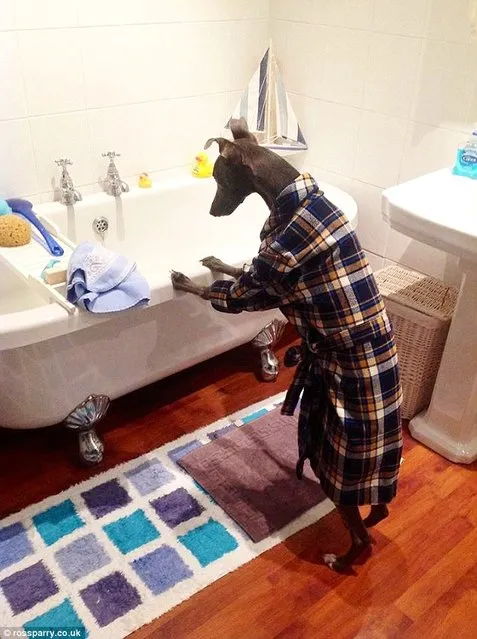 This is one dog who doesn't seem to mind bath time, Rupert, who loves to model and pose for the camera, is pictured in his tartan dressing grown preparing for a soak.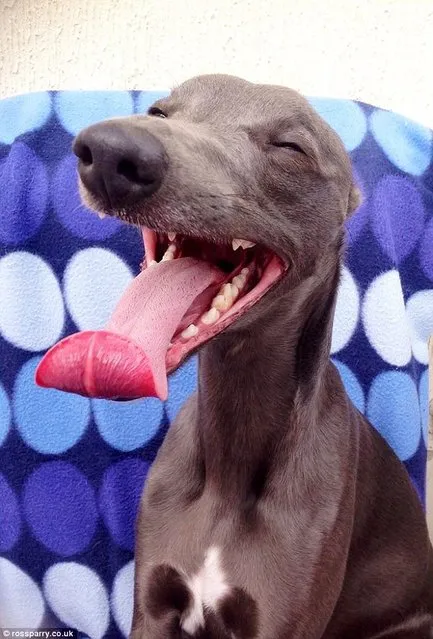 Rupert's owner said she fell in love with the happy whippet when he was just four-weeks-old.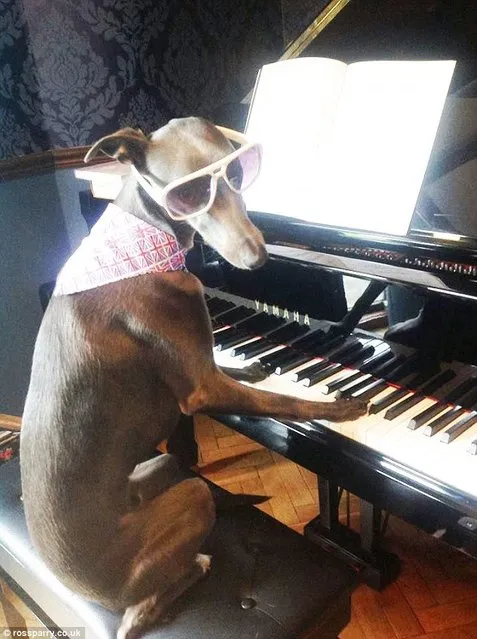 The canine John Elton? Rupert shows off his musical talents as he sits in the family's piano stool looking ready to play, with a British flag bandana and oversized sunglasses.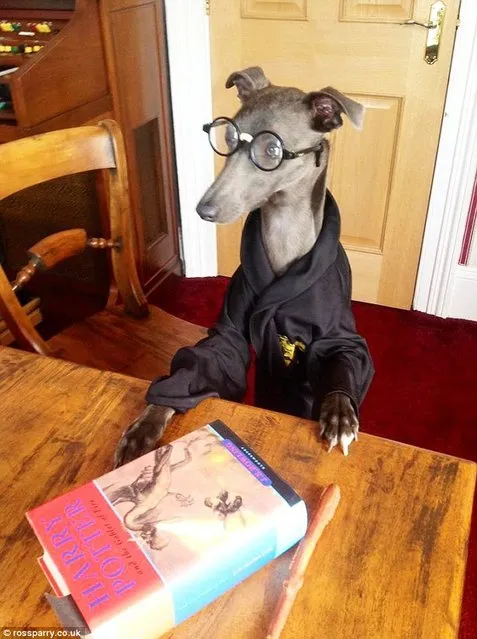 The show-off pooch just loves to model and pose for the camera including dressing up as literary characters such as Harry Potter.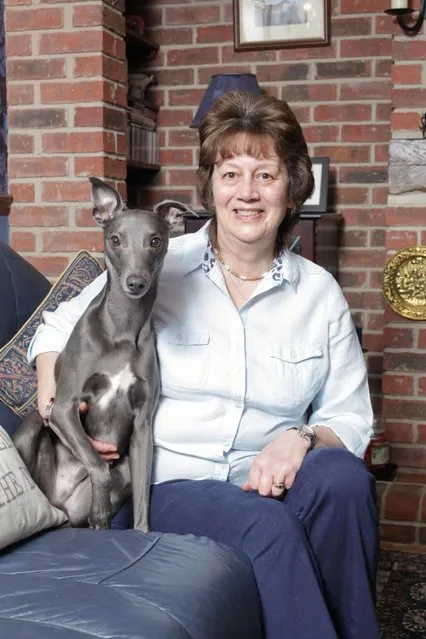 Owner Janet Burton (pictured), 56, who has owned whippets for the past 15 years, enjoys dressing up Rupert in hilarious scenarios with fetching outfits to match - and says her poser pet is all too happy to play along.