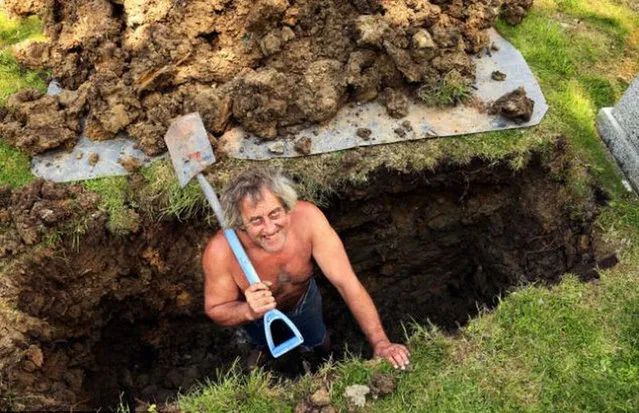 A gravedigger has lost his job of 40 years after a photograph of him standing half-naked in a burial plot was deemed offensive and provoked outcry among local newspaper readers.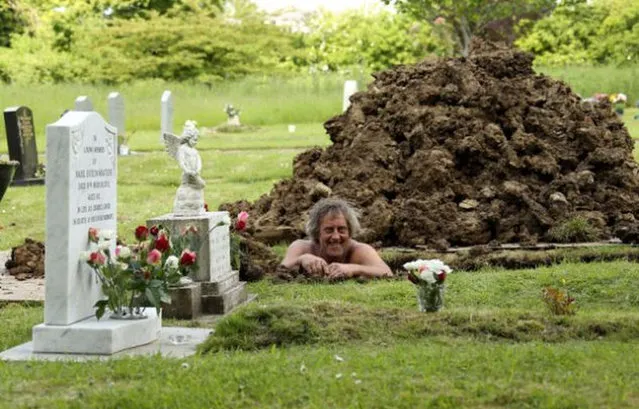 Ray Loxton, 59, was pictured in his local newspaper smiling, while standing topless inside a grave on a hot summers day.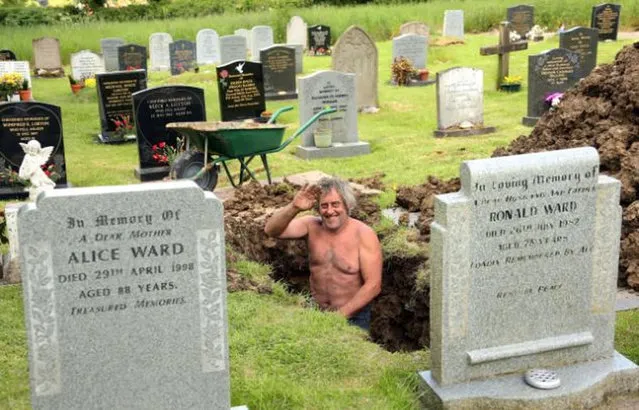 He was also shielding his eyes from the sun with his hand - which some readers of the Shepton Mallet Journal, which covers his hometown in Somerset, mistook to be a cheery salute.