Photo report from 5th Anniversary International Exhibition Integrated Safety and Security Exhibition 2012 (ISSE-2012). From 22 to 25 May in Moscow almost 454 companies from 18 countries demonstrated their achievements of the safety and security ensuring at ISSE-2012 exhibition.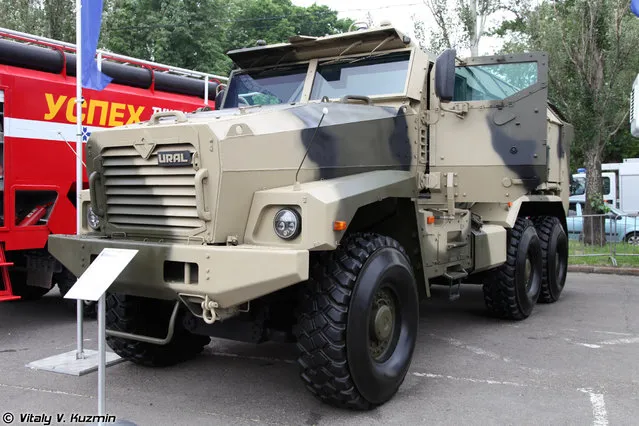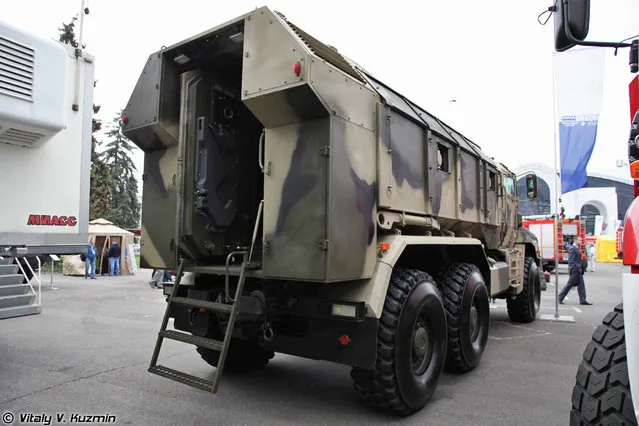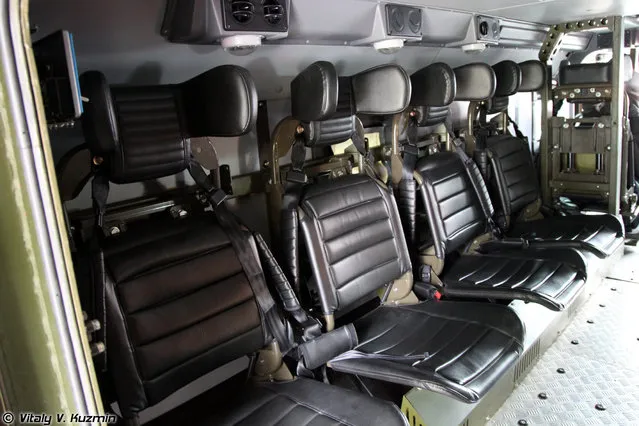 Ural-63099 armored vehicle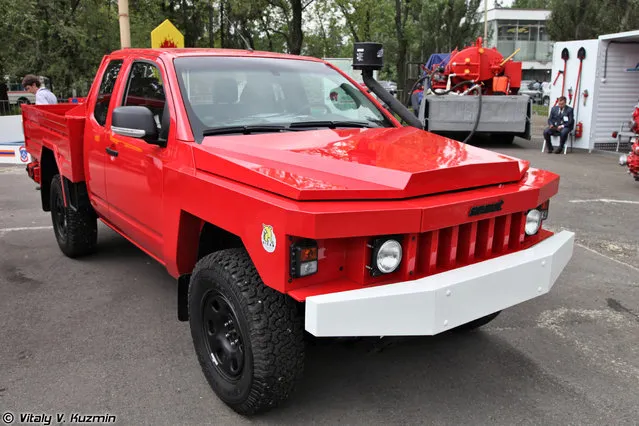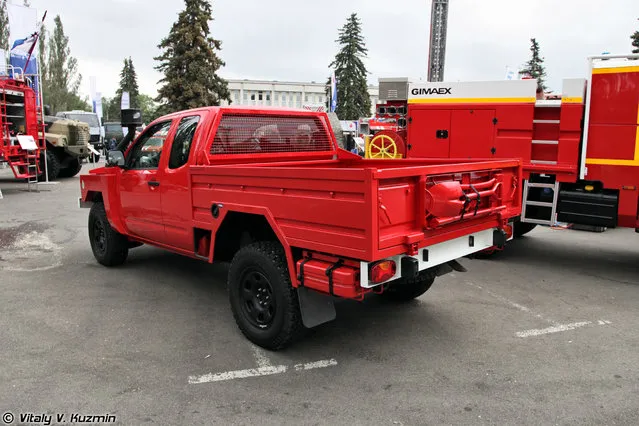 Acmat ALTV SC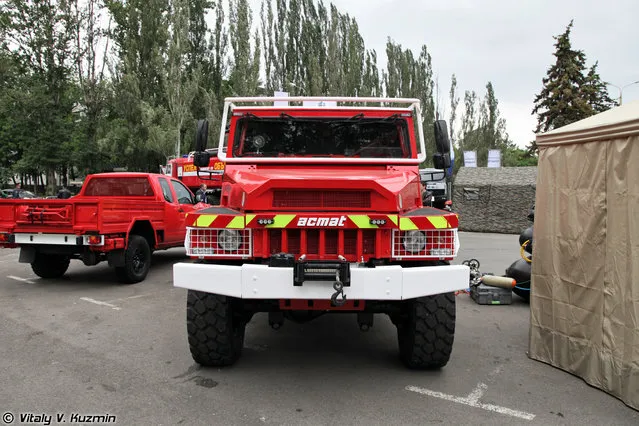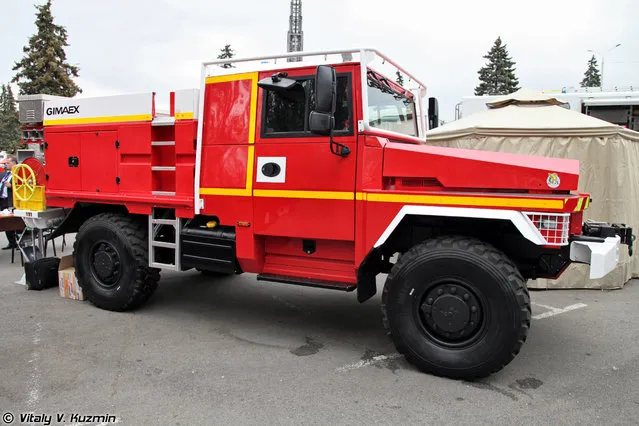 Acmat VLRA TDE 4.36 CCF-L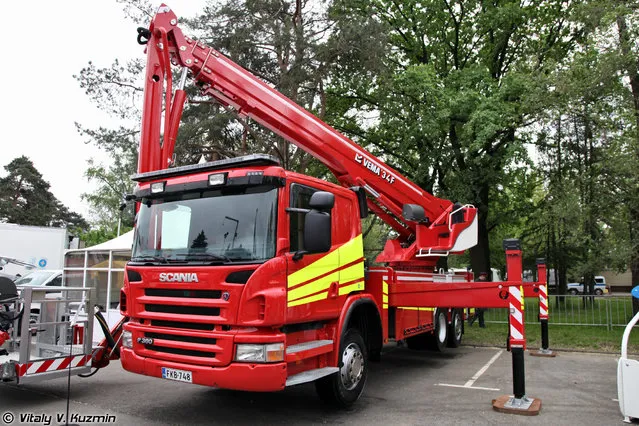 VEMA 34F aerial platform on SCANIA P360 DB chassis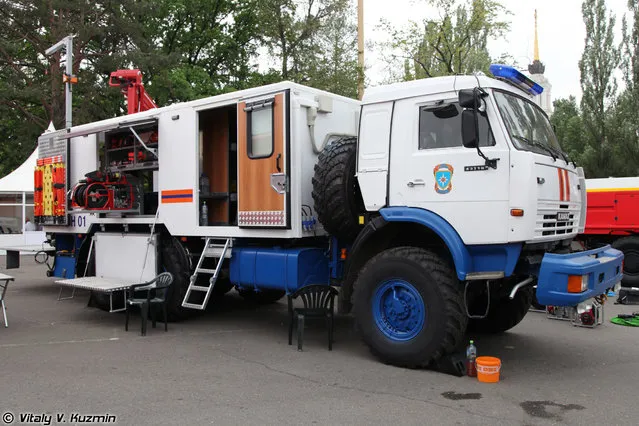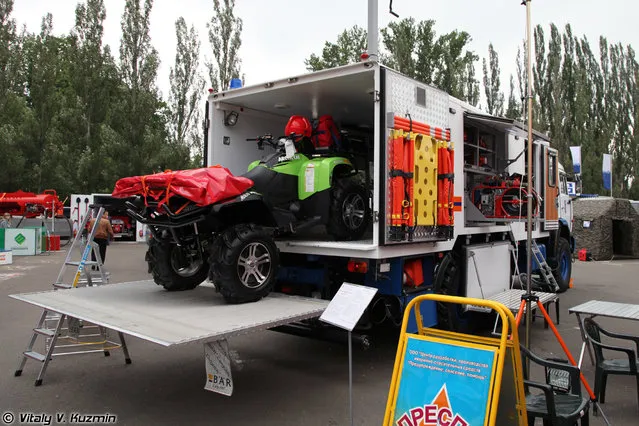 Emergency vehicle MAVR-588560S "White eagle-2"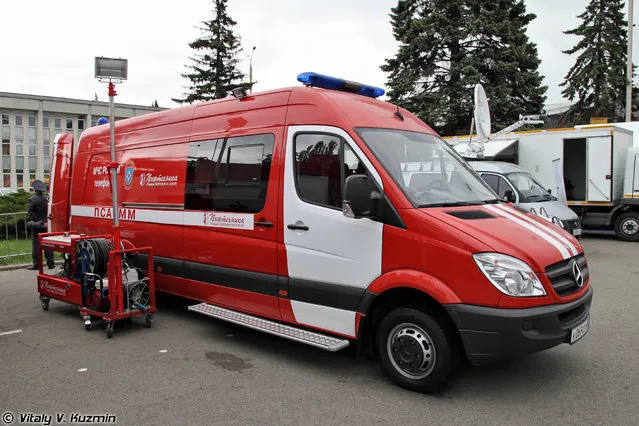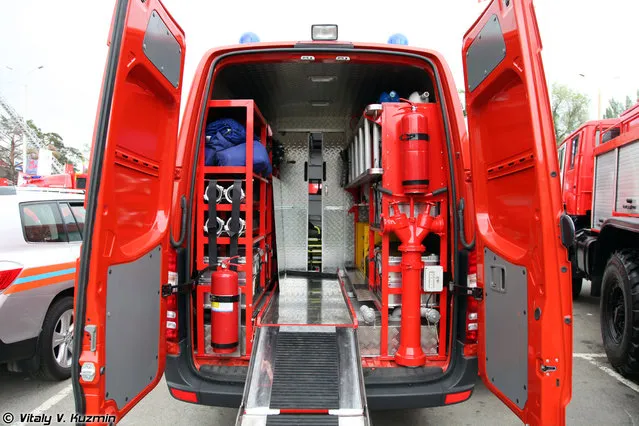 Emergency vehicle PSA-MM on MB Sprinter 515CDI chassis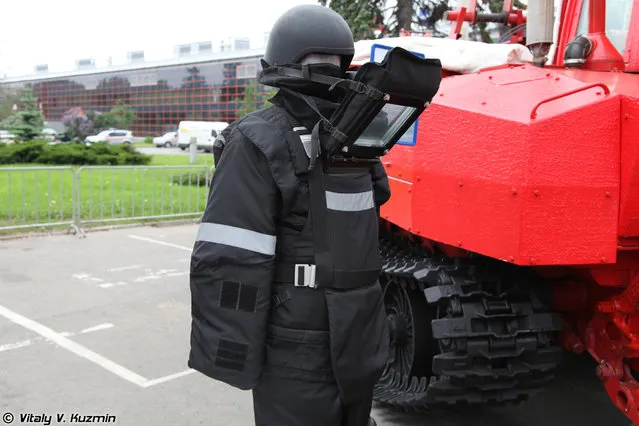 Sapper protective suit Zaslon-PM-1S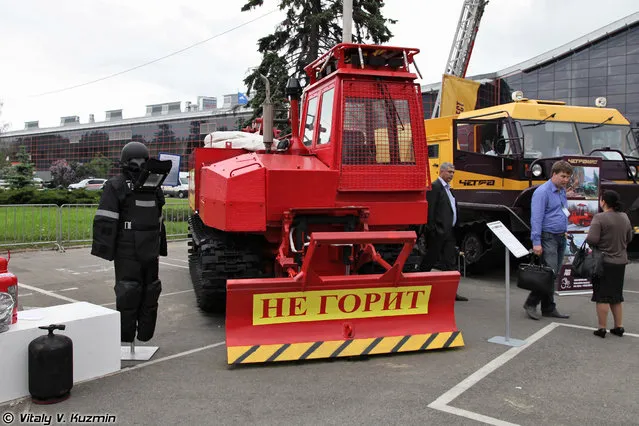 Fire fighting tractor Onezhets-310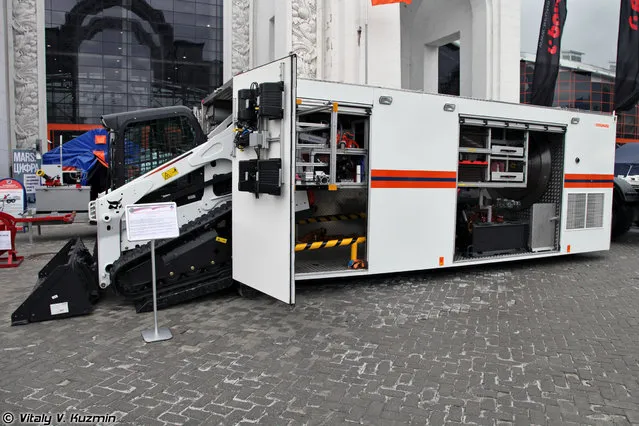 Mobile emergency complex Granit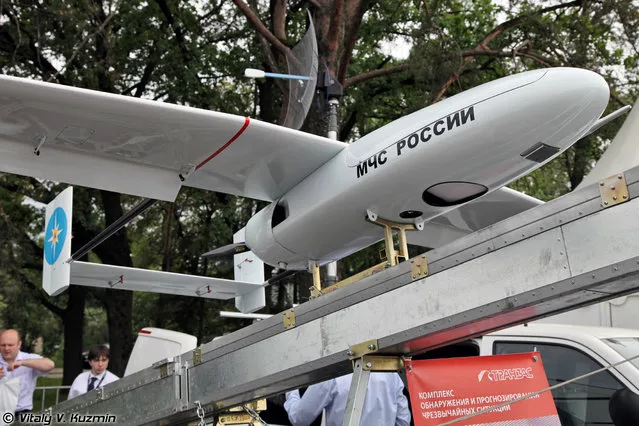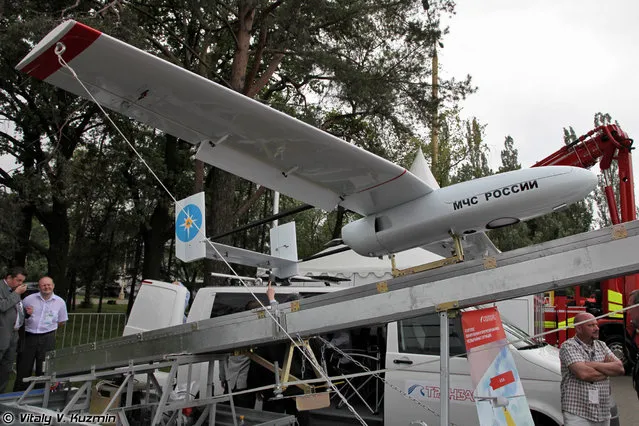 Emergency UAV system designed by Tranzas company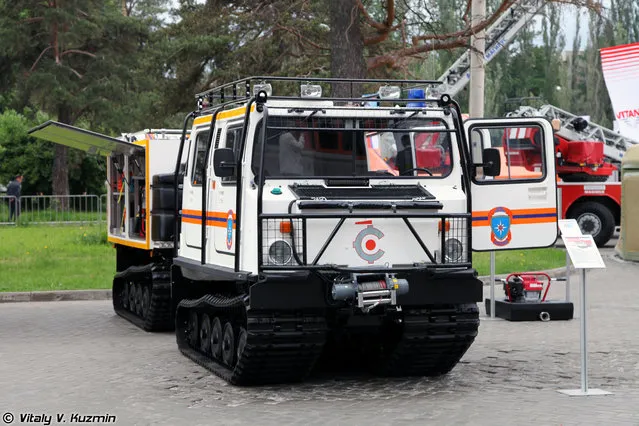 Multifunctional fire fighting and emergency vehicle on BV-206 MLI base /vitalykuzmin.net/