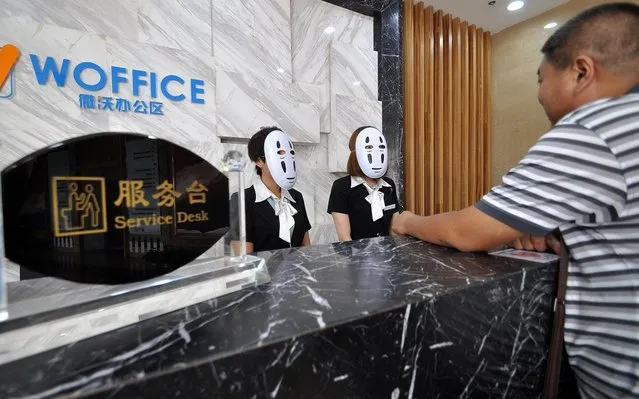 Employees wear "No-Face" masks during working hours at a service company in Handan, Hebei Province of China. As a service company, staff must smile to customers every day.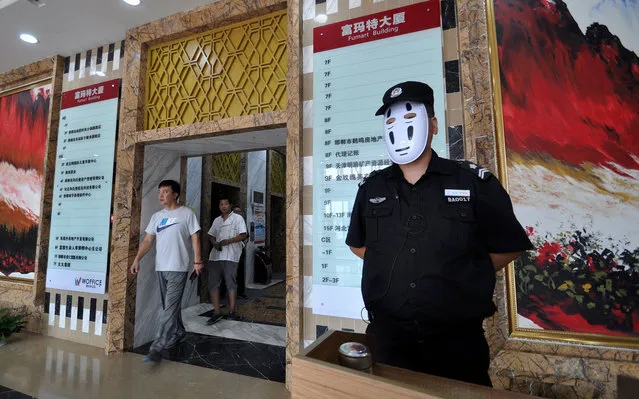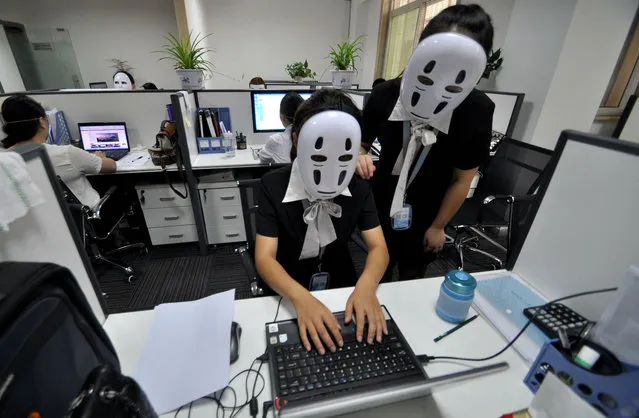 On "No-Face Day," staff wore masks to hide their facial expressions and allow them to relax.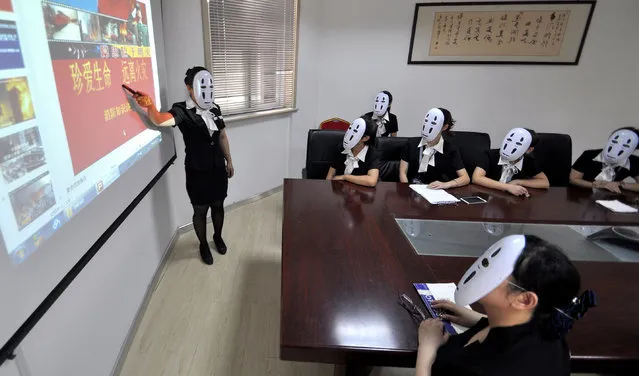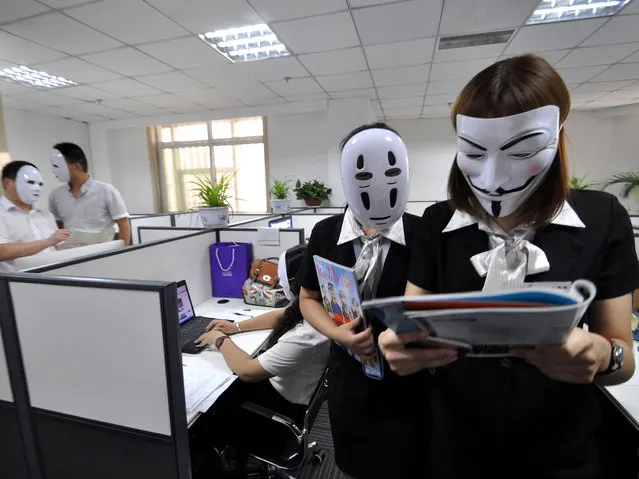 No-Face is a character in the 2001 animated movie "Spirited Away", a silent masked creature who has no facial expressions.