For years we've all kept a watchful eye over the private lives of our favorite sports stars, actors, singers and even big corporations, and with the ever changing face of the media, uncovering scandal has become second nature to journalists.
Scandals have not eluded today's media, and whether it's a sports fix or allegations of cheating, there have been some hugely memorable moments in the last decade that have rocked headlines. Here are just a few that shocked readers the world over.
Lance Armstrong's drugs scandal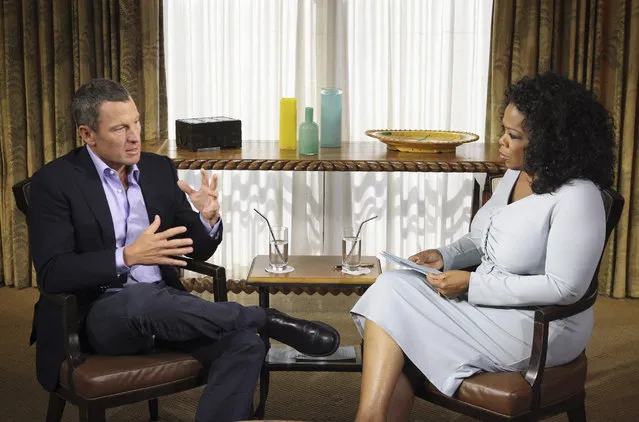 Talk-show host Oprah Winfrey interviewing cyclist Lance Armstrong during taping for the show "Oprah and Lance Armstrong: The Worldwide Exclusive" in Austin, Texas. The two-part episode of "Oprah's Next Chapter" will air nationally Thursday and Friday, Jan. 17-18, 2013. (AP Photo/Courtesy of Harpo Studios, Inc., George Burns)
The Tour de France is at the forefront of everybody's mind having recently passed through Yorkshire before heading to London. While this year may be relatively scandal free, back in 2012, former cycling legend Lance Armstrong was caught in the throes of a doping scandal. The seven time Tour de France winner had faced allegations of illegal substance use throughout his career but vehemently denied them until an investigation was launched in 2010. Having battled cancer, Armstrong
finally admitted on the Oprah Winfrey show
in 2013 that he had been 'doping' for most of his career, and he was stripped of his seven titles.
The New Orleans Saints bounty scandal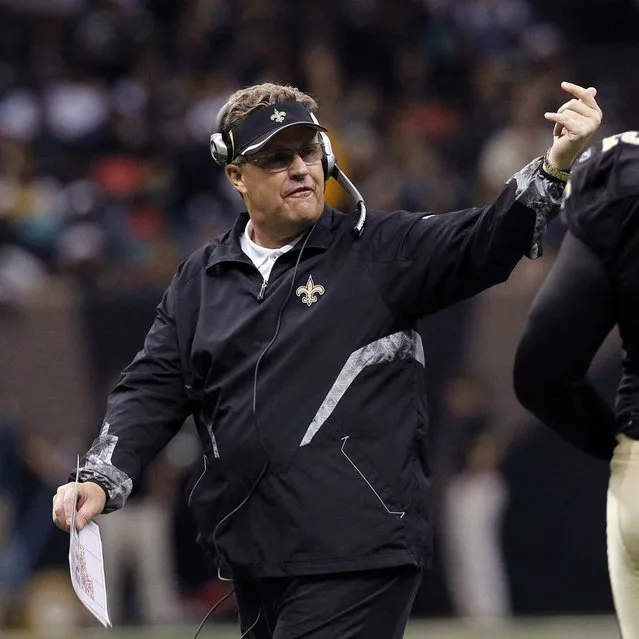 Defensive coordinator Gregg Williams -- now with the St. Louis Rams -- was suspended indefinitely in the wake of a three-year investigation of the Saints' bounty system (Gerald Herbert / Associated Press)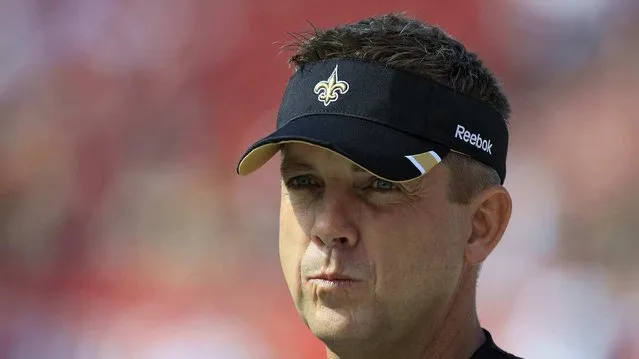 Saints Head Coach Sean Payton was suspended without pay for the entire 2012 season for his participation in the bounty program. (Chris O'Meara / Associated Press)
Another scandal in the sporting arena, this time round it was a case of match fixing in which members of the National Football League's New Orleans Saints were accused of breaking rules for bounties. The Saints were first investigated in 2010 amidst accusations of trying to injure other players during the 2009-10 playoffs. The punishment certainly fit the crime, however – head coach Sean Payton was suspended for the entire 2012 season while defensive coordinator Gregg Williams was suspended indefinitely.
Match fixing is commonplace in today's sports however, particularly in soccer games. Most recently, there were rumors of
World Cup match fixing
when the US was tasked with taking on Germany, both of whom needed a draw to get through to the next stage. However, Germany soon quashed any rumors by winning 1-0.
Woody Allen's stepdaughter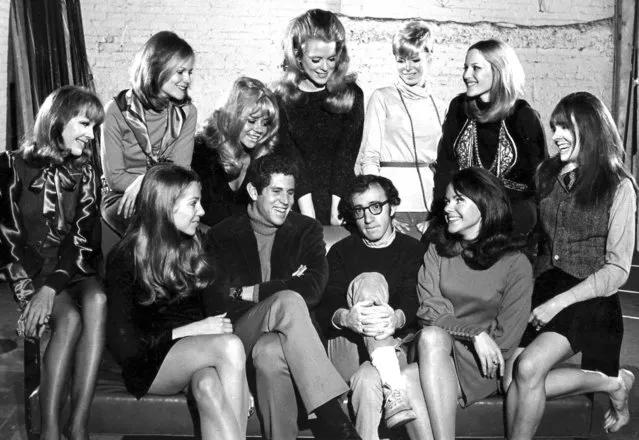 Allen with the Broadway cast of Play It Again, Sam (1969)
The entertainment industry is just as awash with scandals as the sporting world, and nothing was more shocking that widely respected entertainer Woody Allen's battle with the headlines. In February, Allen's adopted daughter Dylan Farrow wrote an open letter to the New York Times claiming that
Allen had abused her
in my family attic when she was just seven years old. Allen has denied the claims, but the revelations are just one of the latest sexual abuse scandals to rock the press.
Most recently, children's entertainer Rolf Harris was jailed for five years after being convicted of 13 different offences with minors. Harris was just one of the many entertainers under investigation during Operation Yewtree, which aimed to investigate claims into sexual abuse from renowned entertainers including Jimmy Saville.