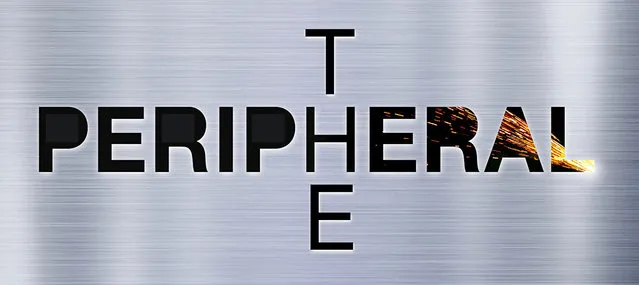 William Gibson is not one of the authors that spits out novels like a machine – in his long and fruitful career he has only published 11 novels andof short stories and articles in the tens each. Still his impact on modern literature was huge – the "noir prophet" of the cyberpunk subgenre (that he was one of the pioneers of) has predicted the rise of reality television, virtual reality, video games and the internet. He is a Hugo and Nebula award winning science fiction writer, with a special eye for what the future might bring.
His latest novel called "The Peripheral", published in October 2014, offers its readers a thrill ride into two possible futures, a glimpse of tomorrow's world and a threat that is painfully plausible. It has two separate storylines in two different times – one in the closer future, the late 21st century, and the other one further away, in the early 22nd – which intertwine in a unique way to create a suspenseful and exciting murder mystery.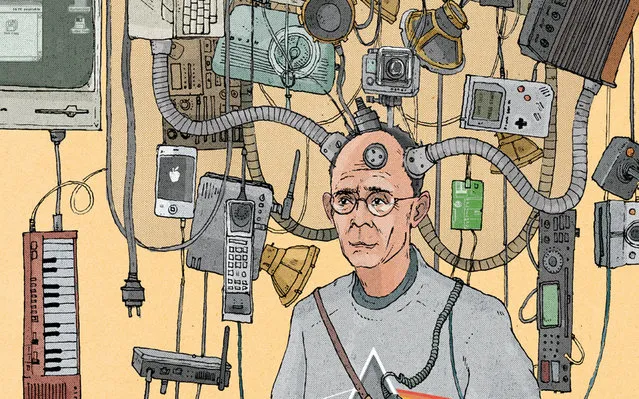 Canadian novelist William Gibson. Illustration: Wesley Merritt
The Future
Let's start with the farther future, and move back in time from there. After the Jackpot, a chain of events of apocalyptic proportions, the Earth's population has seriously diminished. Now most people are filthy rich and extremely bored, and most of the times they don't even bother to step out of their apartments, using Peripherals instead – anthropomorphic bodies designed to be remotely controlled through a series of specialized devices. A person is murdered there in an incredibly gruesome way, and the future version of the police stars an investigation. The only eyewitness of the event is Flynne, a girl living in a completely different time.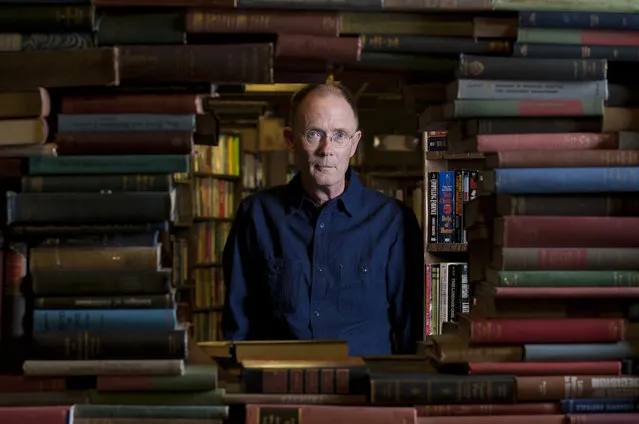 Author William Gibson poses for a portrait at the Last Bookstore in Los Angeles, Wednesday Sept. 5, 2012. (Jason Redmond photo)
The Continuum
The late 21st century presented in Gibson's novel is painfully plausible. Industries and economies are gone, with just a handful of corporations being responsible for everything from social media (Badger, plus some darknet forums), payments (HeftyPal), retail (HeftyMart) and whatever you might imagine. People use the future version of our smartphones, capable of everything from communication,
play online games at Royal Vegas
to payments, localization and so on. Everything not "tricky" is under constant surveillance by the National Security, and the only private industry left is cooking meth. This world is where Flynn lives and plays (she is a hired gun in various virtual reality games) when she gets a surveillance assignment, and witnesses the murder.
The two timelines are connected through a mysterious quantum computer supposedly located in China (although this is not confirmed in the novel). The future people, living in a utopia ruled by an extended cleptocracy, extend their influence into the past by manipulating stock markets and politics, mostly for fun – when things get complicated...
The Peripheral is a great novel, one that is a "must read" not just for Gibson fans, but also for anyone interested in a painfully accurate prediction of the future. I wonder how many of Gibson's predictions will come true this time?