Although October Jones is technically an illustrator, we think he needs to consider switching his full-time job to "daily commute doodler." Almost every day during his train commute, he creates little drawings, inspired by the people around him on the train.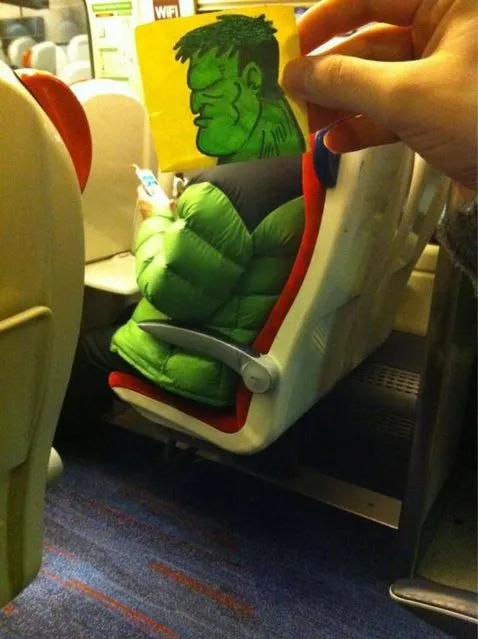 Low iPhone battery? HULK SMASH.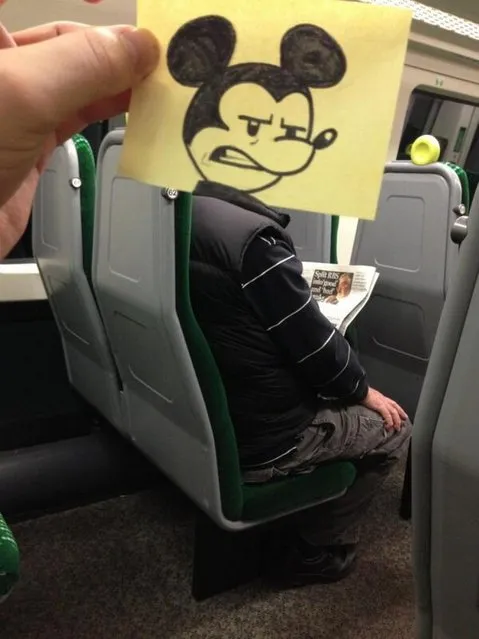 Angry Mickey doesn't want to go to work.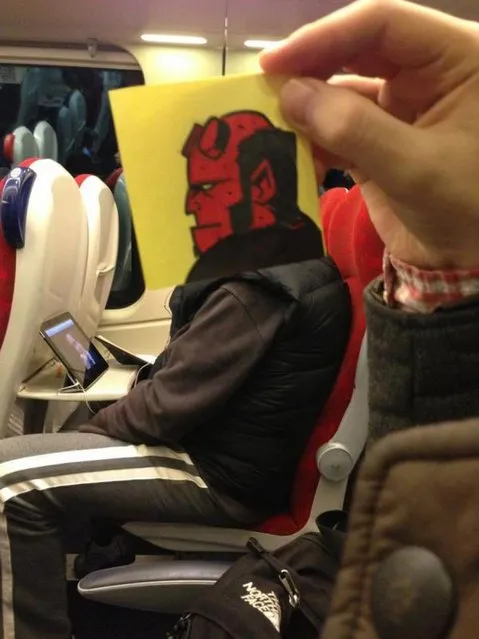 Hellboy is tired of this commute.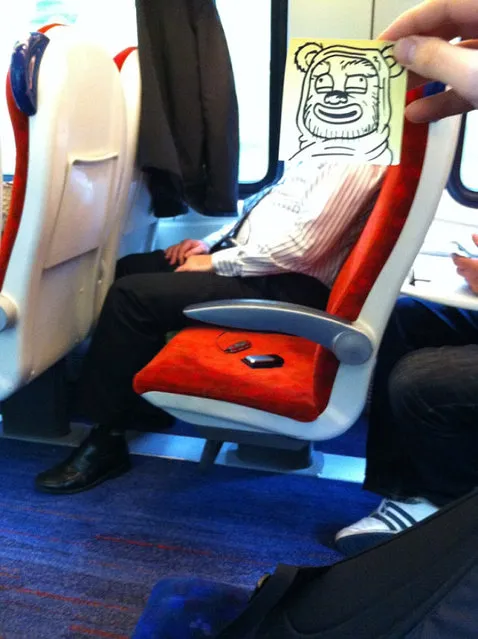 That ewok is WAY too happy to be on this train.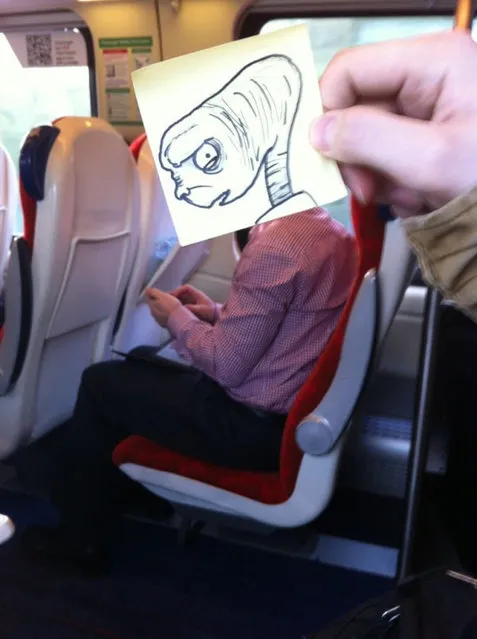 Uh-oh. ET saw you, man.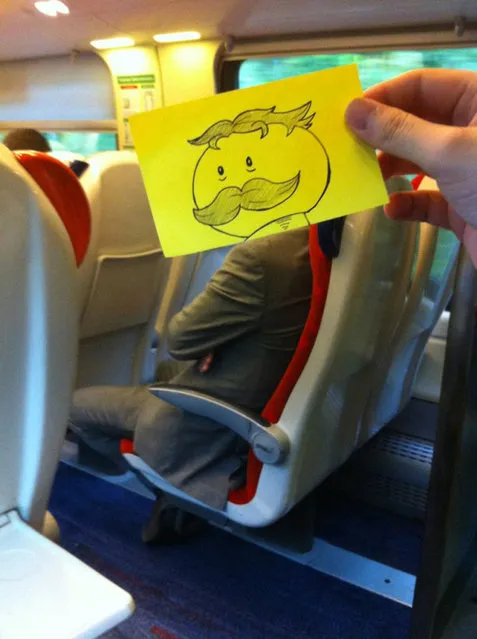 Pringles guy had arough night.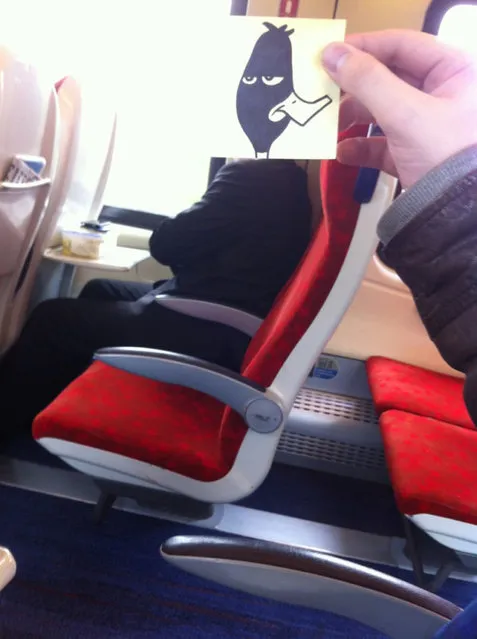 Daffy wasn't prepared for the sudden stop.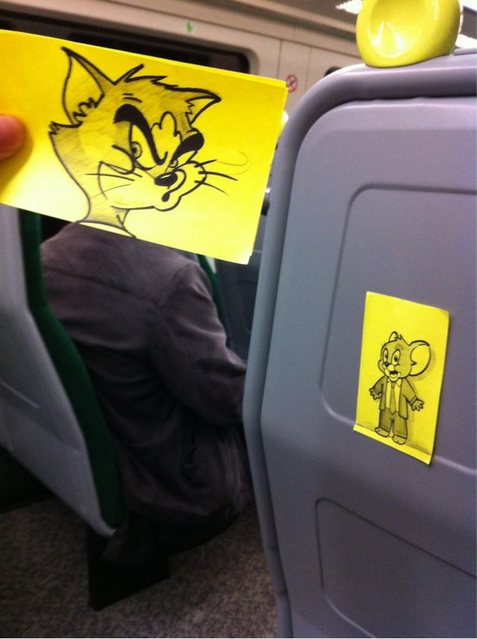 Ton is looking for Jerry.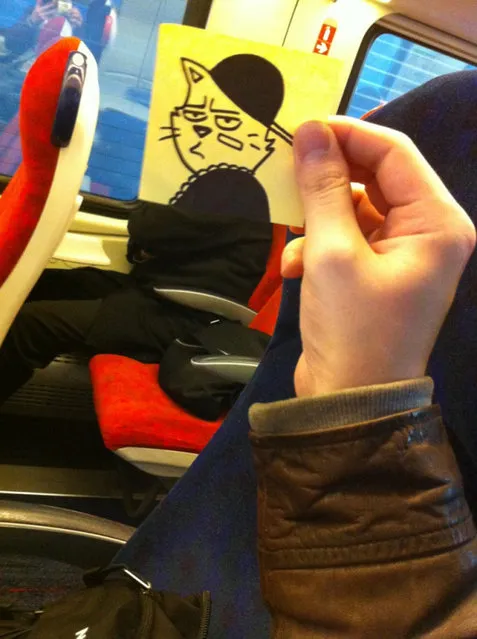 What a cool cat, riding the train.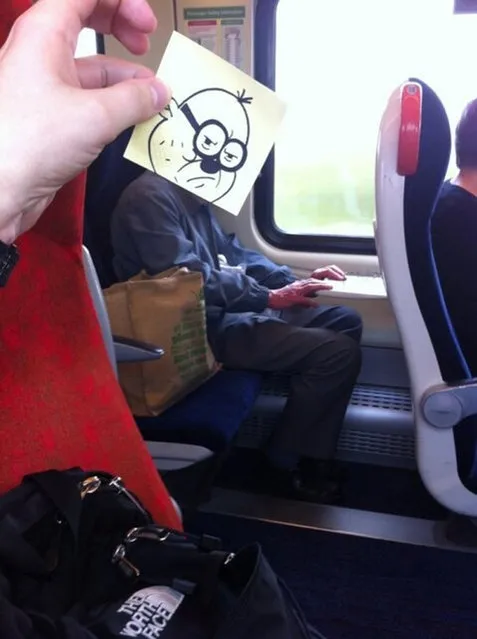 I have a feeling this kind of looks like the man himself.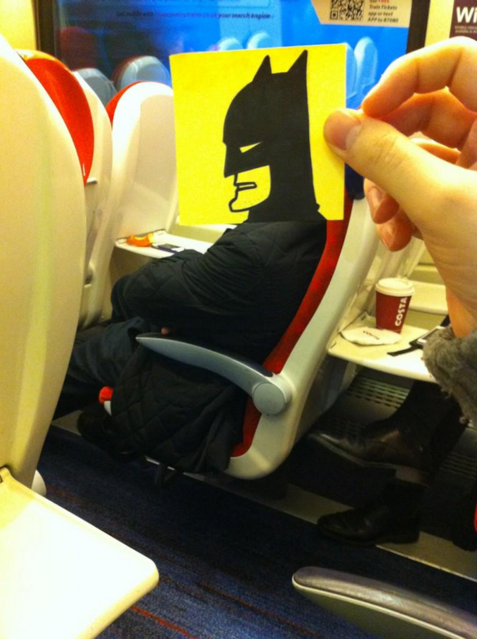 Batman is… kind of bored.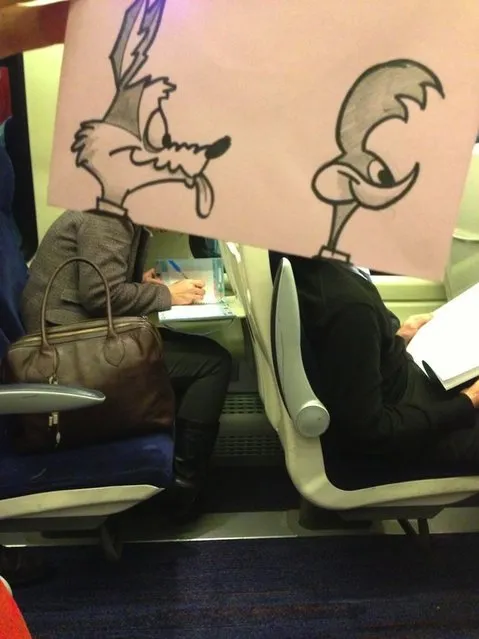 The least exciting Wile E. Coyote and Roadrunner chase ever.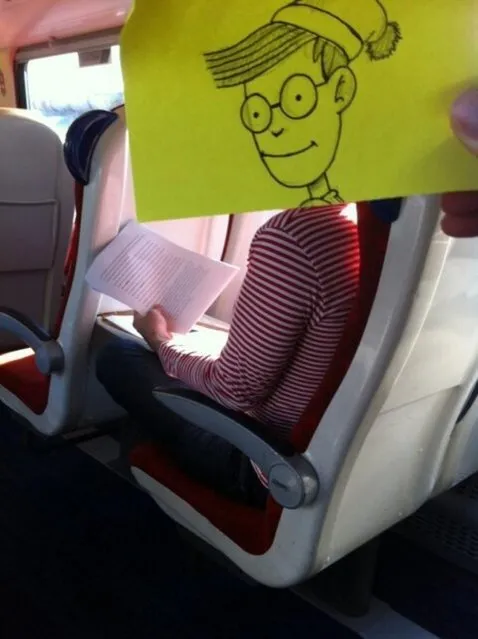 I found him.
October Jones