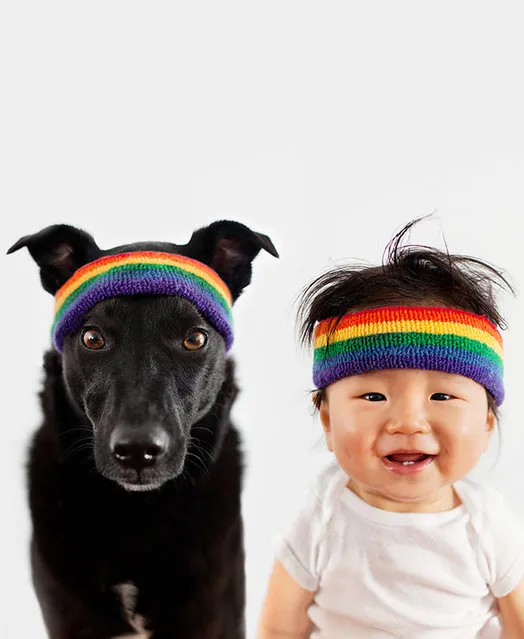 Grace Chon has put together a series of portraits featuring her 10-month-old son and her rescue dog. In each picture, the dog and baby are wearing matching apparel with party hats, baseball caps and sunglasses, adding fun elements to these adorable portraits.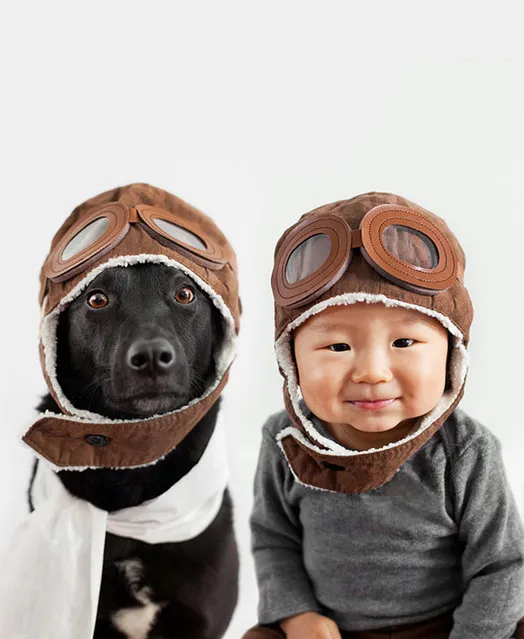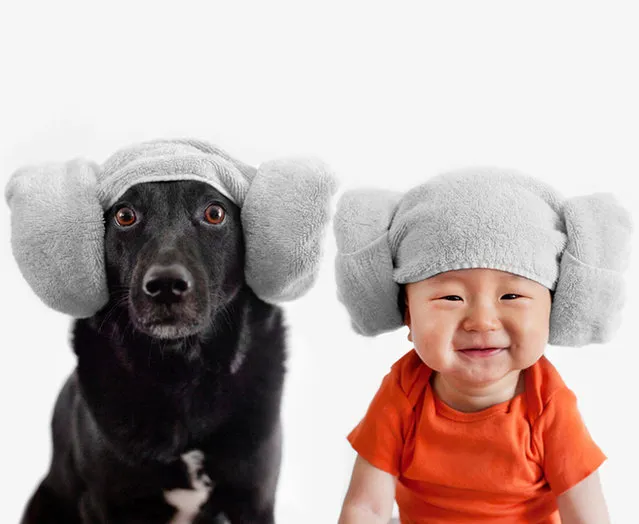 Chon is a lifestyle photographer. The idea of sitting her son next to the dog was introduced to her by her sister, and she has since ran with the idea by producing new takes on the concept.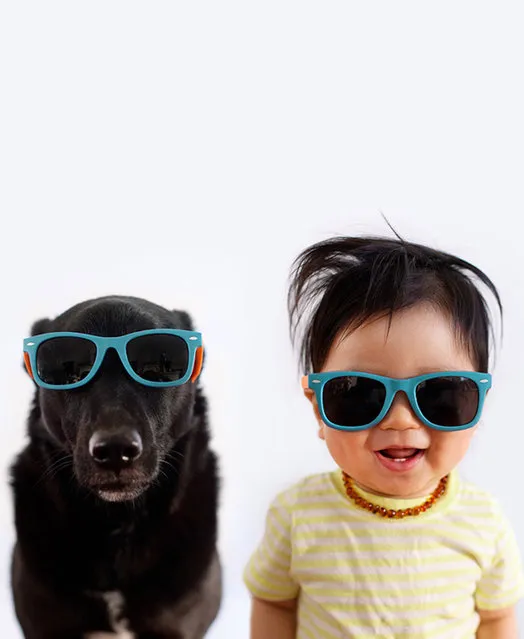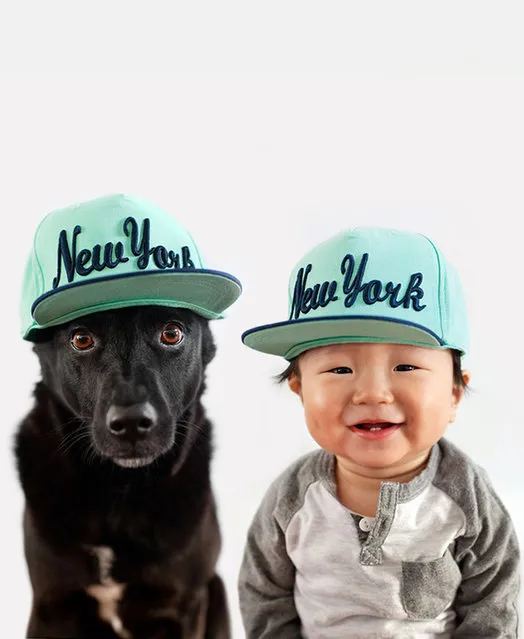 According to Chon, these images took no more than 10 minutes to shoot. This is surprising based on the pictures which look intricately planned and executed. Both the dog and the baby stare ahead at the camera lens, making for a fun yet also intense collection of images.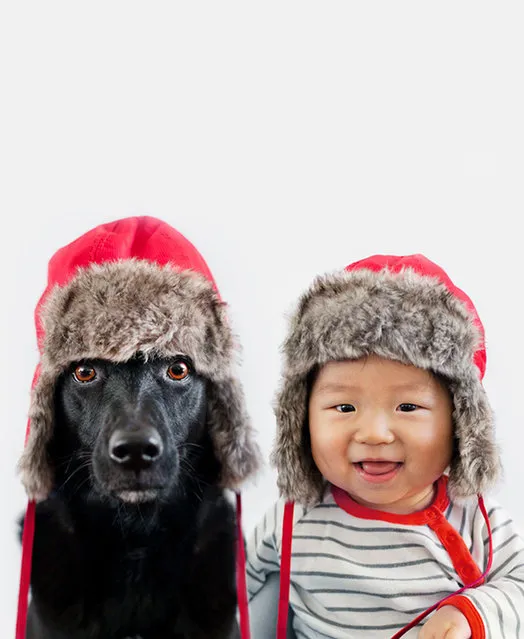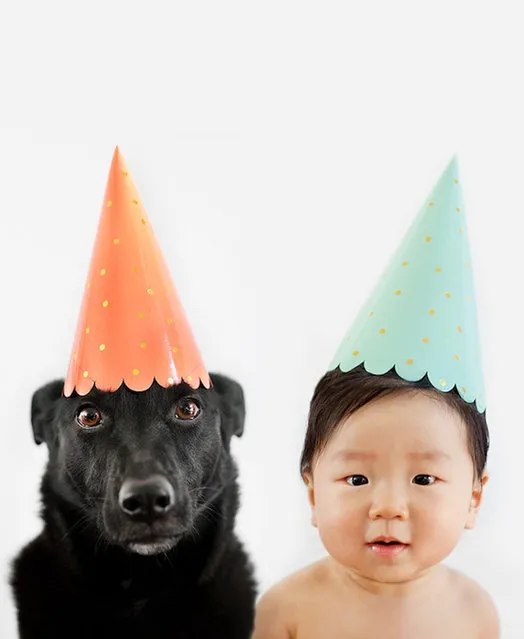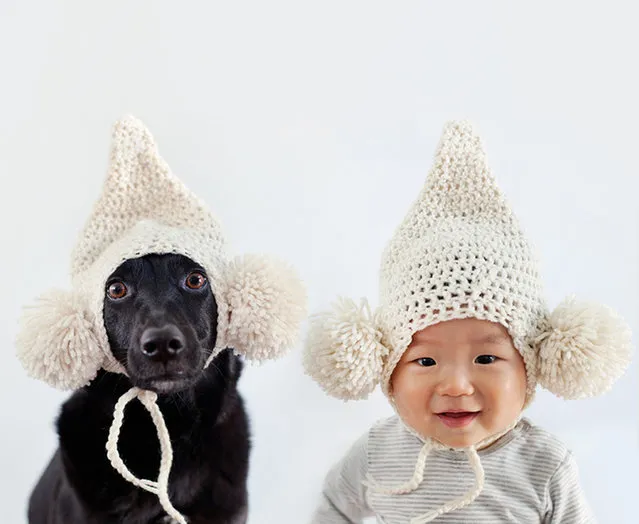 Grace Chon