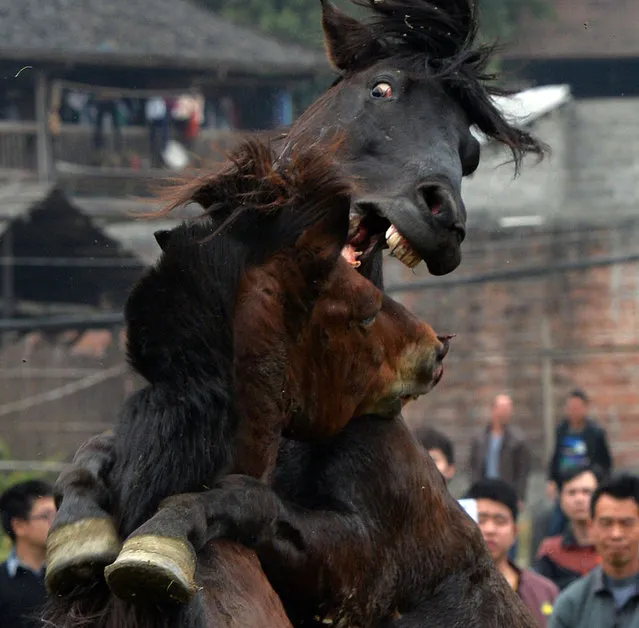 It's a tradition that dates back hundreds of years, where two stallions fight over a female to ring the Chinese new year. And when it's the Year of the Horse, the fights are considered to be even more significant. They're held in small villages across southern China and have been condemned by animal rights groups, including Hong-Kong based Animals Asia. But those who participate in the events defend the fights and insist they take care of the animals.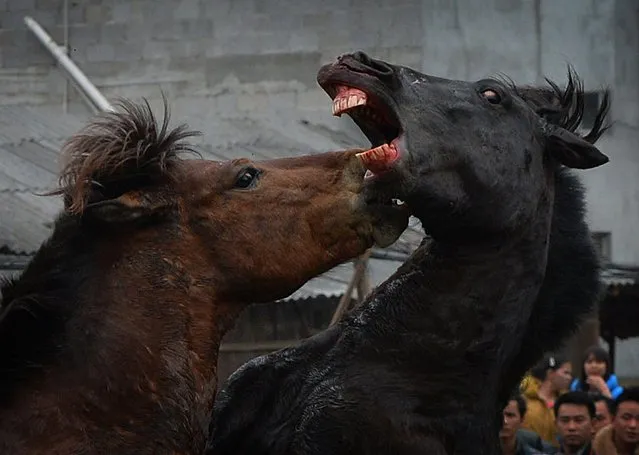 The horses are pushed to kick and bite each other by the presence of a female.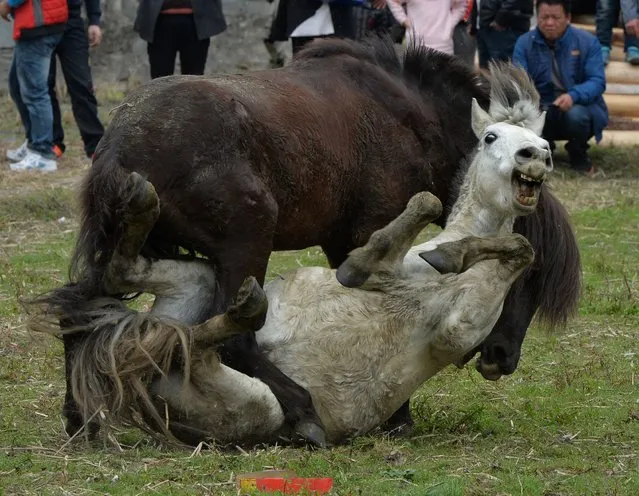 Two male horses battle on Sunday as part of Tiantou's Chinese New Year celebration.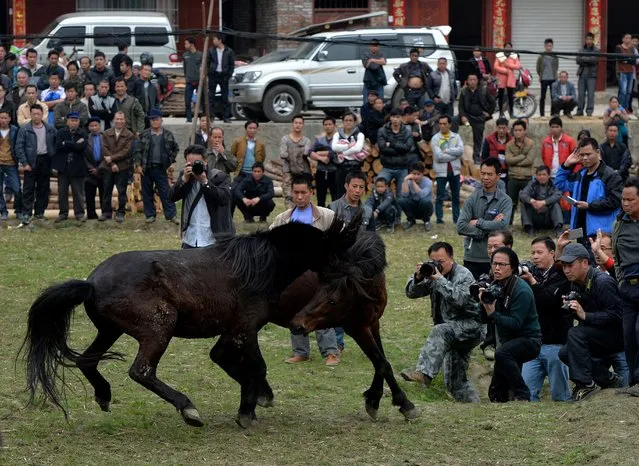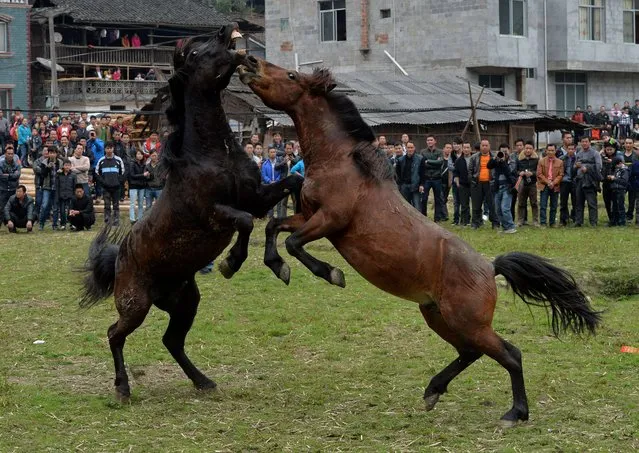 Two stallions fight during a traditional Chinese New Year horse fighting competition for the Year of the Horse in Tiantou Miao village in Rongshui, China.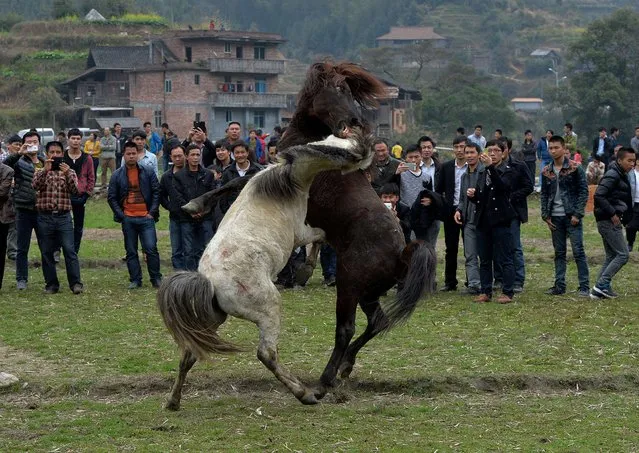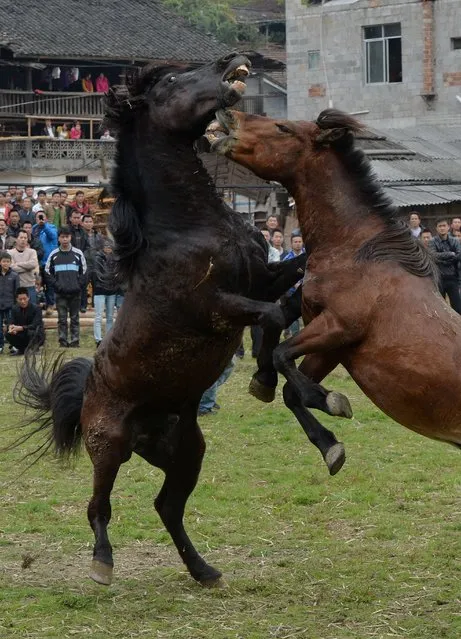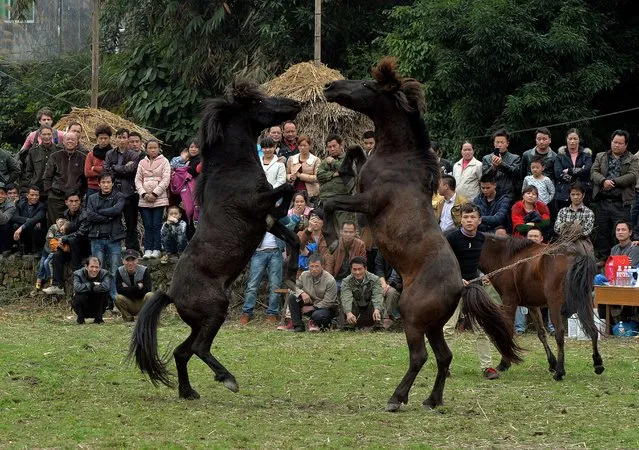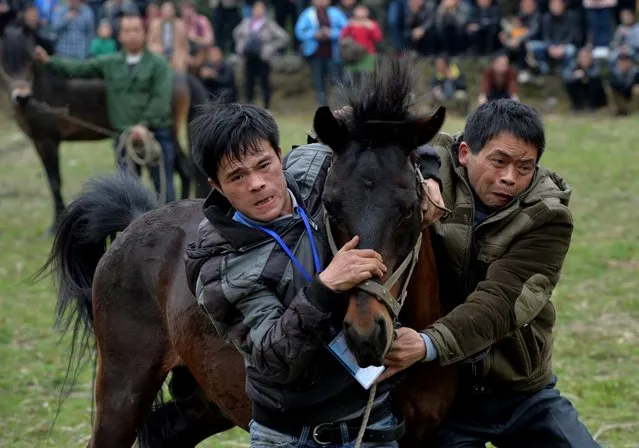 Hundreds of spectators gather to watch the fights, with little separating them from the action. Above, two trainers attempt to corral a stallion.