"Life-size humanoid robot BERTI (Bristol EluMotion Robotic Torso number 1 or RT-1) is a self contained, fully automated Robotic Torso, designed and built by Elumotion to provide a robotic platform based on human anatomy. RT-1 is a highly articulated manipulating platform and includes novel dexterous hands that allow emulation of human gesturing.

This first generation humanoid was realized through a collaboration between Elumotion Ltd, providing the robotic torso hardware, and Bristol Robotics Laboratory (BRL), providing the high level control. RT-1 represents an early stage in the exploration of human-robot interaction. BRL (Bristol Robotics Laboratory) are using the original RT-1 in their research to develop Robot controlled strategies that aim to replicate aspects of human gesturing". – Elumotion.com
"Dr. Graham Whiteley, co-director of Elumotion said, we are working towards the design of future humanoid robots that will be intuitive and natural for people to interact with. Robots like Berti could be used in the development of prosthetic limbs for people who have been in car accidents or to carry out extremely dangerous jobs such as land mine clearance. Craig Fletcher, also a co-director of Elumotion, said Berti cost around £200,000 in parts and technology to build but the effort in terms of man hours and scientific research was incalculable. He also said, Berti was certainly a challenge to build. To mimic human gestures a robot must be both lightweight and powerful. It was certainly a challenge for us but the result is a robot which is as sophisticated as anything else out there".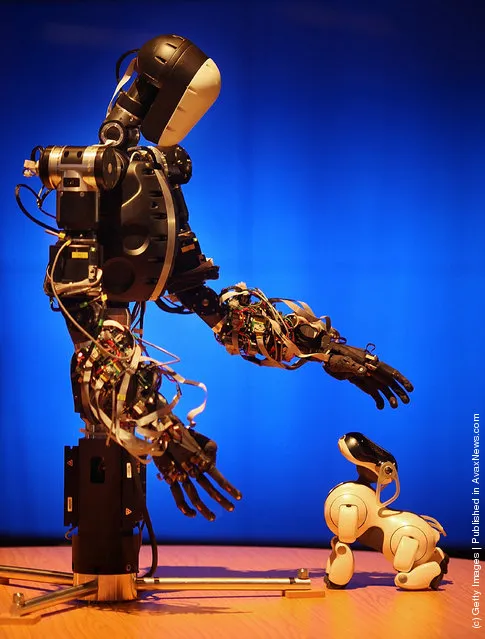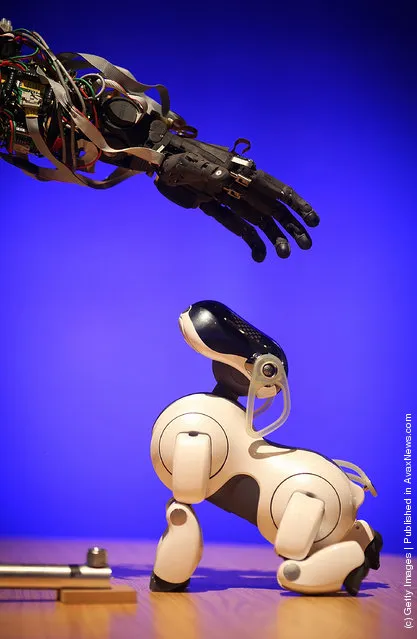 BERTI the robot interacts with a Sony AIBO robot dog at The Science Museum's Antenna Gallery on February 17, 2009 in London. (Photo by Peter Macdiarmid/Getty Images)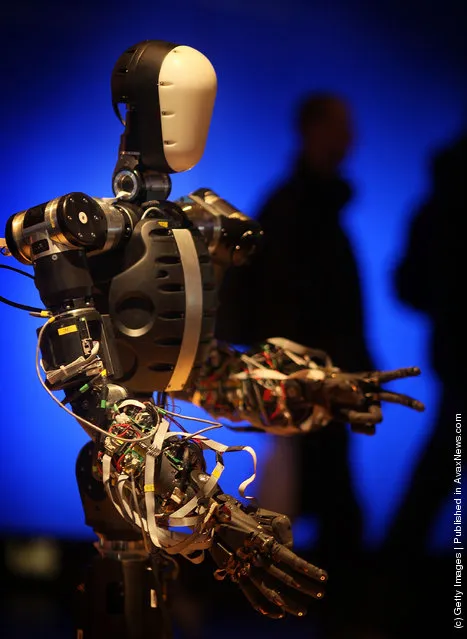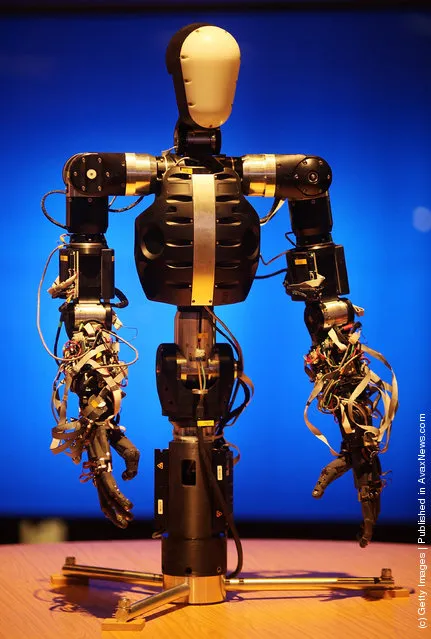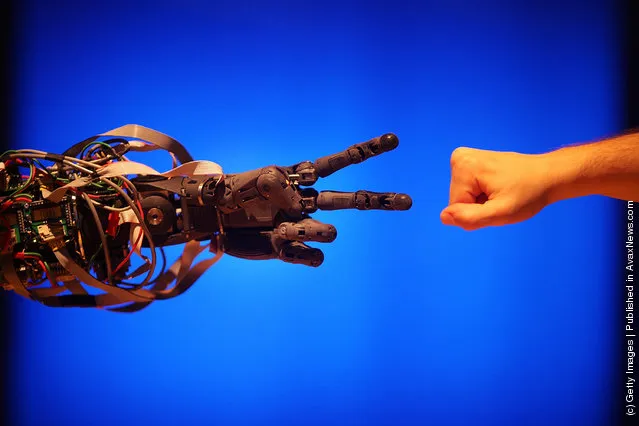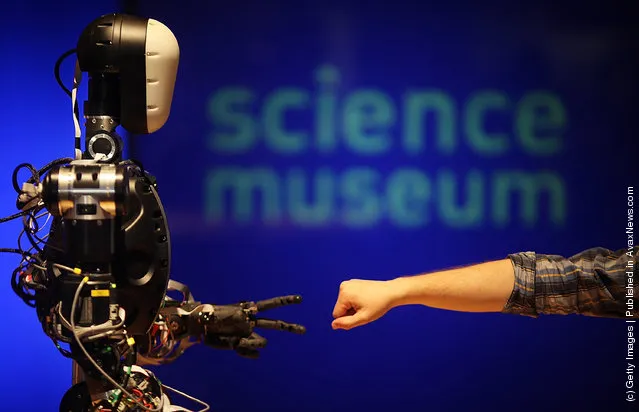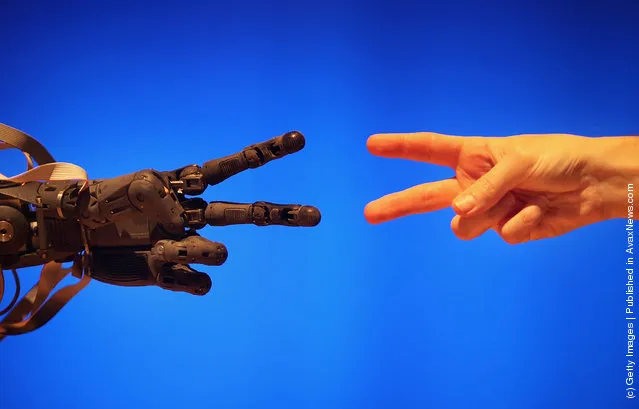 A Science Museum employee plays a game of "paper scissors stone" with BERTI the robot at The Science Museum's Antenna Gallery on February 17, 2009 in London. (Photo by Peter Macdiarmid/Getty Images)