"Qian Hongyan lost both her legs in an accident at only three years old in 2000. Hongyan's family wasn't wealth enough to provide her with hi-tech equipment to help her walk, so they gave her a basketball to help her move. Hongyan used brushes as low-level crutches. She was able to travel to and from home and school by bouncing on the basketball. Five years later, doctors were finally been able to give her prosthetic legs.
The seventh national special sports-meeting was held in Kunming in May 2007. Qian Hongyan went to watch the games every day and seeing the handicapped players struggle in the matches deeply moved her. After the sports meeting, Qian Hongyan was determined to join in the special swimming club. She and her parents went to consult the opportunity with Zhang Honghu, a well known coach who has trained many handicapped swimming champions. Then, Qian Hongyan began her life in the swimming club and did professional swimming training.
"Qian Hongyan studies hard. She never grouches in training although she was confronted with many difficulties at the beginning", her coach said.
At first, Zhang didn't pay much attention to Qian Hongyan. "The individual's capability is important in choosing a player", he said. "Qian Hongyan doesn't have legs. It seems that a ship has no a helm, then the ship could work well for lack of a sense of direction". In order to solve the problem, zhang made a special training plan for Qian Hongyan to help balance the shoulders.
Qian Hongyan swims for about 2000 meters in a day. She always does the exercises and sit-ups, dumbbells and so on carefully. After a short period, to Zhang's surprise, he found that Hongyan was gifted in swimming. Zhang said, "Hongyan is a very good swimmer but it would be boring and take a long time to train her and repeat the exercises every day. I couldn't ensure she would be a world champion. However, I can tell that she is definitely a promising swimmer. Our biggest wish is to train her to have a positive attitude to life". Qian Hongyan's dream is to take part in the 2012 special Olympic Games and become a world champion. She works hard to achieve her dream". –
Juesatta.com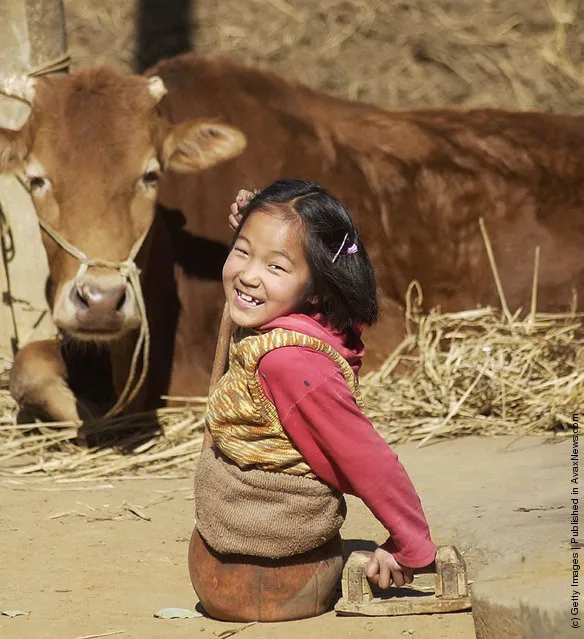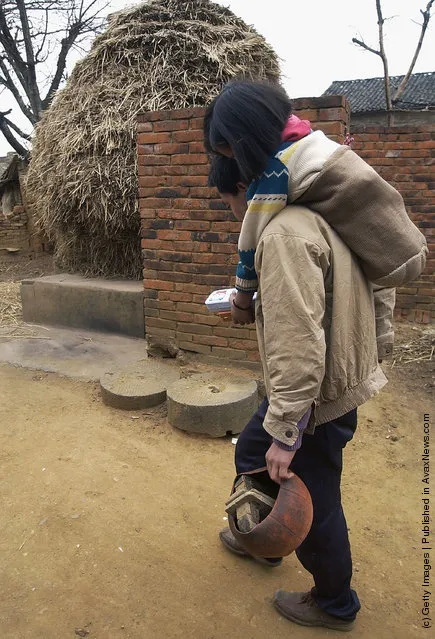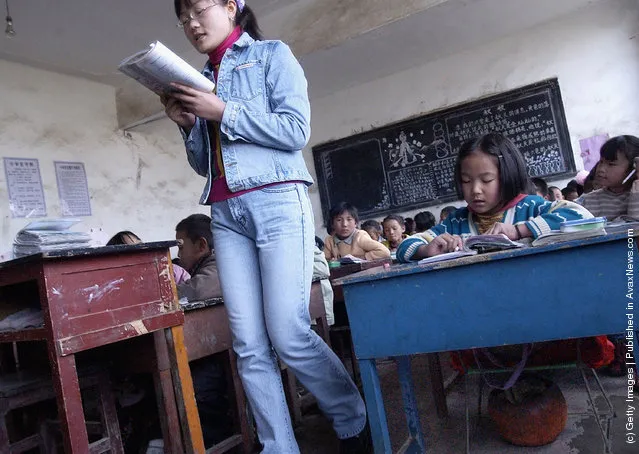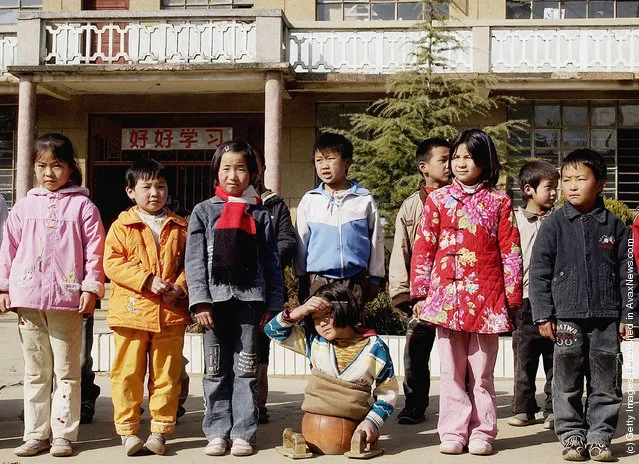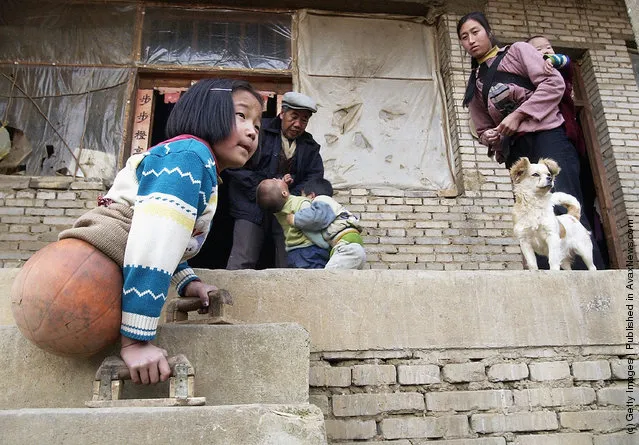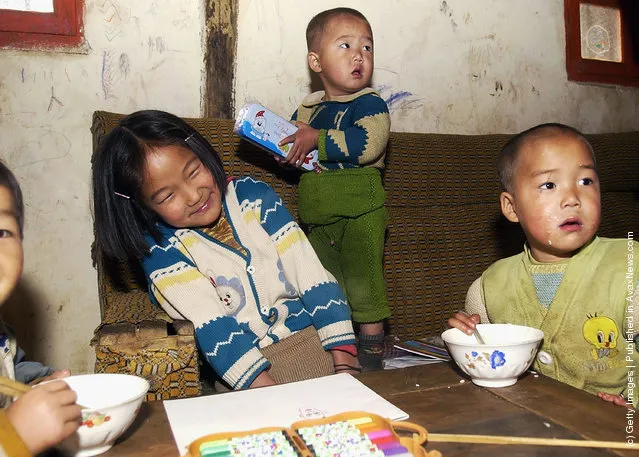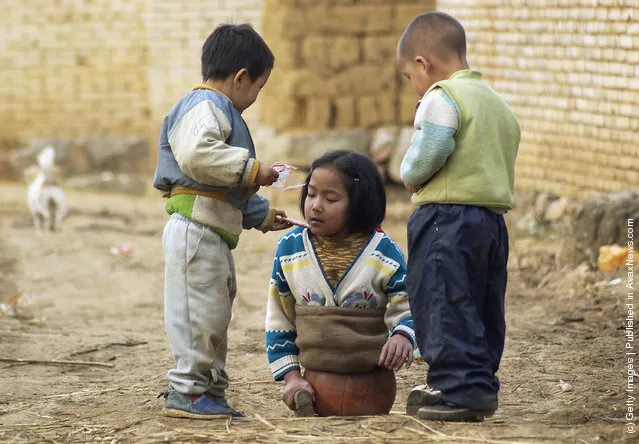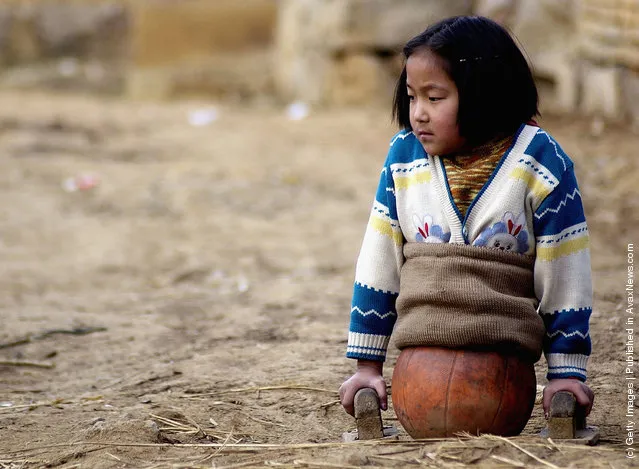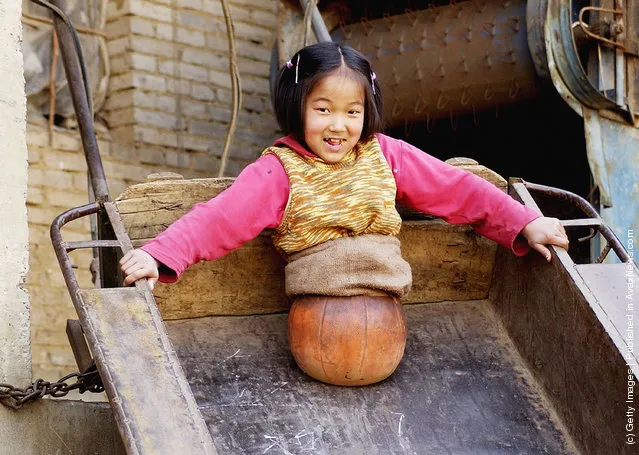 Eight-year-old handicapped Chinese girl Qian Hongyan crawls with two home-made props and part of a basketball at Zhuangxia Village on January 5, 2005 in Luliang County of Qujing City, Yunnan Province, China. The girl who lost both of her legs in a traffic accident in 2000 at the age of three, struggles to live her life with a basketball as an underprop, "walking" between school and home by herself. The girl's story is widely reported in the country, and experts from China Rehabilitation Research Center has come to Qian's home to help her for rehabilitative treatment early 2005. (Photo by China Photos/Getty Images)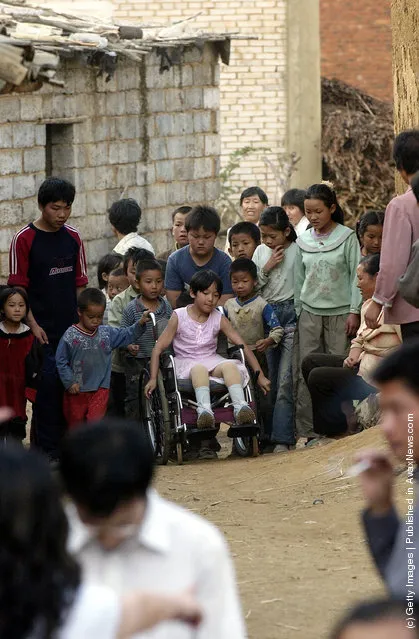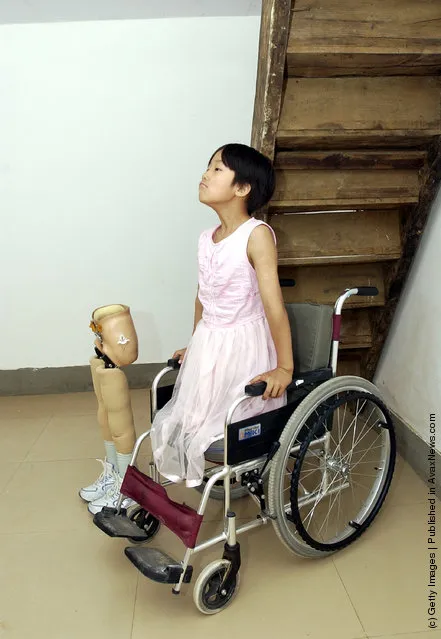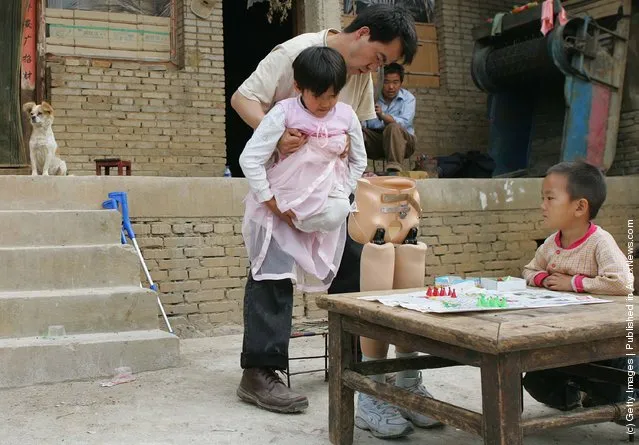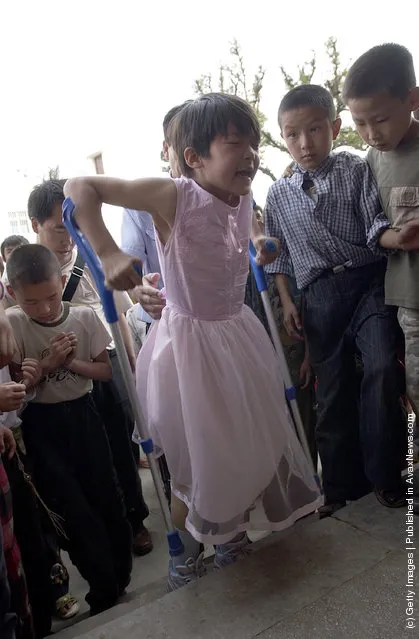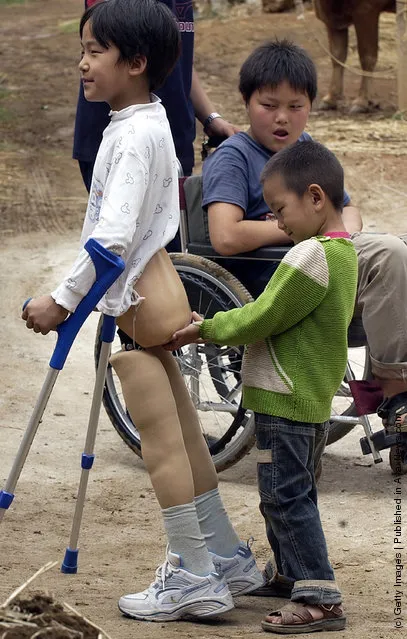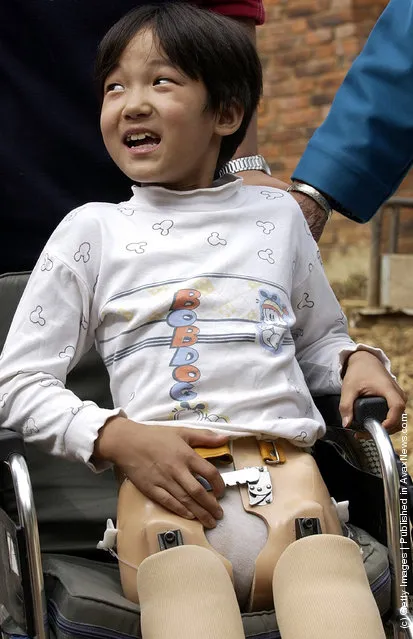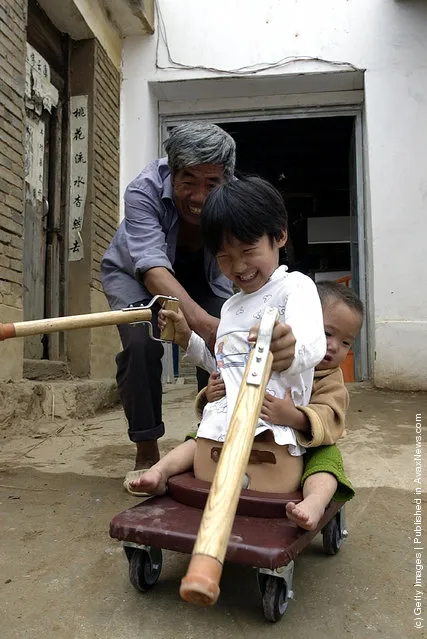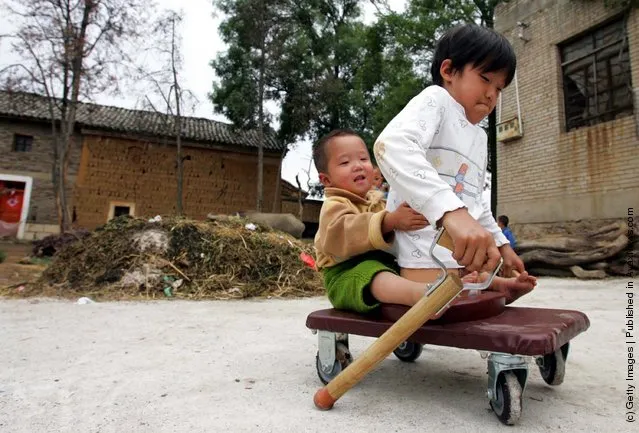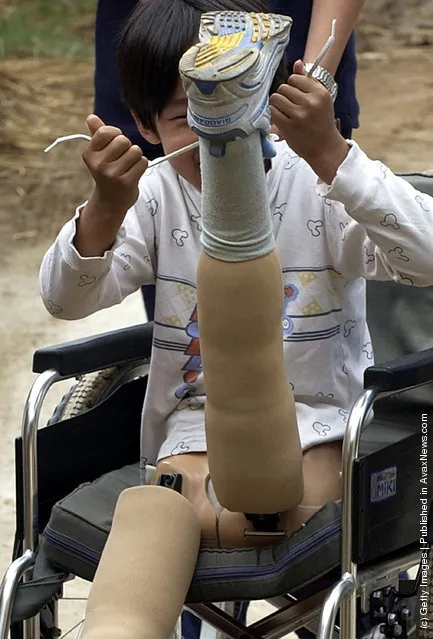 Eight-year-old handicapped Chinese girl Qian Hongyan, reported as the "Basketball girl", ties her shoes at her home in Zhuangxia Village on May 29, 2005 in Luliang County of Yunnan Province, China. Qian, who used to move her body with the help of a basketball, can finally stand up and walk using artificial limbs. The girl lost both of her legs in a traffic accident in 2000 at the age of three, but struggled to live her life with a basketball as an underprop, "walking" between school and home by herself. The girl's story is widely reported in the country, and drew the attention of the Ministry of Public Security and China Rehabilitation Research Center. She was invited to Beijing and had artificial limbs fitted free of charge at the center. After three months of recovery, Qian is now able to walk with her new legs and has returned to her hometown to resume study in school. (Photo by China Photos/Getty Images)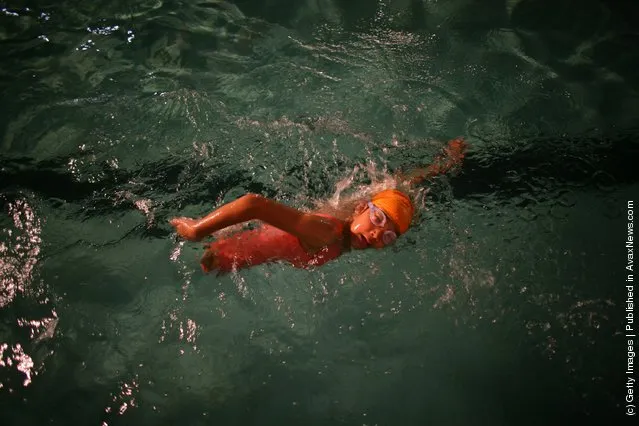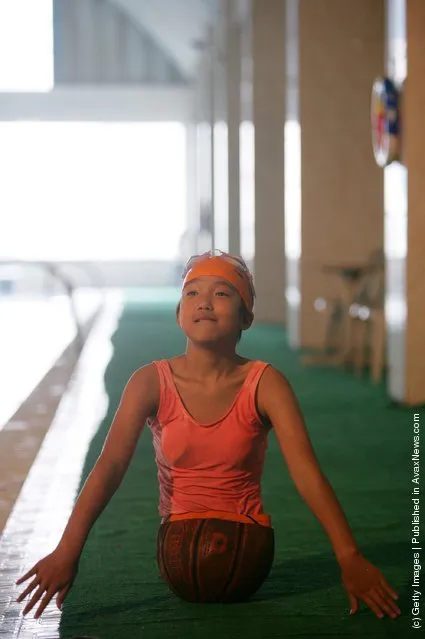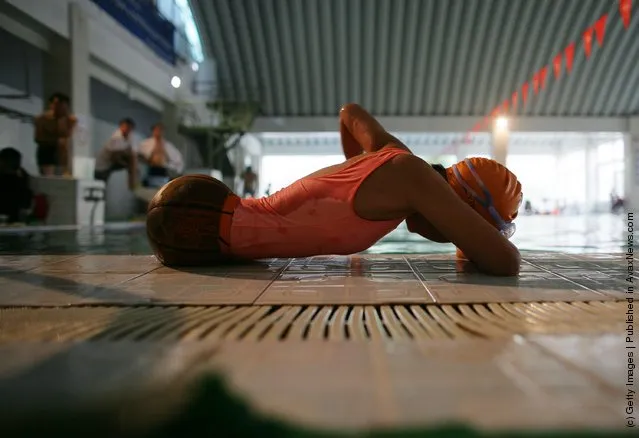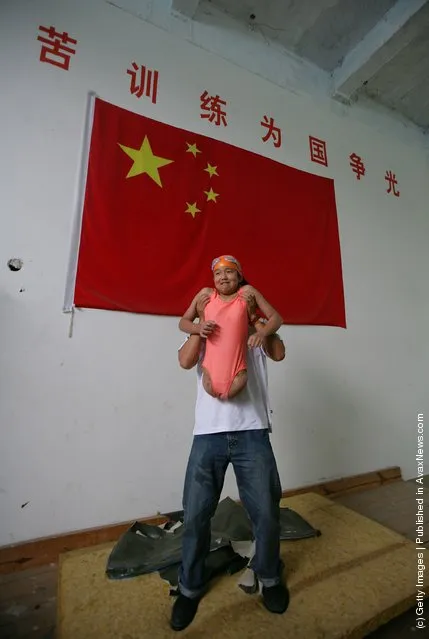 Zhang Honghu, founder of the South of the Clouds Swimming Club, lifts up disabled ten-year-old girl Qian Hongyan during swimming training at the club on September 2, 2007 in Kunming of Yunnan Province, China. Handicapped Qian, known as the "Basketball girl", joined the club on August 6 to learn to swim and dreams of competing during the London 2012 Special Olympics. She lost both of her legs in a traffic accident in 2000 at the age of three, but struggled to live her life with a basketball as her underpinning. (Photo by China Photos/Getty Images)