For years, the world of the deep sea floor has mostly been the province of scientists. A handful of researchers would huddle on a ship and watch the video from below, take notes, and two or three years later write a scientific paper.
Now, as the
National Oceanic and Atmospheric Administration's ship Okeanos Explorer
and its robotic submarine explore thousands of feet deep, the view is broadcast live, usually from 8:30 a.m. to 4:30 p.m. EDT, for other scientists and everyday people to follow along to the tune of 50,000 visits.
The expedition, which costs about $40,000 a day, continues until Aug. 16. As the robotic sub roams the Atlantic Ocean off Massachusetts, scientists can call in or send messages with requests to see this or that.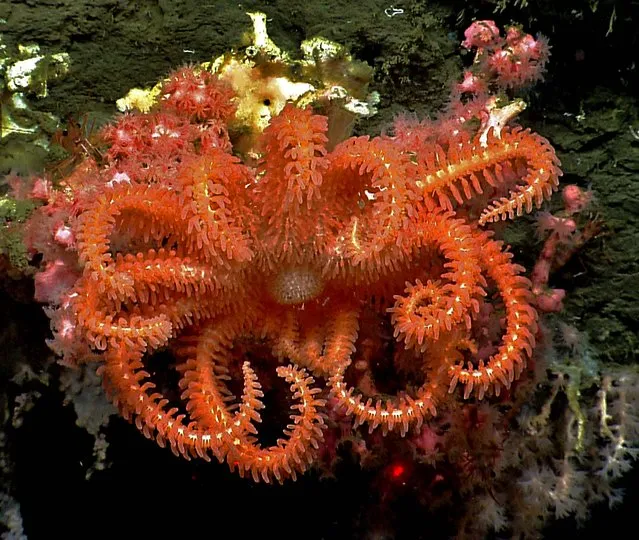 A brisingid seastar rests on a small bubblegum coral in Hydrographer canyon. (Photo by National Oceanic and Atmospheric Administration)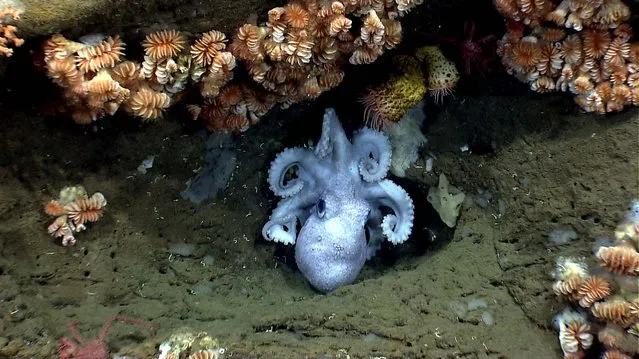 An octopus guards her eggs under an overhang in Hydrographer canyon. (Photo by National Oceanic and Atmospheric Administration)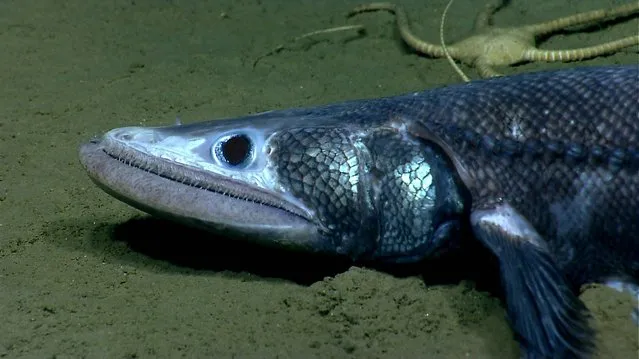 One of the stranger looking animals researchers saw in Veatch Canyon, a bathysaurus. These fish use their lower jaw to scoop in the sand. (Photo by National Oceanic and Atmospheric Administration)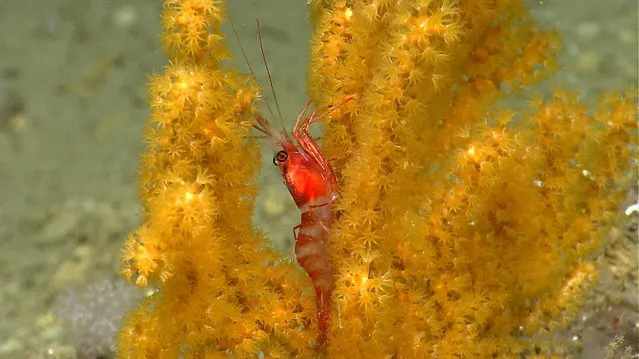 A shrimp rests on octocoral in Hydrographer canyon. (Photo by National Oceanic and Atmospheric Administration)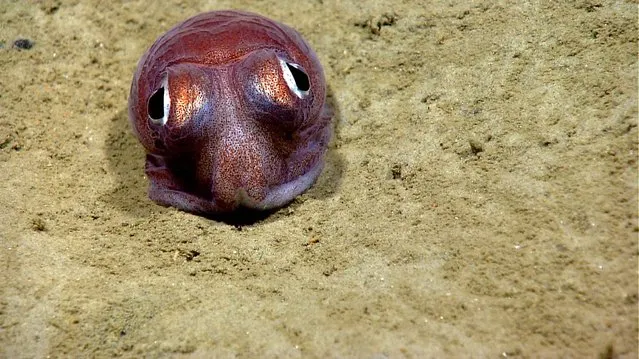 An octopus is filmed by the National Oceanic and Atmospheric Administration ship Okeanos Explorer and its robotic sub. (Photo by National Oceanic and Atmospheric Administration)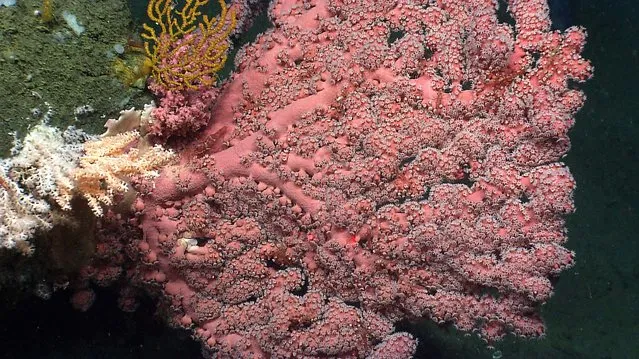 This image provided by NOAA, shows a colony with bright color and full branches with many extended polyps that would be considered healthy or in good condition. The red dots in the photo are ten centimeters apart and are used for scale and age estimates. (Photo by National Oceanic and Atmospheric Administration)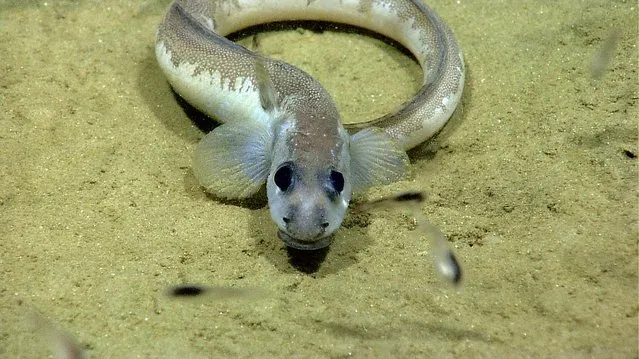 An eel pout, Lycenchelys paxillus, looks at the ROV Deep Discoverer's cameras. (Photo by National Oceanic and Atmospheric Administration)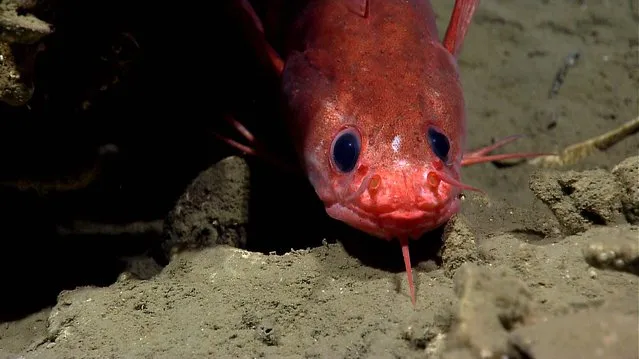 A Gaidropsarus peaks out from under a carbonate rock. (Photo by National Oceanic and Atmospheric Administration)