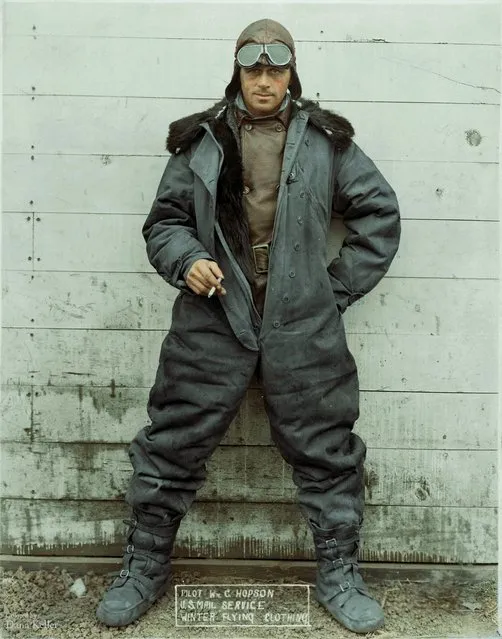 Pilot William "Wild Bill" Hopson, modeling U.S. Mail Service Winter Flying Clothing, ca. 1926.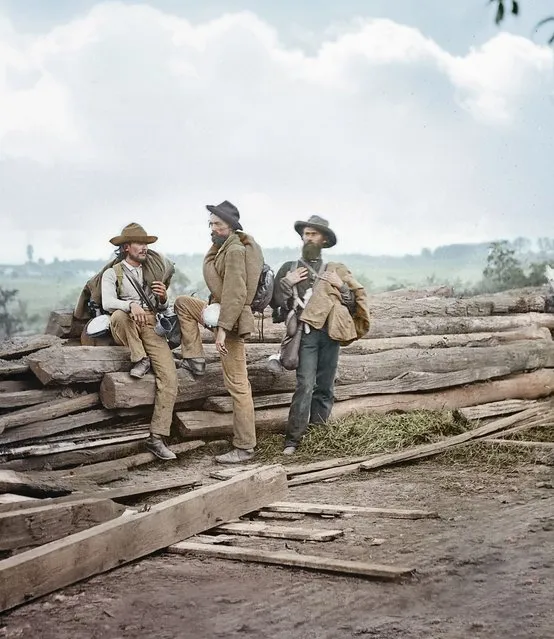 Three Confederate prisoners, Gettysburg, 1863.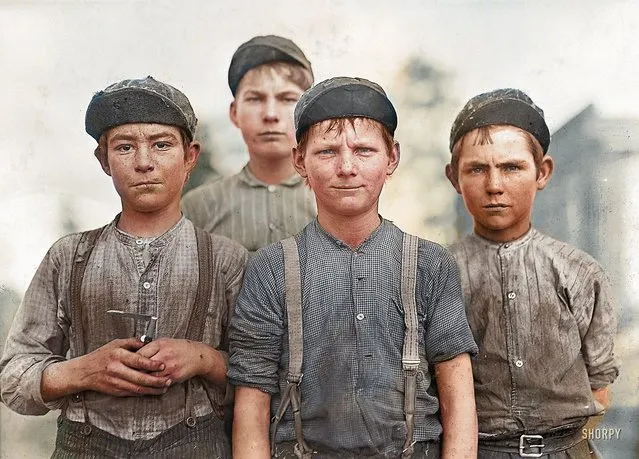 Doffer Boys, Georgia, USA, 1909.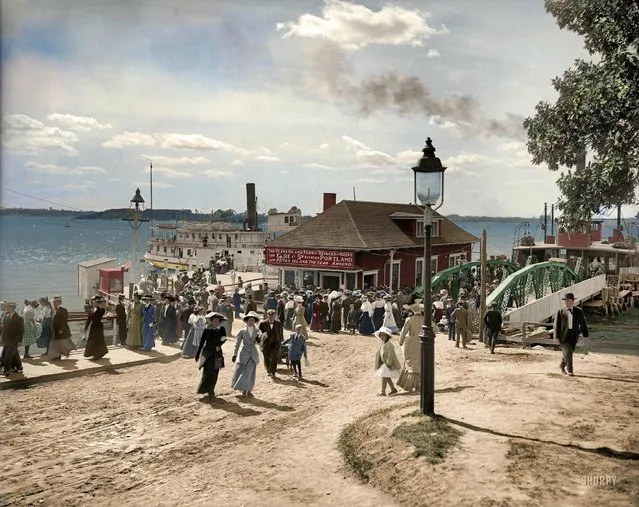 Forest City Landing, Peaks Island to Portland, Maine, 1910.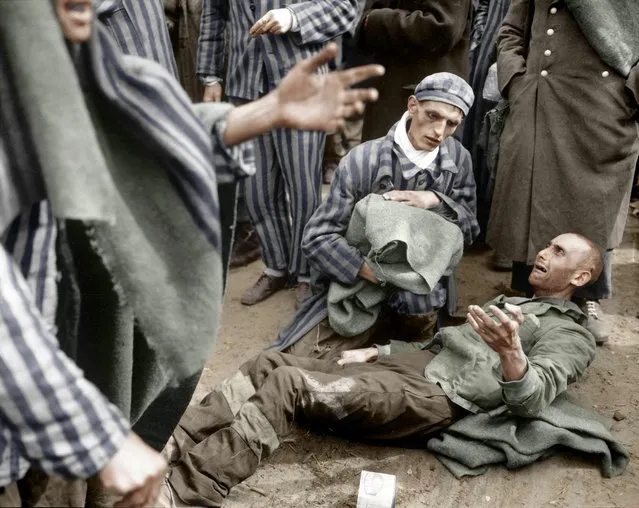 Rescued inmates at nazi concentration camp Wobbelin, 1945 near Ludwigslust.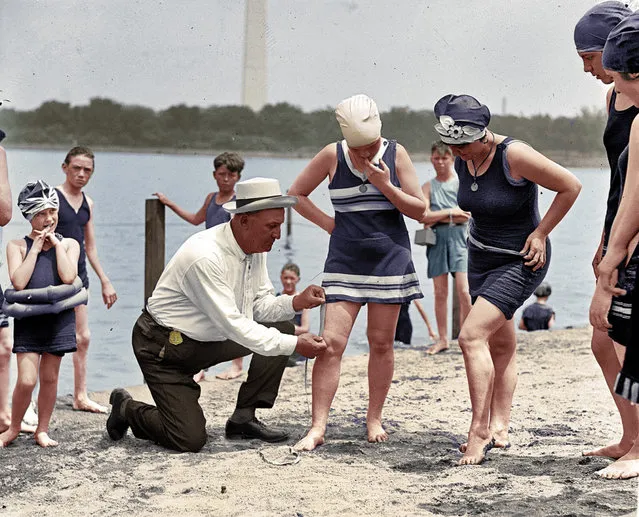 Beach Policeman, Potomac River, 1922. (Photo by National Photo Company/Colorized by Patty Allison)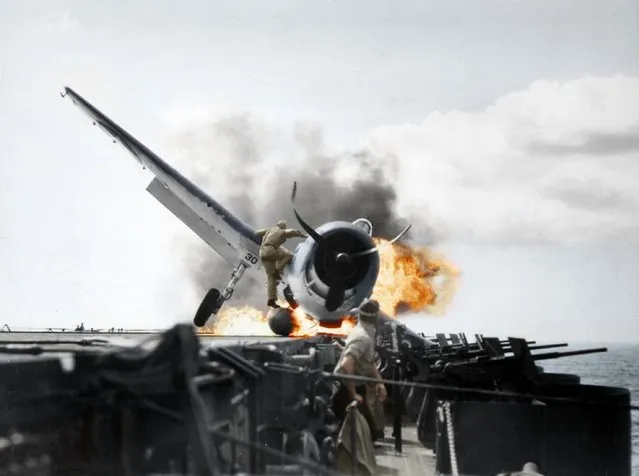 Crash landing of a F6F-3 (Hellcat) onto USS Enterprise (CV-6), Pacific Ocean, 1943.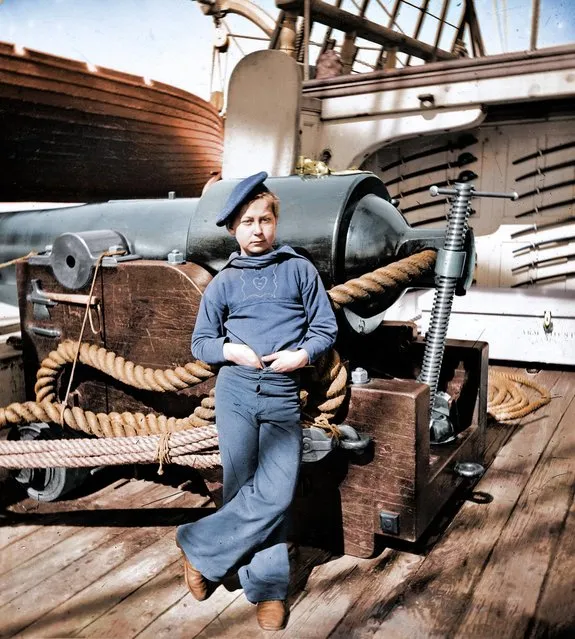 Civil War Powder Monkey - Charleston, SC 1865.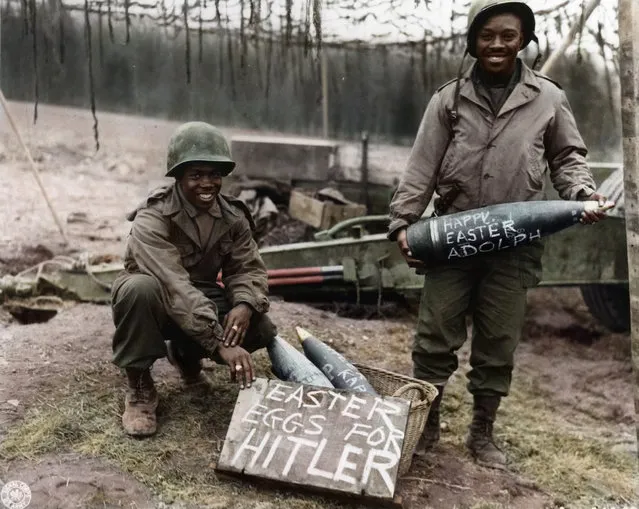 Easter Eggs for Hitler, 1944-45.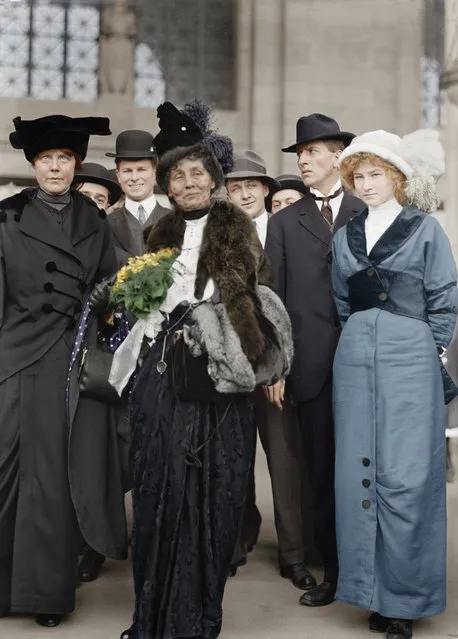 On the far left, American suffragist Lucy Burns (1879 – 1966) of the Congressional Union For Women Suffrage (CUWS) stands next to Mrs Emmeline Pankhurst (center) probably in Washington, DC, 1913. (Photo by PhotoQuest/Getty Images)
Man cooling off in bird bath on hot day, Boston, c.1930s.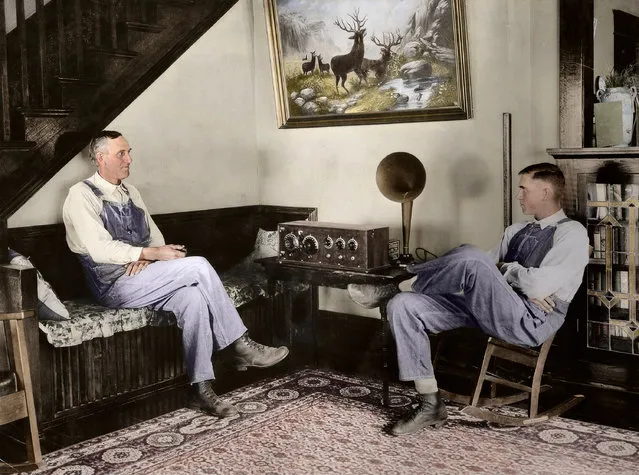 Farmer and his son listening in the evenings, Shawnee county, Kansas, September 23 or 24, 1924.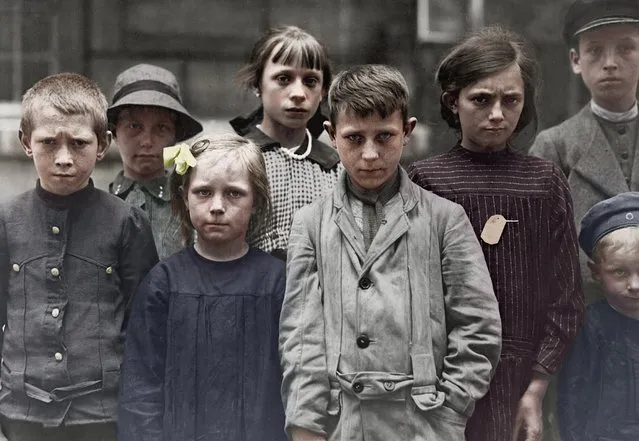 Refugee children at Grand Val, near Paris, France, where a home has been established for them by the A.R.C. Ca. 1918-19. American Red Cross.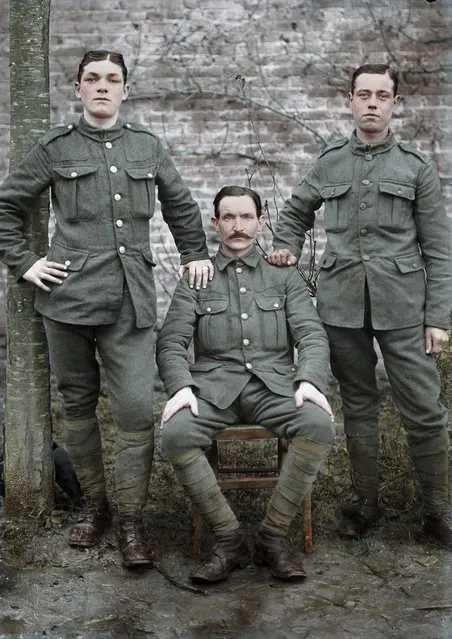 Three "Tommies" – in the village of Warloy-Baillon, 10 miles east of the Somme front line. Late 1915 to mid 1916.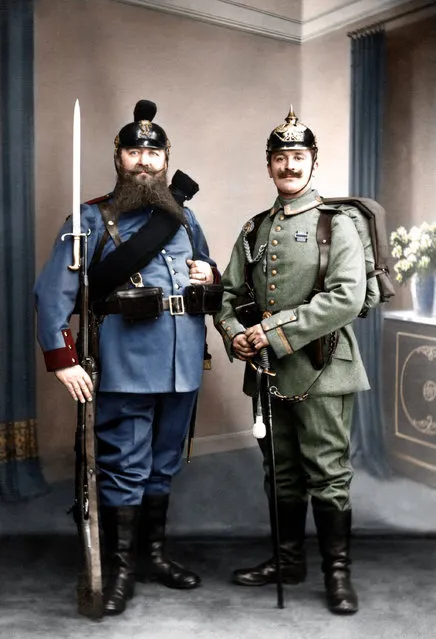 Bavarian grandfather and Prussian grandson displaying the old and new uniforms of the German army, 1st of February, 1913.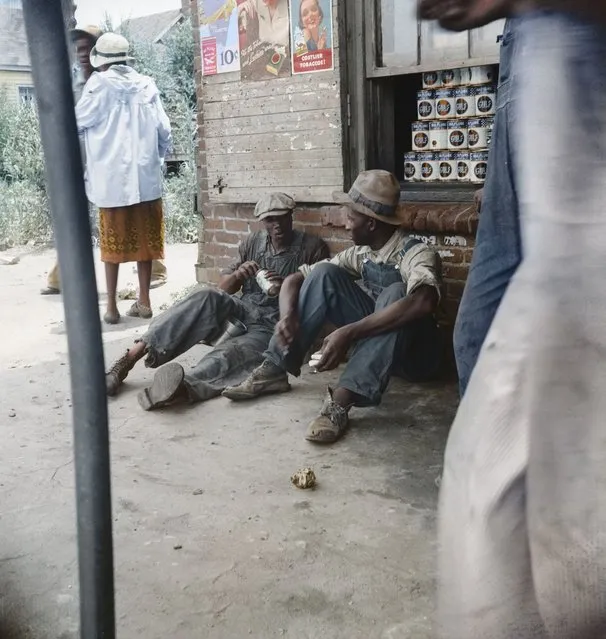 2 guys having lunch, c.1935.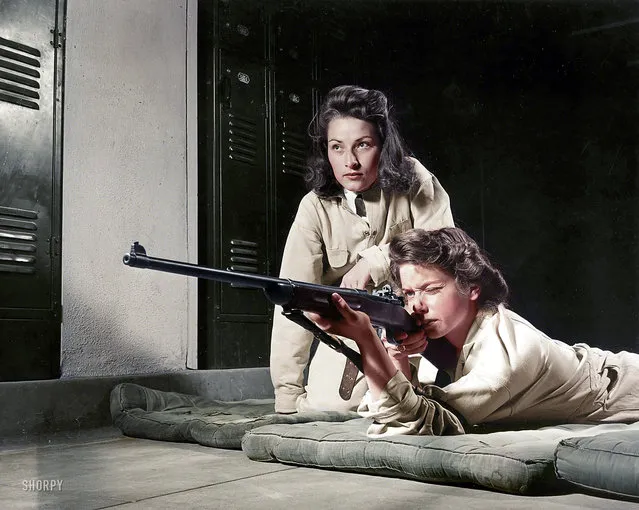 Girls Marksmanship Class, 1942.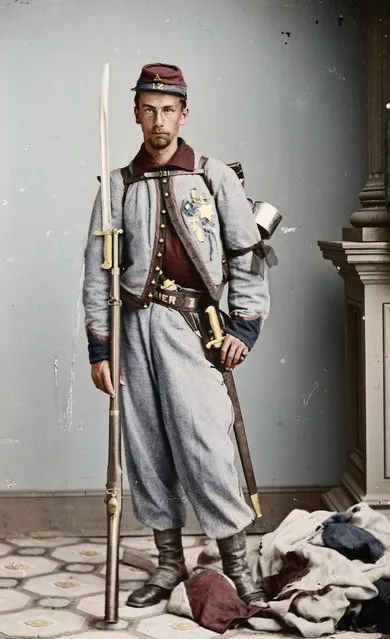 Private Francis Brownell, recieved the first Medal of Honor awarded during the American Civil War, for killing the man who killed his Colonel, Elmer E. Ellsworth, 1865.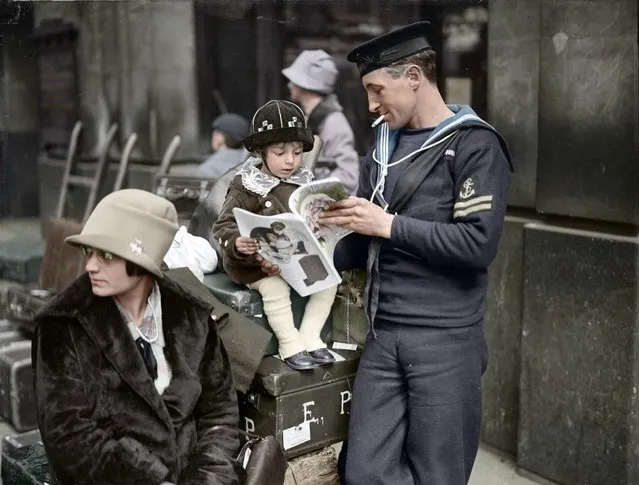 A sailor reads with his child as he waits for a holiday train at Waterloo station in London in 1927.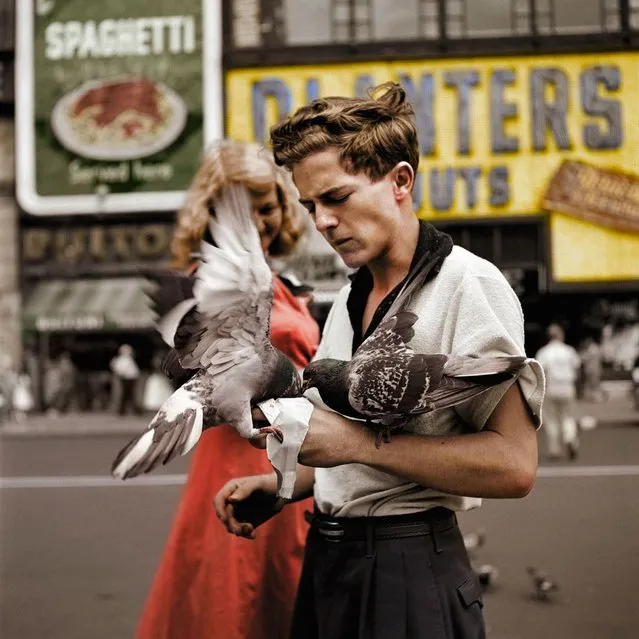 Pigeon Feeder c.1955.
Soldiers of the Royal Norfolk Regiment at Aldershot, Hampshire getting used to revolver shooting while wearing a gas mask. UK, 28th March 1936.