"Measuring just five feet at its widest point, the ultra-thin home was unveiled in the Polish capital of Warsaw on Sunday, October 21, 2012.
Squeezed into an alleyway between a pre-World War II house and a modern apartment block, the unusual property was originally due to be installed as an art installation.
The ground floor contains a kitchen, toilet, shower and eating area, while tenants can access the upstairs bedroom via a metal ladder.
Polish architect Jakub Szczesny said the claustrophobic living quarters has all the basics a tenant could need.
"It contains all necessary amenities such as a micro-kitchen, mini-bathroom, sleeping cubicle and tiny work area, all accessible via ladders", he said.
"I think plenty of light is most important in order to eliminate the fear of the small space. You don't need that much space to live in, so it is worth considering building smaller scaled, cheaper housing".
Israeli writer Etgar Keret will be the first person to live in the property, which has been named Keret House in his honour". –
Metro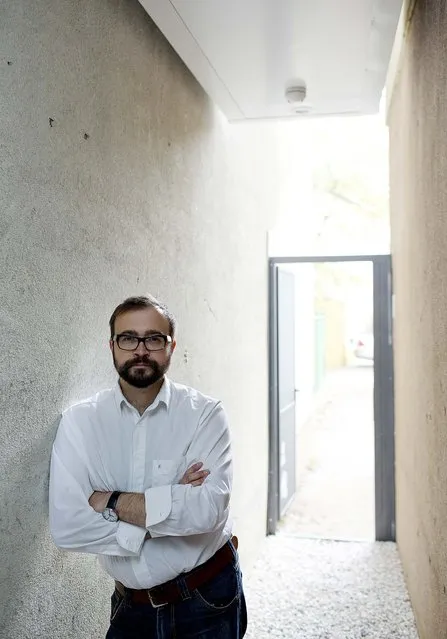 Jakub Szczesny, architect of the Keret House, stands in the alley under the home. (Photo by Andrea Meichsner/The New York Times)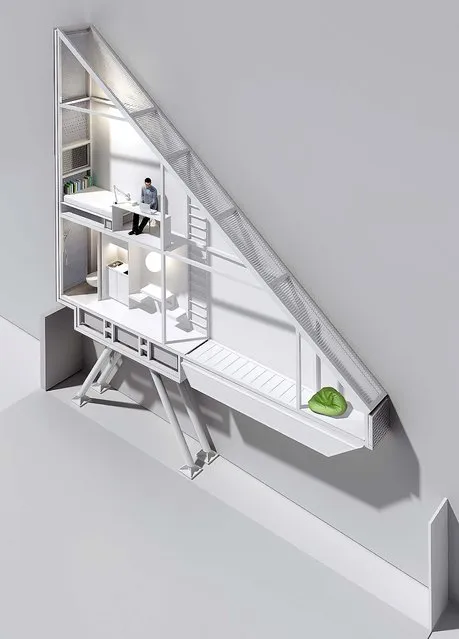 This 3D visualization provided by the Foundation of Polish Modern Art shows the interior of the Keret House, one of the world's narrowest houses, built in Warsaw, Poland. The two-level Keret House is no wider than 48.03 inches and was fitted into a tiny space puzzlingly left between a pre-war house and a modern apartment block of the 1960s in downtown Warsaw. It is named after Etgar Keret, an Israeli writer of Polish roots who will be the first inhabitant of this artistic project of aluminum and polycarbonate. (Photo by Foundation of Polish Modern Art)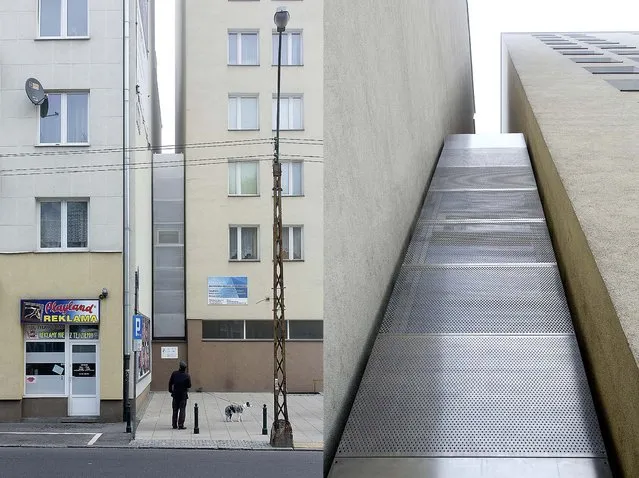 The Keret House is squeezed into the space between two apartment buildings in Warsaw. There's a four-inch gap between the apartment buildings to either side. A perforated steel facade was used to allow in more light. (Photo by Andrea Meichsner/The New York Times)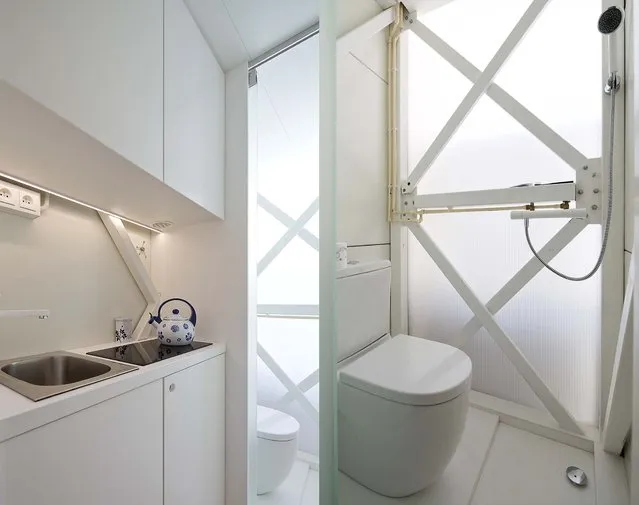 The house has a kitchenette with miniature sink, cooktop stove and below-counter fridge, left, and a bathroom with the shower and toilet sharing space on a water-resistant floor. (Photo by Andrea Meichsner/The New York Times)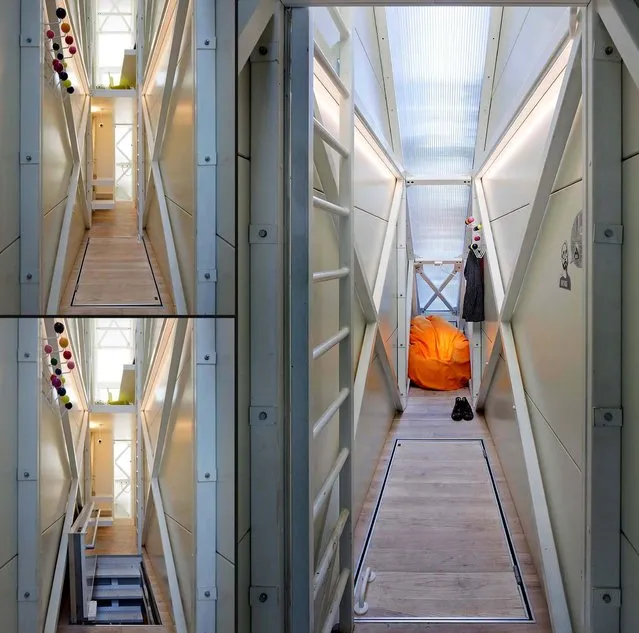 A trap door leads to the staircase entrance below from the living area of the Keret House. (Photo by Andrea Meichsner/The New York Times)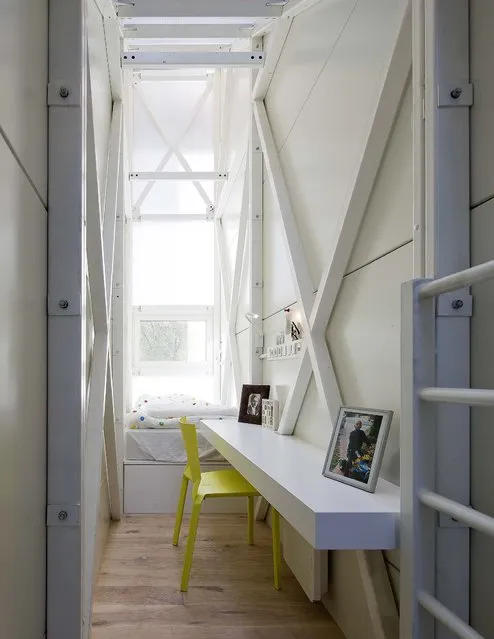 Photos of author Etgar Keret's family rest on a cantilevered desk mounted to the steel structure of the Keret House. (Photo by Andrea Meichsner/The New York Times)
A metal door and gravel path lead to a set of stationary metal steps which in turn lead to a trap door into the house that is only four feet wide. (Photo by Andrea Meichsner/The New York Time, Czarek Sokolowski/Associated Press)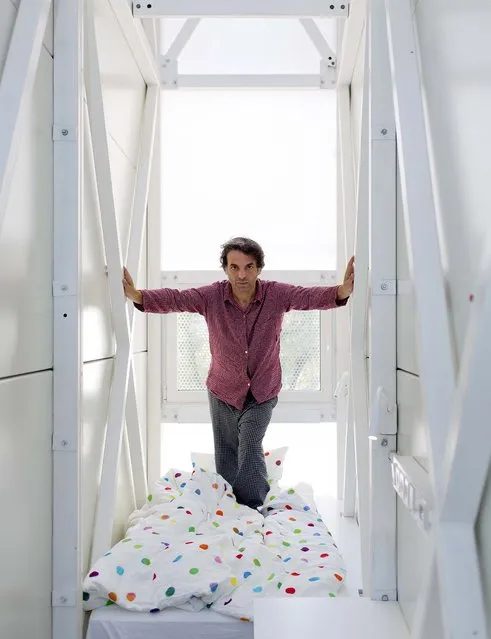 Etgar Keret, a writer of short stories, stands on Ikea sheets in the bedroom of the Keret House. (Photo by Andrea Meichsner/The New York Times)