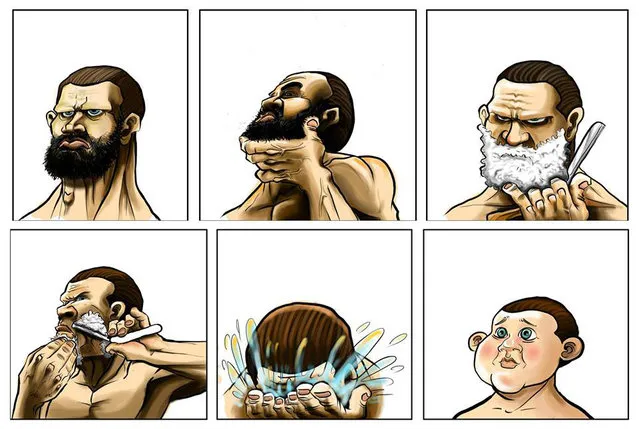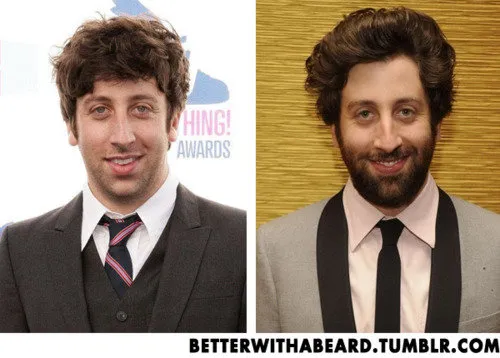 Simon Helberg
Like his Big Bang Theory co-star Johnny Galecki, Simon Helberg is clearly better with a beard.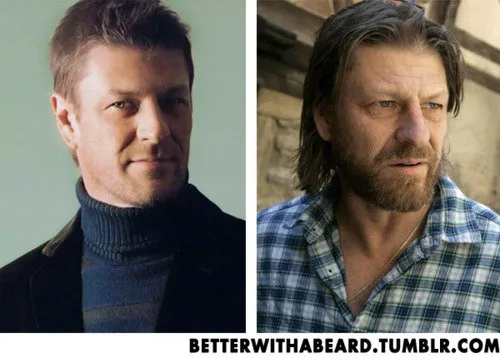 Sean Bean
Sean Bean is currently rocking a pretty sweet beard on Game of Thrones. Sure, the man looks fine without a beard, but just because something is fine doesn't mean you shouldn't try to improve it.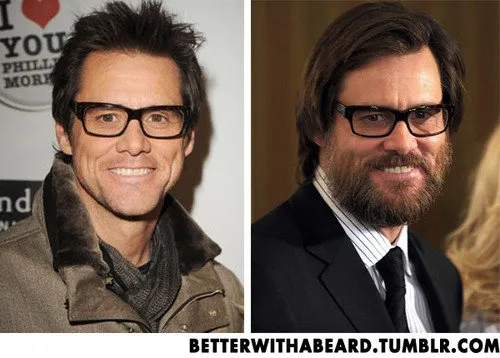 Jim Carrey
You wouldn't think so since he's almost never bearded, but Jim Carrey can grow a mean beard.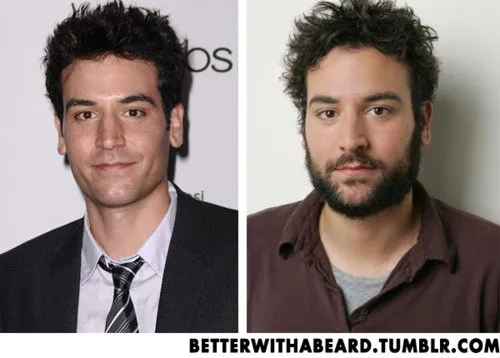 Josh Radnor
No, not exactly an outstanding beard. This one's borderline, but I'm still going to say he looks better with a beard. Not every man can be Robin Williams. [Thanks, Andrés M.]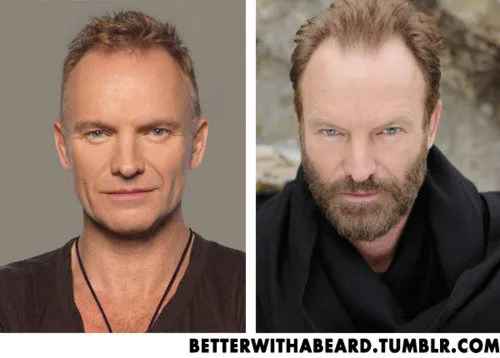 Sting
That's a nice beard. This is definitely yet another case where the improvement is so obvious, you'd have to be blind not to see it.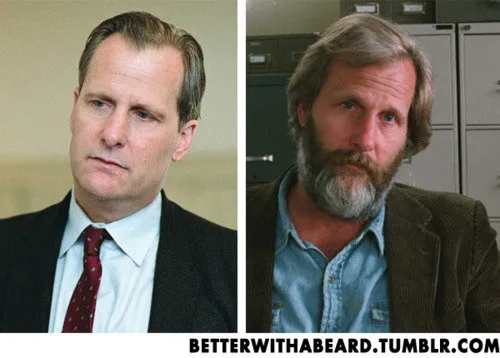 Jeff Daniels
Do I even need to say anything here? That beard speaks for itself.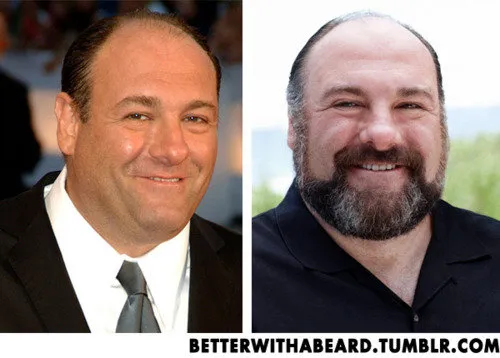 James Gandolfini
James Gandolfini appears to have put on a few pounds. He can console himself by looking at the mirror and admiring his glorious beard.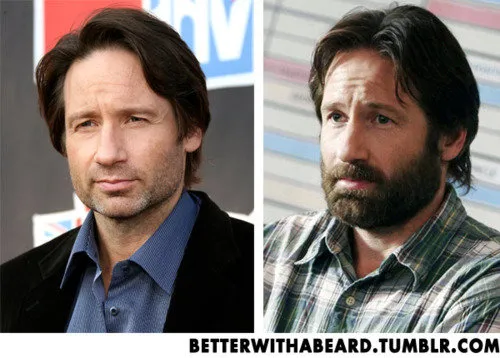 David Duchovny
That's pretty close to beard perfection, so I have to say that I'm baffled that David Duchovny is so infrequently bearded.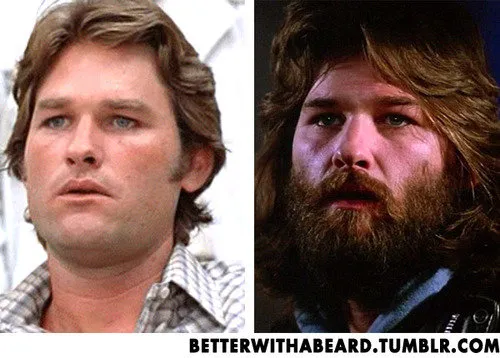 Kurt Russell
When Jackie C. wrote me to suggest Kurt Russell, I was sure I had already featured him. Kurt Russell's beard in The Thing is arguably the greatest cinematic beard of all time. Clearly, this post is long overdue.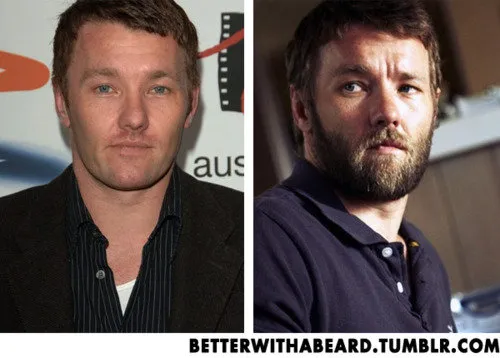 Joel Edgerton
While watching Animal Kingdom (which you probably haven't seen, and should) I was struck by the greatness of Joel Edgerton's beard. That is a hall of fame beard. A beard like that validates the continued existence of this blog.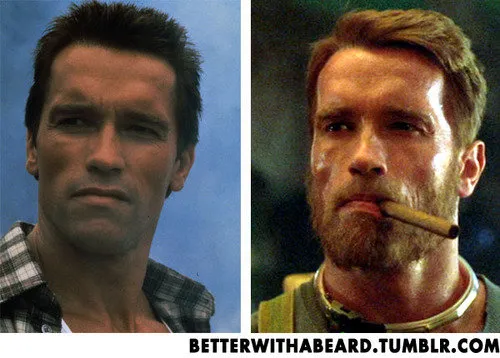 Arnold Schwarzenegger
Arnold Schwarzenegger — who has a new movie coming out in mere weeks (!!!) — obviously looks better with a beard. Obviously.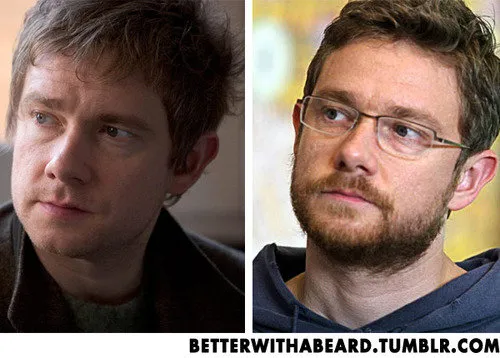 Martin Freeman
Martin Freeman (who can currently be seen beardless as Bilbo Baggins in The Hobbit) doesn't have the most impressive beard, but it is still a beard, and he looks better with it.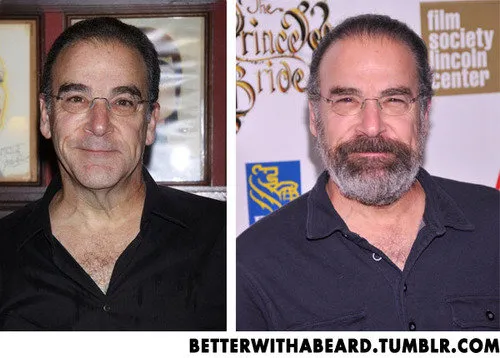 Mandy Patinkin
I had to bring this tumblr out of hibernation if only to include Mandy Patinkin. Why? Because LOOK AT THAT BEARD, that's why.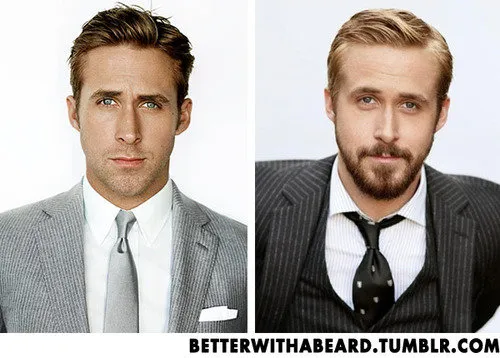 Ryan Gosling
No contest. Not that Ryan Gosling looks bad without the beard, but just as bacon can enhance any food, so too can a beard enhance any face.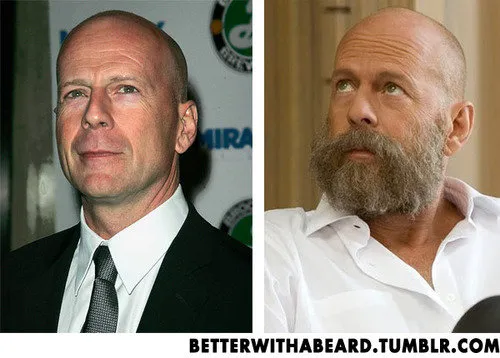 Bruce Willis
I randomly decided to type "Bruce Willis beard" into Google, thinking I'd come up empty - lo and behold, there was Bruce Willis with a surprisingly voluminous beard. Good times.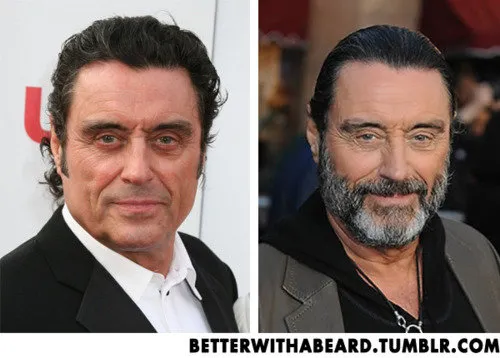 Ian McShane
Bearded Ian McShane is looking pretty happy. You want to know why? Look at that beard, that's why.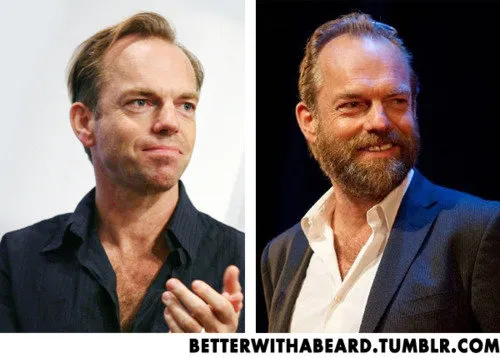 Ian McShaneHugo Weaving
Hugo Weaving's beard is serious business. [Thanks, Andrew S.]
Better With A Beard