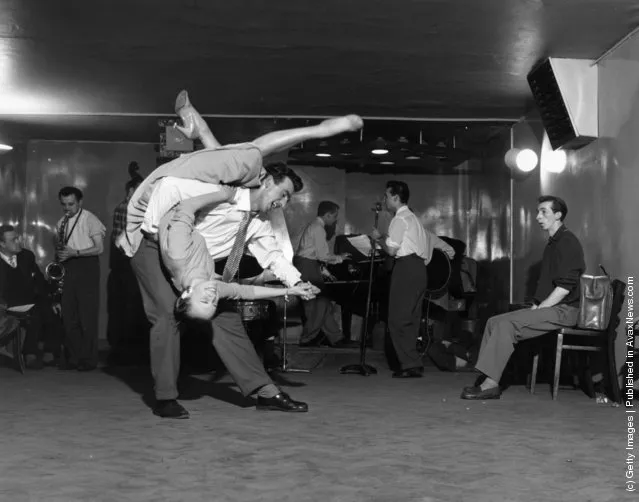 A couple throw themselves into an energetic jive at a studio in London.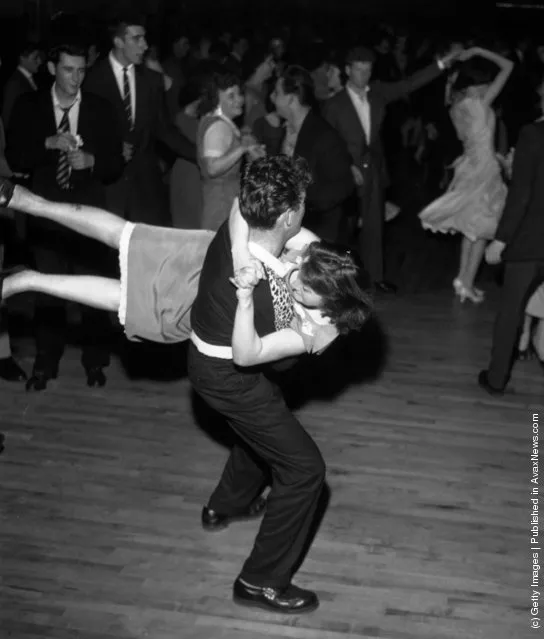 17th September 1956: Young couples dancing to rock 'n' roll music at the Thursday 'Rock Night' at Tottenham's Royal Dance Hall, London.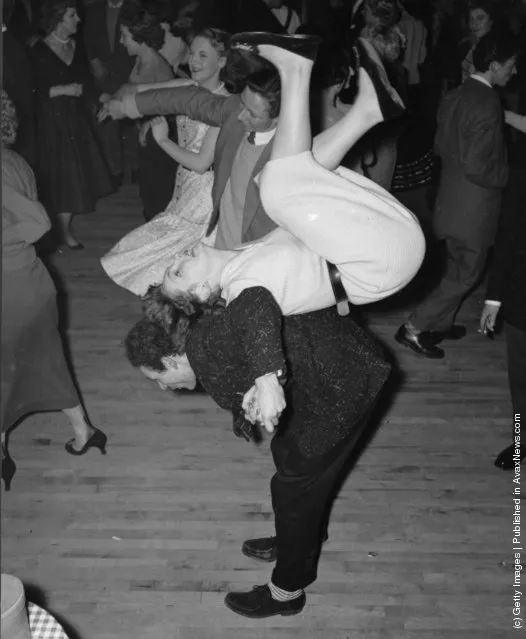 A couple rock 'n' rolling at a dance club in London.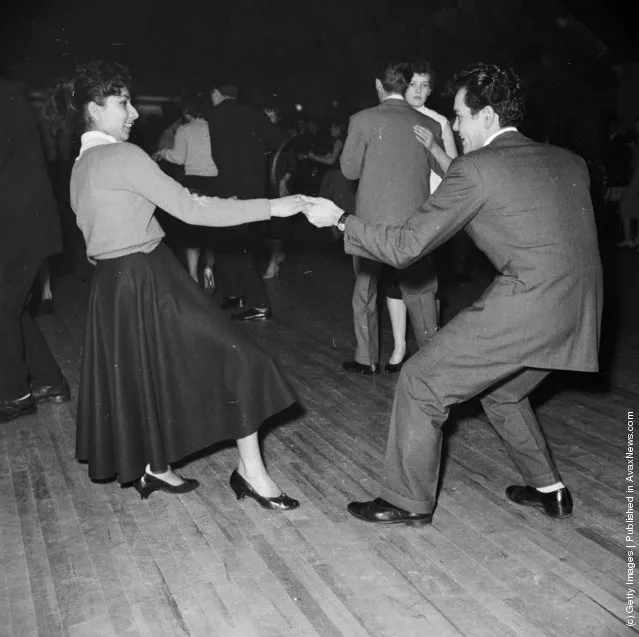 February 1958: Rock 'n' rollers Beverley Letten from Exmouth competes for the Elvis Presley Cup with her boyfriend Clifford Rowsell at the Wimbledon Palais in London.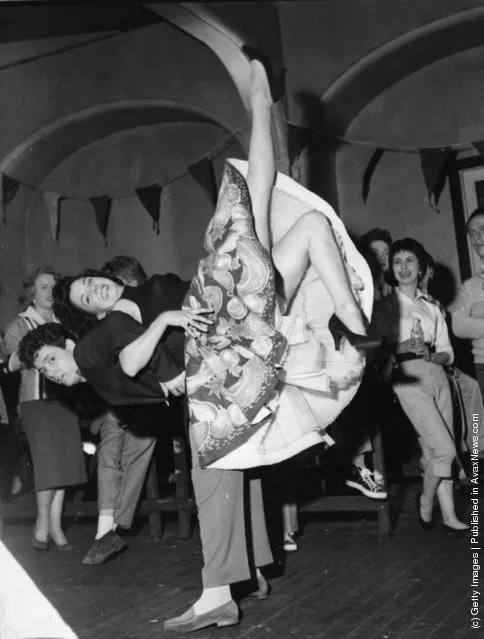 British pop singer Cliff Richard jives with dancer Doreen Freeman at Elstree Studios, London during filming of 'Serious Charge' directed by Terence young.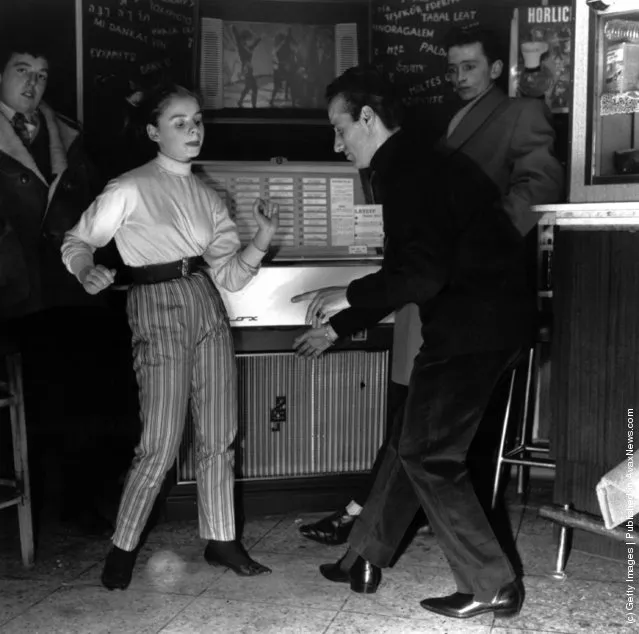 A young couple dance to a jukebox in a coffee bar.