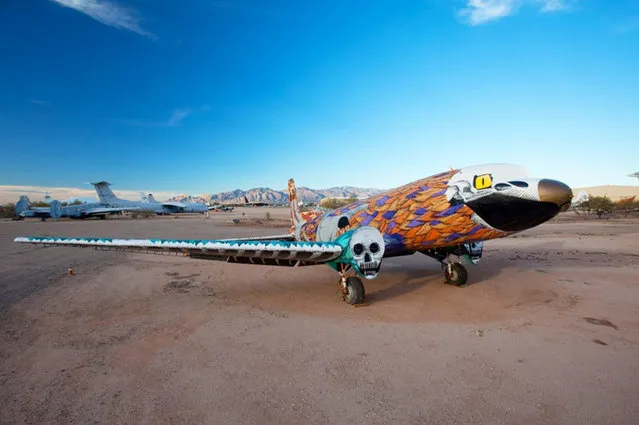 A cemetery of disused war planes in the scorching Arizona desert has been given a new lease of life – as part of an art project.
"The Boneyard Project" resurrects disused warplanes that lie in the famous Boneyard in Arizona by letting graffiti artists paint them.
More than 30 of the world's best urban artists worked on five ruined US Air Force jets, vividly bringing them back to life with paint and colour.