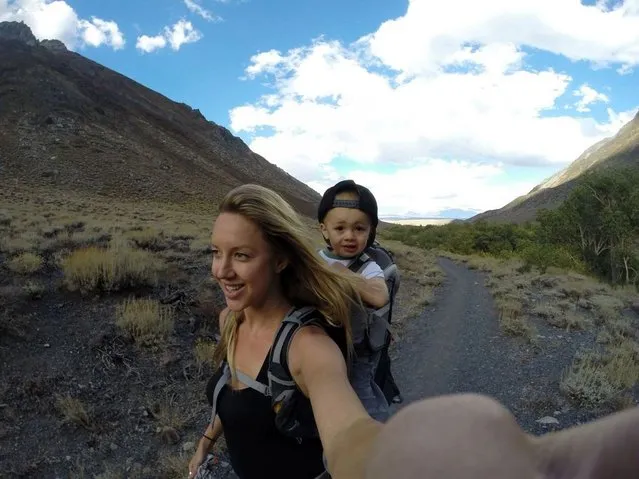 Bodhi Bennett went on his first outdoor adventure when he was just five days old.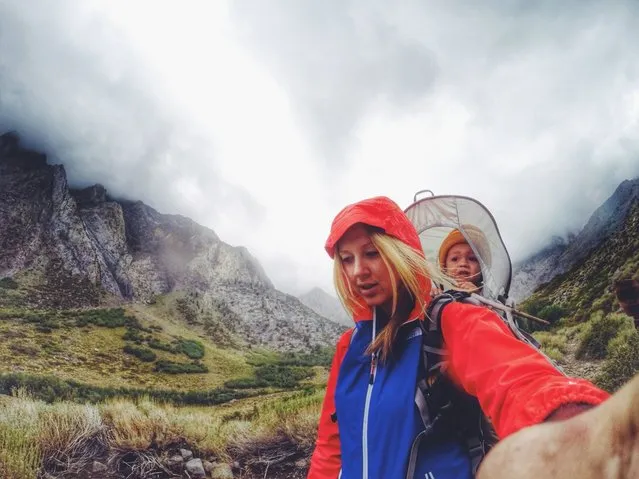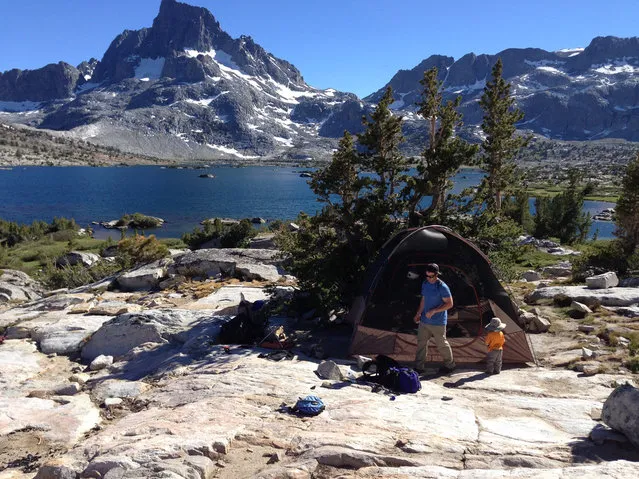 He, mum Shannon, 27, pregnant with her second child, and dad Blake, 29, have covered more than 300 miles with their love of hiking out in the wilderness.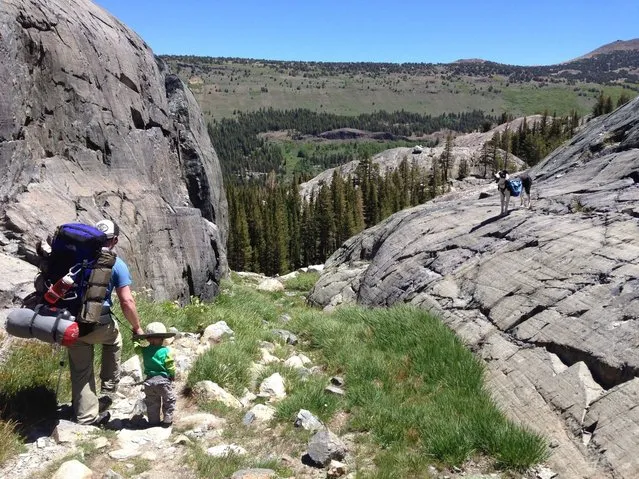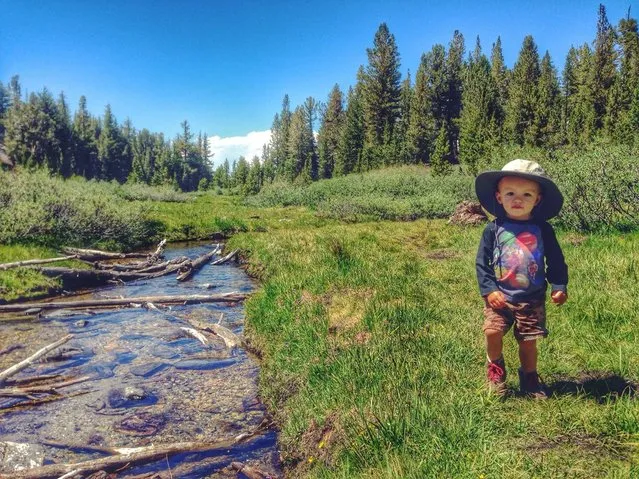 The youngster, from Mammoth Lakes, California, has trekked round Thousand Island Lake in the Sierra Nevada and Yosemite National Park.