Every year, participants in the Burning Man Festival descend on the playa of Nevada's Black Rock Desert to form a temporary city – a self-reliant community populated by performers, artists, free spirits, and more. Last week, an estimated 68,000 people came to Burning Man 2013 from all over the world to dance, express themselves, and take in the spectacle. Gathered below are some of the sights from the festival, which lasted a week and came to its conclusion yesterday
First part
HERE
.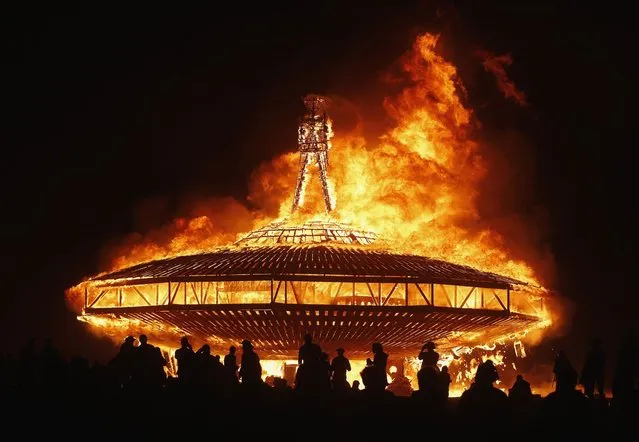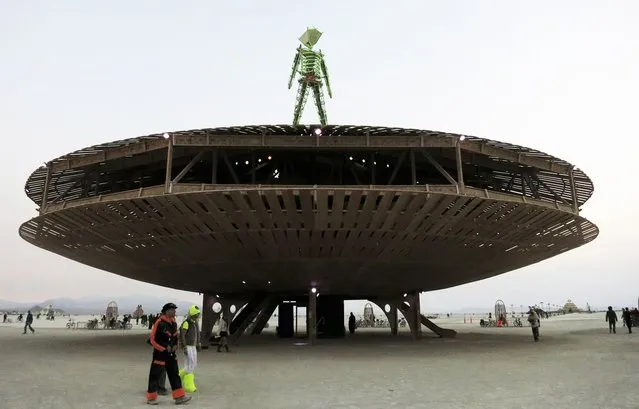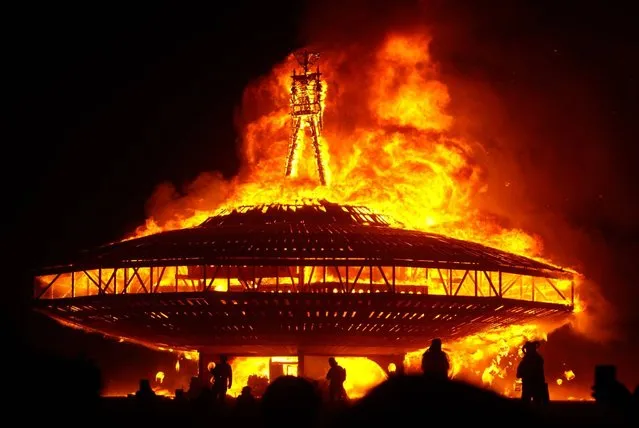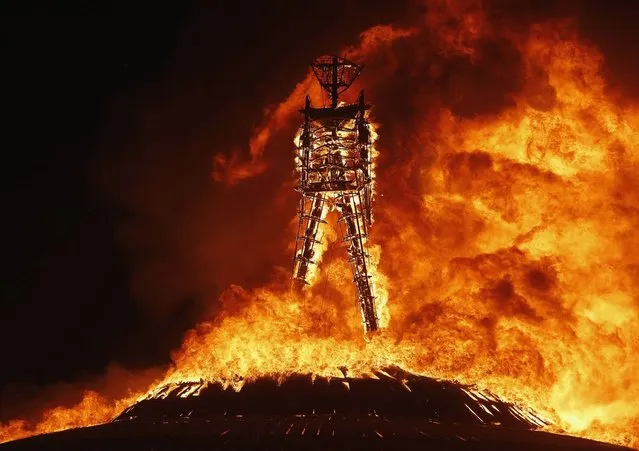 A man walks past an art piece. (Photo by Andy Barron/The Reno Gazette-Journal)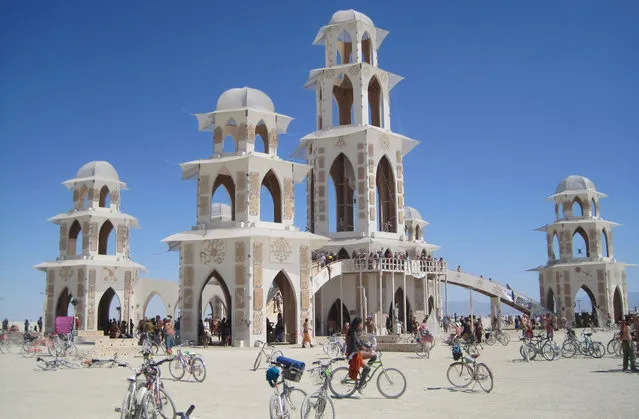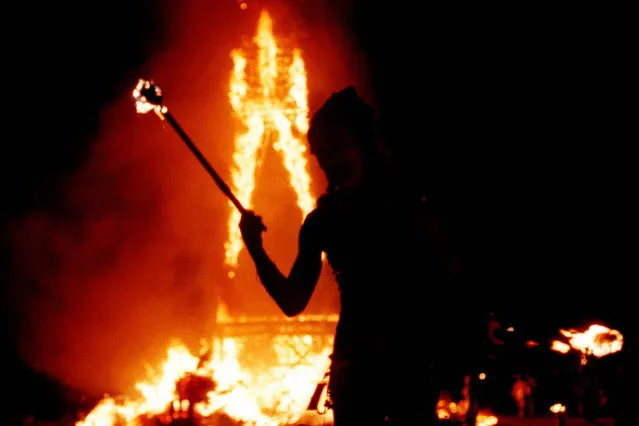 A dancer juggles fire as a 52-foot tall wooden man as it goes up in flames September 2, 2000 during the15th annual Burning Man festival in the Black Rock Desert near Gerlach, Nevada. Despite high winds, dust storms, and a bit of rain, some 27,000 people camped out on a remote desert playa, or dry lake, for the week-long counter-cultural celebration of art and "radical self-expression". This year's theme was the body. (Photo by David McNew/Newsmakers)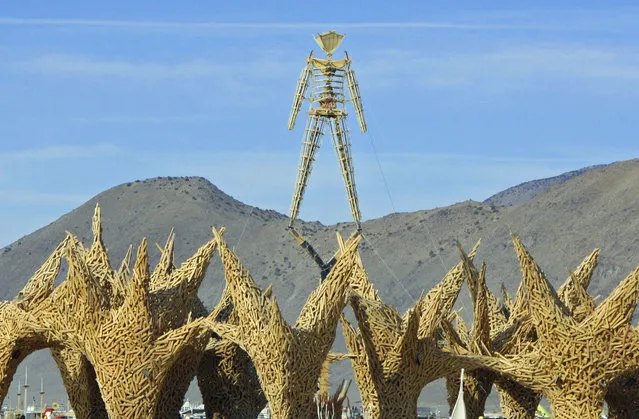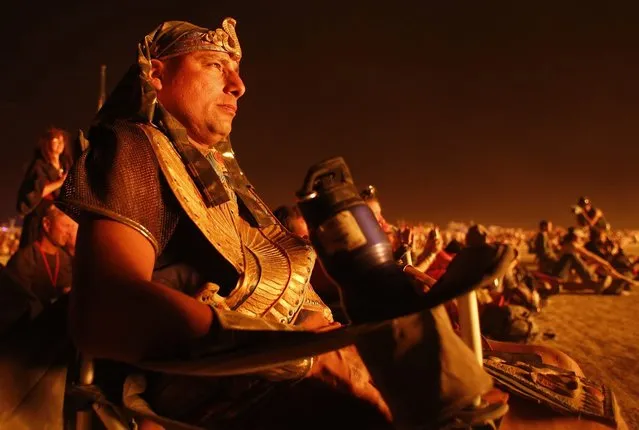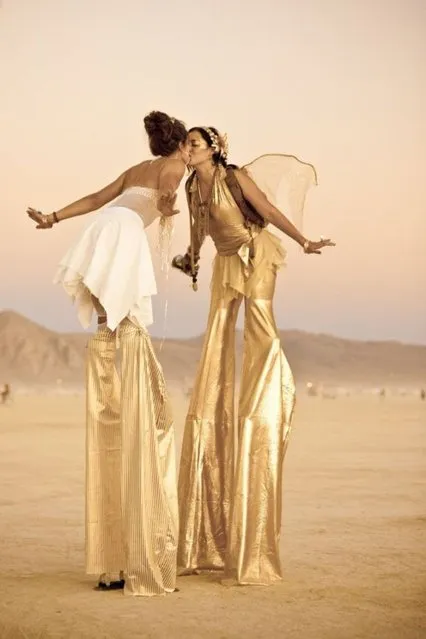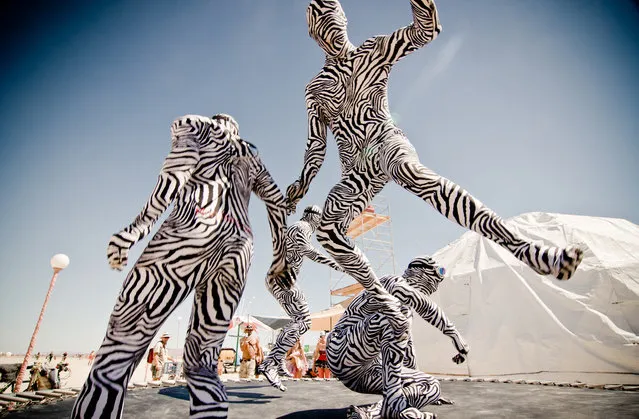 One of the best things about wandering at Burning Man is stumbling upon random happenings like this one.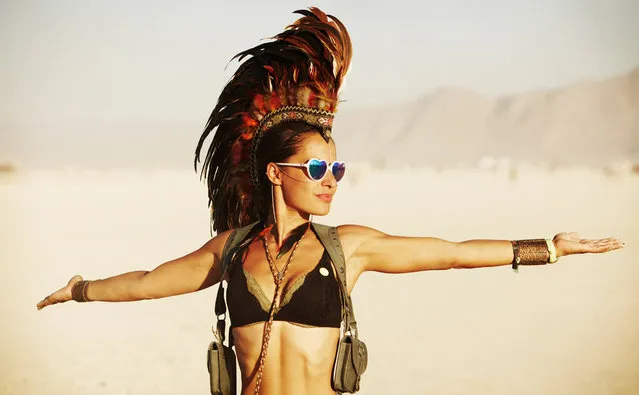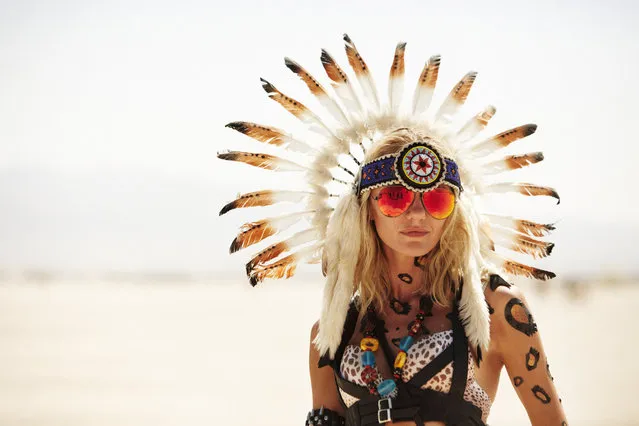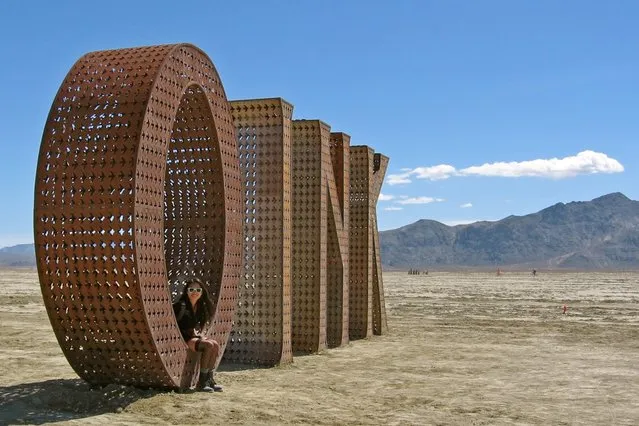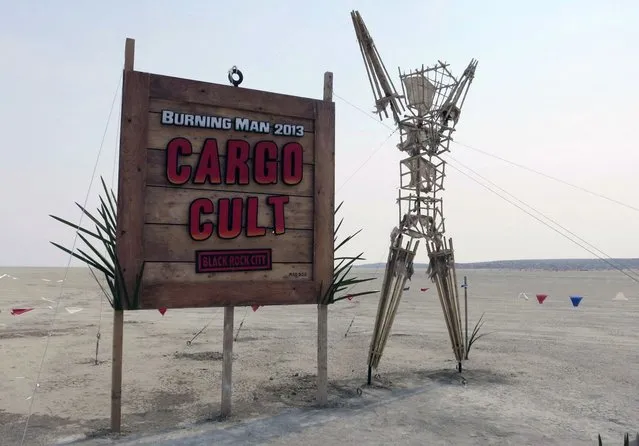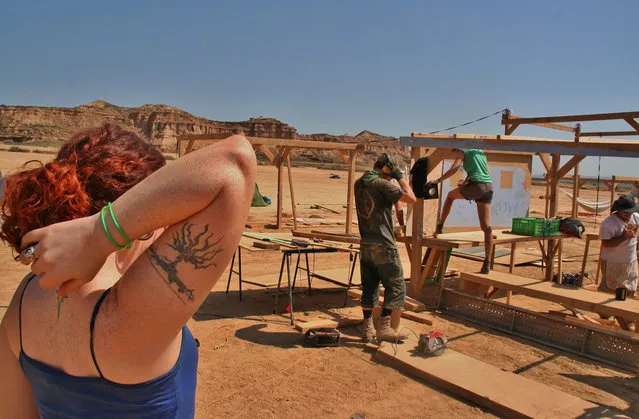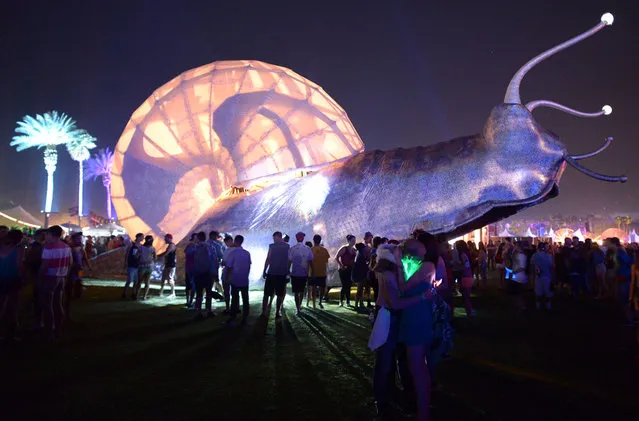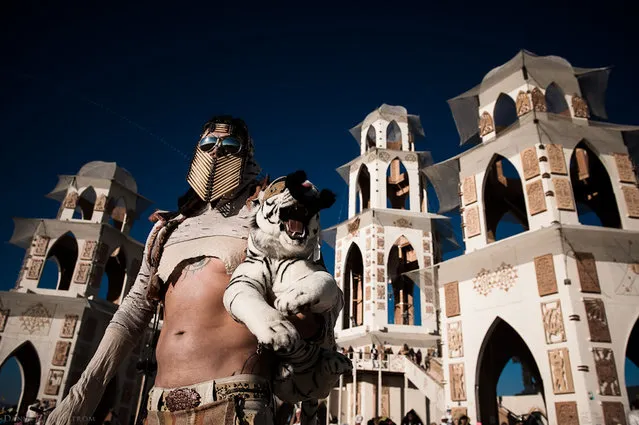 Burning Man 2013