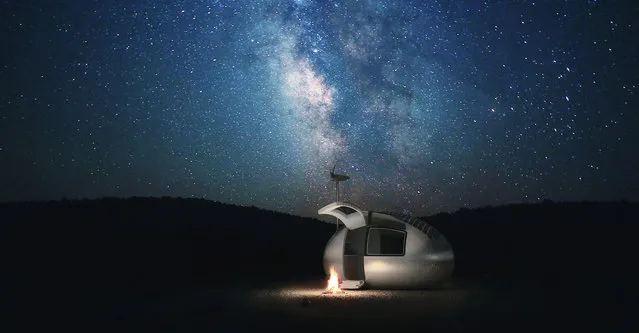 A Slovakian company has designed an egg-shaped and cozy micro-home that should work ideally for anybody who wants to "go off the grid" and "live off the land" – the Ecocapsule.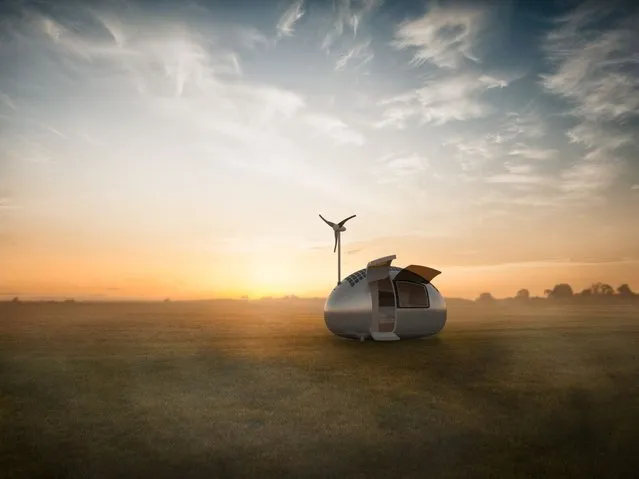 Nice Architects' Ecocapsule's features include 600-watt solar cells and a 750-watt wind turbine, allowing the tiny home to make use of the sun and the wind to provide alternate energy to inhabitants. Maybe we should actually say "inhabitant," as the abode can only fit one person – it measures just 14.6 feet long by 7.4 feet wide by 8.4 feet tall, with a weight of 3,300 pounds, and may not be an ideal place to stay in for taller or larger people.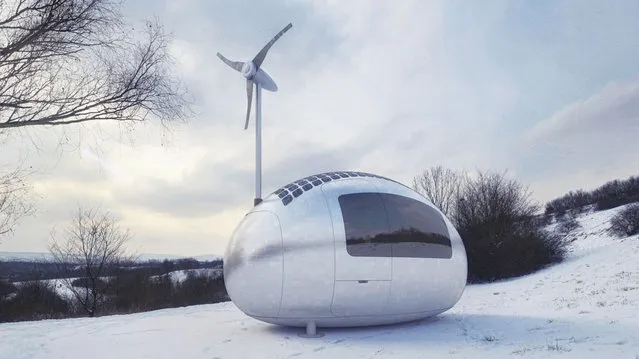 Aside from the small confines and solar/wind power setup, the Ecocapsule can also collect rainwater, as users can place containers around the home. A sample Ecocapsule comes with a folding bed, a tiny kitchen and dining area, a shower and flushable toilet, and some space for storage, emphasis on some.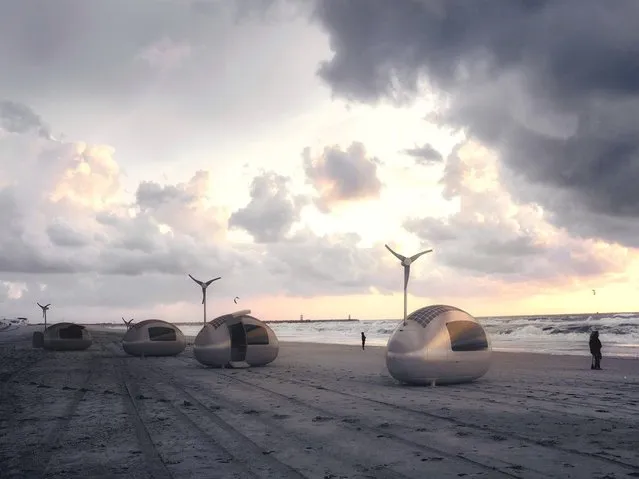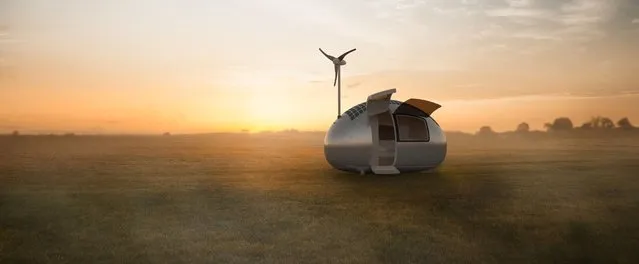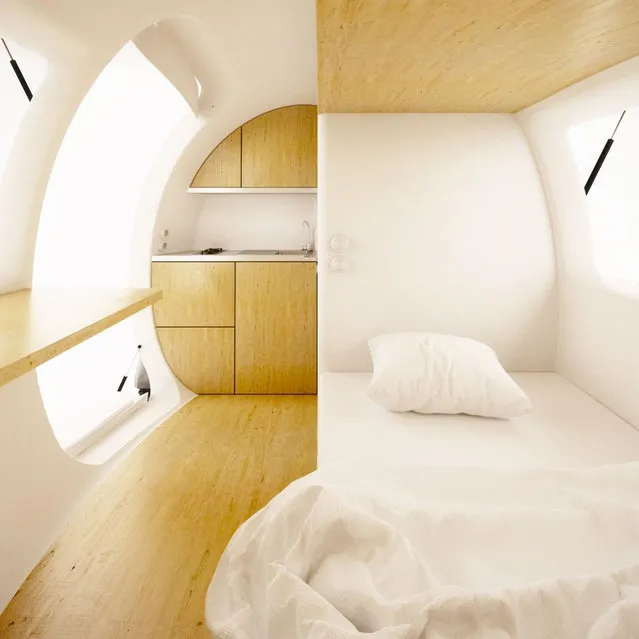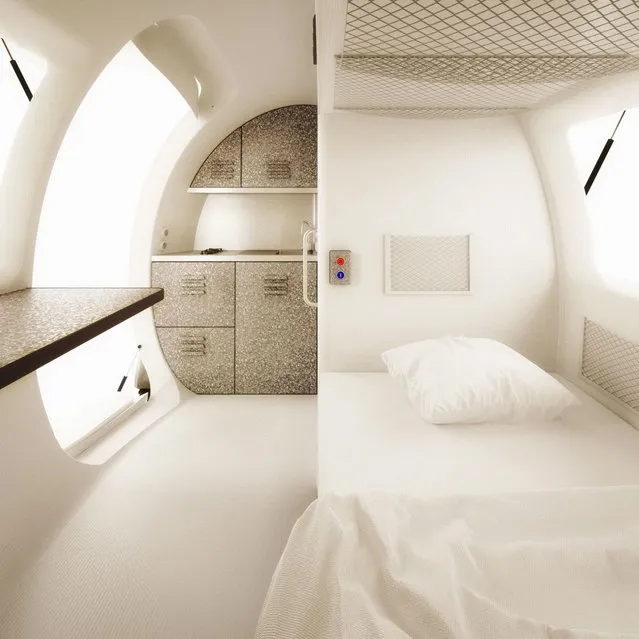 Ecocapsules