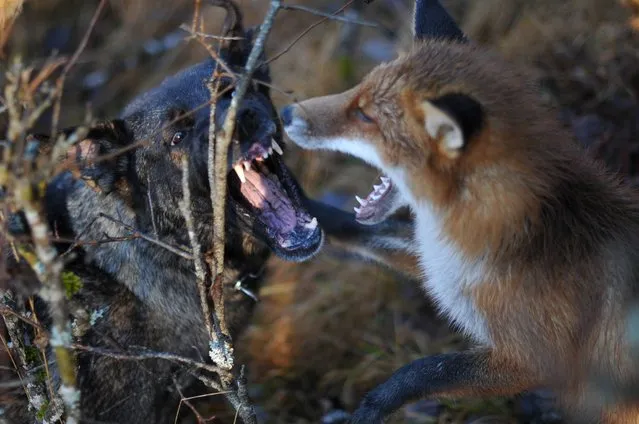 Tinni the dog and Sniffer the fox became quick friends, prompting the pooch's owner Torgeir Berge to start a campaign against the highly controversial fur trade after he noticed "how similar foxes and dogs actually are," calling the fox the "dog of the forest."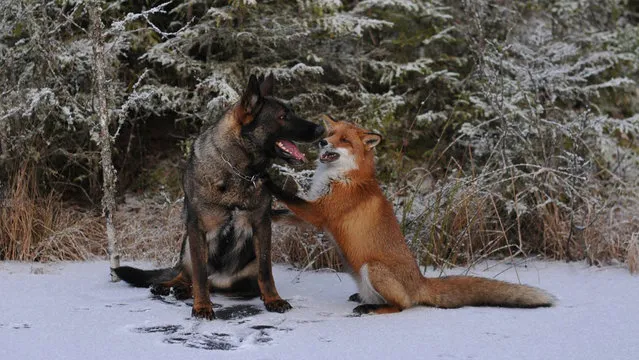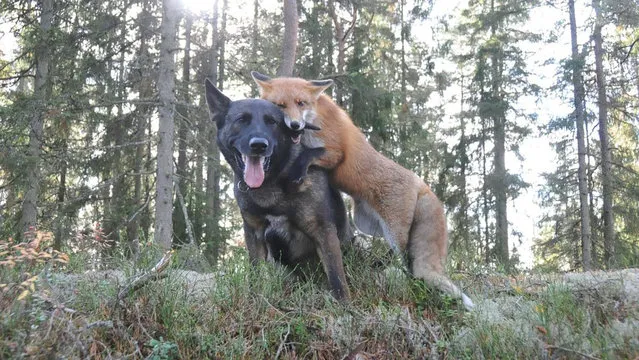 Berge and his friend Berit Helberg plan to release a book sometime next year chronicling the duo, because "no animals should be living like the animals in the fur industry are living." According to animal advocacy group PETA, many creatures bound for the fur industry are allegedly kept in small, restrictive cages for their entire lives.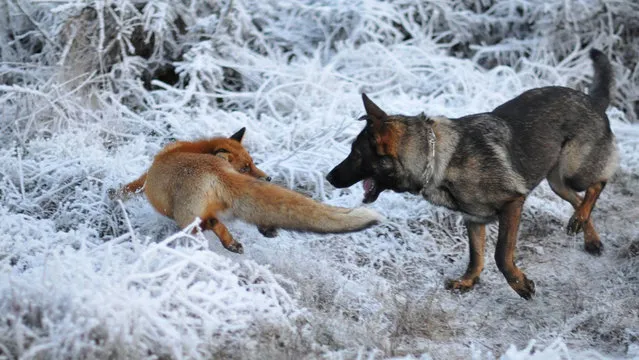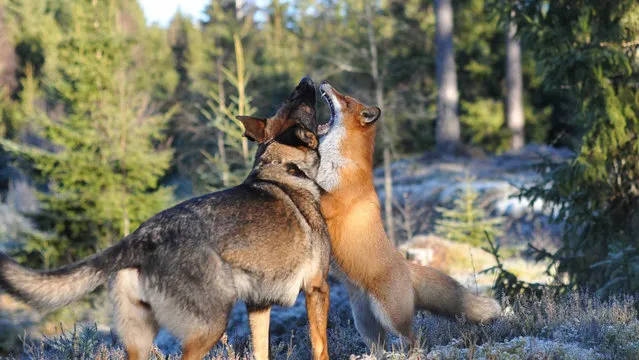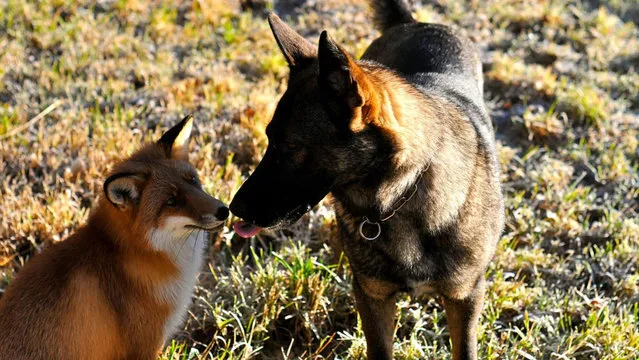 Berge and Helberg said they plan to donate a portion of the proceeds to help save the Sniffers of the world, and we can totally see why.