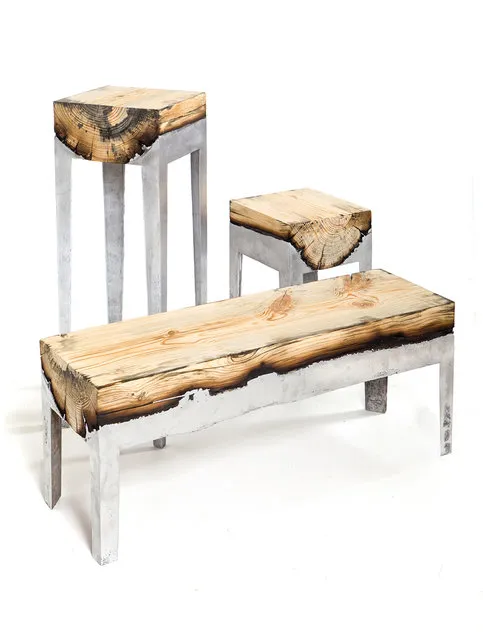 Israeli designer HIlla Shamia has found a way to mix "oil and water" or aluminum and wood – two materials I've never seen fused together. The product designer has created a novel way to meld both poured aluminum with irregular wood chunks to create modern tables and benches with a warm industrial feel. Old world and new world in one.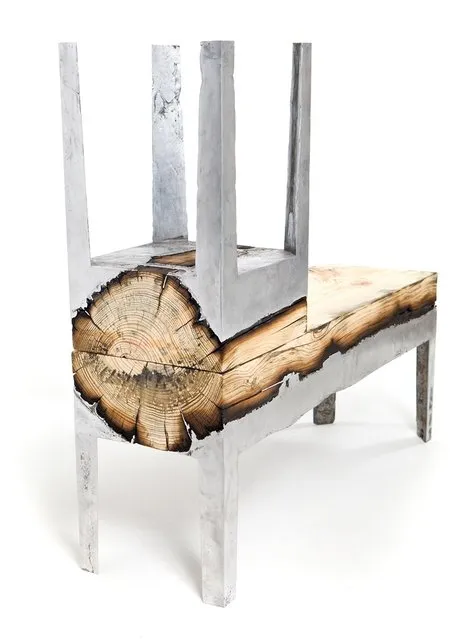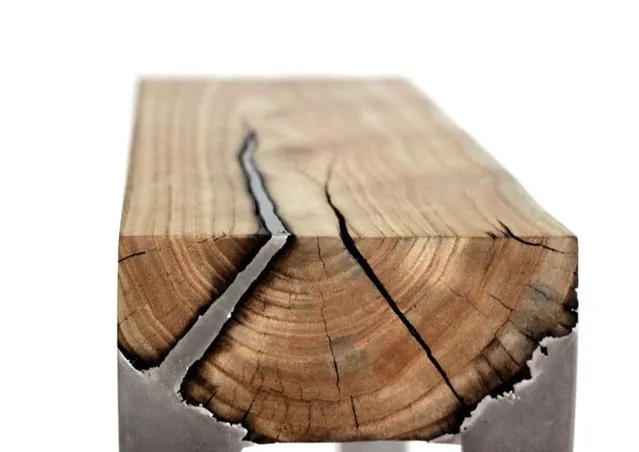 Description from the designer:
The negative factor of burnt wood is transformed into aesthetic and emotional value. Preservation of the natural form of the tree trunk within the explicit boundaries. The general,squared form intensifies the artificial feeling, and in the same time keeps the memory of the material.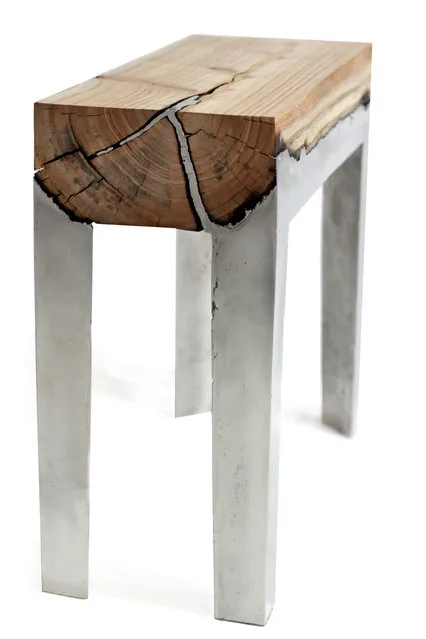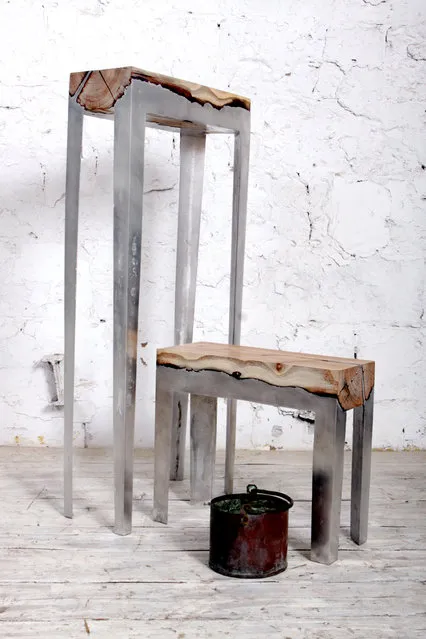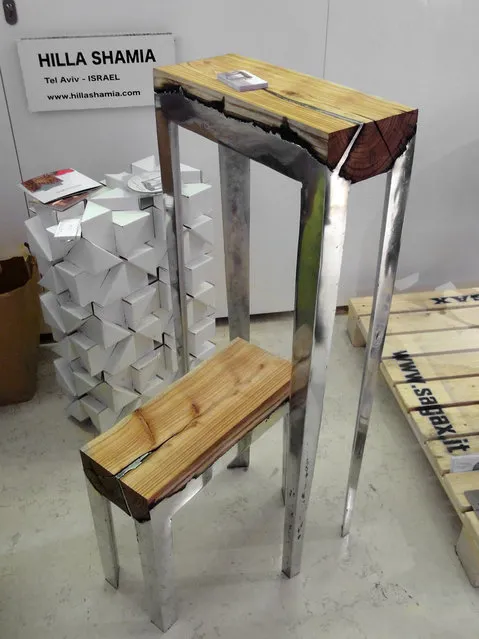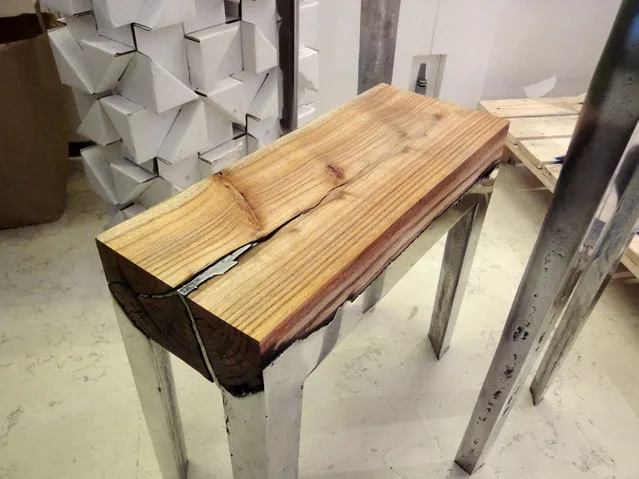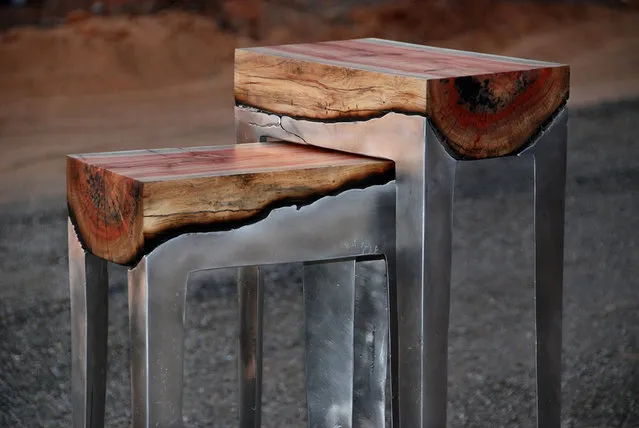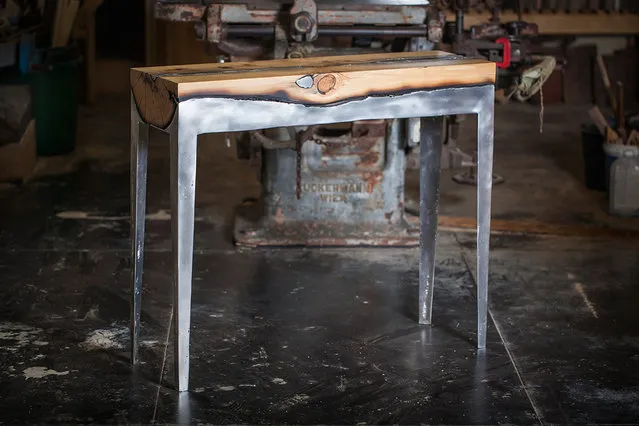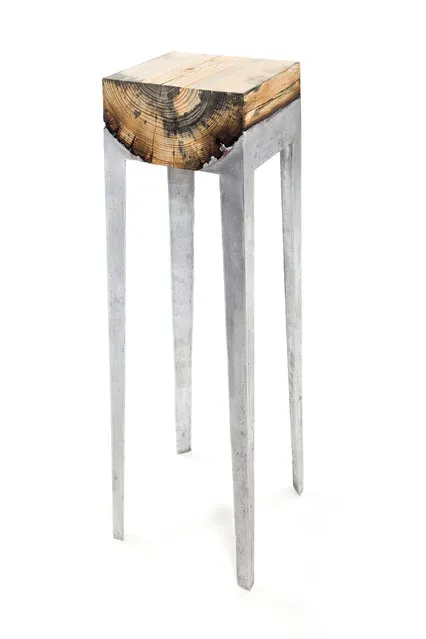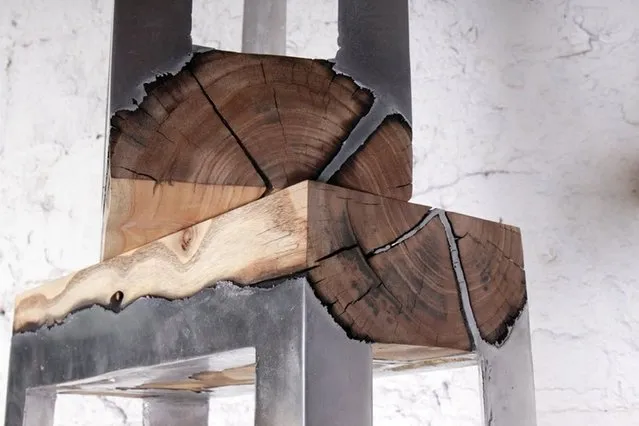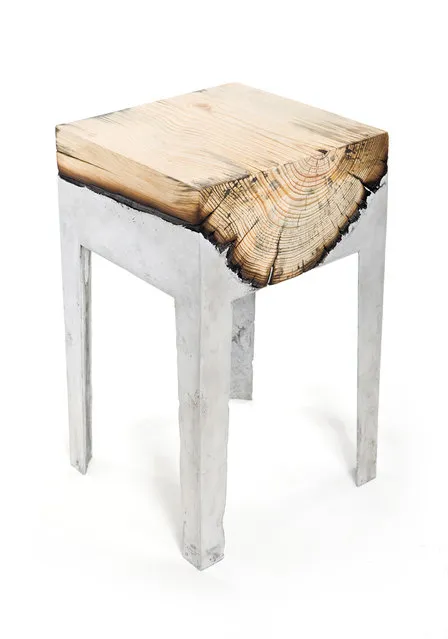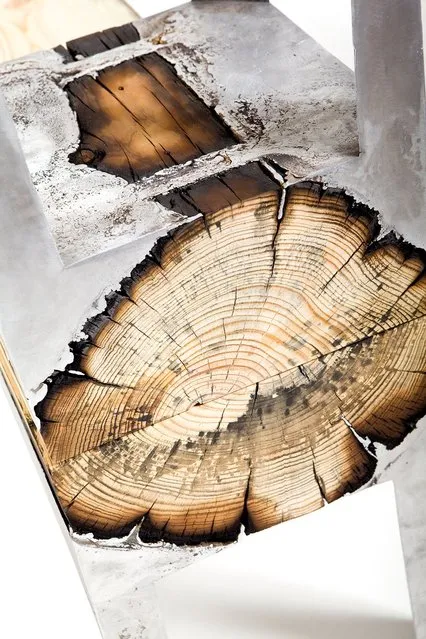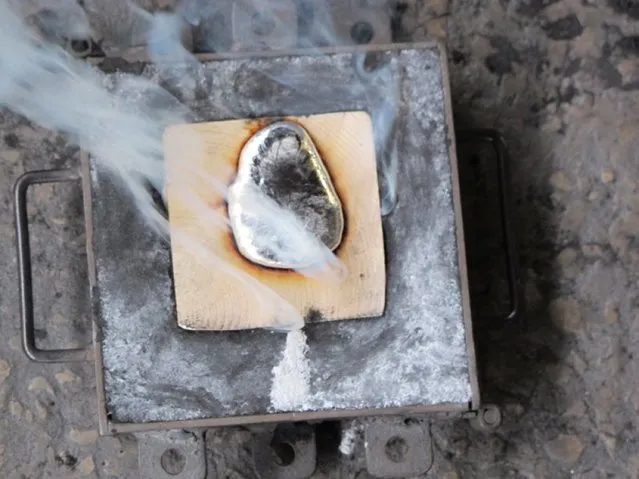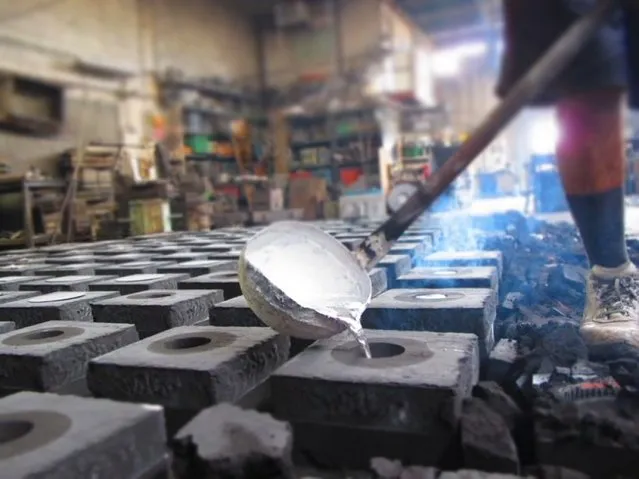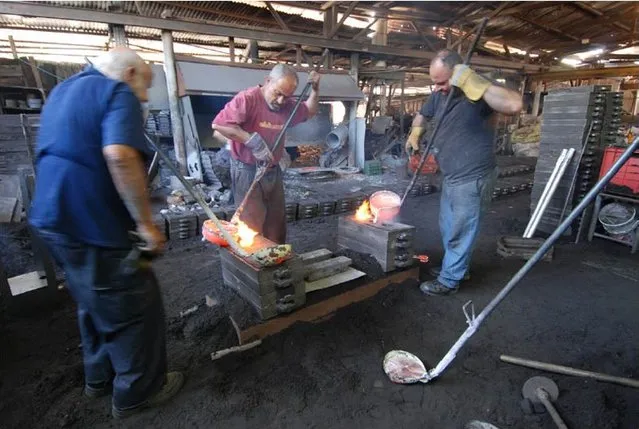 Hilla Shamia