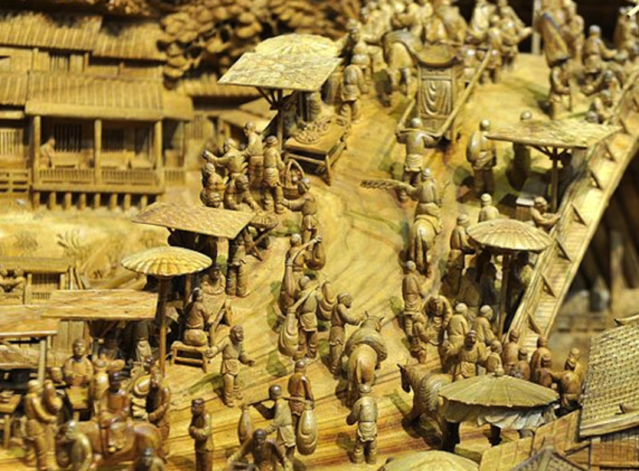 A famous Chinese wood carver, Zheng Chunhui has won a Guinness World Record after developing the longest wooden carving of the world.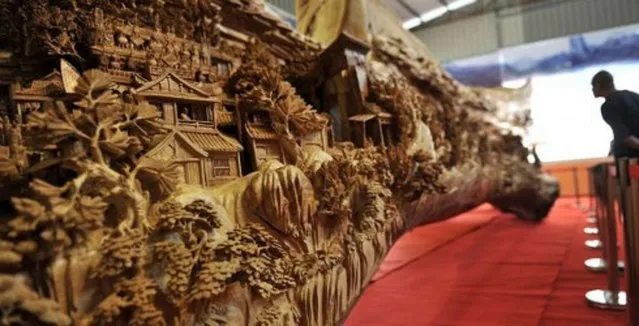 Zheng spent 4 years developing the artwork that is about forty feet long and made sculpture from a single tree trunk.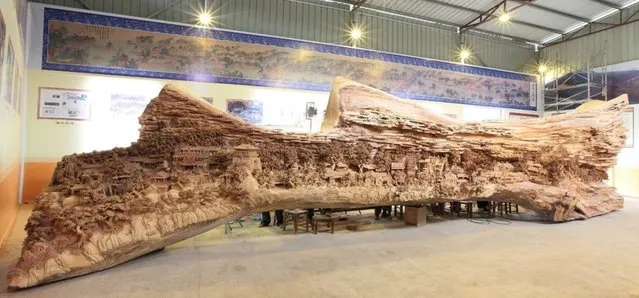 The artwork is basically a copy of the popular Chinese painting named Along the River during the Qingming Festival that was made around one thousand years ago.