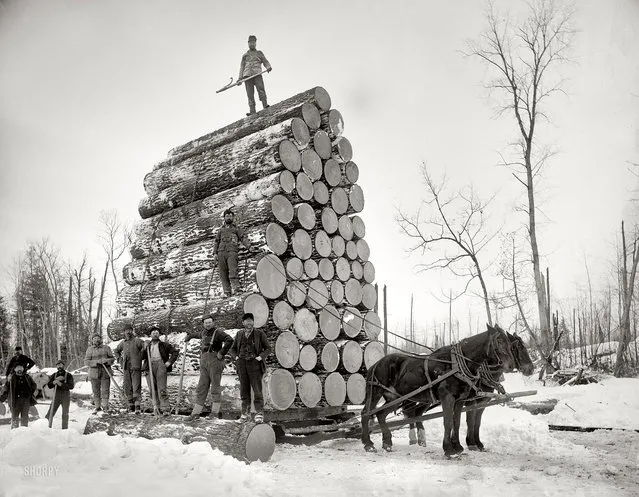 Michigan circa 1890s. "Logging a big load." Continuing our Michigan travelog. 8x10 inch dry plate glass negative, Detroit Publishing Company.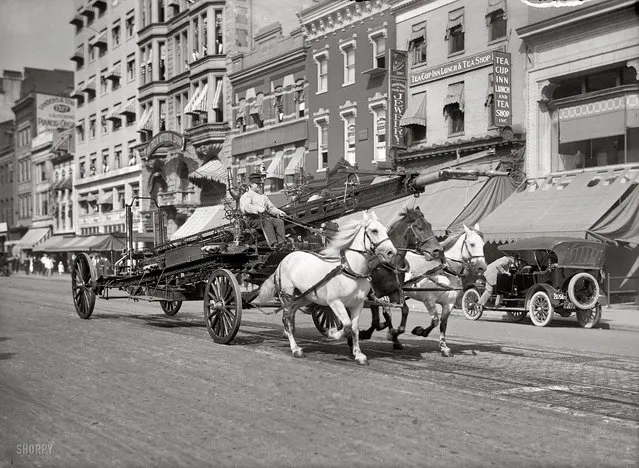 Washington, D.C., circa 1914. "Three-horse team pulling water tower." A fire truck racing past the Tea Cup Inn on F Street. Harris & Ewing.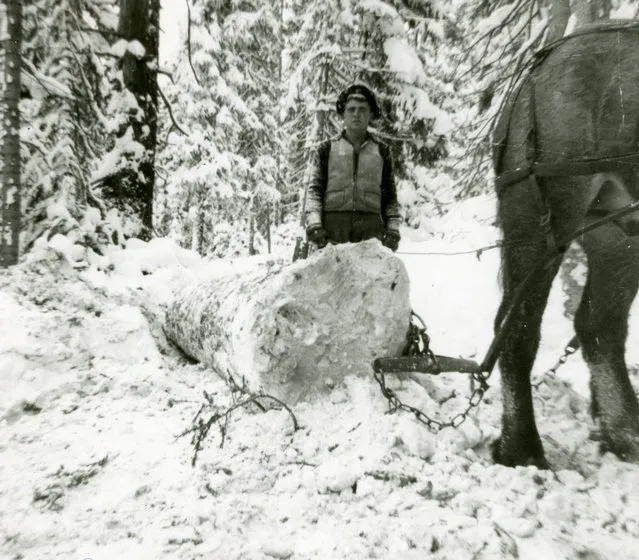 Jack Beck using a horse to pull a log on upper Wearyman Creek for Warren Brothers & Robinson Sawmill.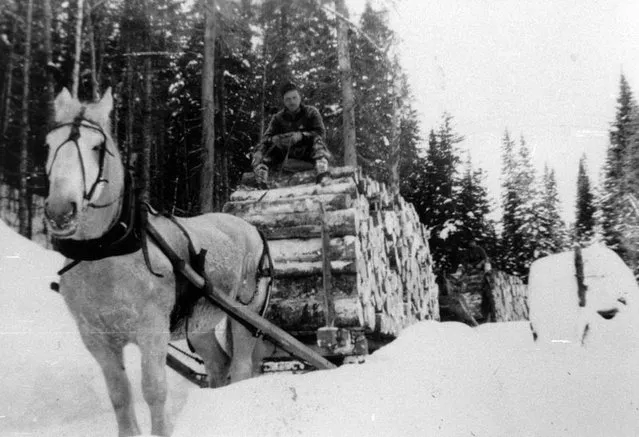 A horse is hauling a sled loaded with 4-foot logs in the Green River forest. This load was transported near a water stream. Loggers then piled the logs along the streams for the spring drive.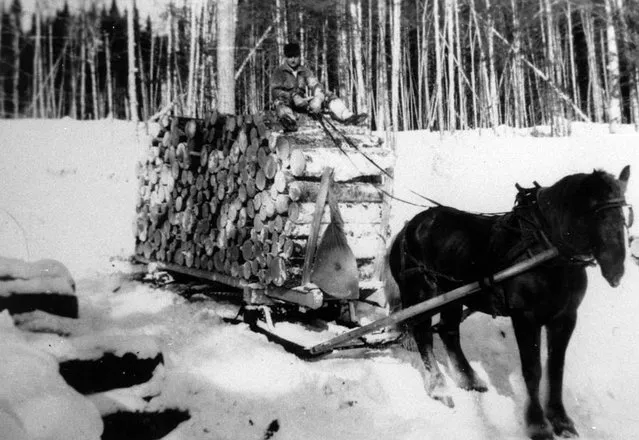 In the 1940s a horse is ready to leave with a load of logs for the nearest stream . Then, loggers pile the timber near the streams of Green River, preparing for the spring drive.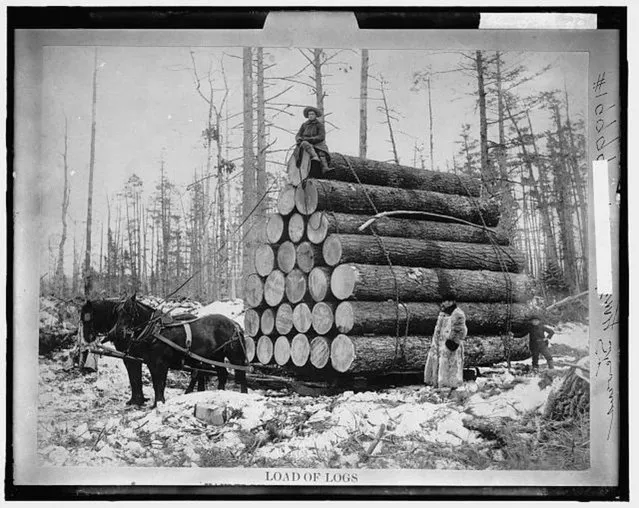 Loggers use a sled and team of horses to haul a huge load of logs out of the forest. Circa 1908.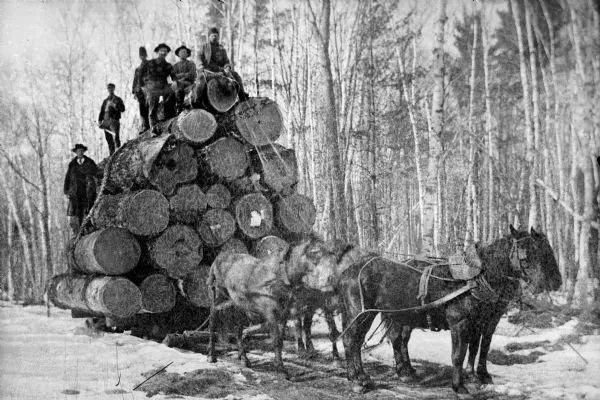 Wisconsin Historical Images Horses Pulling Logs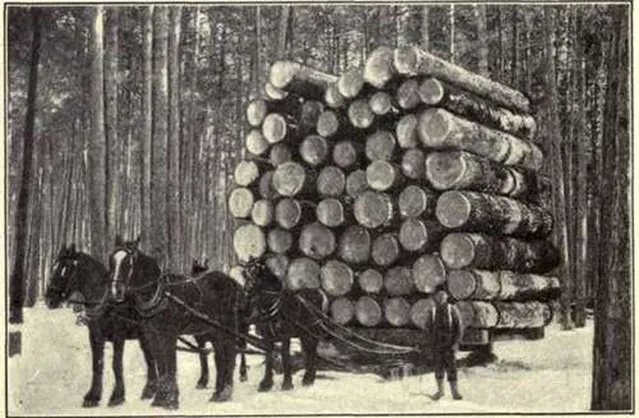 Load of White Pine Logs.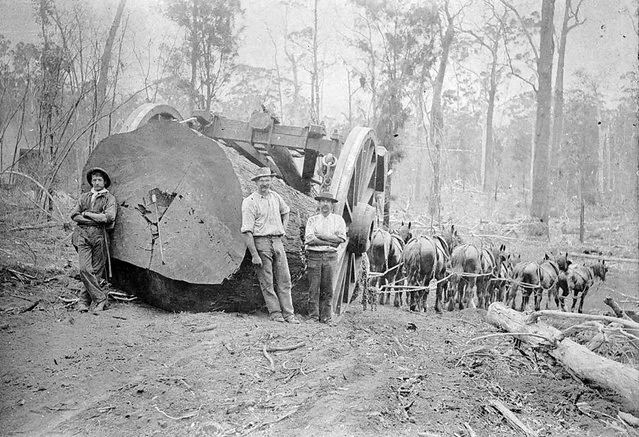 A horse team pulling a large log which appears to be suspended from a frame attached to two wheels approximately ten feet in diameter. (Photo: Peter Collins, 1988)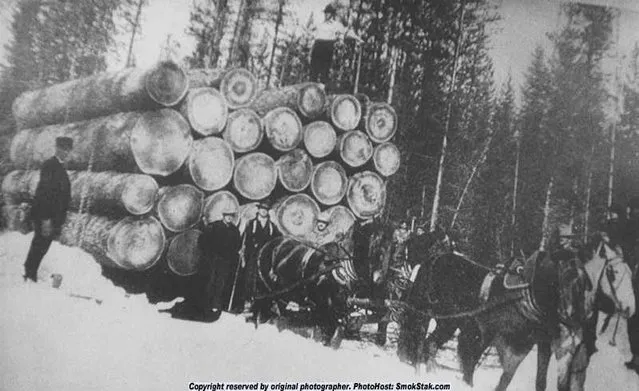 Motichka Logging of the Flathead Valley in Montana is shown with 18,000 feet of logs on this log hauling bobsled. Photo is courtesy of my friend Myron Motichka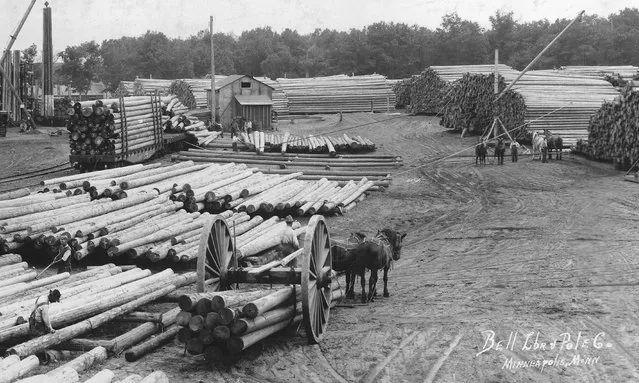 Horses pulling sledge loaded with logs in Bell Lumber & Pole and Bell Timber Inc.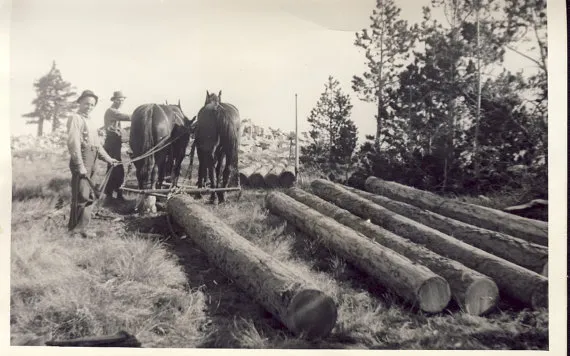 A team of horses is pulling logs in this 1940s era logging photo. A typical scene of small operation logging in Western America in the middle of the last century.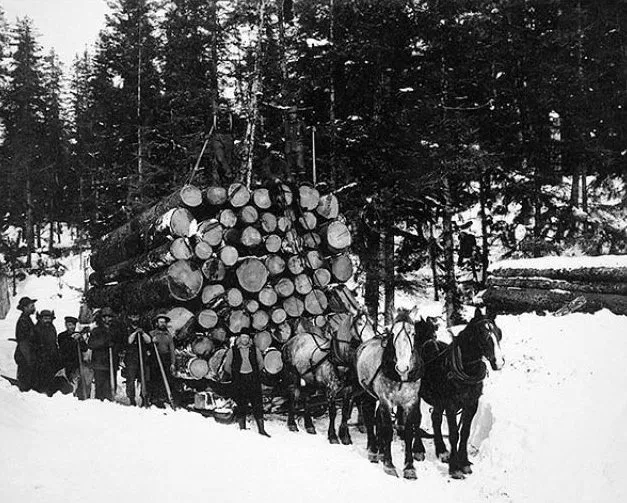 Black and white stock photo of a team of horses on the government railway, hauling a sleigh of logs, 35 miles from Seward, Alaska, between 1900 and 1930.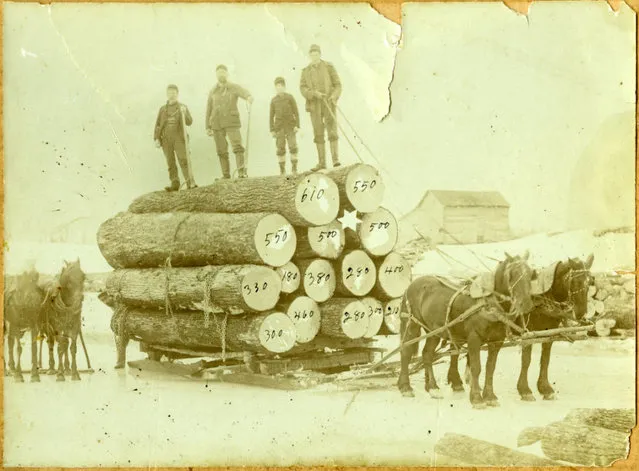 A logging crew poses on a sled pulled by a horse team. The numbers written on the logs represent the number of board feet in each log. Langlade County Historical Society.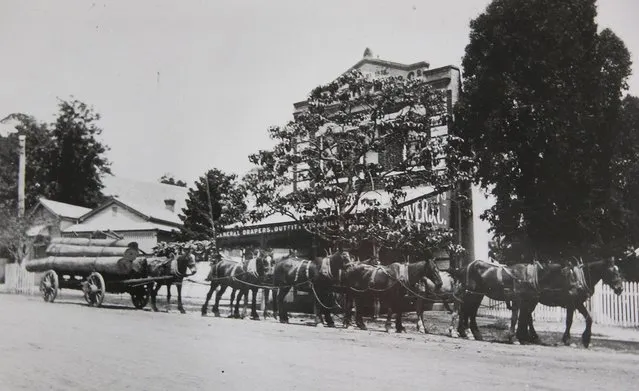 Horse team pulling a log jinker in High Street, (Toowong, ca. 1920)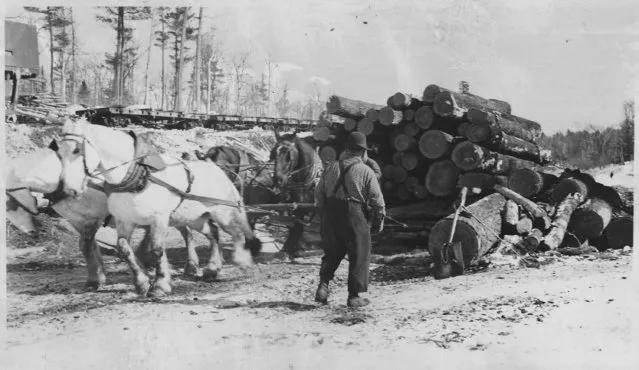 Horses pulling sledge loaded with logs