A London-based designer has come up with a collection of zombie-proof vehicles, just in time for Halloween. Donal O'Keeffe from Cork in Ireland, created the Zombie Survival Series with 3D rendering after being inspired by his love of horror films. The 31-year-old put the collection together after imagining what city-life would be like if the streets were taken over by wandering undead, from which there would be no safer escape than one of these modified, mobile fortresses.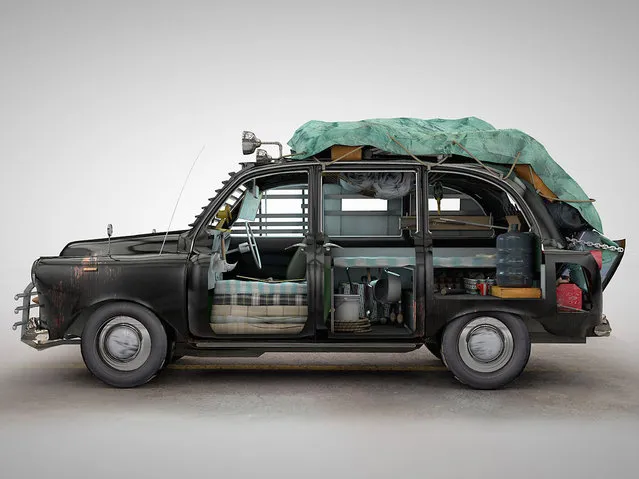 London taxi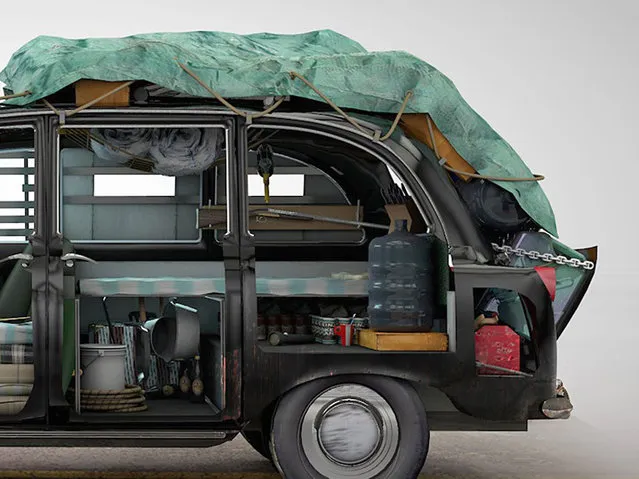 o
Roof-mounted flood lights.
o
Canned food supply along with cooking and cleaning utensils.
o
Spiked front-grille.
o
Pick axe at hand for passengers.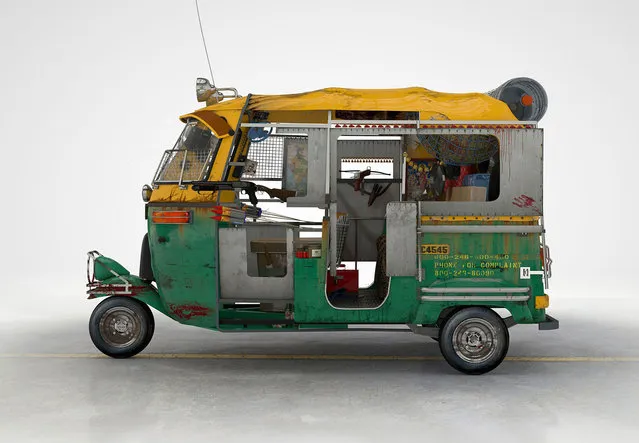 New Delhi TukTuk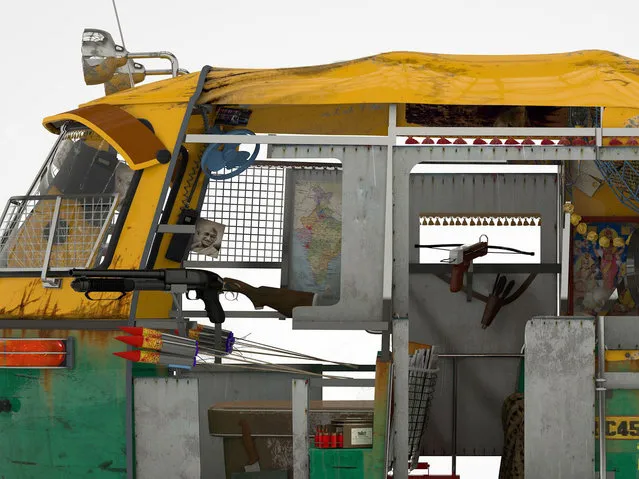 o
Side-mounted shotgun.
o
Steal caged surroundings.
o
Fuel reserve strapped to roof.
o
Mounted long distance cross bow.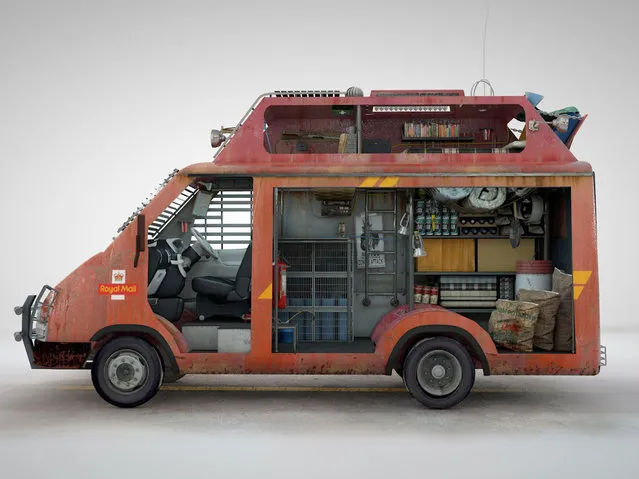 London Royal Mail Van
o
Long term food storage of baked beans, wine and potatoes.
o
Roof access to gain a vantage point.
o
Steal cover to protect headlights.
o
Multiple floodlights to see surroundings.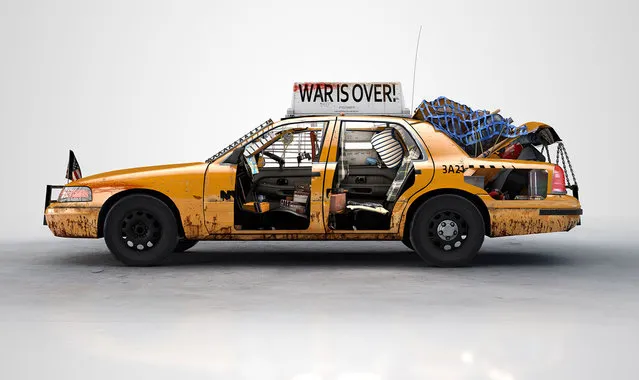 New York City cab
o
Mounted binoculars to search derelict landscapes for the undead.
o
Battering ram at the front.
o
Metal bars on windows.
o
Mass rear storage for weapons and food.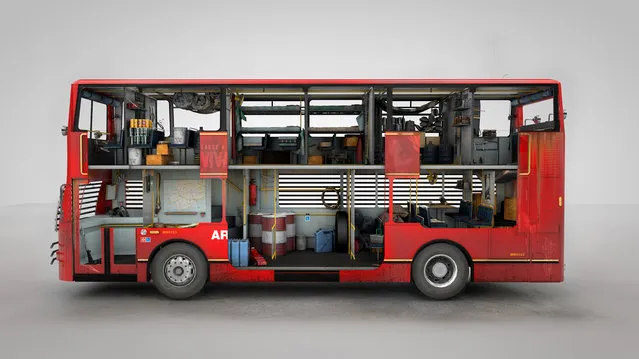 London Bus
o
Fire extinguishers and barrels full of fuel reserve.
o
Metal bars across windows.
o
A dining area along with a canned food reserve.
o
Bunk bed sleeping facilities up top.
Donal O'Keeffe