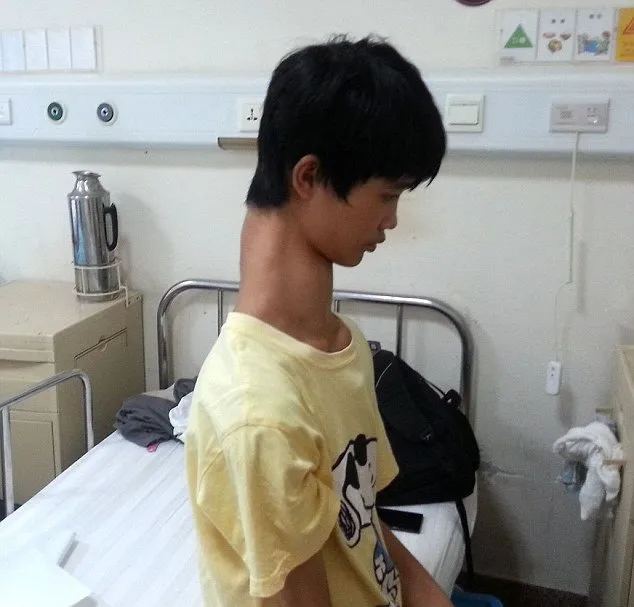 This teenager from Anhui Province has Marfan syndrome, which has caused his neck to become very long. His father says that he has three extra vertebrae, according to Anhui News.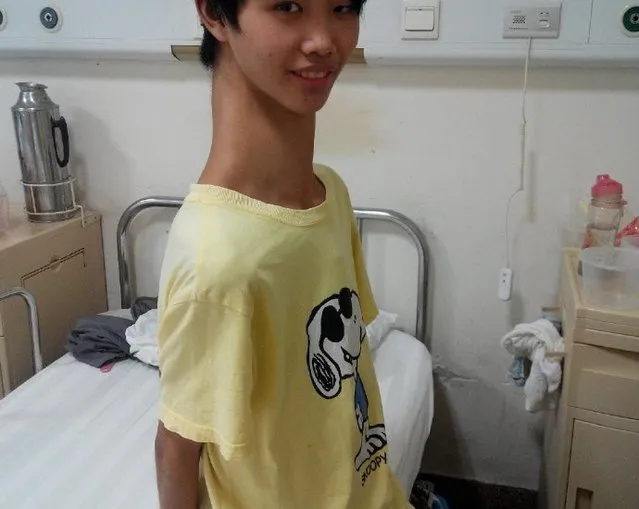 Now 15, Fu Wengui was nicknamed "giraffe" when he was little. His mother abandoned him and his father when he was five.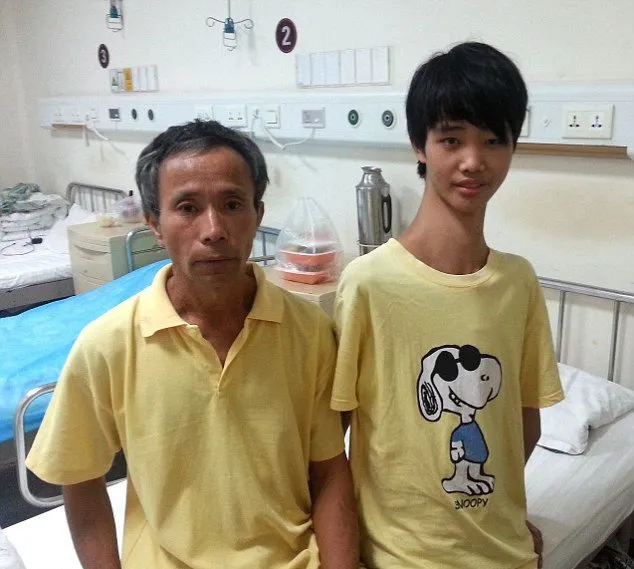 Recently his health deteriorated and he's been struggling to walk, so his father took him to Beijing to seek expert medical help. A charity has agreed to pay for the surgery, which will be extremely expensive.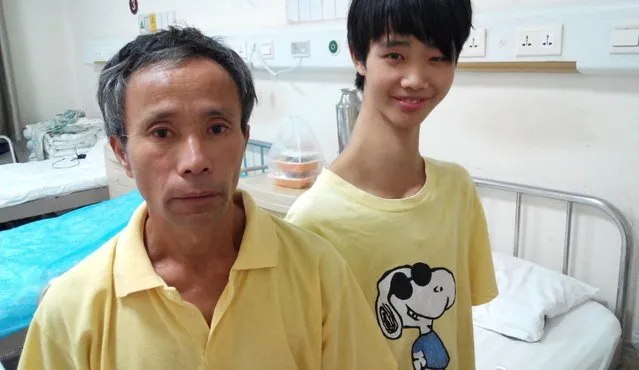 Despite the poverty and suffering, Fu remains optimistic, and wants to be a computer designer when he grows up.