Artist Matthew Albanese creates amazing miniature landscapes made from sugar, chocolate and even bits of ostrich in his living room. All the models were painstakingly recreated in his living room, which he uses as his studio. Each gruelling piece can take up to as many as 700 hours to complete.

Matthew's attention to detail is so remarkable he even created a realistic underwater scene showing lifelike coral on a fake ocean floor. To make the piece he used walnuts, candle wax, wire, glitter, peanut shells, dead starfish, compressed moss, jellybeans, coated seashells, toothpaste, clay, figs, feathers, cotton earbuds and chocolates. The surface of the ocean is actually a vinyl shower curtain on suspended plexiglass. He used fake fog and a video projector to create the underwater glow.

The 30-year-old, from Englewood, New Jersey has been creating realistic landscapes for three years.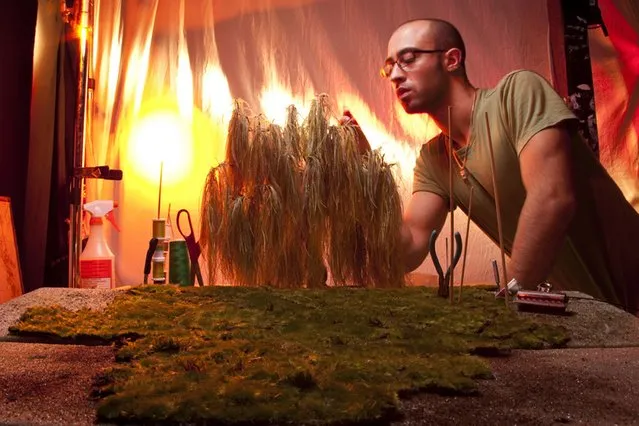 Matthew Albanese fixes the hand-dyed ostrich feathers willow tree for his piece called "New Life 1". (Photo by Matthew Albanese/Barcroft Media)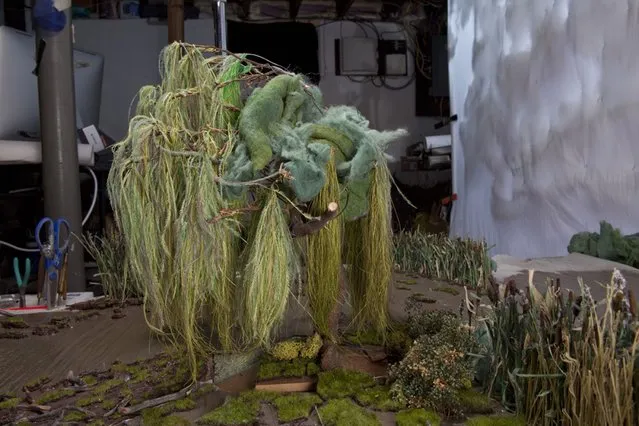 The willow tree part of the model called, "New Life 2". (Photo by Matthew Albanese/Barcroft Media)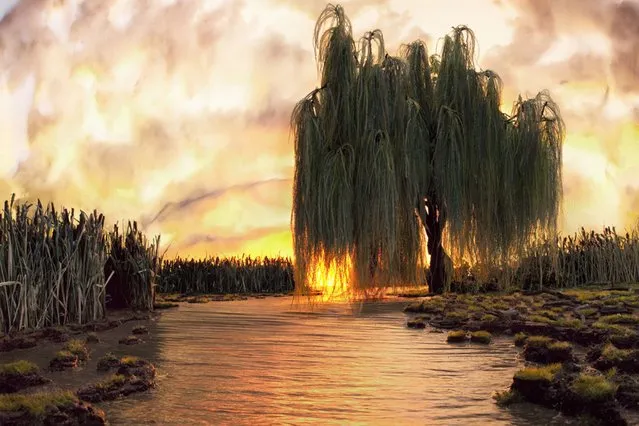 Model created by Matthew Albanese called "New Life 2". (Photo by Matthew Albanese/Barcroft Media)
"Willow Study 1", created by Matthew Albanese. (Photo by Matthew Albanese/Barcroft Media)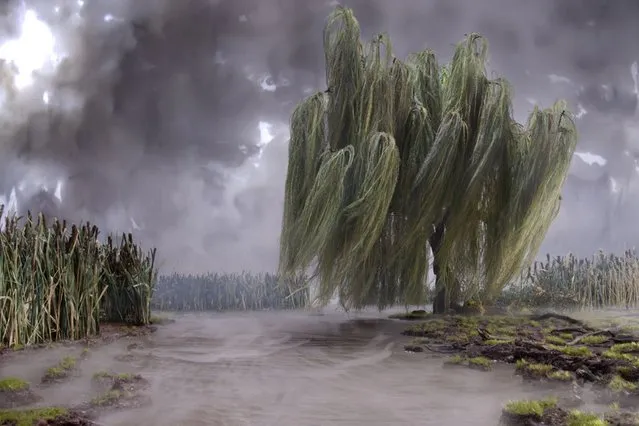 A stormy version of "New Life 2" created by Matthew Albanese. (Photo by Matthew Albanese/Barcroft Media)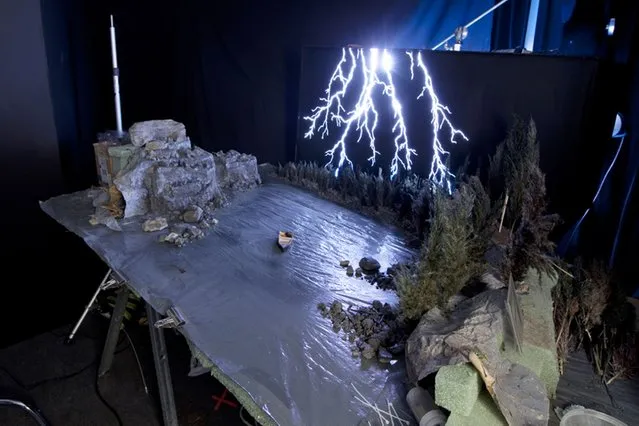 The set for "Box of Lightening" created by Matthew. (Photo by Matthew Albanese/Barcroft Media)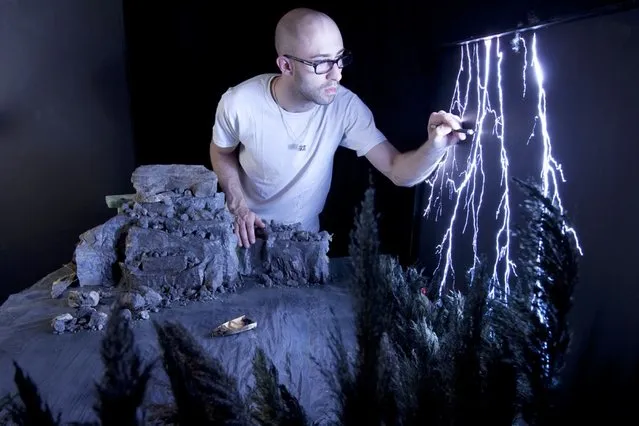 Matthew etches lightening bolts into plexiglass for his model, "Box of Lightening". (Photo by Matthew Albanese/Barcroft Media)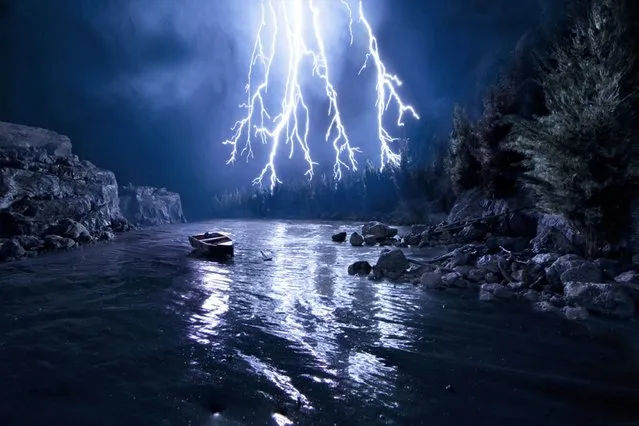 "Box of Lightning", created by Matthew Albanese. (Photo by Matthew Albanese/Barcroft Media)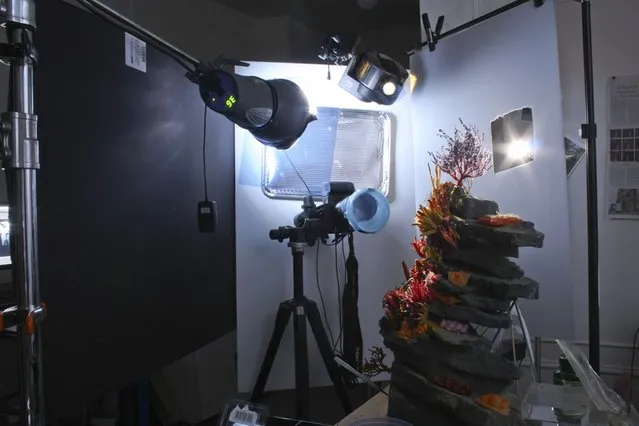 The setup of cameras and video projectors that are used to create the underwater glow for "How to Breathe Underwater". (Photo by Matthew Albanese/Barcroft Media)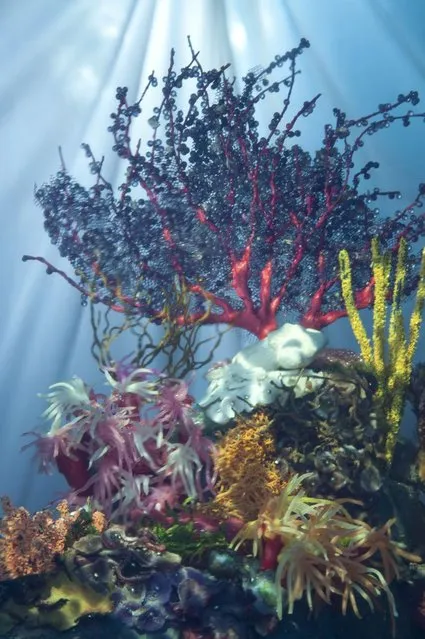 "Reef Study", created by Matthew Albanese. (Photo by Matthew Albanese/Barcroft Media)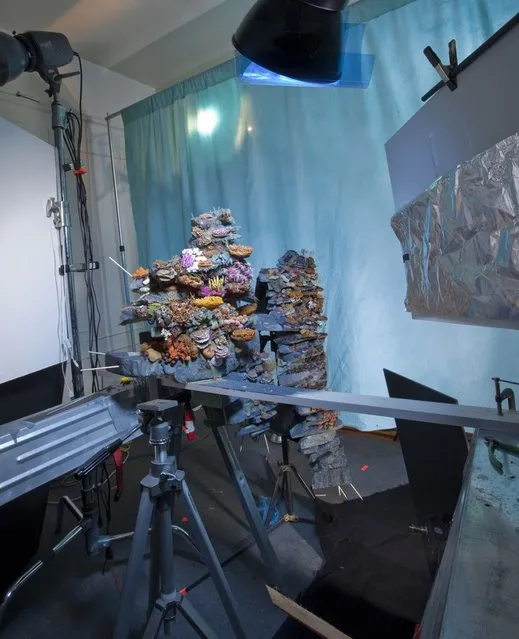 The coral reef model called, "How to Breathe Underwater". (Photo by Matthew Albanese/Barcroft Media)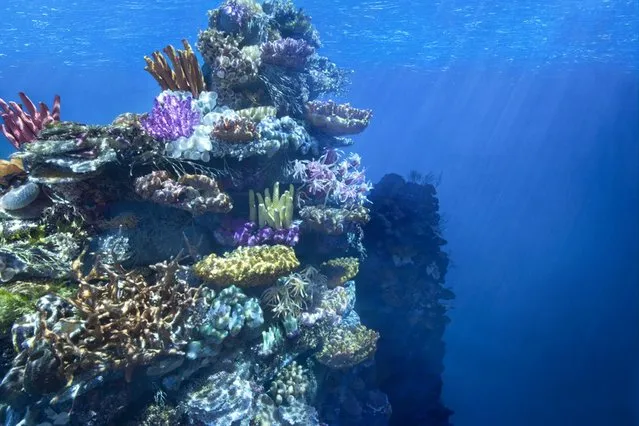 A photograph of underwater model of corals by Matthew Albanese called, "How to Breathe Underwater". (Photo by Matthew Albanese/Barcroft Media)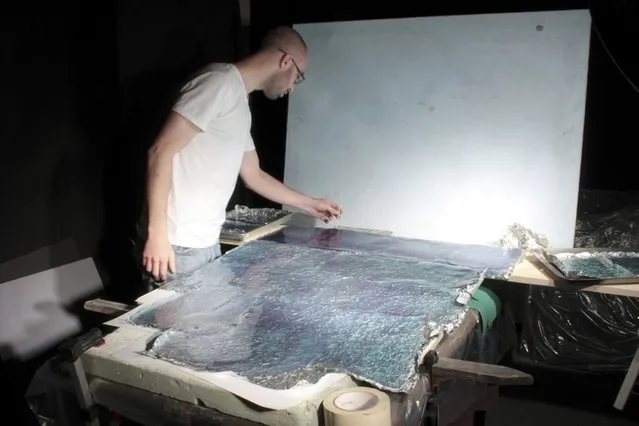 Matthew creates the ocean surface for his model, "Paradise", made out of cooked sugar. (Photo by Matthew Albanese/Barcroft Media)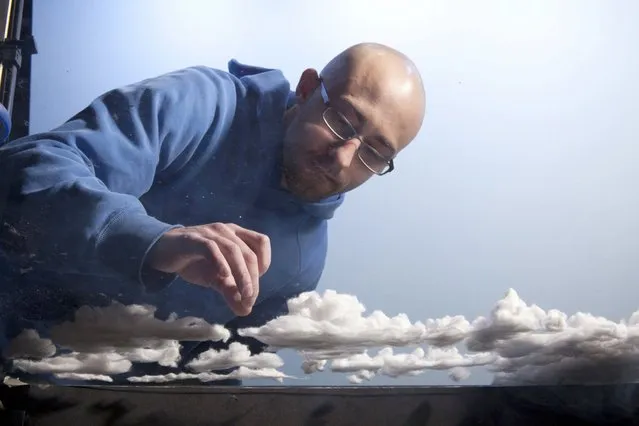 Matthew makes cotton clouds for his model, "Paradise". (Photo by Matthew Albanese/Barcroft Media)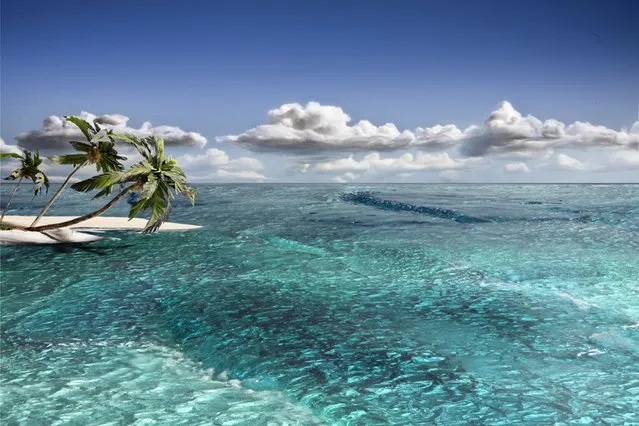 "Paradise", created by Matthew Albanese. (Photo by Matthew Albanese/Barcroft Media)