In the Cerrejon Mine in Colombia, scientists found a host of giant fossilized leaves and super-sized reptiles that shed light on a prehistoric black hole, just after the death of the dinosaurs. These fossilized remains reveal that the earth endured a period of global warming leading to a whole new ecosystem - the birth of the rain forest - in which huge creatures battled it out to become the planet's top predators. Dominating this battle was Titanoboa, the biggest snake of all time.

Titanoboa, meaning "titanic boa," is an extinct genus of snake that lived approximately 60–58 million years ago, during the Paleocene epoch, a 10-million-year period immediately following the dinosaur extinction event. The only known species is Titanoboa cerrejonensis, the largest, longest, and heaviest snake ever discovered, which supplanted the previous record holder, Gigantophis.

A full-scale model of the snake was unveiled at New York City's Grand Central station before the exhibit opens at the Smithsonian in Washington DC.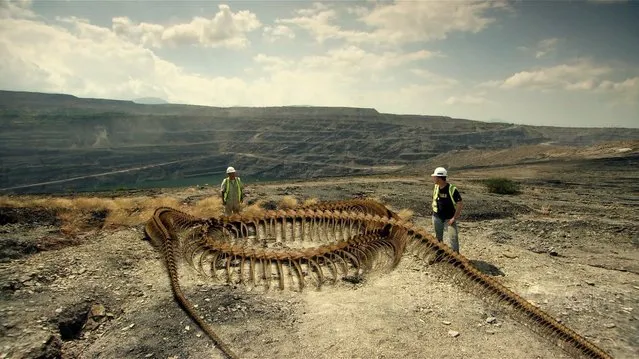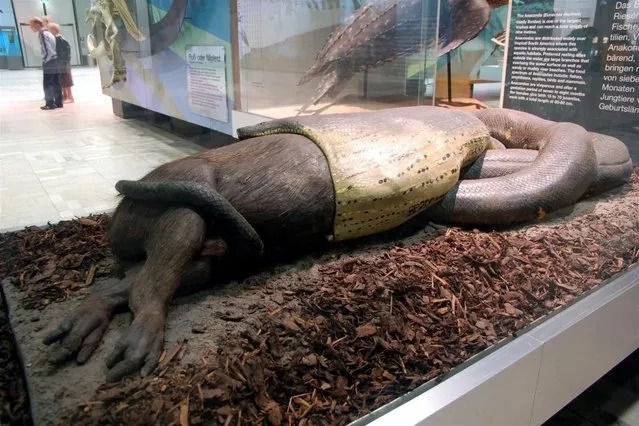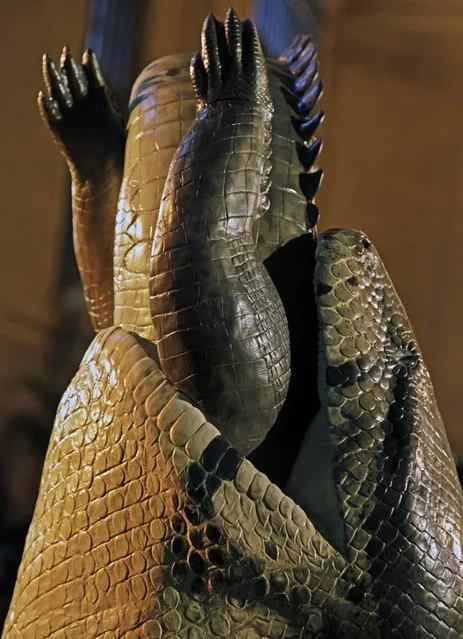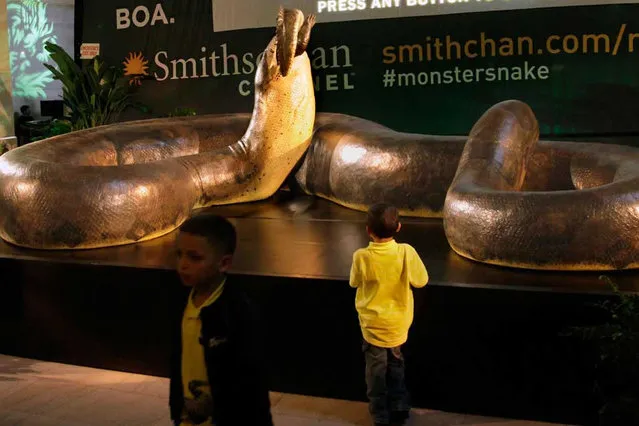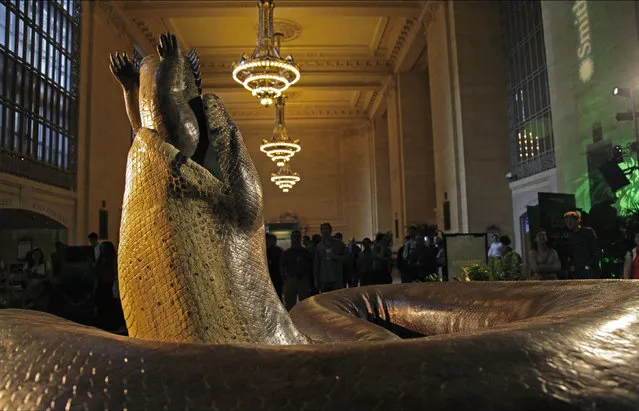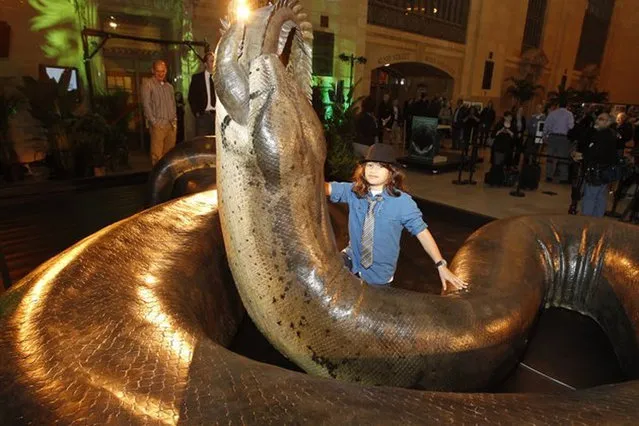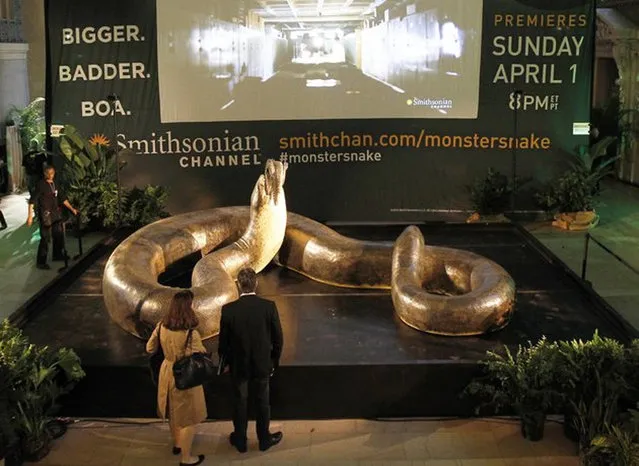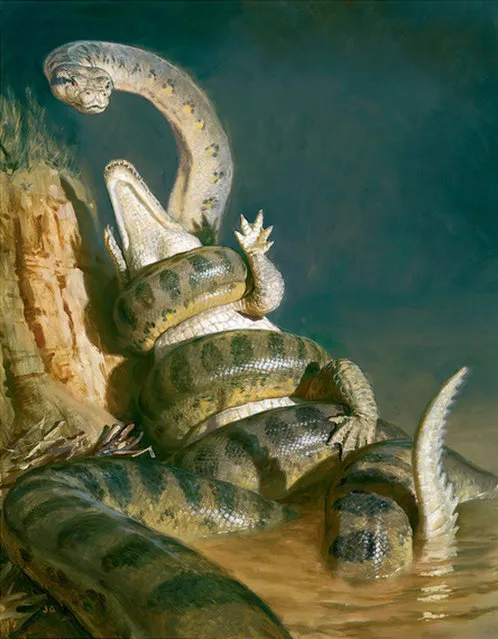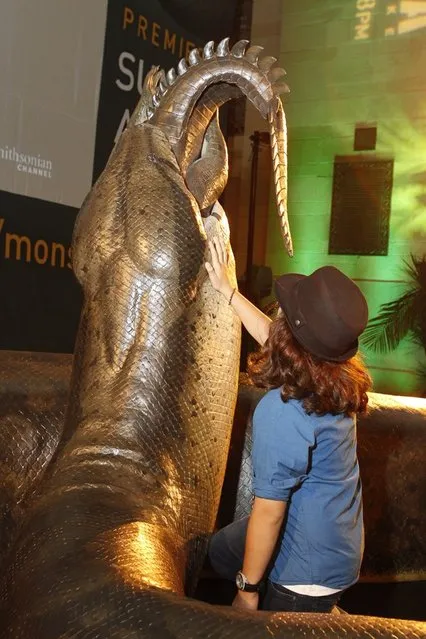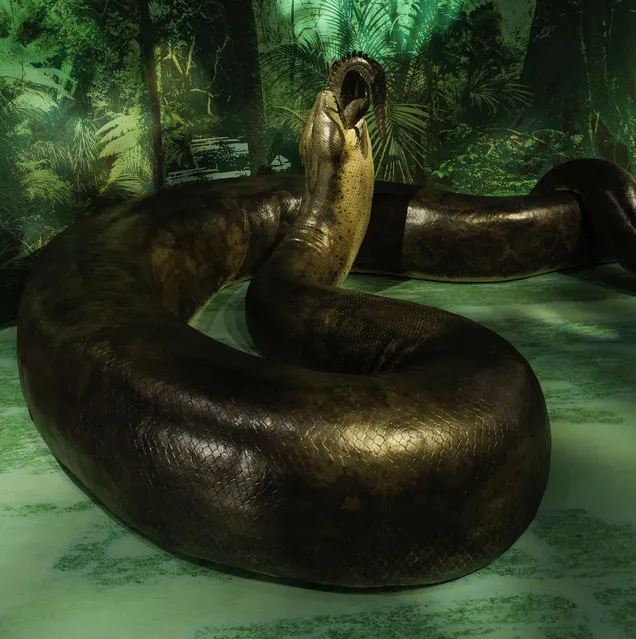 Titanoboa: Monster Snake. The scientifically accurate full-scale replica of the massive reptile on exhibit at the Smithsonian National Museum of Natural History.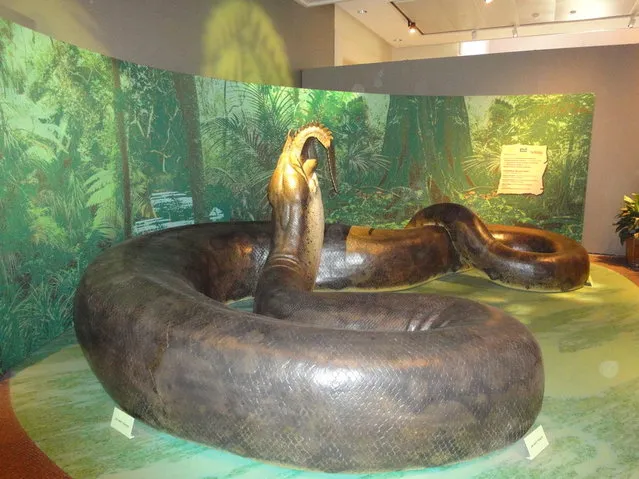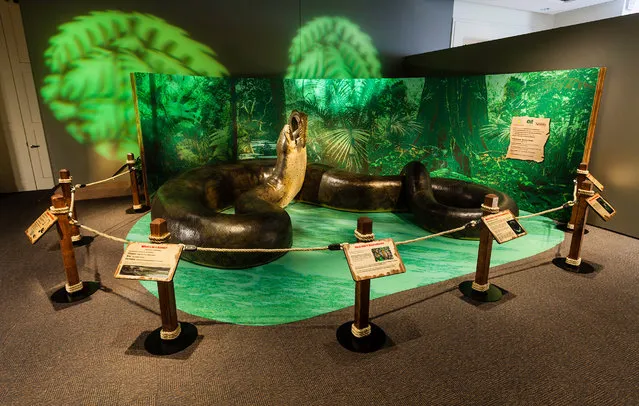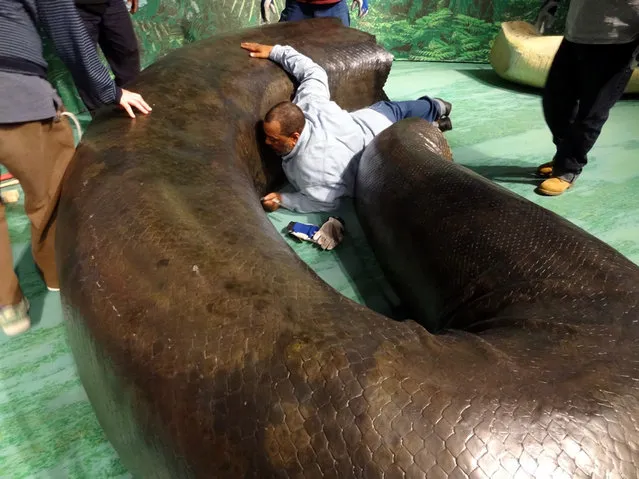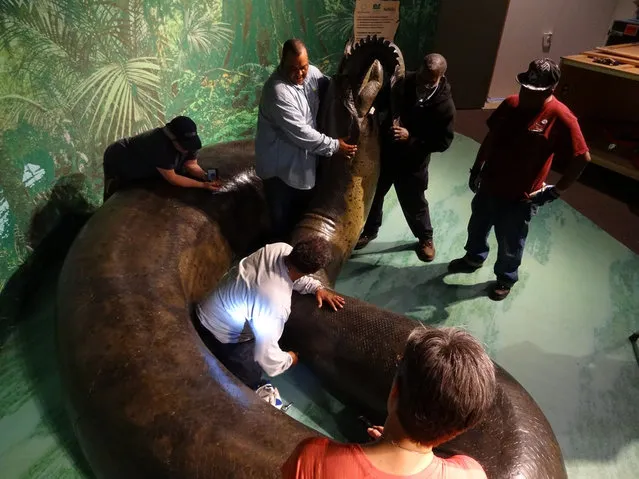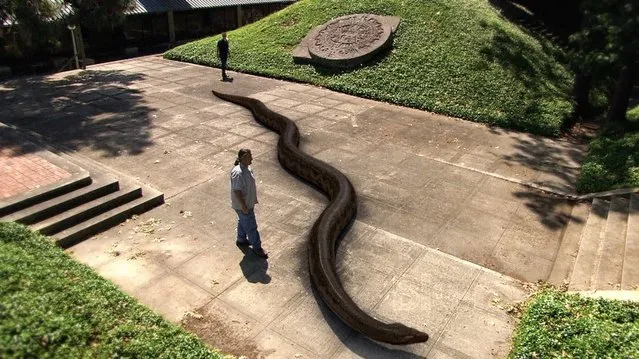 Smithsonian Channel
Wikipedia