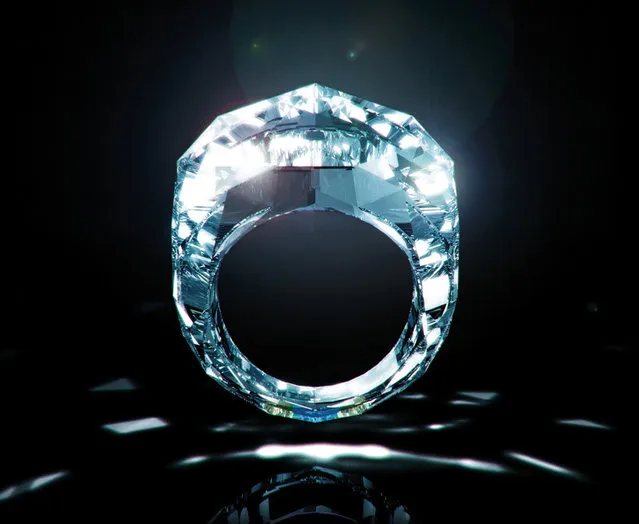 The world's first all diamond ring was revealed by Shawish Jewelry and boasts 150 carats carved from a singe-faceted diamond. The all diamond ring costs a pretty penny at a whopping $68 million. I wonder with celebrity will try to nab it. The idea of an all diamond ring seemed to be a fantasy, yet the epitome of art.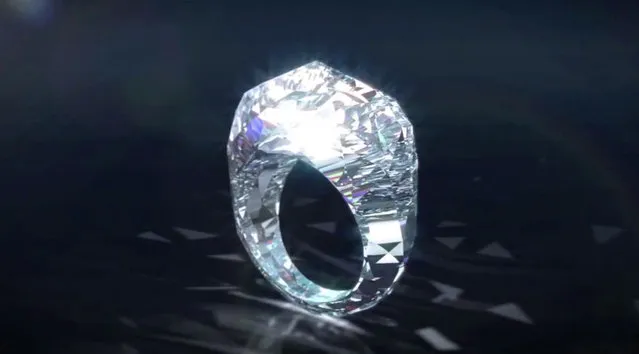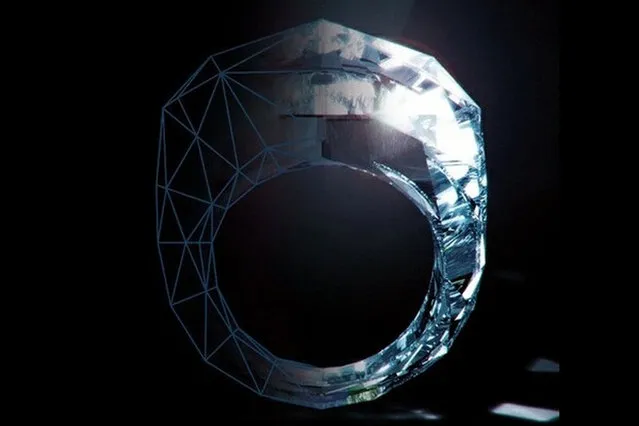 So, Mohamed Shawish, the President and CEO of the Geneva-based Shawish Jewelry decided to make it happen. The ring was a labor of love for Shawish. He secured a copyright on the ring's design and got it in 2010. Multiple tests were done to get the precision of the circle right.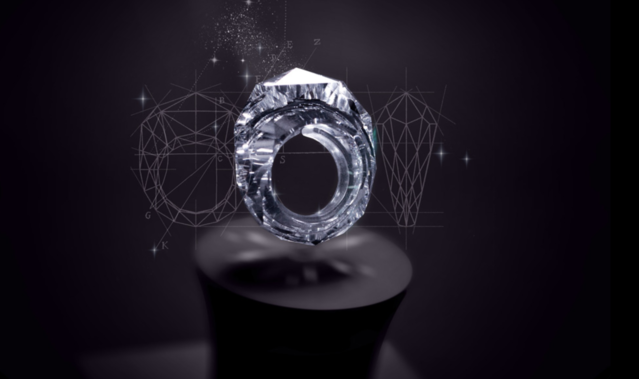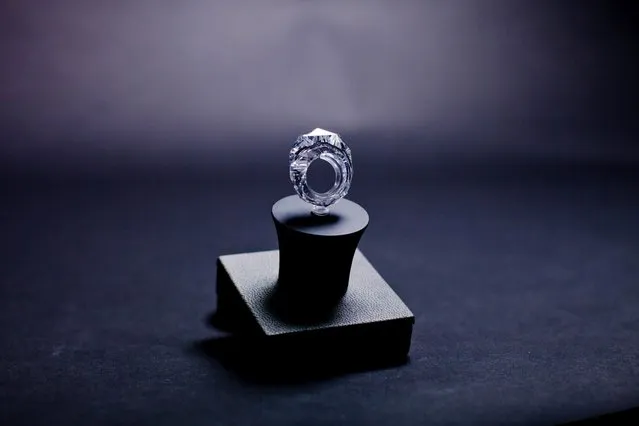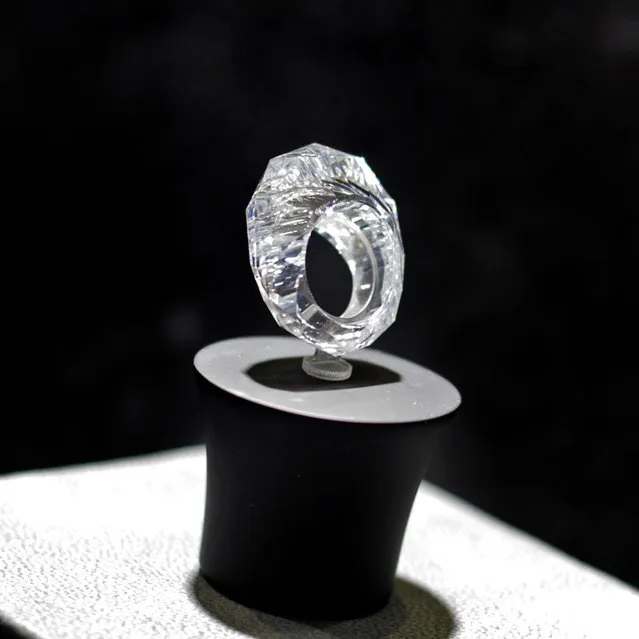 Special laser equipment was bought to cut directly into the diamond so as not to alter the color of it. This ring is the biggest and best there is. The ring finally came to pass in 2012 and is
absolutely exquisite.