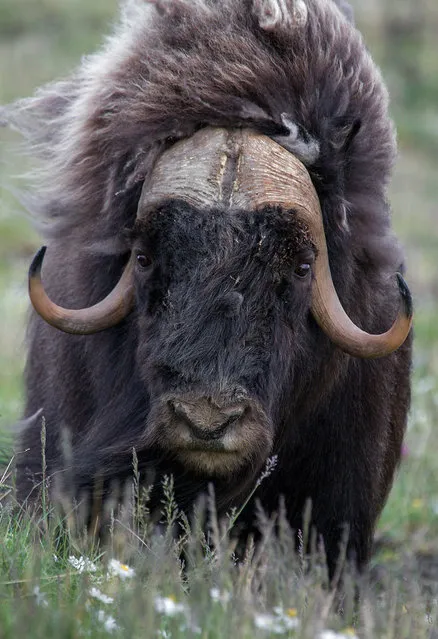 Vitaly Gorshkov, a wildlife photographer, captured these animals in their natural habitat. He says that these animals are so hairy that it is difficult to distinguish the front from the back. The oxen aren't really afraid of humans that is why it is easy to approach them and take pictures.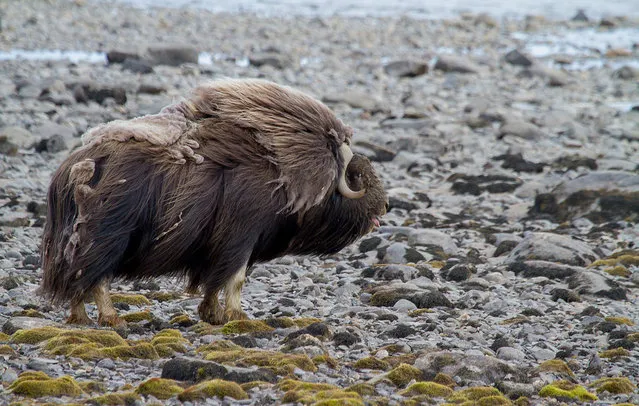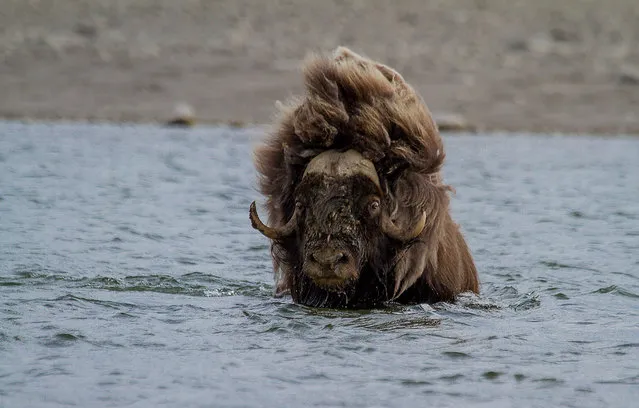 The muskox (Ovibos moschatus, also spelled musk ox and musk-ox) is an Arctic mammal of the family Bovidae, noted for its thick coat and for the strong odor emitted during the seasonal rut by males, from which its name derives.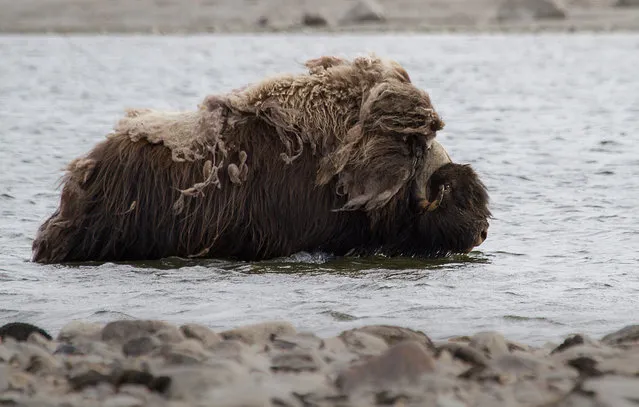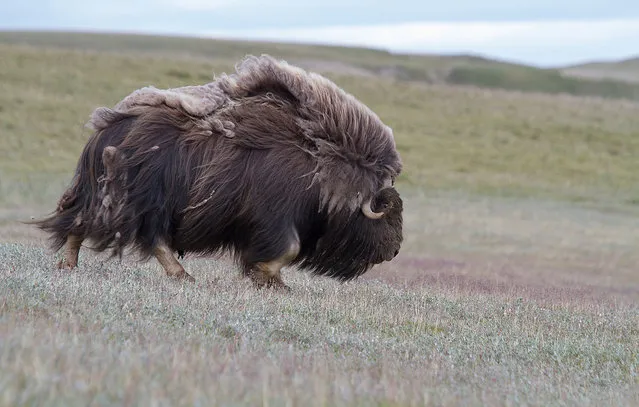 This musky odor is used to attract females during mating season. Muskoxen primarily live in the Canadian Arctic and Greenland, with small introduced populations in Sweden, Siberia, Norway, and Alaska.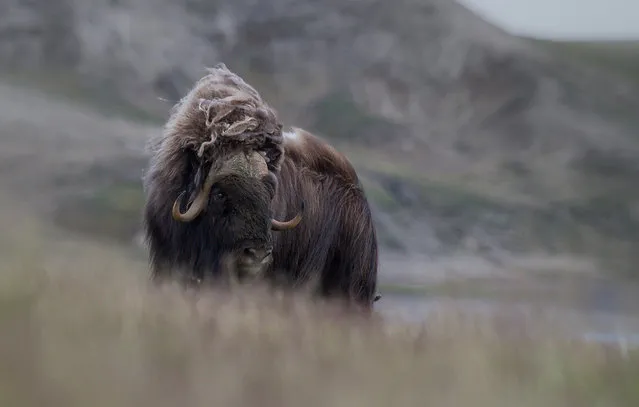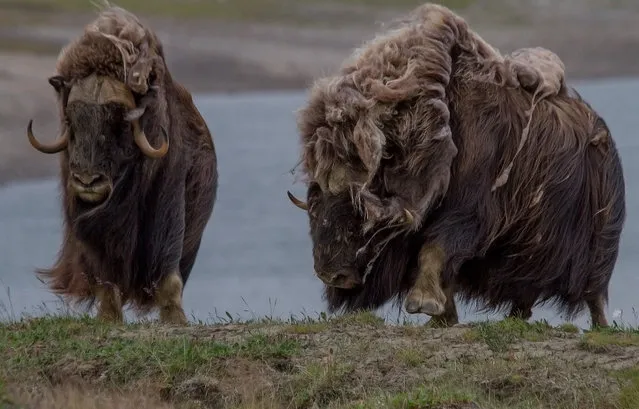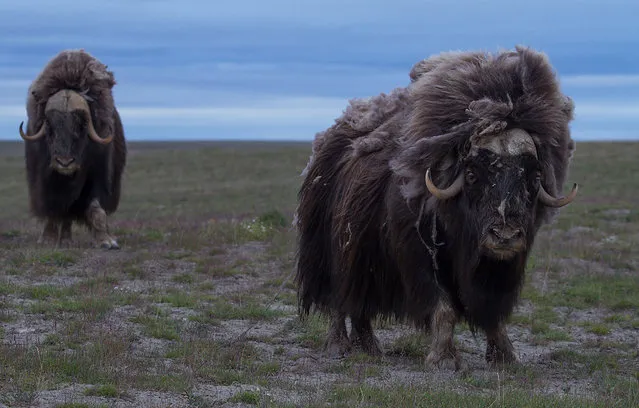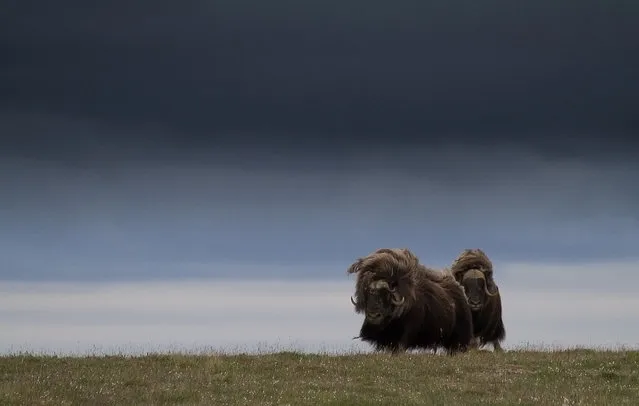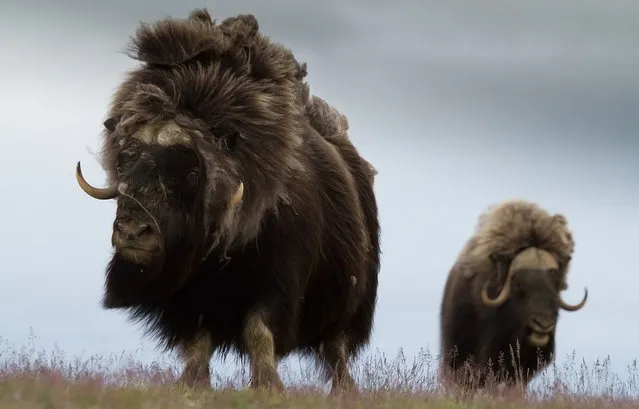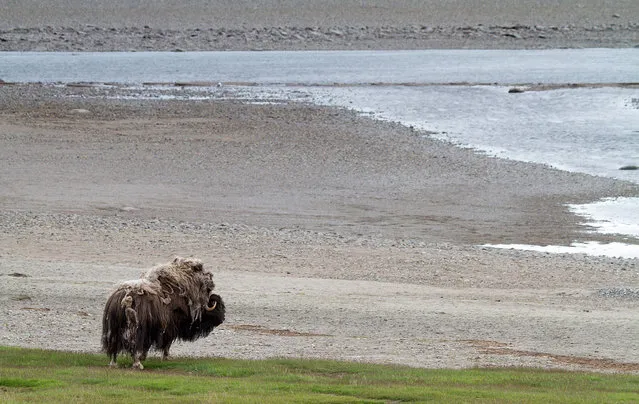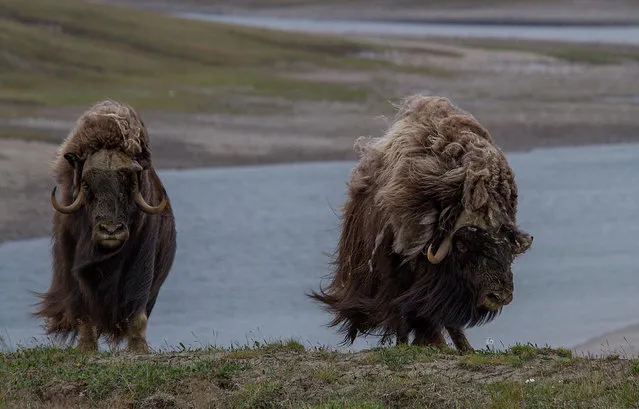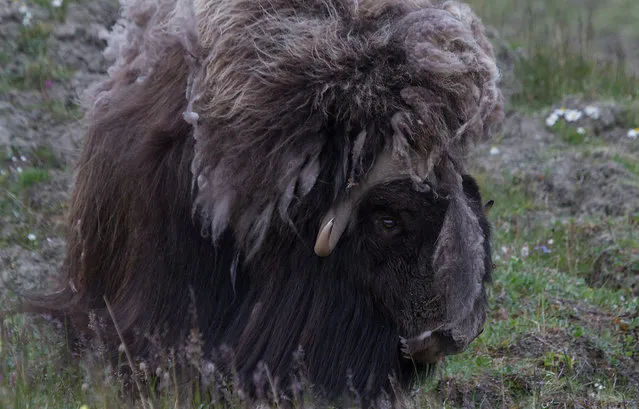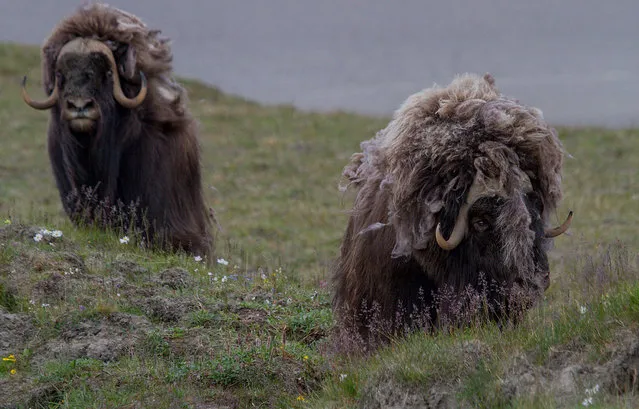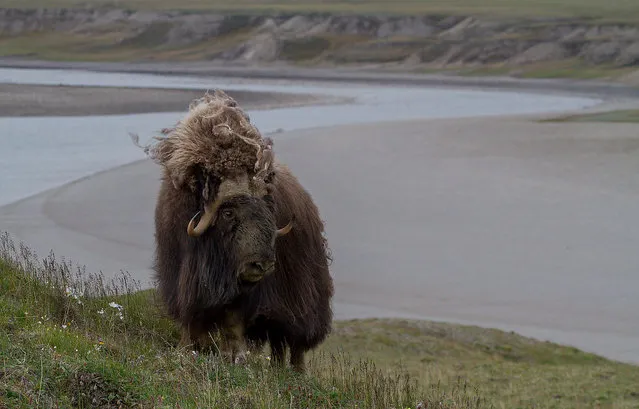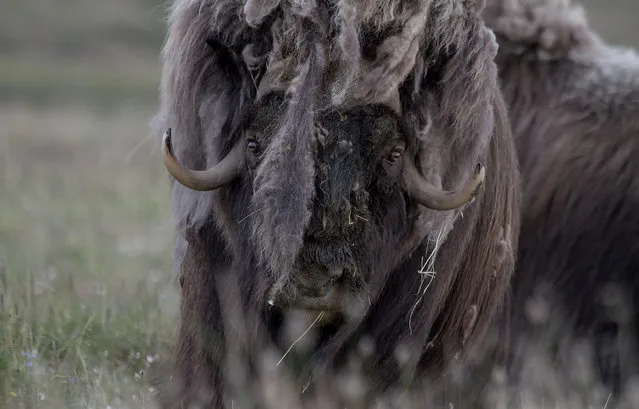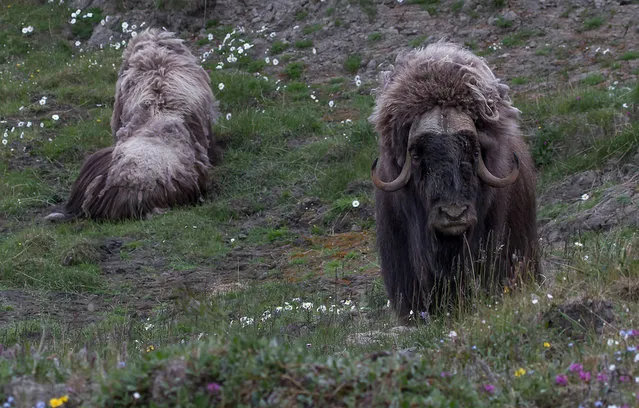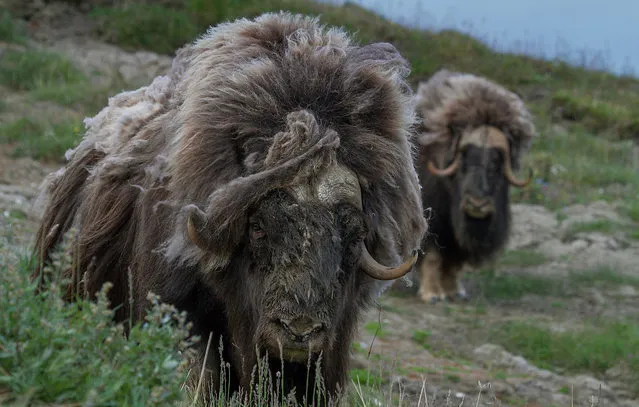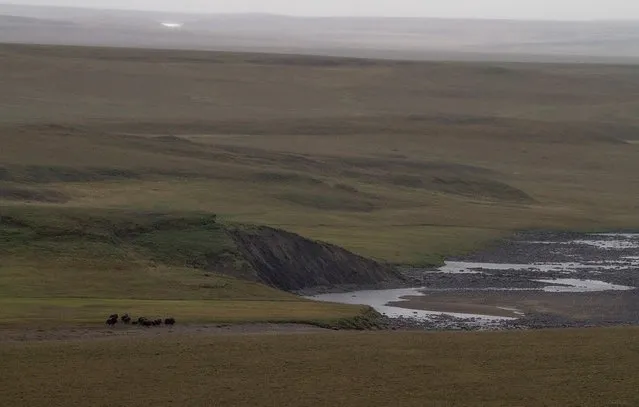 Wikipedia